Quick Links
Kyurem: Strengths And Weaknesses
Kyurem: Best Counter Picks
Pokemon Go is constantly rotating the Pokemon that can be found in Raids, a popular PvE feature that gives players the chance to team up to defeat and catch rare and powerful Pokemon. Some of these Pokemon chosen to defend Raids make their Pokemon Go debut with this feature, while others are making their return.
Kyurem, a Legendary Pokemon from the Pokemon: Black & White games, is a Raid Pokemon that has appeared in Raids multiple times throughout the course of the game's existence. Taking out this Kyurem proves to be a relatively difficult task, but don't worry, we've got you covered with a complete guide for this Raid.
Recommended Group Size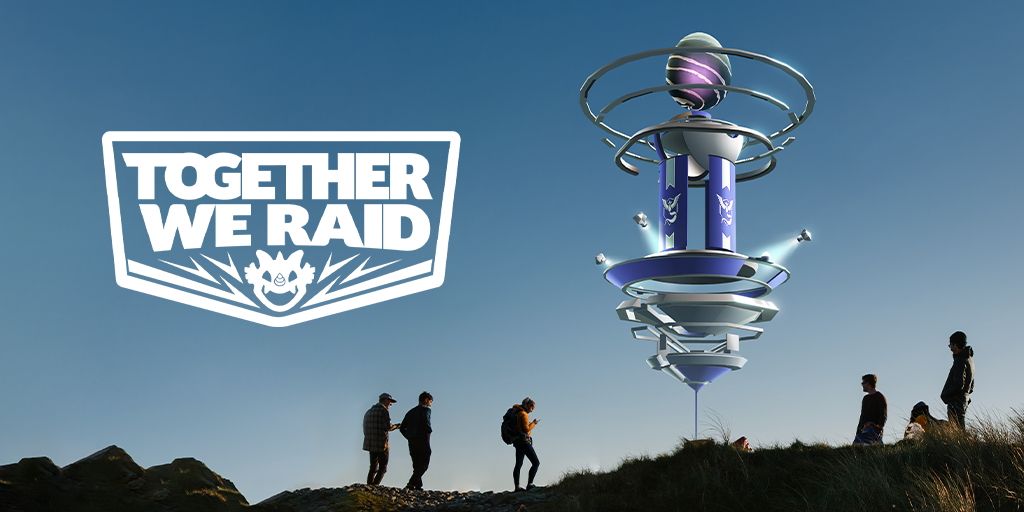 Like other Five-Star Raids featuring Legendary Pokemon, defeating Kyurem will be a relatively difficult task, so avoid taking on this encounter solo, as this will be an impossible task. For this reason, it is best to attempt this Raid with a larger group of high-level Trainers.
It is recommended that you take on this Kyurem Raid with a group of at least three to five Trainers, as this should allow you to complete it comfortably. Even with this larger group size, it is essential that all players are using powerful Kyurem counters, taking advantage of its few weaknesses.
Mega Evolving a Pokemon in your Raid party is a great way to improve the overall effectiveness of both you and your allies. In addition to increasing the CP of the Mega Evolved Pokemon, all attacks that match this Pokemon's type will do increased damage during the Raid battle.
Kyurem: Strengths And Weaknesses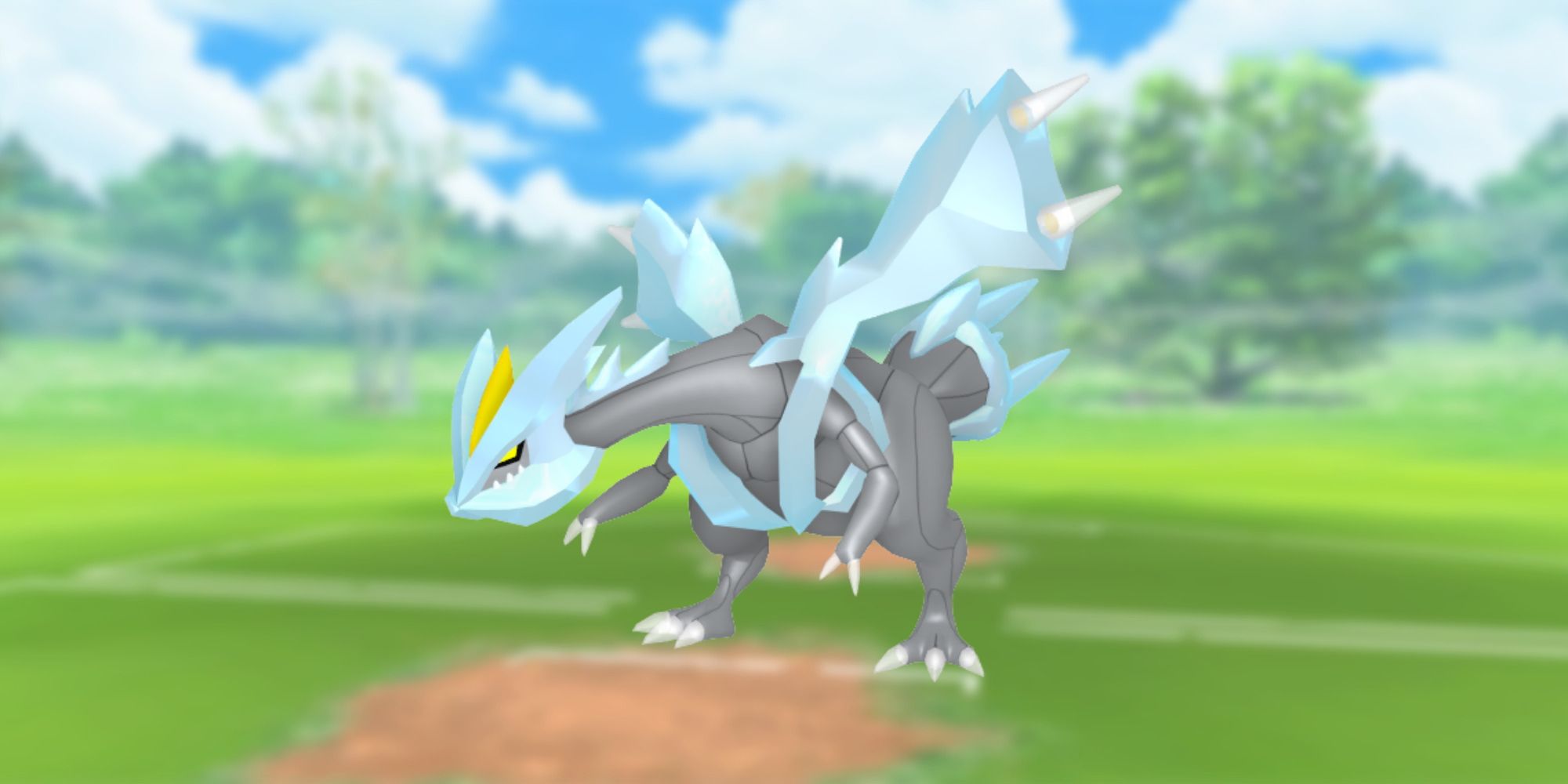 Fortunately, Kyurem has more weaknesses than strengths in battle due to its Dragon and Ice Dual typing, giving you several options when it comes to the Pokemon that you are using in this Raid. There are five different attack types that Kyurem is vulnerable to: Fighting, Rock, Steel, Dragon, and Fairy. Make sure to be using Pokemon of these types with powerful attacks to maximize your damage output.
When it comes to strengths, Kyurem is resistant to three different attack types: Water, Grass, and Electric. For this reason, it is best to avoid using Pokemon that have attacks of these types, as they will deal significantly less damage than those of other types.
Taking advantage of Same Type Attack Bonus, or STAB, is extremely useful, especially in Raid battles. This mechanic increases the damage that your attacks deal if the attack's type matches the type of the Pokemon using it.
Kyurem: Best Counter Picks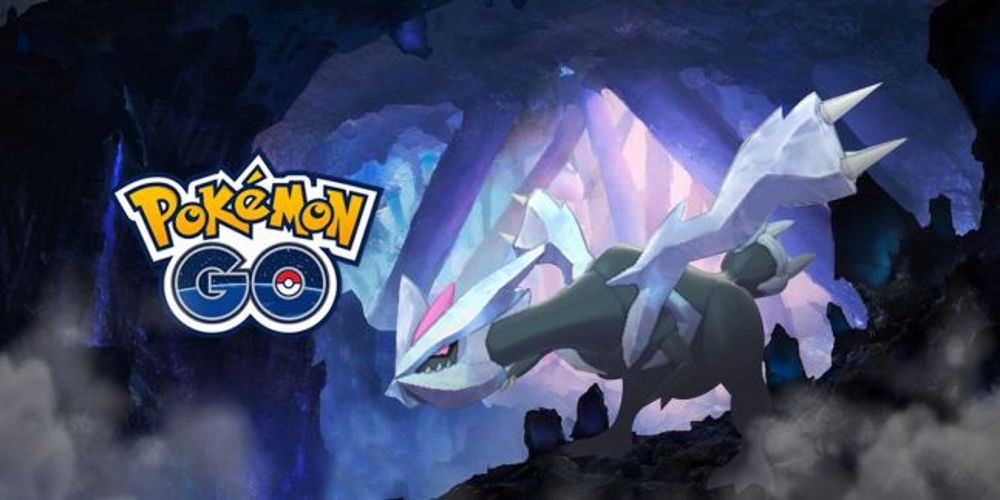 Due to the difficulty of this Raid battle, taking advantage of Kyurem's weaknesses is a must. When putting together your Raid team, choose a group of Pokemon that are either Fighting, Rock, Steel, Dragon, or Fairy-types.
Below we have provided you with the best options of each of these five types when it comes to countering Kyurem. Use a combination of the following Pokemon if possible, as this will give you the best chances of defeating Kyurem and successfully completing this Raid.
Although it is ideal if you use a Raid party consisting of the Pokemon provided below, it is important to keep in mind that these are the "best of the best," when it comes to Kyurem counters.
Even though this is a difficult Raid, you can easily find success when using other Pokemon, as long as they are powerful Fighting, Rock, Steel, Dragon, or Fairy types.
Fighting-Type Counter Picks

Pokemon

Recommended Moves

Terrakion

Fast Attack: Double Kick

Charged Attack: Sacred Sword

Mega Blaziken

Fast Attack: Counter

Charged Attack: Focus Blast

Keldeo

Fast Attack: Low Kick

Charged Attack: Sacred Sword

Lucario

Fast Attack: Counter

Charged Attack: Aura Sphere

Shadow Machamp

Fast Attack: Counter

Charged Attack: Dynamic Punch

Shadow Hariyama

Fast Attack: Counter

Charged Attack: Dynamic Punch
Rock-Type Counter Picks

Pokemon

Recommended Moves

Mega Aerodactyl

Fast Attack: Rock Throw

Charged Attack: Rock Slide

Shadow Tyranitar

Fast Attack: Smack Down

Charged Attack: Stone Edge

Shadow Aggron

Fast Attack: Smack Down

Charged Attack: Meteor Beam

Rhyperior

Fast Attack: Smack Down

Charged Attack: Rock Wrecker

Gigalith

Fast Attack: Smack Down

Charged Attack: Meteor Beam

Rampardos

Fast Attack: Smack Down

Charged Attack: Rock Slide
Steel-Type Counter Picks

Pokemon

Recommended Moves

Shadow Metagross

Fast Attack: Bullet Punch

Charged Attack: Meteor Mash

Mega Aggron

Fast Attack: Iron Tail

Charged Attack: Meteor Beam

Mega Scizor

Fast Attack: Bullet Punch

Charged Attack: Iron Head

Shadow Scizor

Fast Attack: Bullet Punch

Charged Attack: Iron Head

Genesect

Fast Attack: Metal Claw

Charged Attack: Magnet Bomb

Excadrill

Fast Attack: Metal Claw

Charged Attack: Iron Head
Dragon-Type Counter Picks

Pokemon

Recommended Moves

Mega Latios

Fast Attack: Dragon Breath

Charged Attack: Dragon Claw

Mega Latias

Fast Attack: Dragon Breath

Charged Attack: Outrage

Dialga

Fast Attack: Dragon Breath

Charged Attack: Draco Meteor

Mega Gyarados

Fast Attack: Dragon Tail

Charged Attack: Outrage

Shadow Dragonite

Fast Attack: Dragon Tail

Charged Attack: Dragon Claw

Mega Charizard

Fast Attack: Dragon Breath

Charged Attack: Dragon Claw
Fairy-Type Counter Picks

Pokemon

Recommended Moves

Shadow Gardevoir

Fast Attack: Charm

Charged Attack: Dazzling Gleam

Zacian

Fast Attack: Metal Claw

Charged Attack: Play Rough

Shadow Granbull

Fast Attack: Charm

Charged Attack: Play Rough

Togekiss

Fast Attack: Charm

Charged Attack: Dazzling Gleam

Primarina

Fast Attack: Charm

Charged Attack: Moonblast

Sylveon

Fast Attack: Charm

Charged Attack: Dazzling Gleam
Source: Read Full Article