Pokemon in the real world made a lot of sense – and the excitement of hunting for creatures in real-life long grass catapulted Go to instant success. Swapping the iconic monsters for magical creatures in a Harry Potter sequel to Niantic's hit AR game was sort of, yeah, okay. And Pikmin live outside too, right?
The latest Niantic AR game, NBA All-World, eschews the typical gameplay of previous iterations. As usual, you walk around to encounter characters – this time NBA players – but instead of collecting thousands of them, there's more of a focus on levelling them up, equipping them with powerful gear, and playing minigames.
Logging into the game is a familiar experience. You see a stylised map of your surroundings, there are PokeStop equivalents, and Gyms are now Courts. Soon, you encounter your starter NBA player. Mine was Lauri Markkanen, a one-star player who Google tells me plays for Utah Jazz. It would have been nice for non-basketball fans to have this information available in the app in an intuitive BallerDex or something, but that's no big deal, as I think All-World players will almost exclusively already like basketball.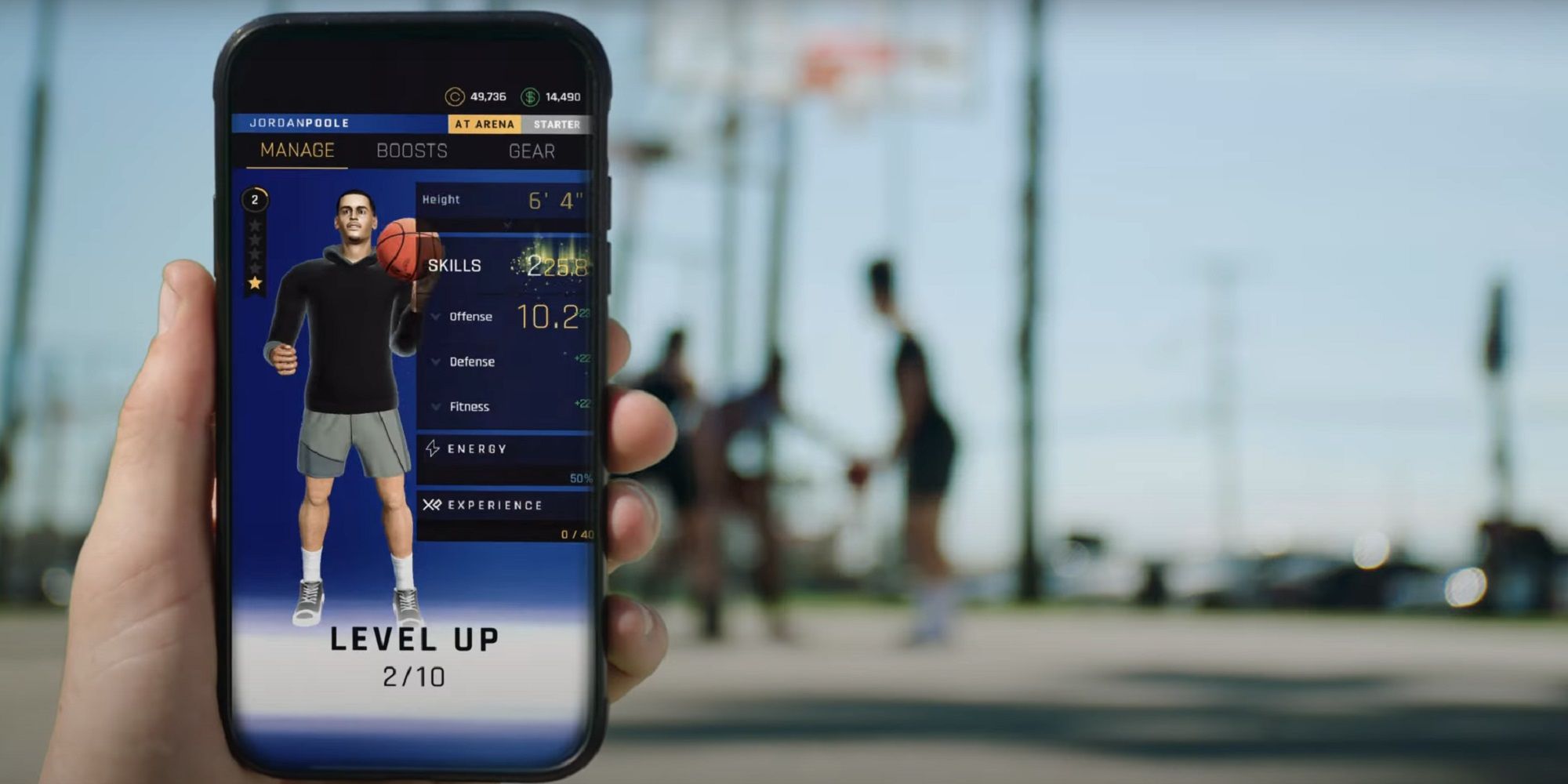 As with all Niantic games, you can encounter more basketball players by walking around the overworld – the daily travel goal is 300m, a far cry from Pokemon Go's 3.5km – but mostly you'll be clicking on little Credits boosters. All-World has an abundance of currencies, but the most important is Credits. These are spent on gear, levelling up, and, critically, challenging opponents at Courts or in worldwide Arena Tournaments accessed via the menu. The entry costs sometimes look eye-watering, but I've found Credits easy to come by, either by winning minigames or picking them up off the ground – the majority of your encounters are little credits bundles.
There is a premium currency, too, mostly used to buy more Credits, player buffs, XP boosts, and Energy for your players – they can only play so many matches before running out. "Microtransactions [are] a foundation of the game," Glenn Chinn, senior director of global marketing for NBA All-World, told us at a media roundtable, and they seem to follow the more typical and slightly old-fashioned mobile game monetisation route of paying for Energy, XP, and power-ups rather than the Pokemon Go style. However, within a quarter of an hour of playing, I'd expanded my team to three players, and big Lauri was already level four without spending a penny.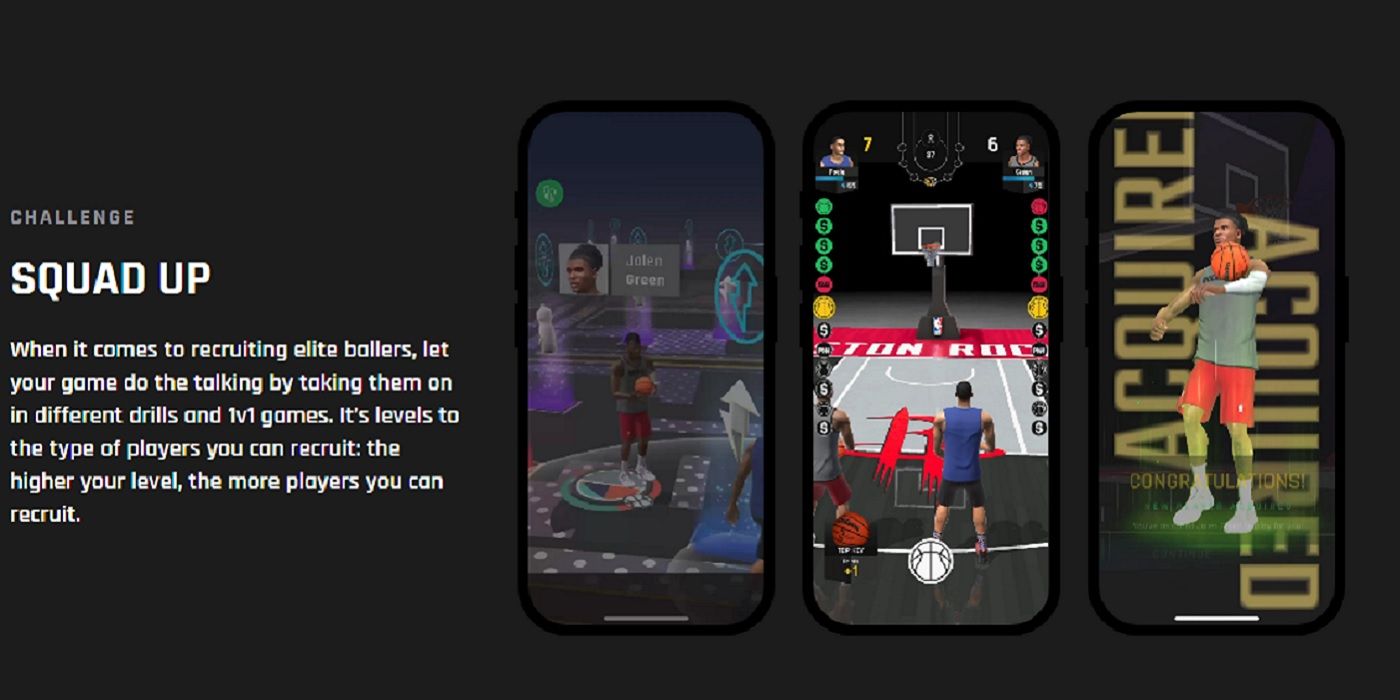 The biggest difference between All-World and other Niantic apps is the focus on minigames. There are a variety of match types available, and it's quite fun to challenge AI players to best-of-threes, beat the buzzer competitions, and more. It's certainly got a lot more gameplay variety than yeeting a Poke Ball at ten monsters a minute, and makes both encounters and Court matches more interesting than catching Pokemon or challenging Gyms. Move, juke, dodge, defend, and shoot to beat AI opponents (there's no PvP yet, even at Courts), earning yourself rewards in the process.
At times, this feels at odds with Niantic's core message. It's January in the north of England right now, and I had to stand on a street corner for five minutes trying to oust one of six players holding a Court. It's bloody freezing, and the more engaging minigames means you can't even keep moving, as you can with Gyms as you mindlessly tap the screen. The quickness of Pokemon Go may not be as interesting, but it certainly keeps you moving.
There's also a big focus on cosmetics, which boost your players' stats as well as making them look cooler. This appears to be the only implementation of AR, the tool that Niantic so often builds its games on. Go to the partnered bank chain to get currency. Go to the Adidas store to pick up some Adidas trainers in-game. Go to Taco Bell to pick up Energy. I'm sure NBA players frequent Taco Bell in real life. I hate to be cynical, but the AR integration feels transparently corporate in All-World, moreso than in any other Niantic game. It's all partnered brands and logoed gear, and it doesn't feel great.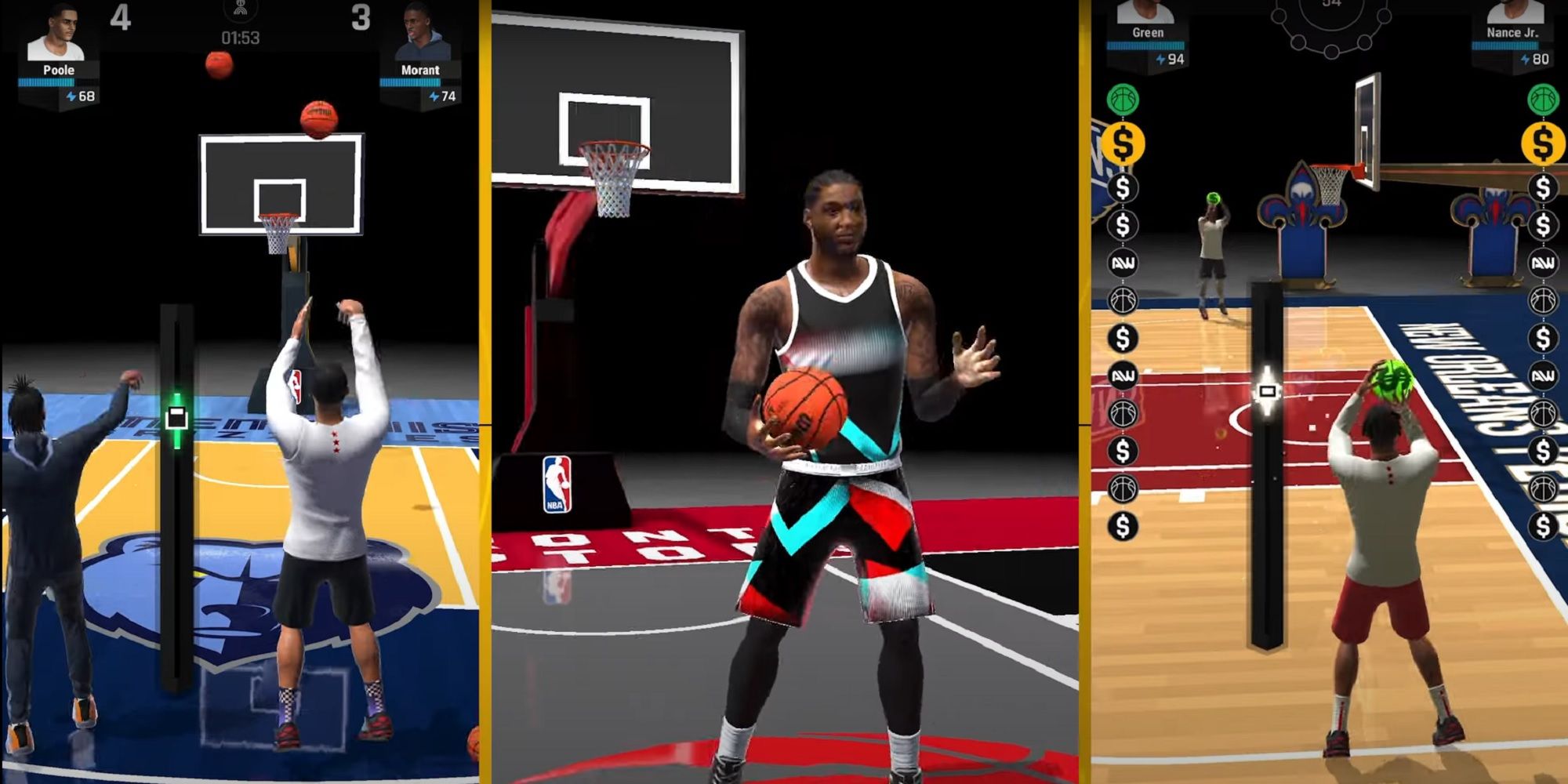 Senior producer Marcus Matthews told us that All-World was "genre defining" for basketball games, but it feels like more of the same from Niantic, except poorly implemented. There's a decent basketball game in All-World somewhere, but it doesn't feel like it fits in the Niantic framework. There's no benefit to moving or getting outside, encounters are long and cold, and the lack of PvP is incredibly disappointing, considering we were told that Niantic has put so much focus on the minigames and wants players to gather at real-world courts to pick up a real-life game of basketball alongside their mobile battles.
There are some good ideas in All-World, like IRL basketball courts becoming souped-up Courts in-game, and a FIFA-esque soundtrack featuring global artists like T-Pain, Tyga, Freddie Gibbs, IDK, Saweetie, and Lil Uzi Vert. But in England, my Courts are just post boxes and pubs, as we don't have many local basketball courts. The minigames are good, but seem like a poor fit for a Niantic game, as they take too long and too much focus for playing on the go. Maybe basketball fans will have a better time with All-World, but at launch it seems like a weak link on Niantic's all-star roster.
Source: Read Full Article