Quick Links
Reshiram: Strengths And Weaknesses
Reshiram: Best Counter Picks
Pokemon Go has introduced several Legendary Pokemon to the game, powerful Pokemon that originally appeared in different games throughout the franchise. For the most part, these Pokemon will come to the game as Five-Star Raid Bosses, only obtainable following the successful completion of these difficult PvE encounters.
One of these Legendary Raid Pokemon is Reshiram, the Dragon and Fire-type Pokemon from the fifth Pokemon Generation. With this powerful Pokemon making a return to Pokemon Go Raids, we have put together everything you need to know to defeat and catch Reshiram.
Recommended Group Size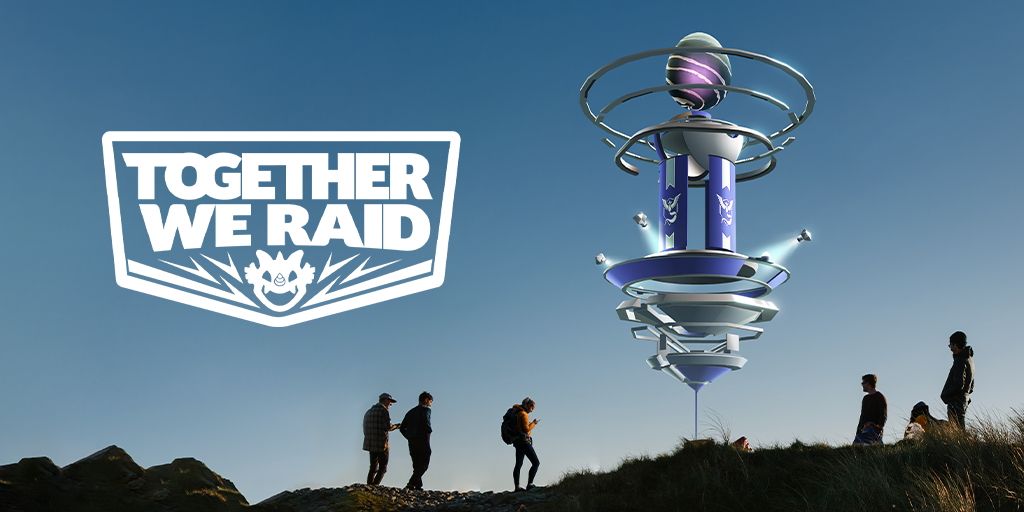 Although Reshiram has weaknesses to certain Pokemon types, this Raid will be extremely difficult to complete regardless. For this reason, it is recommended that you attempt this Five-Star Raid with a group of four to six Trainers.
Even with this larger group size, it is crucial that all members of your raid team are using strong Reshiram counters. Additionally, you will want to make sure that you have several Pokemon that will perform well against Reshiram. This will ensure that you are completely prepared for this battle, as it is inevitable that many of your Pokemon will be defeated during this encounter.
To increase you and your allies' overall effectiveness during this Raid battle, make sure to Mega Evolve one of your Pokemon prior to this encounter.
This will increase the damage of anyone's attacks that match the type of the Mega Evolved Pokemon, as well as increase the Mega Evolved Pokemon's overall CP.
Reshiram: Strengths And Weaknesses
When assembling your team of Pokemon for this Raid battle, it is important that you are factoring in Reshiram's specific strengths and weaknesses on the battlefield. First, you'll want to avoid using Pokemon that use attacks that Reshiram is resistant to. This includes attacks that are either Bug, Steel, Electric, Fire, or Grass types.
Reshiram is especially resistant to Fire and Grass-type attacks. Because of this, they will only deal 39 percent of their standard damage against this Pokemon in battle.
To maximize your overall damage and effectiveness in this Raid battle, you will want to choose Pokemon that take advantage of Reshiram's vulnerabilities. For this particular Legendary Pokemon, this means using Pokemon that have attacks that are either Dragon, Rock, or Ground types.
In addition to exploiting Reshiram's specific weaknesses, it is extremely useful if you are also taking advantage of Same Type Attack Bonus, or STAB for short.
This bonus will activate if you are using attacks that match the user's specific types, increasing the overall damage that they deal in battle.
Reshiram: Best Counter Picks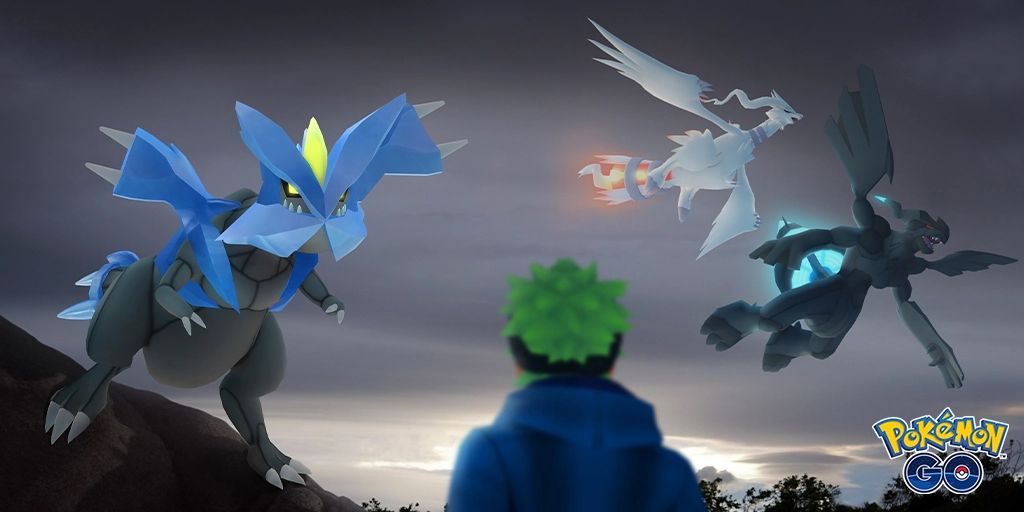 Due to the difficulty of this Raid battle, it is essential that you are choosing a team of Pokemon that take advantage of Reshiram's weaknesses. This means selecting strong Pokemon that possess powerful Dragon, Rock, or Ground-type attacks.
We have put together a list of the best Reshiram counters and their recommended moves, including Dragon, Rock, and Ground-type options.
The Pokemon found below are top-tier when it comes to countering Reshiram in this difficult Raid battle, but they are not your only options.
You can easily find success when using other powerful Pokemon, as long as they are either Dragon, Rock, or Ground-types.
Dragon-Type Counter Picks

Pokemon

Recommended Moves

Shadow Salamence

Fast Attack: Dragon Tail

Charged Attack: Outrage

Shadow Dragonite

Fast Attack: Dragon Tail

Charged Attack: Outrage

Mega Latios

Fast Attack: Dragon Breath

Charged Attack: Dragon Claw

Mega Latias

Fast Attack: Dragon Breath

Charged Attack: Outrage

Rayquaza

Fast Attack: Dragon Tail

Charged Attack: Outrage

Dialga

Fast Attack: Dragon Breath

Charged Attack: Draco Meteor
Rock-Type Counter Picks

Pokemon

Recommended Moves

Mega Aerodactyl

Fast Attack: Rock Throw

Charged Attack: Rock Slide

Shadow Tyranitar

Fast Attack: Smack Down

Charged Attack: Stone Edge

Rampardos

Fast Attack: Smack Down

Charged Attack: Rock Slide

Terrakion

Fast Attack: Smack Down

Charged Attack: Rock Slide

Shadow Aggron

Fast Attack: Smack Down

Charged Attack: Meteor Beam

Gigalith

Fast Attack: Smack Down

Charged Attack: Meteor Beam
Ground-Type Counter Picks

Pokemon

Recommended Moves

Rhyperior

Fast Attack: Mud-Slap

Charged Attack: Rock Wrecker

Mega Swampert

Fast Attack: Mud Shot

Charged Attack: Earthquake

Groudon

Fast Attack: Dragon Tail

Charged Attack: Earthquake

Shadow Ursaluna

Fast Attack: Tackle

Charged Attack: High Horsepower

Landorus (Therian Forme)

Fast Attack: Mud Shot

Charged Attack: Earthquake

Excadrill

Fast Attack: Mud-Slap

Charged Attack: Drill Run
Source: Read Full Article