The end of an era could be upon us, if fandom Twitter is to be believed, Pokémon fans could be saying goodbye to Pikachu as it has been for nearly a quarter of a century.
For 23 season Pikachu has been the steadfast and stubborn partner to the grandiosely ambitious Ash Ketchum on his quest to become a Pokémon master and catch 'em all. Early on in the series, it was established that Pikachu was not interested in evolving in to Raichu, and for two decades that was the unwavering case. But now, thanks to fan Twitter account, Anipoke, there's speculation that Pikachu will finally be leveling up. The current iteration of the anime series is Pokémon Journeys, which still follows Pikachu and his Ash, features an up and coming Pokémon trainer, Goh, and the trio's adventures throughout the wide world of Pokémon. Anipoke tweeted out a leaked episode description and a cast list for an upcoming episode called "I Got Pikachu," in which Pikachus are performing mass excavations of Thunderstones and Goh decides he wants a Pikachu of his own.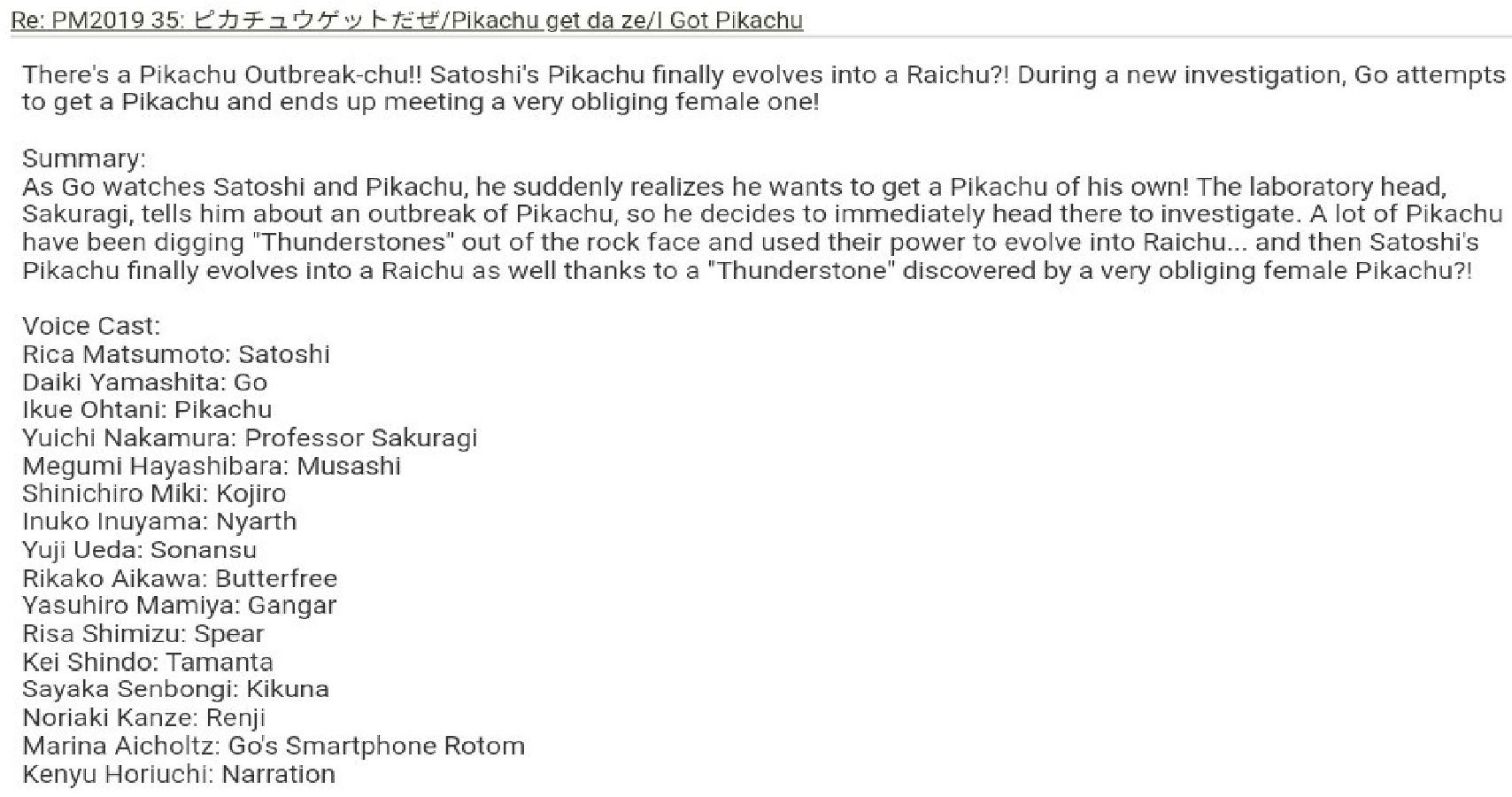 The three—and whatever other Pokémon are on the collective B team—head to Professor Cerise who has reported some funny Pikachu behavior. According to this leak, this particular adventure leads to Goh picking up a Pikachu of his own and Ash having to say goodbye, in a sense, to his oldest friend. Something during this episode causes Pikachu to reevaluate its entire life plan and dive in to the evolution pool. While this is an unofficial leak and strictly speculation at this point, Pokémon is going through a bit of a quarter life crisis and might be looking for a new direction based on the ups and downs of previous projects.
Pikachu is the face of the Pokémon brand. Letting go of this particular Pokémon has the clout to cause some serious emotional reactions and potentially a lot of fall out within the fan community. There is mention of a female Pikachu in the summary, could it be that Pikachu is making a big life choice based on a crush? Guess we'll have to wait until the episode airs to find out what exactly Pokémon Journeys is trying to pull here.
Source: Read Full Article