Trapped on a space station full of shapeshifting creatures ready to ambush you at any moment, Prey will keep you on your toes at all times. Like Arkane's other immersive sim games, you're offered a ton of options to fight back, including special powers via neuromods, skills, and good old firearms.
The shotgun is a tried and true solution for panicked situations, and the margrave version is not only strong but nice to look at too. Here's everything you need to know about the margrave shotgun so you can make sure no suspicious coffee cups take you by surprise.
Everything You Need To Know About The Margrave Shotgun
The normal shotgun in Prey is simply called the Throne S4 Tactical Pump Shotgun, with the Margrave being an alternate version that was offered as part of the Cosmonaut Shotgun Pack included with preordered copies of the game.
In terms of stats, there is absolutely no difference between the two. They have the same base firepower, recoil, ammo capacity, and reload speed, and upgrade in the same increments. The differences are purely cosmetic.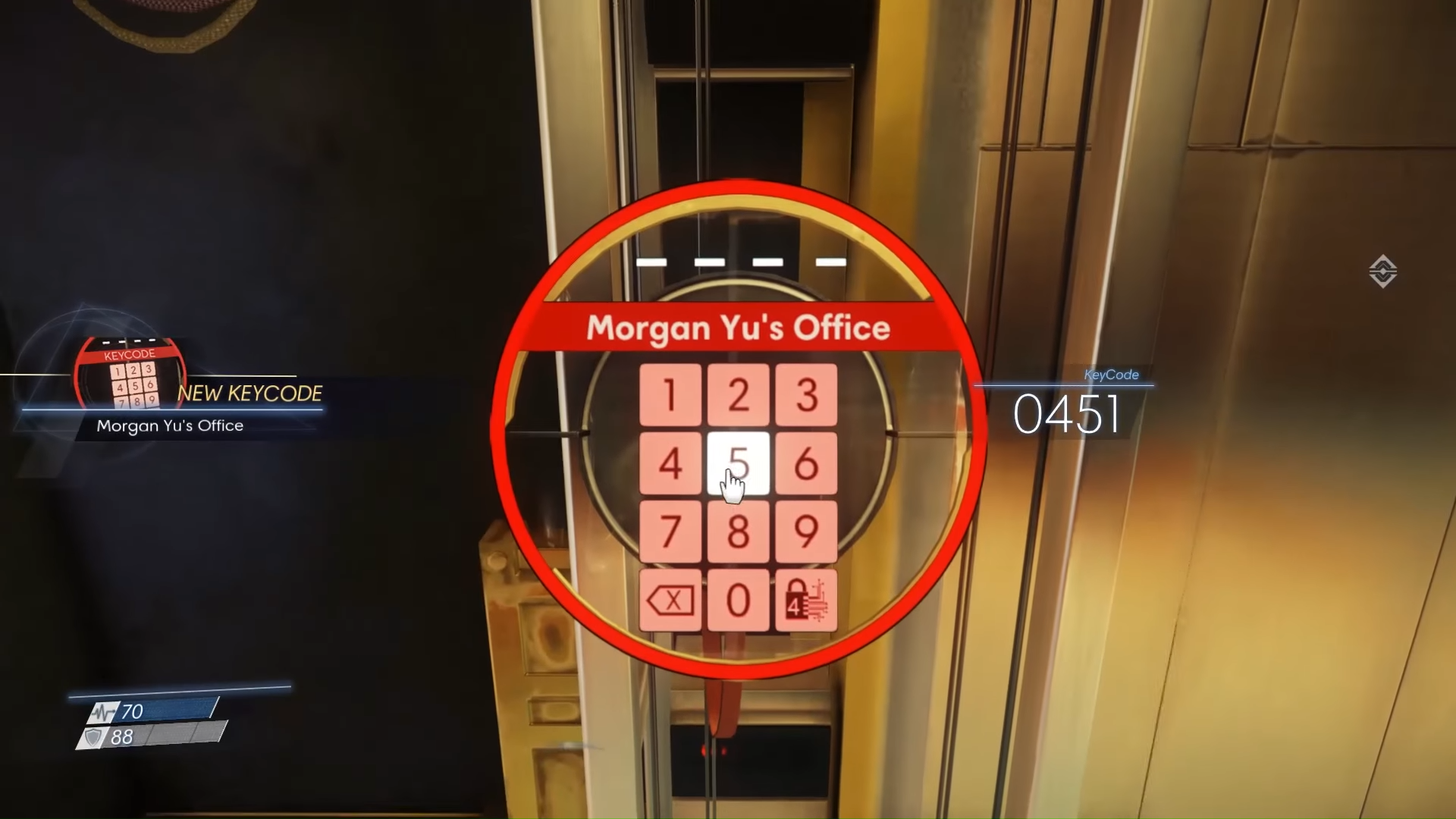 The cosmetic change is quite nice. The wood is shining mahogany engraved with triangular golden patterns. In lore, it's supposed to be a model created specifically for Yu to use when competing in the Centennial European Shooting Championship.
If you did preorder Prey and get the Cosmonaut Shotgun Pack, that doesn't just mean the gun is handed to you right off the bat. Once you download the pack and start the game, you'll still have to find this gun just like everything else in the game.
How To Find The Margrave Shotgun
The Margrave is locked away in a safe inside your office on Talos 1.Here's how to get to it.
From the lobby, go upstairs and take a right past the Transtar Exhibit.
Follow the signage or in-game indicator, since you'll need to visit your office as part of the main storyline.
Enter the door labeled "Office of Morgan Yu" and find the locker in the corner beside a bookcase.
Inside will be all the bonus items including your personal Margrave shotgun, the recipe you need to fabricate your own shotgun shells, two medkits, three neuromods, a starter kit, and a recycler.
Can You Get The Margrave If You Didn't Pre-Order?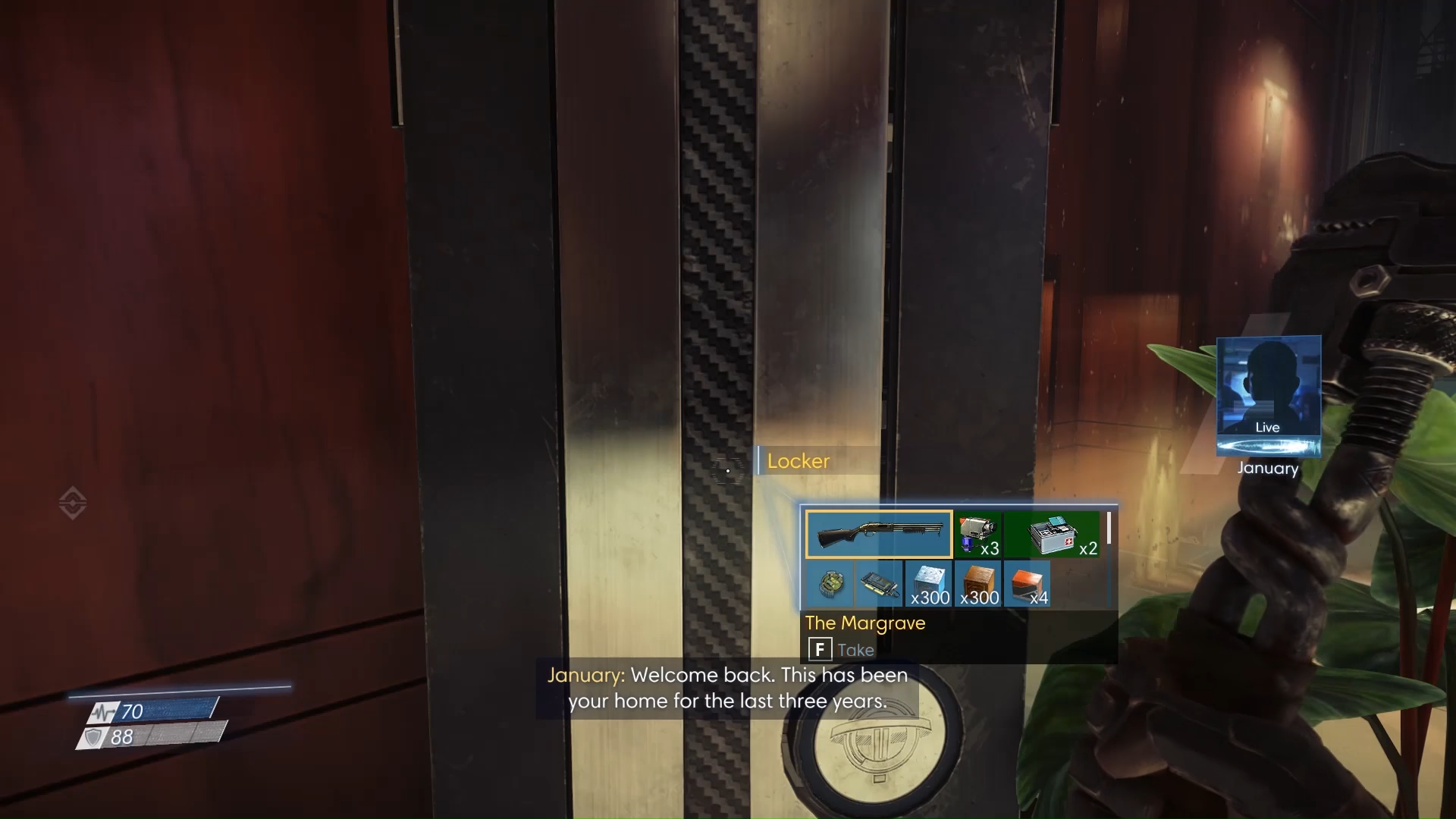 So that's where you can get the Margrave if you were someone who decided to preorder Prey, but what about everyone else? The game has been out for quite a while now, and you obviously can't preorder it anymore, so is there an alternate way to get this cool-looking variant of the shotgun?
The unfortunate truth is that no, there's no other way to get this alternative skin for your shotgun.
Even all this time later Arkane hasn't made the Margrave available to find, download, or even pay for. On one hand, it's not as bad as missing out on a more powerful weapon, but at the same time, there's no reason not to let everyone have it at this point, especially since Prey is a single-player game.
Next: 10 Tips To Get You Started In Prey
Jesse Lennox loves writing, games, and complaining about not having time to write and play games. He knows the names of more Japanese game devs than his own neighbors, and has a way better knowledge of the game industry at large than anything going on in "real" current events. You can catch him defending the plot of Kingdom Hearts and geeking out over awesome combo videos in character action games any day of the week.
Source: Read Full Article