After giving us a surprise 2020 release date early last month, the day has finally arrived. Project Wingman is out today on Steam and Humble Store for PC users.
For those unaware, developer Sector D2 describes Project Wingman as a "casual combat flight experience." The controls aren't going to make you think of Microsoft Flight Simulator, but rather more like Ace Combat 7 or even Star Wars: Squadrons. You won't have to worry about blacking out from pulling too many Gs, and your plane can carry far more missiles than could ever realistically fit on its wings.
The main campaign will take players through a slightly different world than the one we're currently living in. As shown in IGN's preview, North America has a giant gash in the middle while the Pacific Ocean has a few more islands than you'll find on a globe.
You play as an ace pilot in a mercenary outfit contracted by world governments to do their dirty work. In the first mission, that means going to an island, sinking a bunch of gunboats, shooting down a few enemy fighters, and blowing up an island installation.
Although Project Wingman is a single-player only game, Sector D2 made sure to include a repeatable game mode to keep pilots happy. Conquest is a combination of boss rush and roguelike that gets rid of the extraneous story in favor of instant and non-stop action. When you finally get shot down, your run is over and you have to go back and start all over with a few extra Prestige Points to purchase a new plane.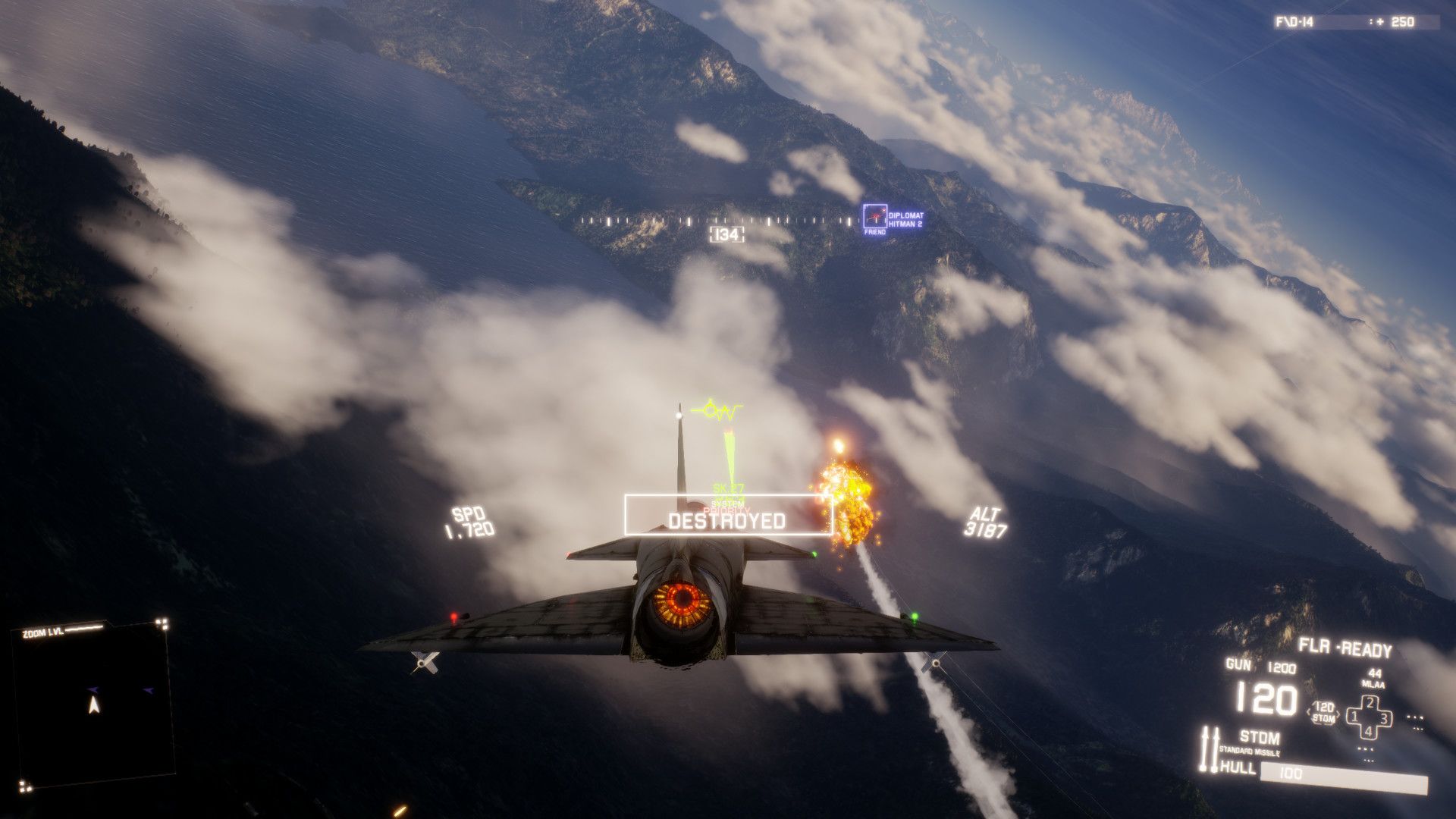 VR support was promised from day one, and Sector D2 delivers. Steam VR and Oculus are both supported, as well as HOTAS and various other controllers. You can apparently play the game with a racing wheel and a guitar if you really wanted, but I recommend a standard controller for beginners.
If you plan to play Project Wingman with VR, note that you're probably going to need something a little beefier than an Nvidia Geforce 1070. Maybe a 1070Ti or a 2070.
Project Wingman is out today at 1 PM EST on Steam and Humble Store.
Source: Read Full Article