Earlier this year, Razer revealed that they're bringing out their very own face mask which is almost certainly more interesting-looking than your boring old surgical mask. Then, during their E3 2021 presentation, Razer revealed the hi-tech "gaming masks" will be shipping later this year.
Dubbed "Project Hazel," this outrageously fancy facial covering looks like something straight out of a dystopian cyberpunk universe, and comes complete with two vents sporting strips of RGB LED lights. Not only is it real pretty, but it also provides actual safety, according to Razer. I guess that's a bonus, right?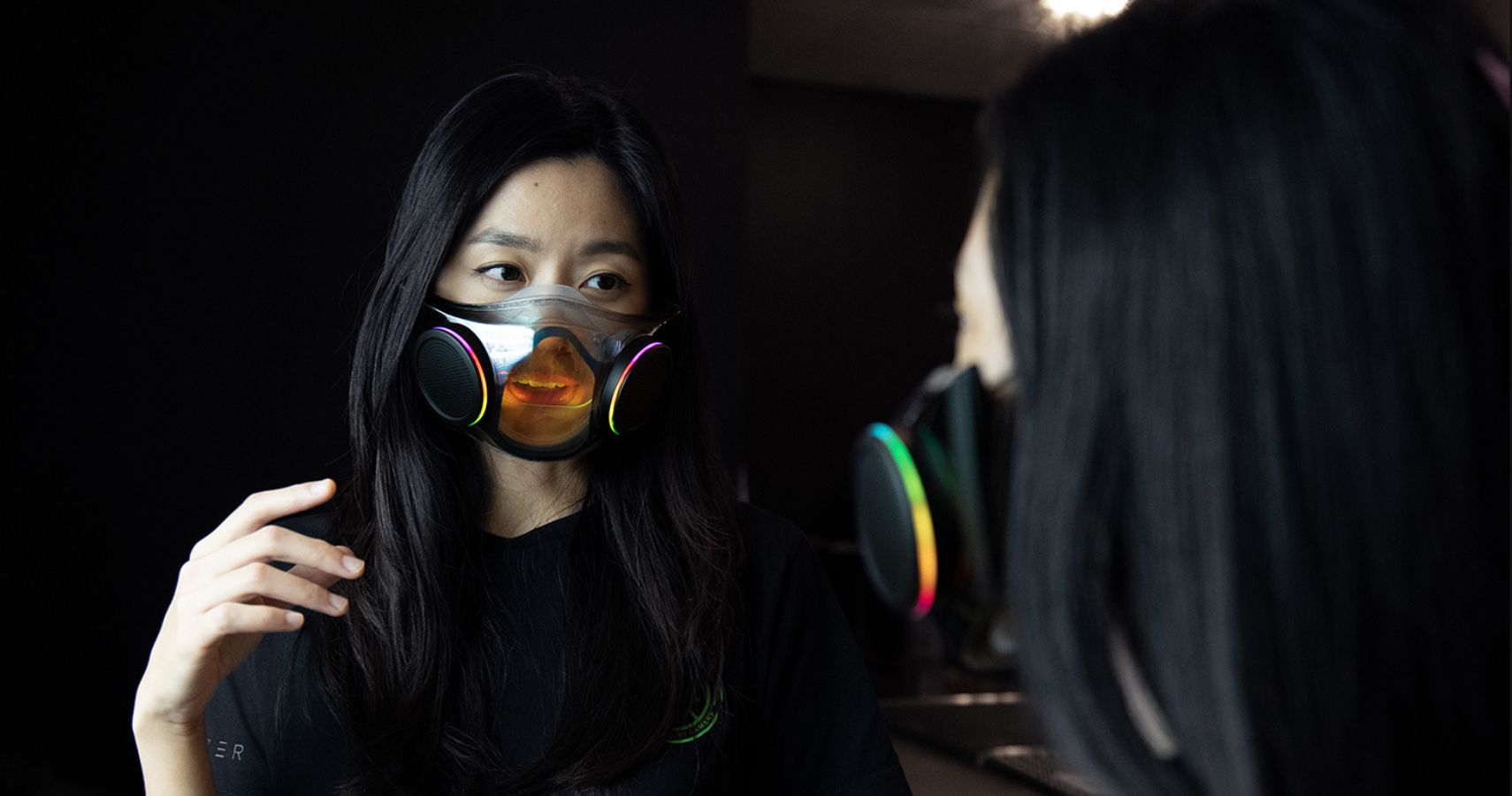 Razer is describing Project Hazel as "The world's smartest mask," and as "Safe, social, and sustainable." The masks, which receive rigorous lab testing, come with a secure silicon face seal, an internal anti-fog coating, and internal lighting which will keep your face lit up with pretty colors when you're in the dark.
Razer also boasts that each of the mask's filters lasts three times longer than a typical single-use surgical mask, and that the production of the filters uses 80% less materials than the production of traditional surgical masks (meaning less waste will be produced).
The safety aspect comes in thanks to the replaceable N95-grade filters and high bacterial filtration efficiency factor, active ventilation capabilities, and a fancy charging case lined with UV lights that apparently kills bacteria whilst the mask charges.
So this is what the new normal feels like.
Project Hazel is set to release in early Q4 of this year, and Razer warns that there will be limited quantities and that sales will thus occur in drops. You can sign up to get notified of these sale drops via the Razer website.
Razer has also revealed a new gaming monitor – the Razer Raptor 27 – with two versions boasting different refresh rates: 144Hz and 165Hz. They're also launching a fancy 130W USB charger (for a cool $180), as well as the Razer Blade 14 – a new gaming laptop complete with an AMD processor, which "has the potential to be one of the best gaming laptops on the market," according to YouTuber Mr. Sujano.
Source: Read Full Article