Get your Resident Evil Pants on girls and boys, because a new gameplay showcase stream for the next game in the iconic horror franchise is on its merry way.
Resident Evil Village's release date is a month away, so you can probably expect the next few weeks leading up to it to be brimming with more hype than ever as our time with Tall Vampire Lady draws ever closer.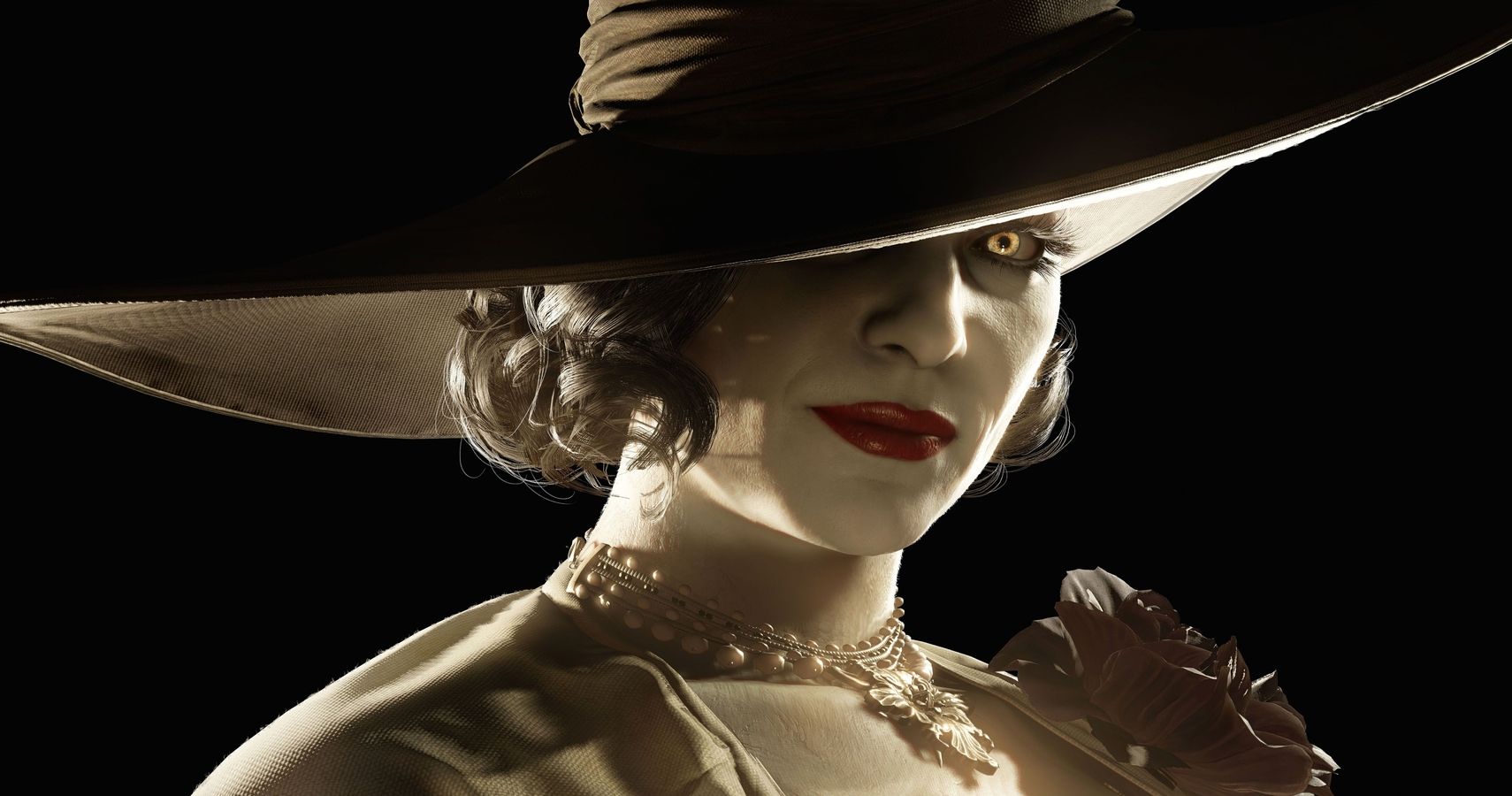 The official PlayStation Twitter account has just announced that a brand new gameplay showcase stream will be taking place next week Thursday, 15 April at 3 PM PDT (or 11 PM BST).
"Capcom's giving you a look at a new trailer and gameplay for Resident Evil Village, along with a few other surprises as well," explains PlayStation's Brittney Brombacher in a video released with the announcement.
In this short teaser video, we are confronted once again with our most favorite vampire gal Lady Dimitrescu, along with a few other fleeting images of captivatingly creepy scenes. Amongst them you can see a gorgeous mountainous scenic shot, our chained-up protagonist Ethan Winters being dragged along by the mysterious hat-wearing character Heisenberg, and some heavily overweight character seen sitting smiling  amongst some candles.
Judging by the Tweet's comments, fans are amped for the stream, and more so for the game itself of course. As has become the tradition, there are more than a handful of comments dedicated to simping over Lady Dimitrescu. In fact, most of the comment section is ablaze with it, especially thanks to one rather suggestive scene in the video of her (presumably) sampling some of Ethan's blood. From his wrist, mind you. Get your head out of that gutter.
Anyways, you will be able to tune into the live showcase stream next Thursday via the PlayStation Twitch or YouTube channels, so make sure you clear up that calendar.
Source: Read Full Article