Some wounds definitely take longer to heal, and Marvel fans are still grieving for Tony Stark two years after the conclusive events of Avengers: Endgame. On the movie's anniversary, Robert Downey Jr. posted a tweet to fans with the hashtag "#LoveYouAll3000", accompanied with a behind-the-scenes look at an alternate Soul World scene.
Marvel's Infinity Saga met its conclusion in 2019, bringing an emotional end to its 11-year run. RDJ's character Tony Stark, a.k.a the resilient Iron Man, met his demise whilst wielding the six Infinity Stones and putting an end to Thanos' tyranny. Avengers: Endgame once achieved the title of highest-grossing film, entering into a tug of war with Avatar which has since regained the title – after a re-release in China. The events of both Infinity War and Endgame combined delivered some of the best, cinematic sequences in history, while the entire Infinity Saga presented rich heroes and characters for us to invest in.
To celebrate Endgame's second anniversary, RDJ posted a behind-the-scenes look at the Soul World scene, featuring an alternate cut. The clip shows the actor in front of a green screen, having a different reaction to seeing the foreign dimension from previous footage. The clip also features a brief look at Katherine Langford's character Morgan in the background, playing a grown-up version of Stark's daughter. Morgan was originally played by Lexi Rabe when she was portrayed as a five-year-old in Endgame, but the entire scene ended up being cut from the final film for a few reasons.
Due to poor reactions from test viewers, the Soul World scene was inevitably cut from the final product, as many viewers weren't sure who Langford's character was supposed to be. Directors the Russo Brothers also explained that the scene didn't carry the emotional heft that was previously intended, and therefore didn't make the film. This resulted in Langford's part being cut entirely, but that doesn't mean she won't return somewhere in the MCU's future.
Tony Stark may also return to the MCU, thanks to evidence from a new Shang-Chi action figure. The Marvel Legends Series figure seems relatively standard at first glance, but the back of the box shows an AI version of Tony Stark. This could mean that Stark will return as an AI in future films, which would only be fitting for him to follow in the footsteps of J.A.R.V.I.S. and F.R.I.D.A.Y..
Next: Marvel Battleworld's Frost Giant Loki Is Its Best Character Yet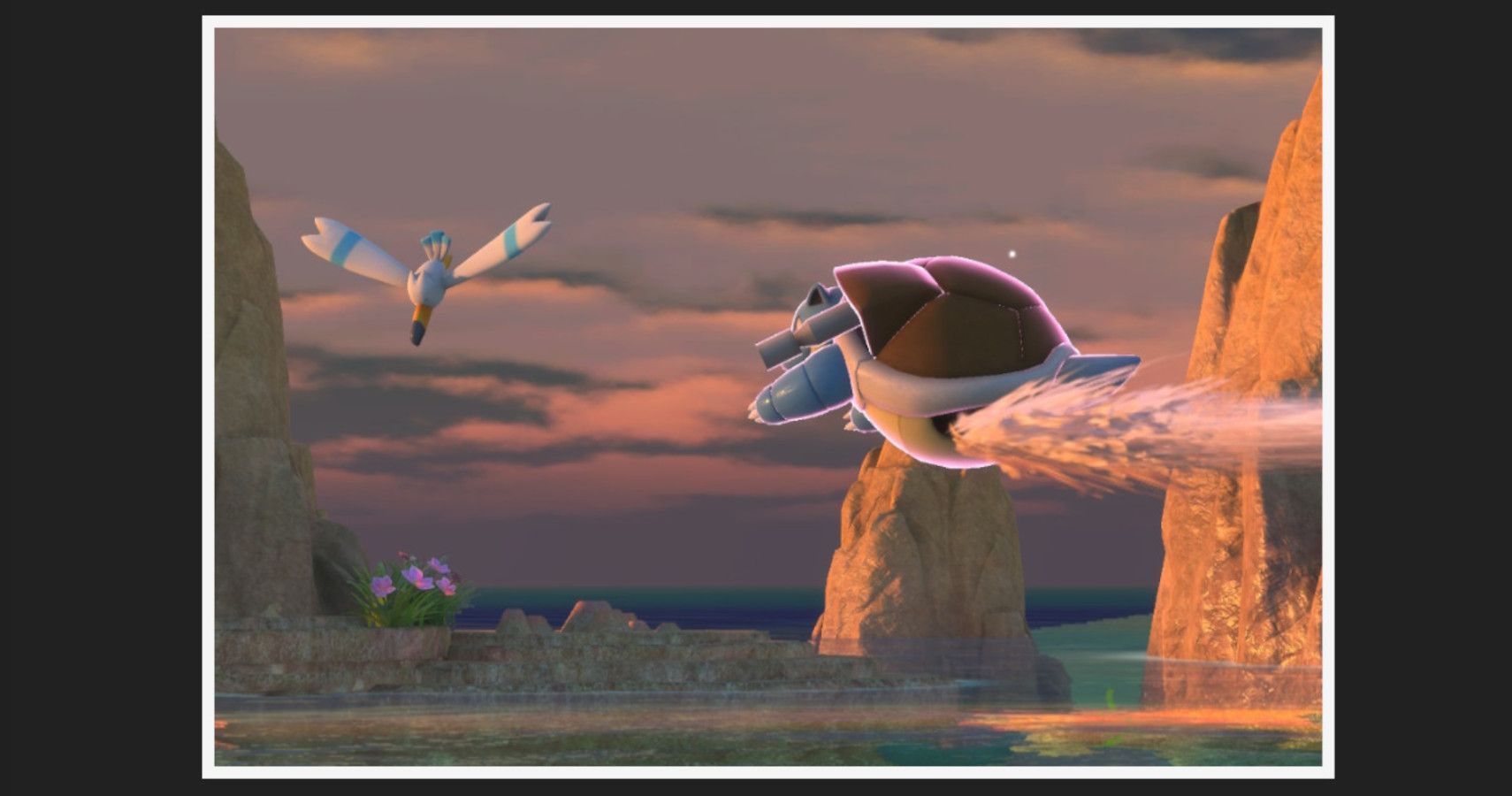 Jo recently got served a nostalgia trip playing Sony's Spider-Man, as it brought back the exhilarating feeling of web-slinging from the PS2 days. While the giddiness of gaming still remains, Jo has put the adult brain to good use by spending the last few years dissecting the games industry and marveling at its insides.
Source: Read Full Article