Slime Rancher presents players with a magical slime-filled world where they are able to start a ranch on an alien planet and prosper. The only problem is that the Far Far Range isn't exactly teeming at the bits to let you discover all its secrets. From the very beginning of the game, you will start to run into stone doors that keep you from progressing further into the planet.
This also means that many of the unique variety of slimes you can find are locked away until you are able to find a way to open the doors. The guide below is here to help you unlock the Far Far Range and find all the slime keys.
What is a Slime Gate?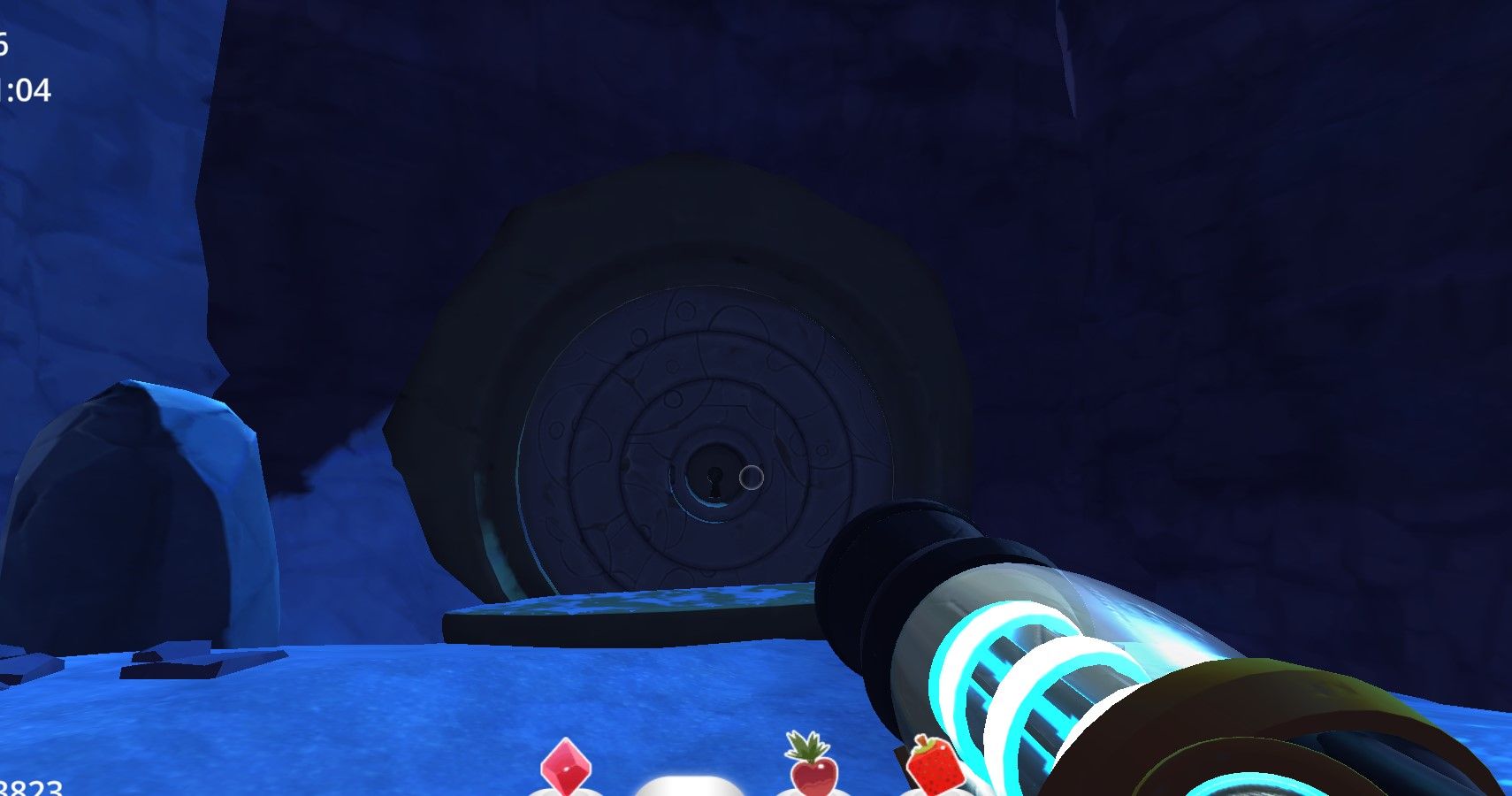 A slime gate is pretty easy to recognize no matter what area of the planet you are in. They are all tightly shut stone doors like shown in the picture above that the player will need to gather slime keys to open. This isn't exactly an easy task for beginners as slime keys aren't just stuffed into chests or floating around in the wild. Instead, they have to be gathered from the many Gordo Slimes sprinkled around the world.
There are eight normal gates in total, along with three vaults for players to unlock. The Vaults do not lead to new lands, but instead, unlock small rooms full of treasure pods for players to open. These three vaults can be found at:
Ash Isle
Feral Path
Ring Isle
The normal gates can be found at the beginning of new areas as the player ventures forth in the world.
Where to Get All The Slime Keys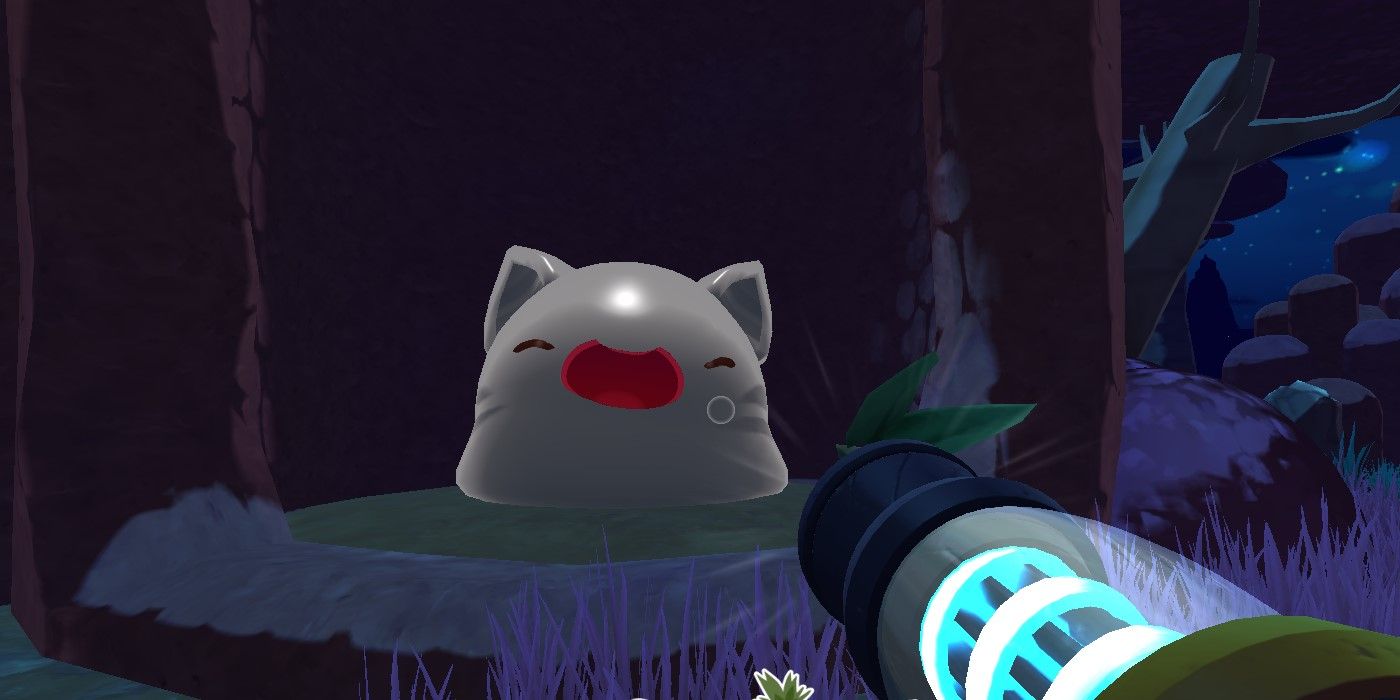 To get keys you will need to find certain Gordo Slimes, these are giant slimes that sit in one place and never move. To get a key from a Gordo Slime you will need to feed them food until they literally pop. Here are all the key holding Gordos, their locations, and what food is required to bust them:
Pink Gordo – The Dry Reef
Pink Gordo – The Moss Blanket
Phosphor Gordo – The Dry Reef
50 Fruit or 25 Cuberryies
Honey Gordo – The Moss Blanket
50 Fruit or 25 Mink Mangos
Hunter Gordo -The Moss Blanket
Crystal Gordo – The Indigo Quarry
50 Veggies or 25 Odd Onions
Rad Gordo – The Indigo Quarry
50 Veggies or 25 Ocas Ocas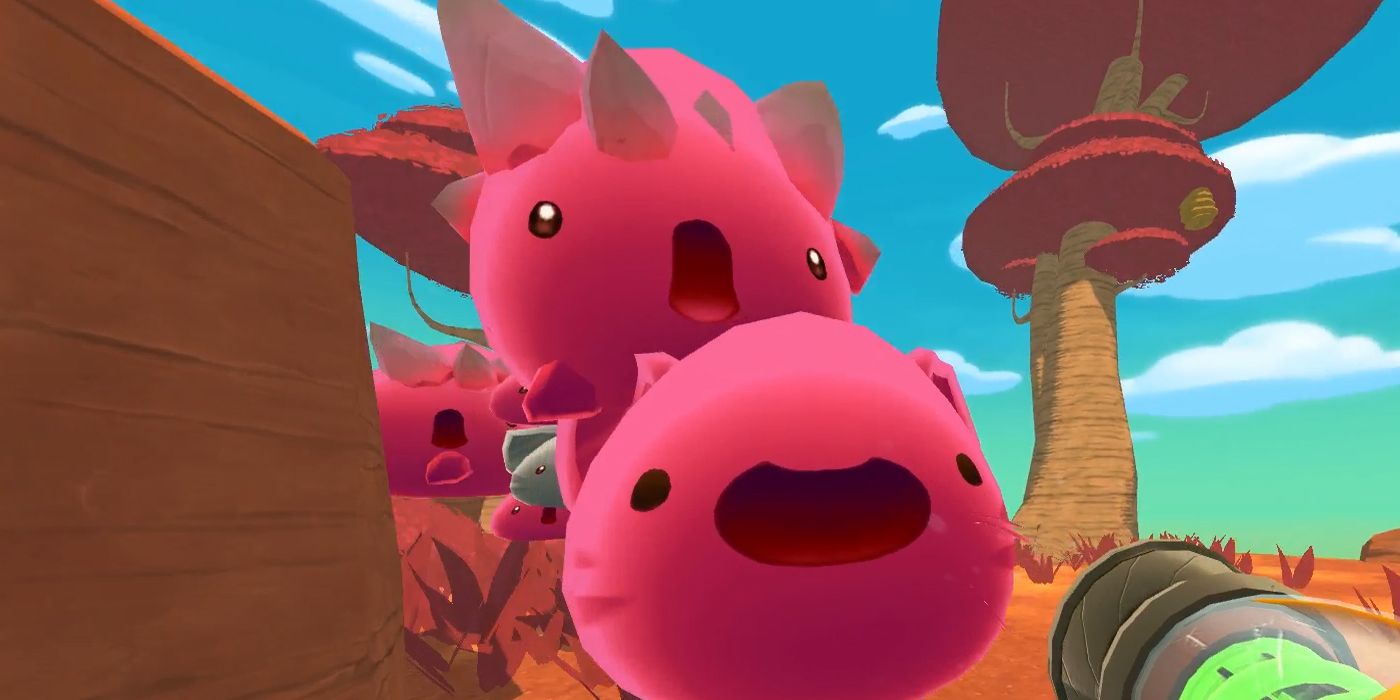 Boom Gordo – The Ancient Ruins
Quantum Gordo – The Ancient Ruins
50 Fruit or 25 Phase Lemons
Dervish Gordo – The Glass Desert
50 Fruits or 25 Prickly Pears
Mosaic Gordo – The Glass Desert
50 Veggies or 25 Silver Parsnips
If you are playing Rush mode, then each Gordo will take 30 food to pop or 15 food if you use their favorite food type. Slime keys are linked to one specific door, so you don't need to worry about trying to match slime keys to slime doors. Additionally, keys don't need to be sucked up, you simply need to touch them.
Source: Read Full Article