Nintendo recently dropped the latest patch for Super Smash Bros. Ultimate, which fixes a major glitch in the game that allowed Steve to drop Samus and Dark Samus through the stage.
Steve from Minecraft recently debuted in Super Smash Bros. Ultimate, but was unfortunately a bit glitchier than most new arrivals to the game. He launched with a major glitch involving Samus and Dark Samus from the Metroid series, which caused them to fall through the stage whenever they struck Steve's blocks.
Related: YouTuber Creates What Frisk and Conker's Victory Themes Would Be Like In Super Smash Bros Ultimate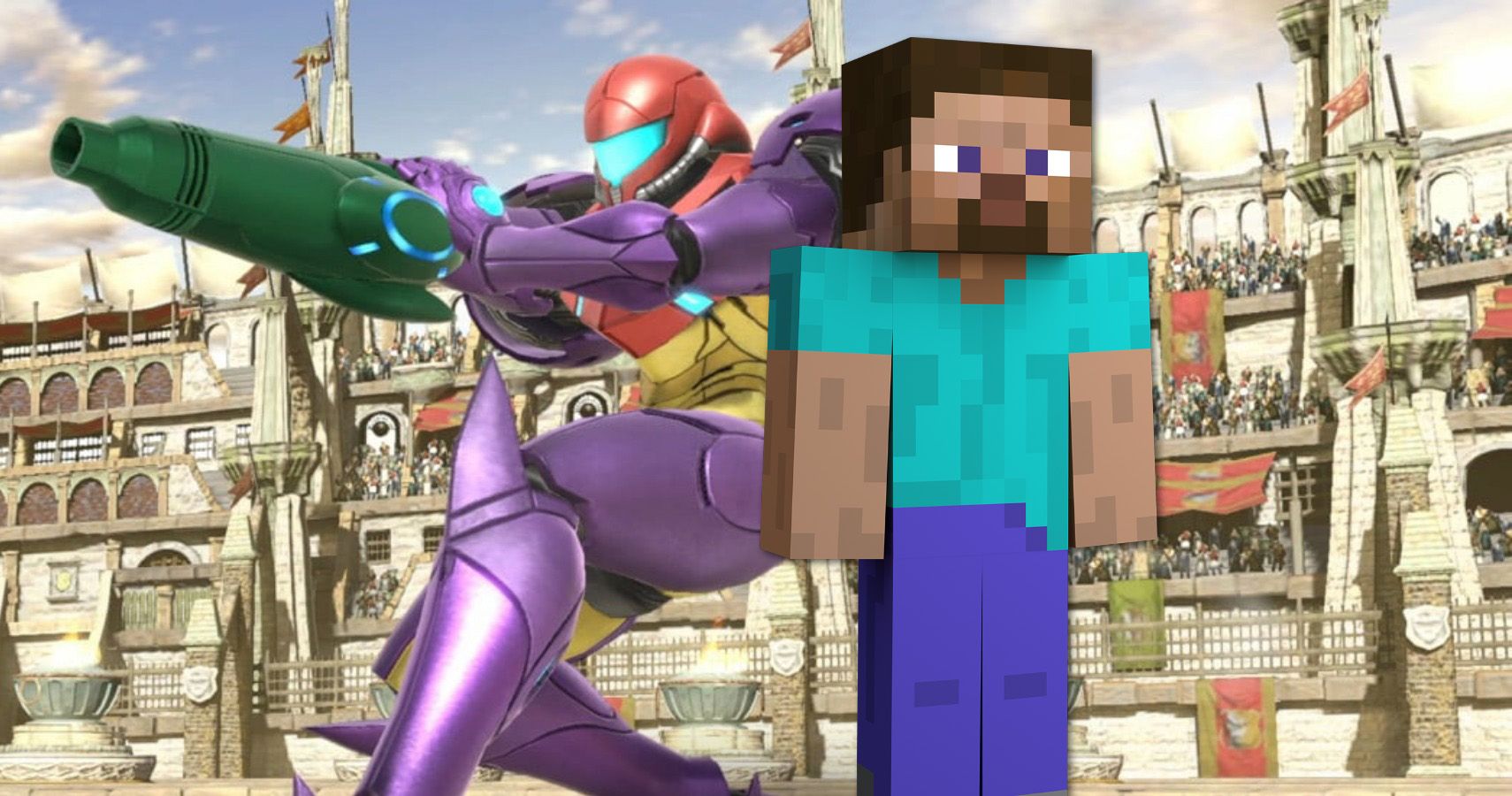 It wasn't that long ago that the Ver. 9.0.0 patch for Super Smash Bros. Ultimate launched, but a new one has already arrived. According to the official patch notes on Nintendo's website, the irritating block glitch has now been fixed, meaning that Steve can face Samus and Dark Samus in competitive matches without possessing an unfair advantage.
The patch also fixed a glitch that caused enemy fighters to clip through the stage when struck by Steve's Anvil attack. Other changes include fixes for situations where players accidentally became uncontrollable when stuck by the minecart, the minecart not hitting enemy fighters after bouncing off of a wall, enemy fighters warping to their original position after hitting the minecart, and blocks becoming intangible after Steve is KO'd. Steve's suggestive victory pose has also been changed, though his meat wasn't referenced in the patch notes.
Steve is one of the most mechanically unusual fighters in the history of the Super Smash Bros. series. He works like an actual Minecraft character, with mining, crafting, and setting off explosives being his main gimmicks. As a result, i's no surprise that his unconventional build would launch in an unpolished state. It's also possible that the telework required during his development meant that the bugfixing team couldn't operate at the same level as it normally does. Fortunately, Sakurai and his team worked fast to fix these issues, and Steve should now be ready to play without any more problems cropping up.
Next: Super Smash Bros. Ultimate's Next Event Features Fighters With Big Ears
Source: Nintendo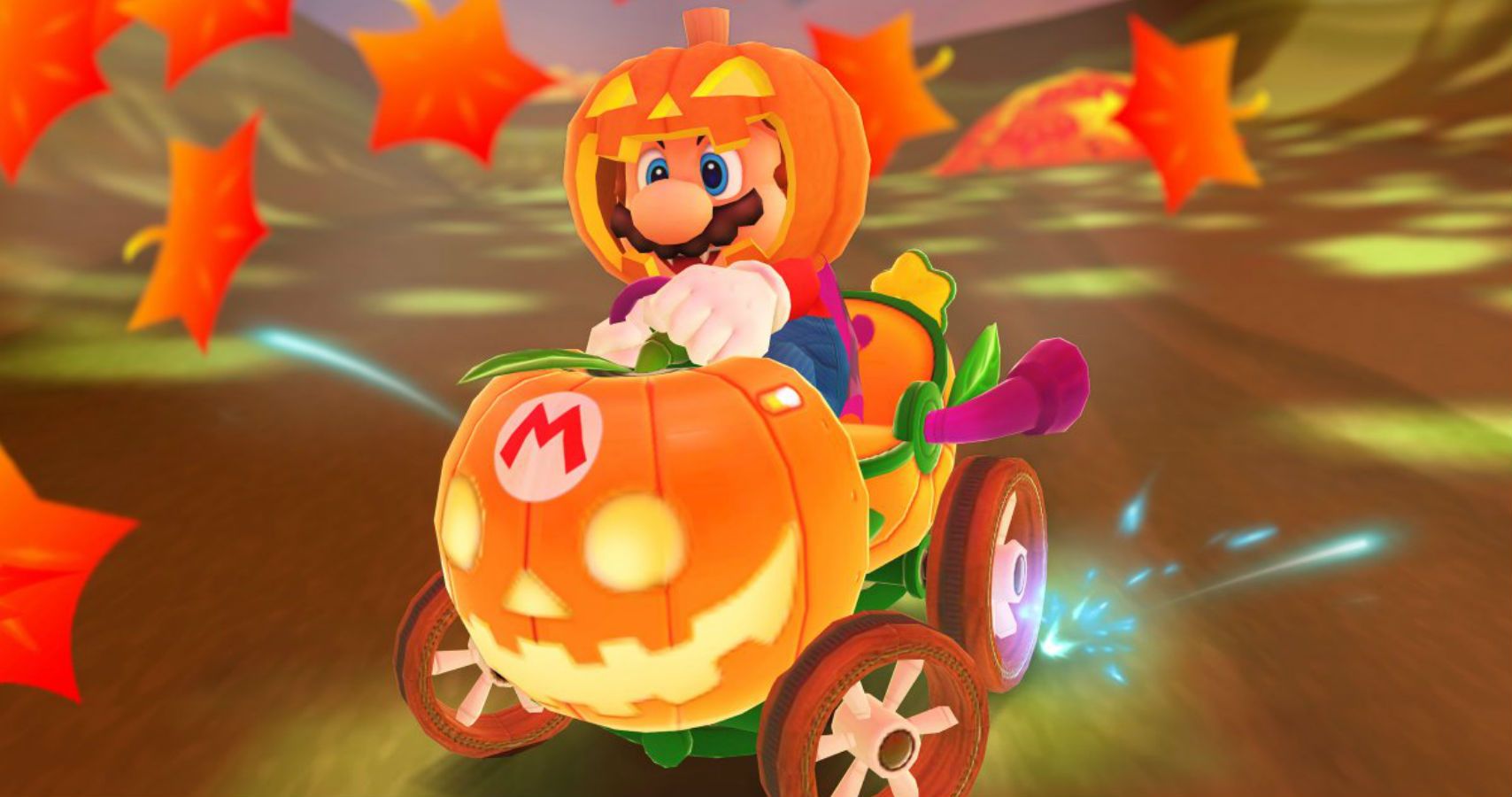 Game News
Nintendo
Minecraft
Nintendo Switch
Super Smash Bros.
Super Smash Bros. Ultimate
Scott has been writing for The Gamer since it launched in 2017 and also regularly contributes to Screen Rant. He has previously written gaming articles for websites like Cracked, Dorkly, Topless Robot, and TopTenz. He has been gaming since the days of the ZX Spectrum, when it used to take 40 minutes to load a game from a tape cassette player to a black and white TV set.
Scott thinks Chrono Trigger is the best video game of all time, followed closely by Final Fantasy Tactics and Baldur's Gate 2. He pretends that sorcerer is his favorite Dungeons & Dragons class in public but he secretly loves bards.
Source: Read Full Article