Art has always been a hugely important part of Magic: The Gathering. Pieces from throughout the game's history have become iconic in their own right, and artists who started out creating Magic artwork have become big names off the back of it.
In the modern game, however, the art of Magic is more prevalent than ever before. Thanks to initiatives like Secret Lair and Booster Fun, alternative-artwork versions of both new and classic cards are released regularly. These initiatives have led to collaborations no one would have expected, and guest artists that prove, as if it needed proving, that Magic is now part of the mainstream. Let's take a look at ten of these guest artists; the finest to ever take their pen to cardboard.
10/10

Junji Ito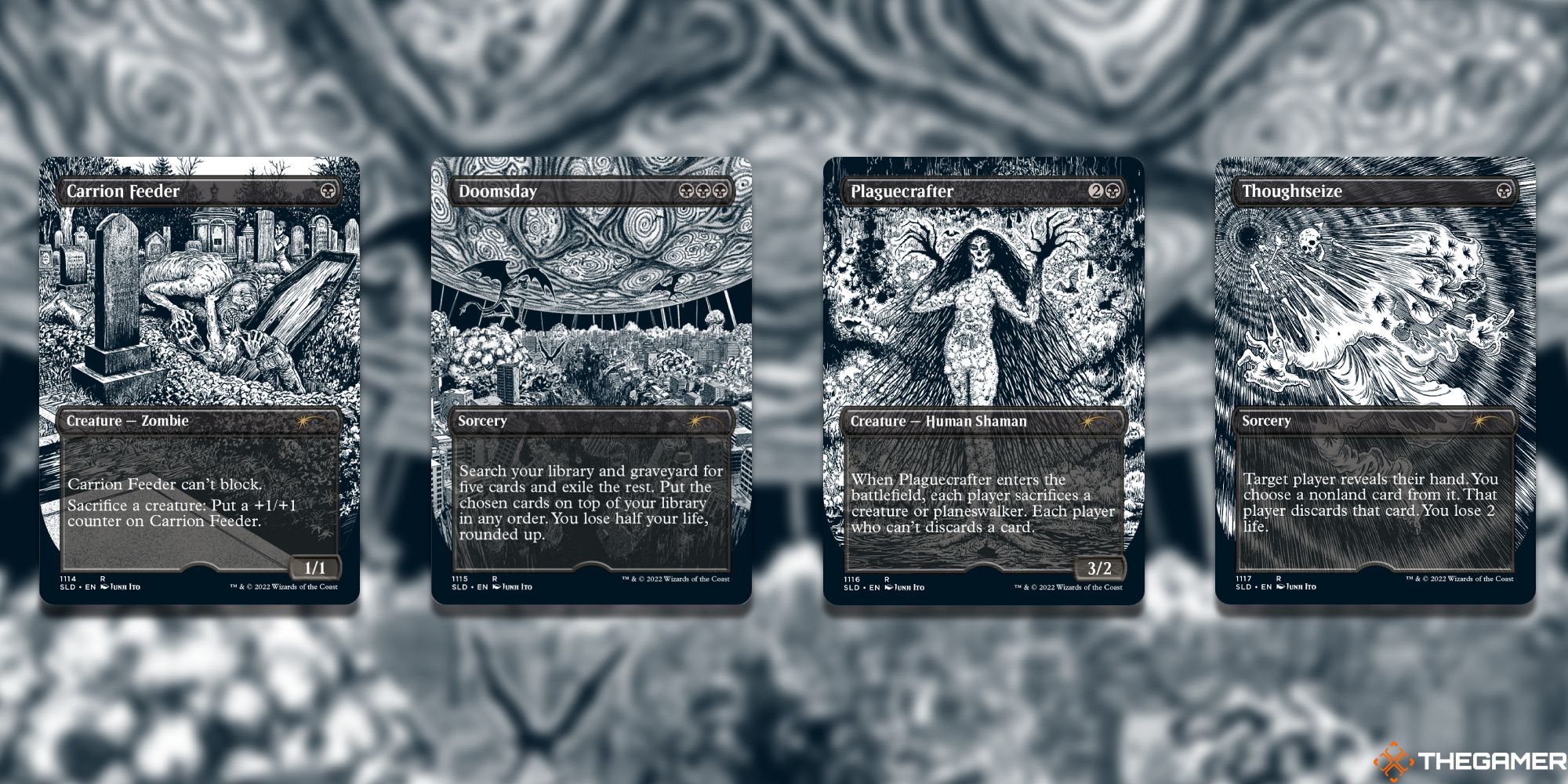 The twisted mind behind classic horror manga like Uzumaki and Tomie, legendary manga artist Junji Ito was an ideal choice for a guest artist on one of Magic's Secret Lair drops. His intricate, hyper-detailed style translates perfectly into card art, and his unique vision of horror matches up nicely with some of the most iconic black cards in the game's history.
The initial collaboration was so successful that Ito returned to contribute to the Phyrexia: All Will Be One expansion, helping to portray the Phyrexian praetors in all their fleshy, mechanical glory.
9/10

Michael Whelan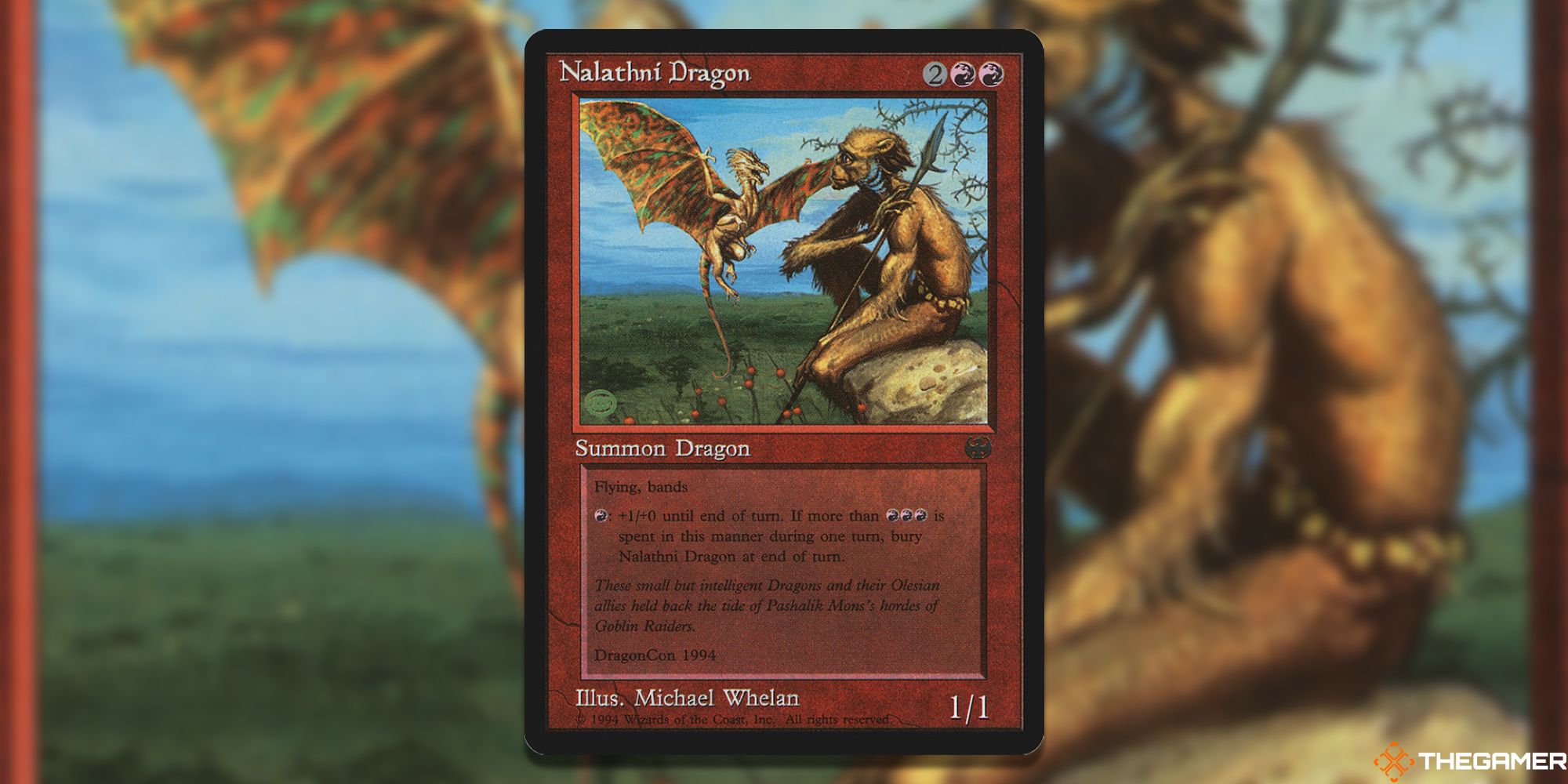 For the one-year anniversary of Magic in 1994, the game made a special appearance at Dragon Con, a huge pop culture convention held annually in Atlanta, Georgia. As part of this event, a new promo card was created for attendees: Nalathni Dragon. This was an incredibly special card, and needed an equally special artist to bring it to life.
Enter Michael Whelan, one of the most celebrated artists in the realms of sci-fi and fantasy. With 15 Hugo Awards, three World Fantasy Awards, and 13 Chesley Awards under his belt, he holds the title of 'most honoured artist in science fiction', and the quality of his work reflects that. The card may not be mechanically powerful, but the Whelan artwork ensures it still holds value today.
8/10

Post Malone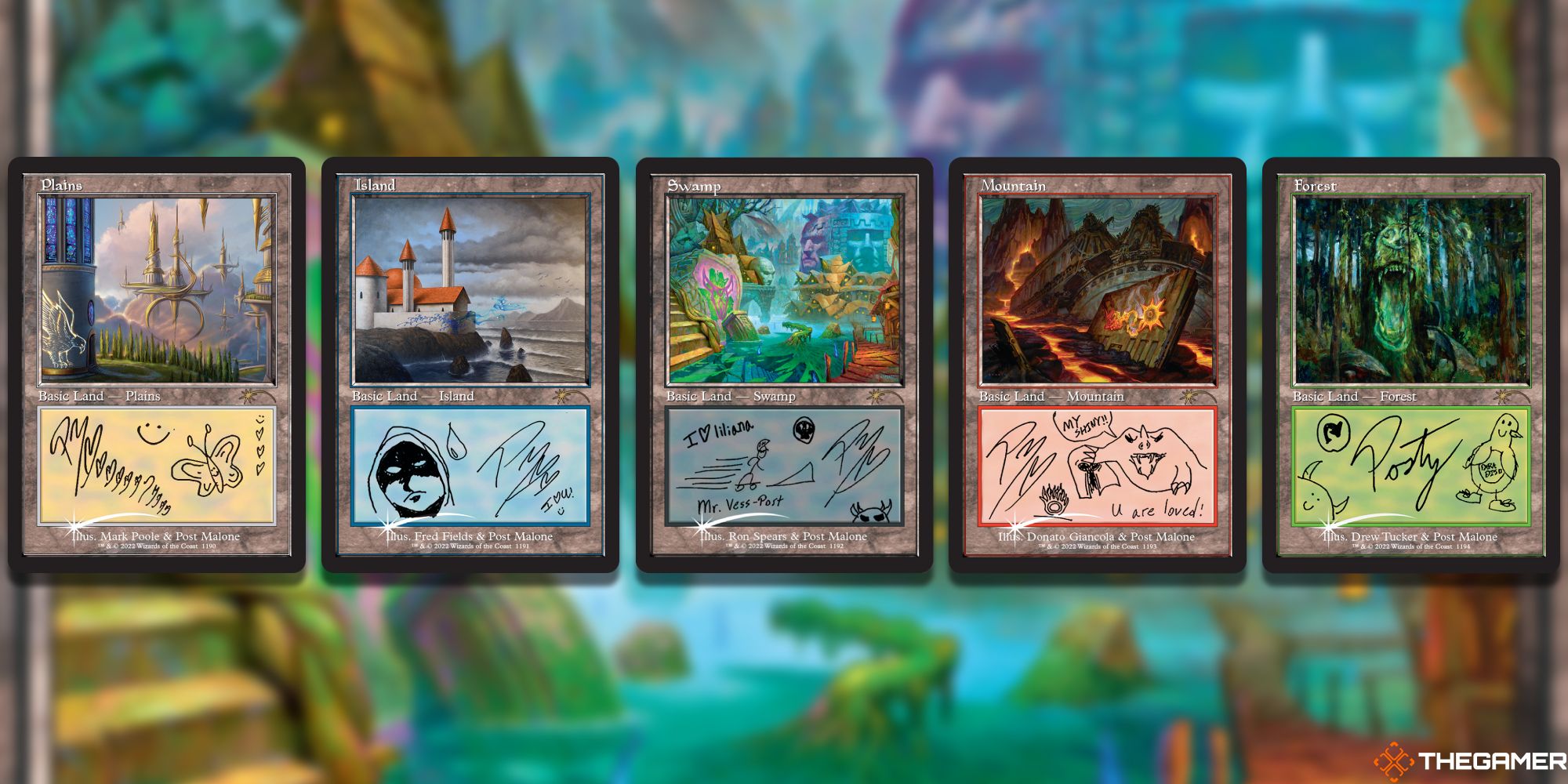 Undoubtedly the most prolific celebrity Magic player in recent years, global rap superstar Post Malone has fully immersed himself in the game's community, taking part in YouTube videos, hosting events, and even lending his likeness to a series of cards for a Secret Lair drop.
While Malone didn't create the art for this drop himself, he did contribute to a second drop: Secret Lair x Post Malone: The Lands. These are a series of five basic lands, featuring main art from established Magic artists like Drew Tucker, which incorporate Malone's tattoos into the background detail. They also feature doodles and signatures from the man himself, resulting in one of the most personal guest artist contributions the game has seen.
7/10

Yoshitaka Amano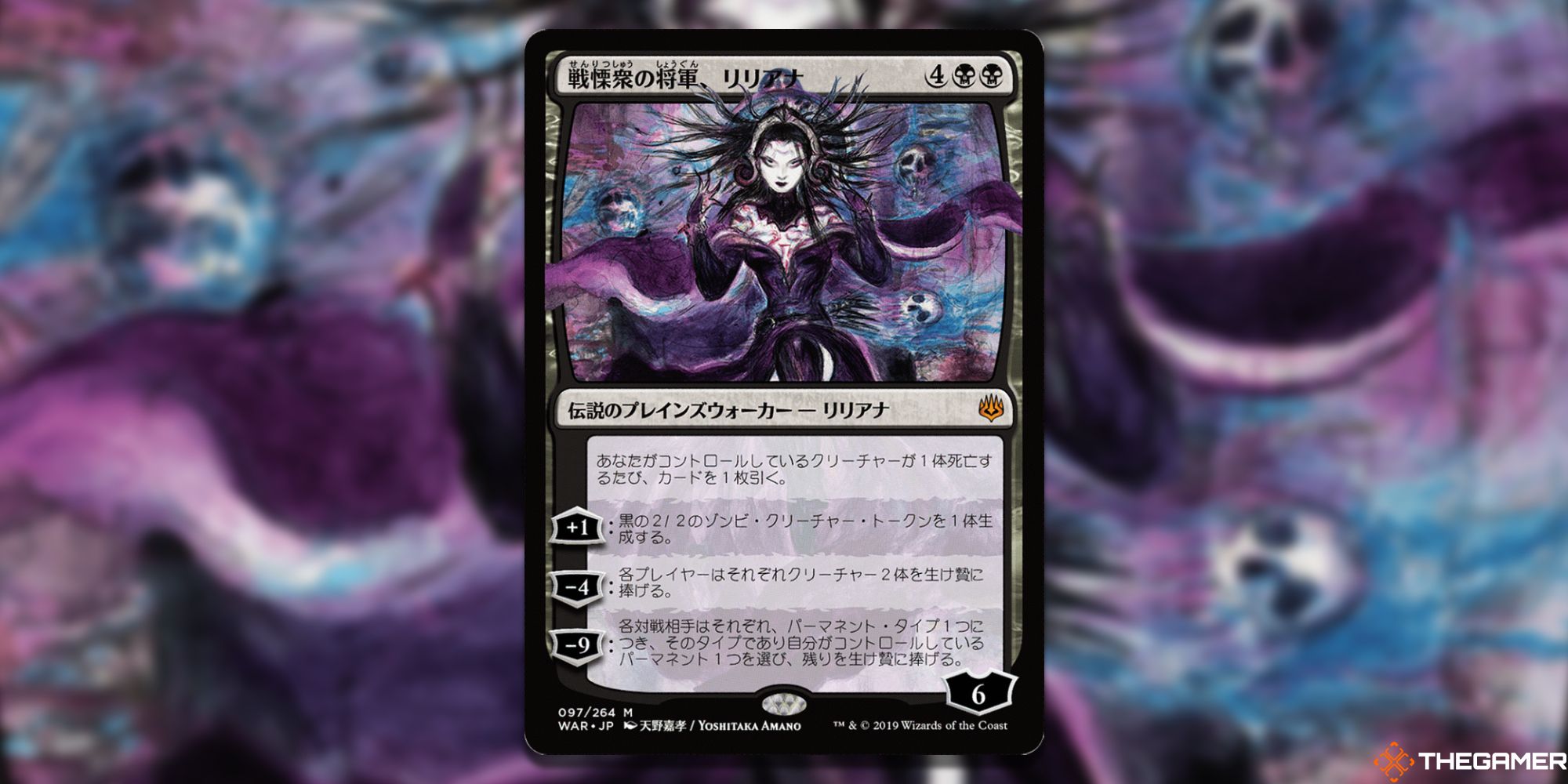 Known primarily for his ethereal, otherworldly character designs for the Final Fantasy series, Yoshitaka Amano is one of the most prolific illustrators working in Japan today. His distinctive style has garnered many admirers, and earned Amano five Seiun Awards, as well as the 1999 Bram Stoker Award, for his collaboration with Neil Gaiman on the Sandman graphic novels.
Amano, along with other famous Japanese artists, was tasked with creating alternative art for the planeswalkers of War of the Spark, to celebrate the set's release in Japan. His contribution was a mesmerising Liliana, Dreadhorde General; a stunning piece that still commands a huge price tag to this day.
6/10

Frank Frazetta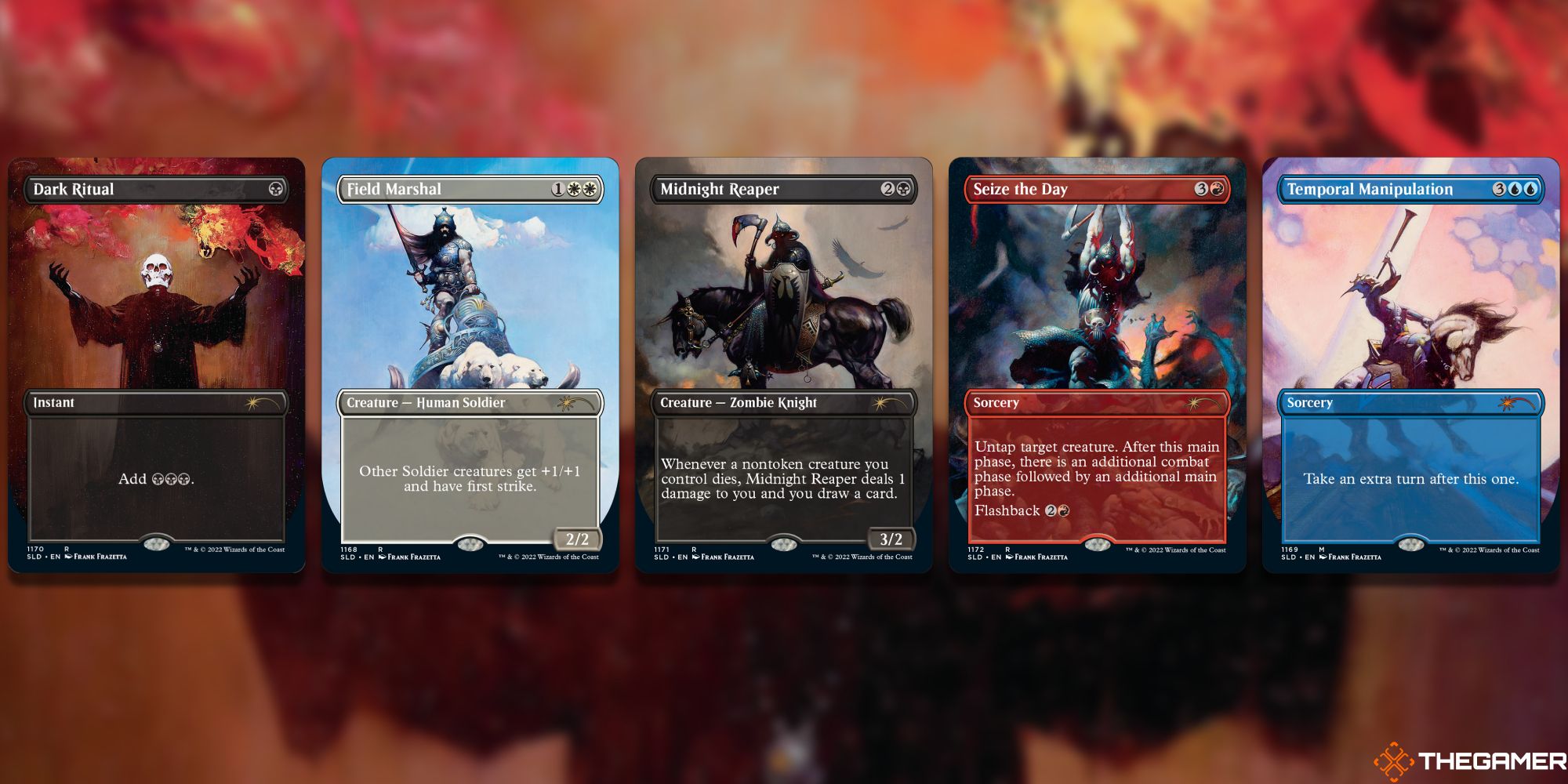 Frank Frazetta's list of achievements is difficult to fit within our word count: widely regarded as the "Godfather of fantasy art", his lifelong contributions to the industry led to his induction in the Science Fiction Hall of Fame, the Jack Kirby Hall of Fame, the Comic Book Hall of Fame, and a Life Achievement Award from the World Fantasy Convention, among other accolades.
Though he sadly passed away in 2010, a collaboration between Wizards of the Coast and the Frazetta estate has led to his art appearing on a series of five cards for a Secret Lair drop. Even in death, his work continues to touch new lives, and influence the next generation of fantasy art.
5/10

Ayami Kojima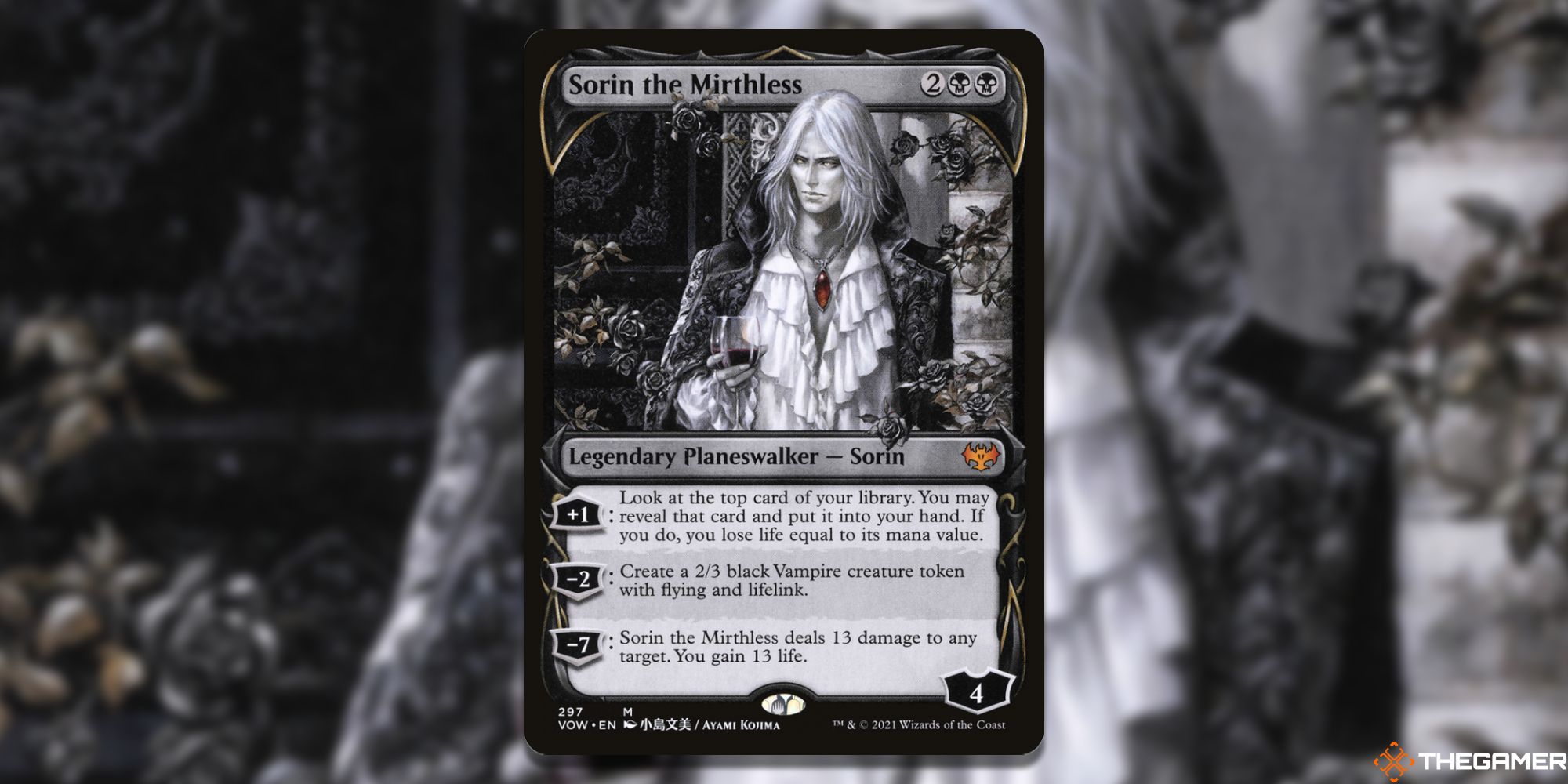 Best known for her work on the iconic Castlevania series, Ayami Kojima made her debut on Symphony of the Night, a game which marked not only a significant mechanical shift for the series, but also a visual one, as the westernised heroes of previous entries were replaced by Kojima's elegant, brooding designs.
Her contribution to Magic was, appropriately enough, an alternate-art version of its most famous vampire, Sorin Markov. Appearing rarely in collector boosters of Innistrad: Crimson Vow, her rendition of Sorin, the Mirthless has, contrary to the name, made a lot of players very happy indeed.
4/10

Fay Dalton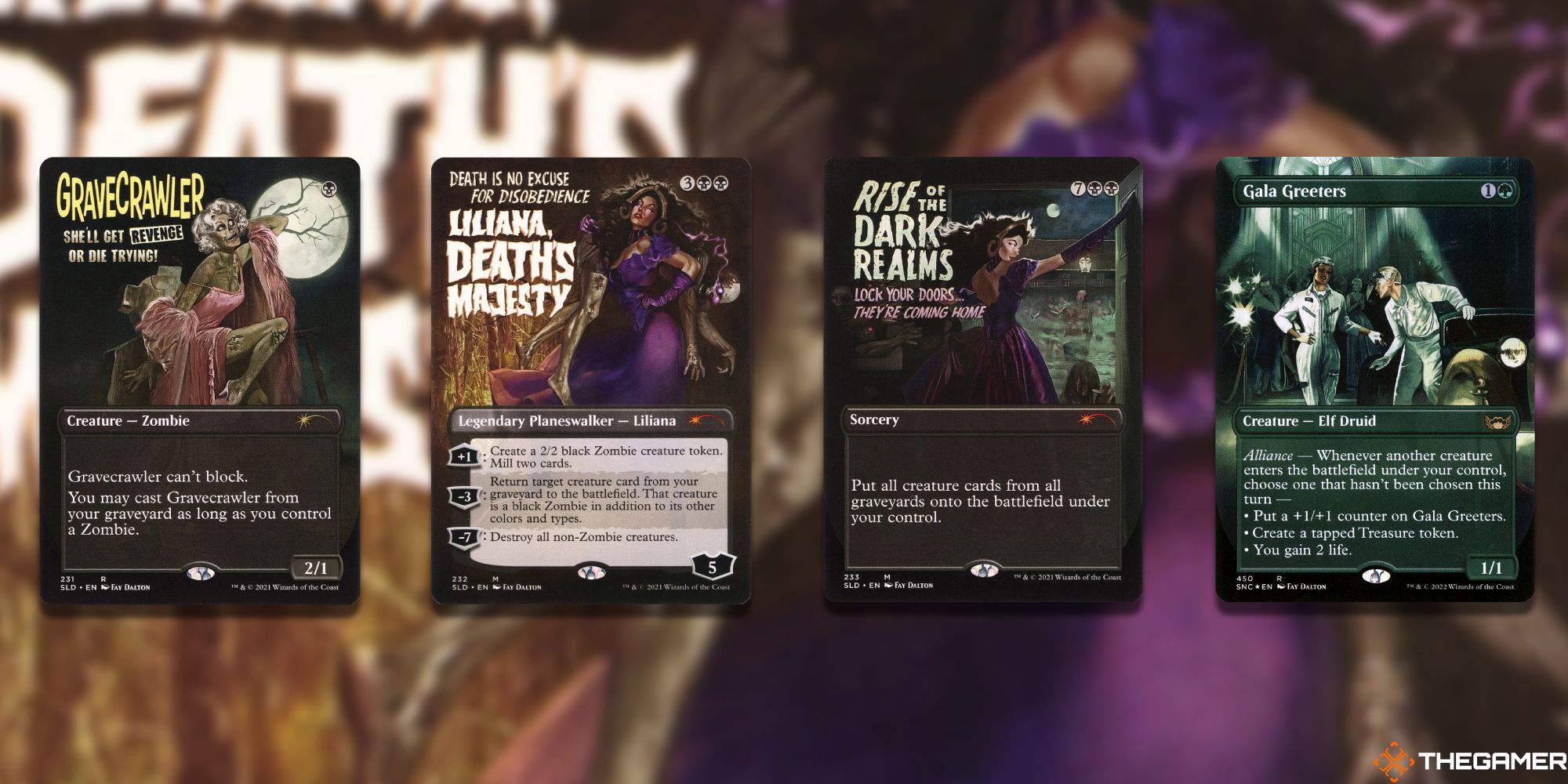 London-based illustrator Fay Dalton uses a combination of traditional and digital art to achieve her signature style: a detailed vintage look that channels old movie posters and adverts through a bold modern lens.
Releasing right around the time that Innistrad was returning to standard with Midnight Hunt, Dalton's Secret Lair drop for Magic reimagined some classic black cards as vintage horror B-movie posters, tying in perfectly with the game at the time. She has since returned to provide alternate art for Gala Greeters in New Capenna, hopefully hinting at a longer partnership to come.
3/10

Dan Mumford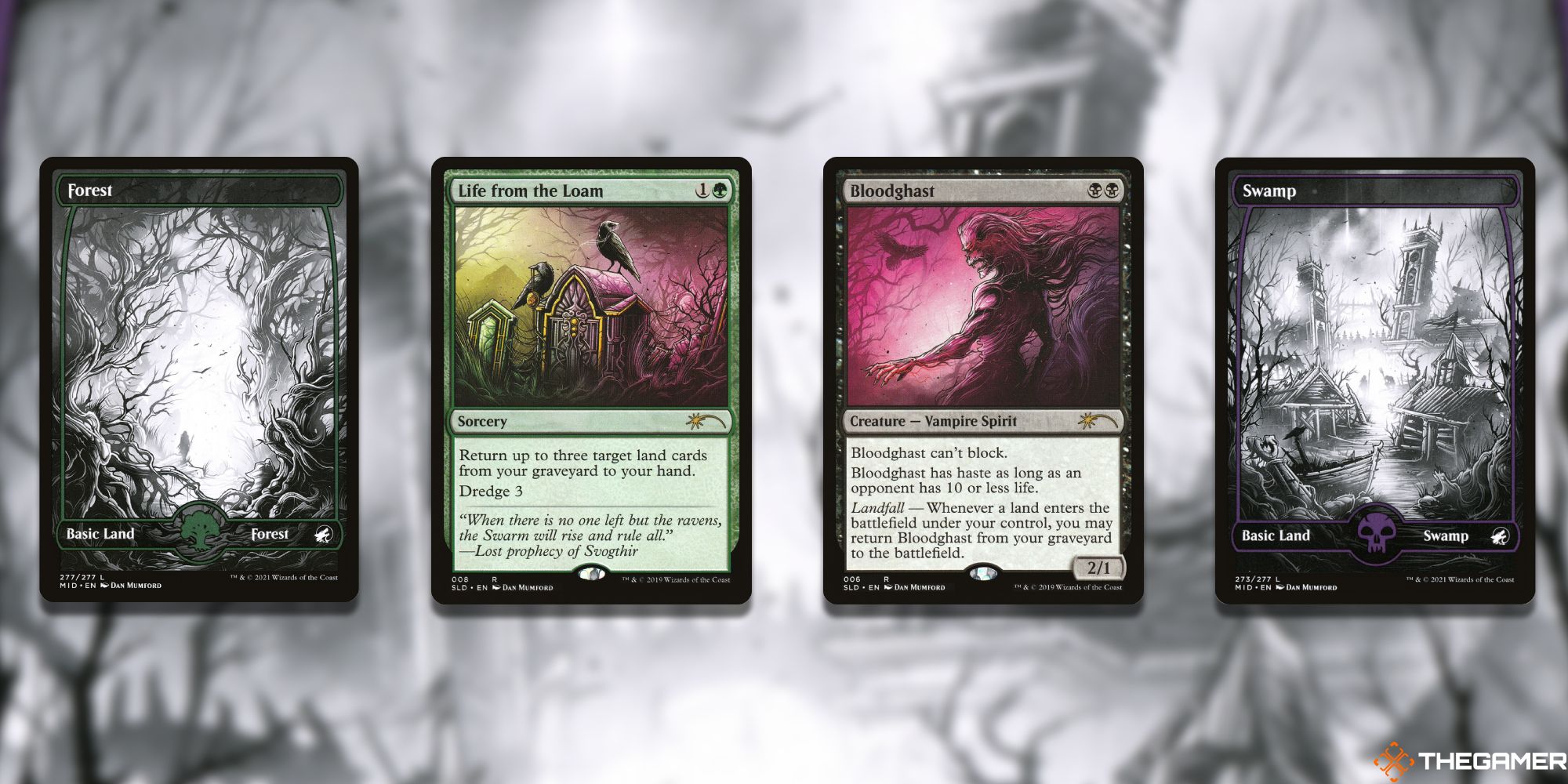 Dan Mumford, head of Studio Dan Mumford in London, is a digital artist with a penchant for colourful reimaginings of pop culture icons, from album covers to movie posters. His signature style, with its dark edge and bold use of colour, was used to great effect in his 'Restless in Peace' Secret Lair drop, which featured three notable graveyard-matters cards from the game's history.
Following this drop, Mumford also worked on some of the striking full-art basic lands found in 2021's duo of Innistrad sets. Given his excellent contributions so far, it would be safe to expect more Dan Mumford Magic art in the years to come.
2/10

Yuko Shimizu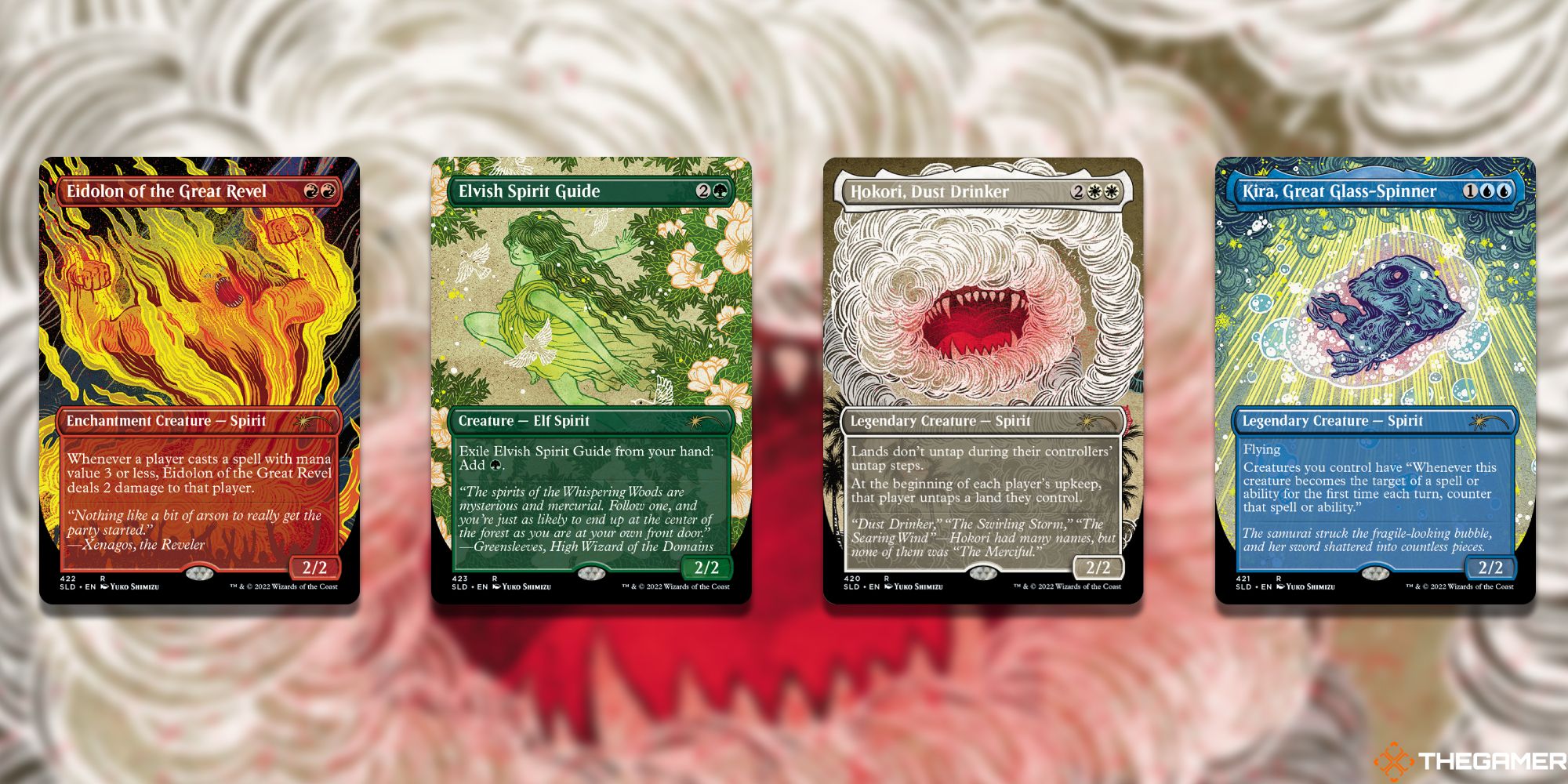 Based in New York, Yuko Shimizu is an award-winning Japanese illustrator and an instructor at the School of Visual Arts. For her 'Special Guest' Secret Lair Drop, she created stunning new variants of four popular Spirit creatures from throughout Magic's history.
Her style is extremely detailed, breathing new life into the four cards through their strong linework and painterly technique. Hers is one of the standout Secret Lair drops to date, and hopefully Shimizu's is a name we'll be reading on the bottom of more Magic cards soon.
1/10

Various Children – Extra Life Secret Lair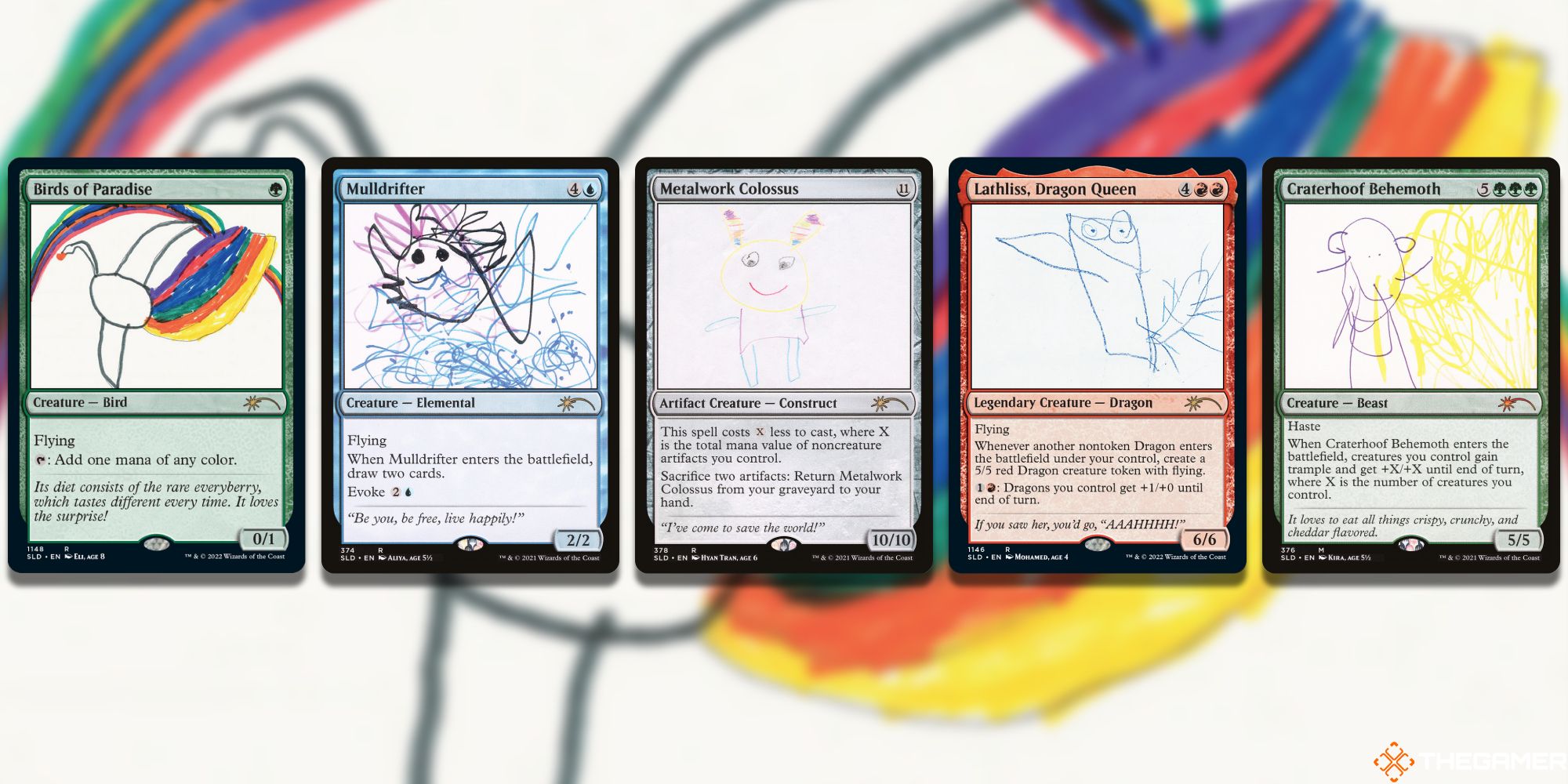 While not established artists (yet), the children who contributed their reimaginings of classic Magic cards for the two Extra Life Secret Lair drops have nevertheless played a vital role in one of the most important products in the game's recent history. Half the proceeds from sales of these drops go to the Extra Life charity, and the Seattle Children's Hospital.
And while these drops do contain professional interpretations of the childrens' artwork, it's the originals that form the heart of the product; a product which, in an increasingly cynical age, represents the spirit of community, imagination and support that Magic, at its best, provides.
Source: Read Full Article