Sad news for fans of the ARMS series. The comic book adaptation from Dark Horse based on the Nintendo Switch fighting game has been cancelled. This news comes directly from writer Ian Flynn.
Back in 2017, the Nintendo Switch was still bathing in the success of titles like Legend of Zelda: Breath of the Wild and Mario Kart 8 Deluxe. To, hopefully, keep that momentum going Nintendo released ARMS with the promise that it was a fighter game like no other. In the game, up to four players choose a fighter from an all-new roster of characters, engaging in combat with extendable arms. The reviews for the game were fairly positive, but it didn't necessarily have the impact that big hitters like Zelda and Mario had for the console.
Despite a rather lackluster debut, in 2018 it was announced that Dark Horse Comics would partner with Nintendo on a comic book series based on ARMS. The first volume of the series, written by Ian Flynn and illustrated by Joe Ng, launched in May that year and was given away as part of Free Comic Book Day.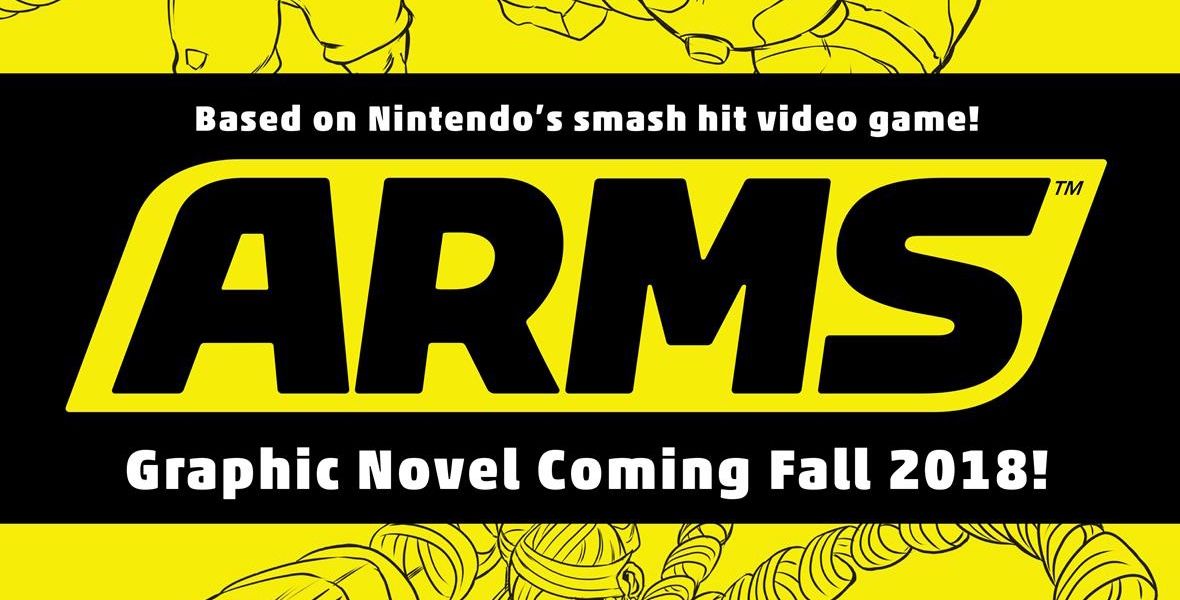 After the initial release, news about a full series was nonexistent. For years, there was no update about whether or not the series would continue or when fans could expect something. Now, fans finally have confirmation that the series will not be continuing. Writer Ian Flynn mentions the series on his website, bumbleking.com, within his comic book portfolio. In the description for ARMS he writes, "Wrote the introductory Free Comic Book Day 2018 issue for a planned, but unfortunately canceled, graphic novel series based on the popular Nintendo fighting game franchise, ARMS".
The news seemed to shock many fans as they expressed disappointment on Reddit. More so, fans are disappointed as they believed Dark Horse had completed the writing for the series and that they made no official statement to let fans know.
The reason for the cancellation is unknown at this point, but a little surprising. While ARMS may not be the pop culture phenomenon that is Zelda or Mario, it is still a fairly popular Nintendo title. In fact, Min Min from ARMS was added to Super Smash Bros. Ultimate as part of the second Fighters Pass. The character was received well and really piqued curiosity for the world of ARMS that could have been fleshed out more in the series.
Source: Read Full Article