As the world continues spinning, technology continues progressing. And, as technology continues progressing, game developers continue to find new and exciting ways to push the limits. For years that innovation has been limited to the console and PC format. More recently, however, the mobile gaming industry has begun to catch up.
With the accessibility that comes with the nature of a mobile game, the ability to link up and play with a friend has an appeal that cannot be ignored. So, game developers will continue to try and bridge the gap between mobile gamers and the multiplayer experience, an effort that has already brought about these exceptional co-op mobile games.
Updated January 20, 2023, by Luke Ackroyd: Not everyone has the latest console or high-end computer, but most people will have a mobile device. This means that nothing is stopping you from playing together with your friends and having a fantastic time. There are so many great co-op games out there for you to enjoy. You might be working as a team, collaborating to best your enemy one moment, or just relaxing with a quiet board game the next. This list has you covered no matter what sort of multiplayer mobile experience you are after. Additional co-op mobile games have been added to this list that you have to check out.
18

Goose Goose Duck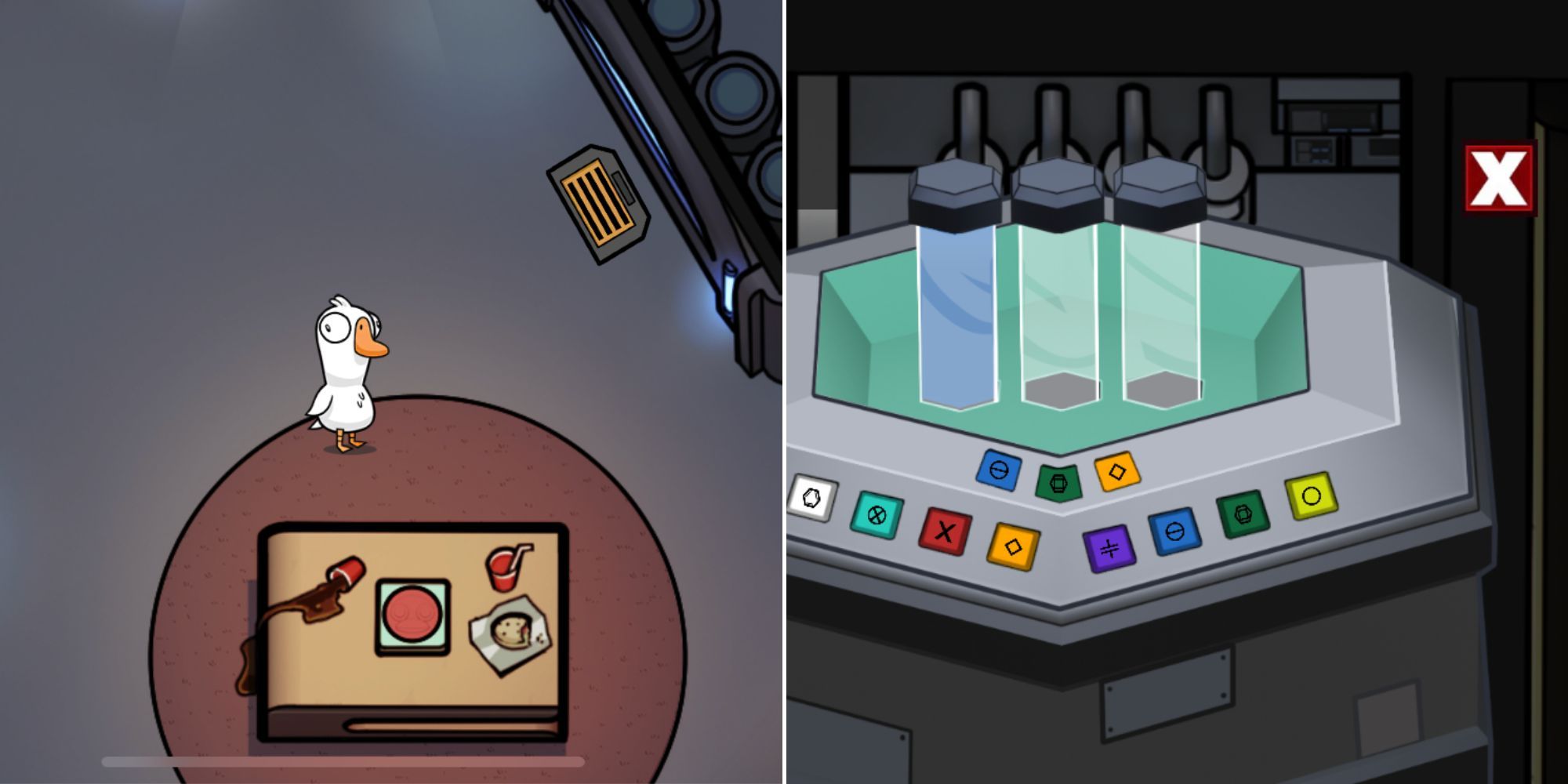 If you and your friends want a new deception game to enjoy on your phones, be sure to check out Goose Goose Duck. You'll primarily work as a team, completing your duties around various locations. But, a few of you will be traitorous ducks, sneaking around and murdering the others.
The game is full of roles that mix up the gameplay to keep it fresh and exciting. Whether you're a goose or a duck, you're in for a fun game, especially with a large group of friends. Be ready for plenty of deception and hilarious discussions on who to banish each round.
17

Let's Play Oink Games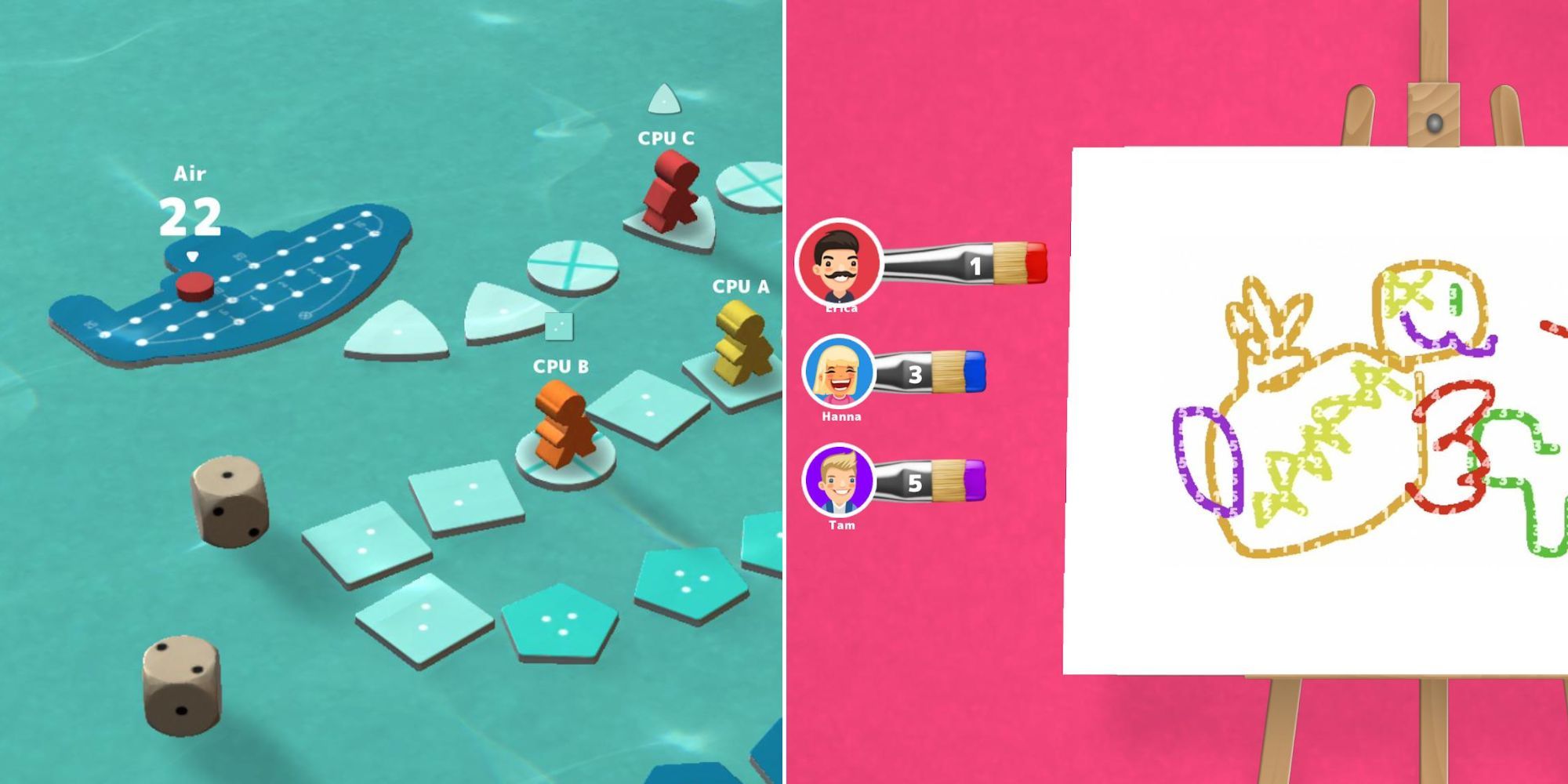 Let's Play Oink Games is full of fun mobile board games you can enjoy with a few friends. The free game included is Deep Sea Adventure. It is a push-your-luck game where you attempt to dive down as far as possible to earn more treasure. But at the risk of not returning to the submarine before you run out of oxygen. It's a silly, lighthearted game to play together.
You can also purchase other board games within the app, such as Fake Artist Goes To New York. This drawing game has everyone adding to one canvas to draw a prompt. But, one of you has no idea what the prompt is and must fake their contribution to the drawing without causing suspicion. Everyone will have a great time no matter what game you play in this app.
16

Kingdom: Two Crowns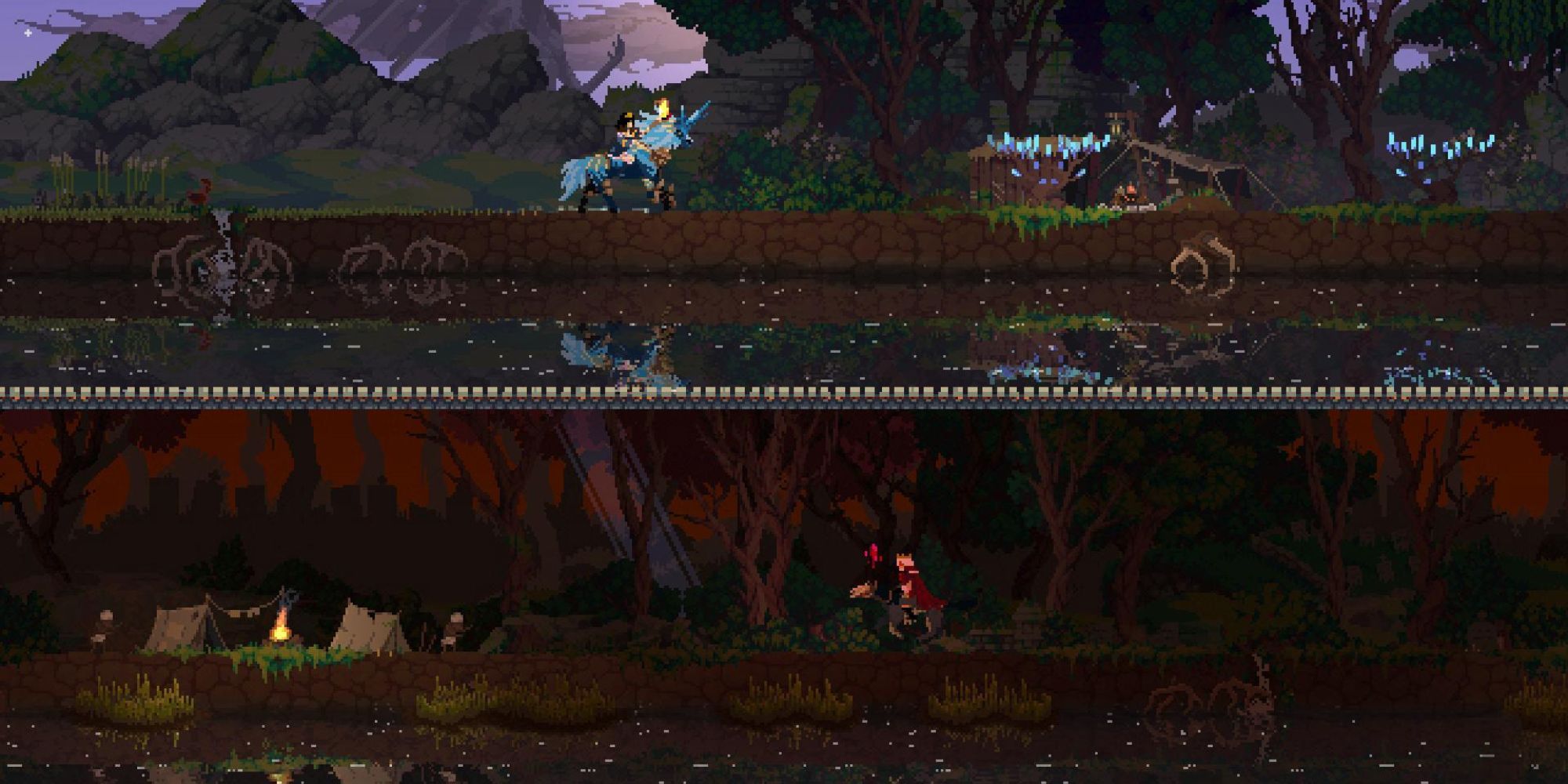 Kingdom: Two Crowns is about restoring a fallen kingdom to a thriving realm again. It is a side-scrolling game where you must build up your defenses to hold back wave upon wave of greedy monsters attacking each night. It can be a tough challenge at times, but so satisfying when you manage to keep your kingdom secure.
You don't have to defend your kingdom alone, even on mobile devices. This game has local multiplayer with a top-down split screen. You need to connect two wireless controllers to your phone, and then you can work together to defend the kingdom. With how big the land is, it is beneficial to scout both sides simultaneously.
15

Northgard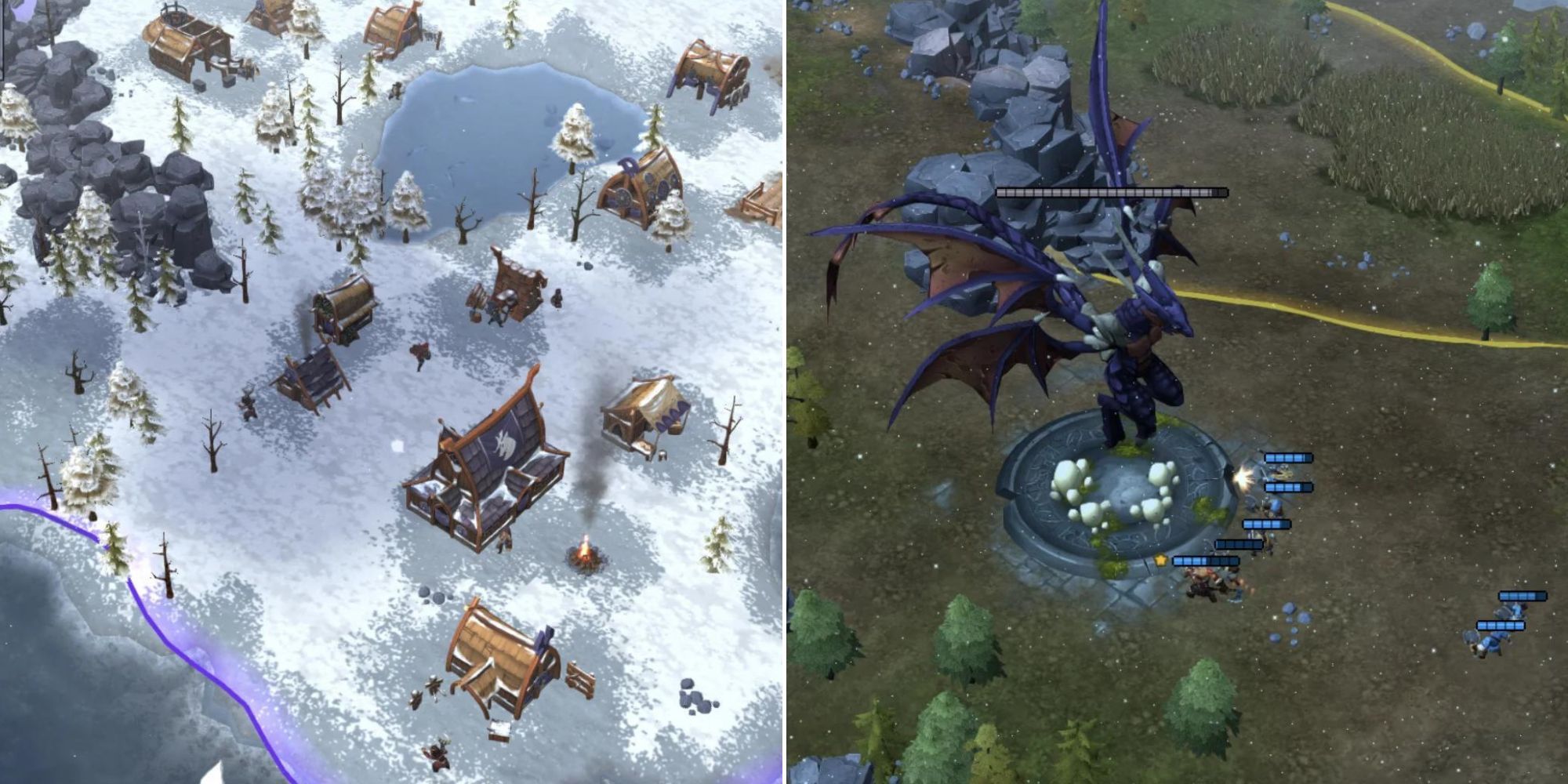 Northgard has you taking on the role of mighty Viking clans, all eager to rule the realm. This tense strategy game has many different clans to pick from, each with its own skill sets. Because of this, there is a lot of variety in how to play Northgard. You can focus on trade, combat, or perhaps discovering mysterious lore. The more you play, the more you will hone your strategy.
With your friends, you can team up against a common enemy or have a free for all war against everyone. You can send each other supplies to help survive the brutal winter months together as teammates. Northgard is a fantastic game that will have you eager for another battle.
14

Crossy Road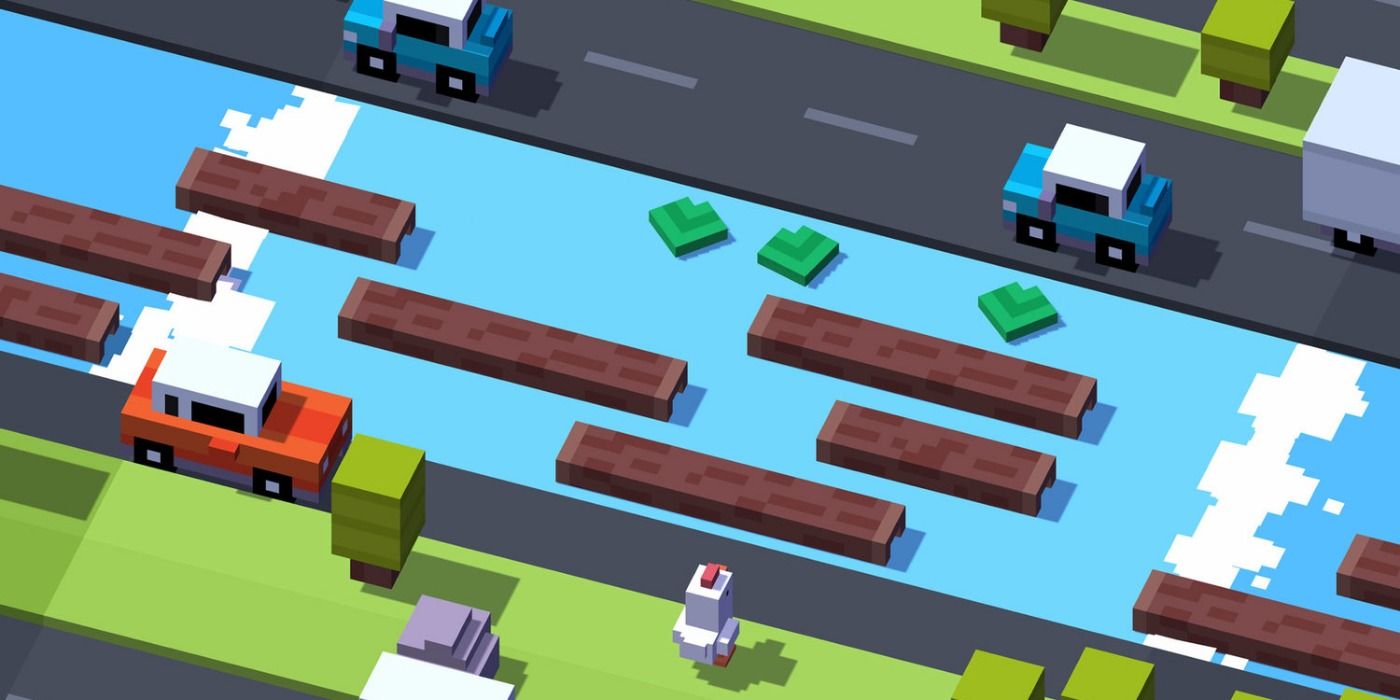 Some of the best co-op games on mobile feature a vibrant, cartoony, and lighthearted aesthetic. One of the very best games to add to your co-op mobile game library is the long-running game, Crossy Road. Crossy Road is essentially a modernized version of the classic arcade game Frogger.
You and your co-op partner can take to the streets, rivers, and mountains of various locales with your favorite character in tow. Your ultimate goal is to navigate an endless barrage of obstacles and traps, while, as the name implies, making it across the road. The co-op here is easy to play and makes for some frantic fun.
13

Dragalia Lost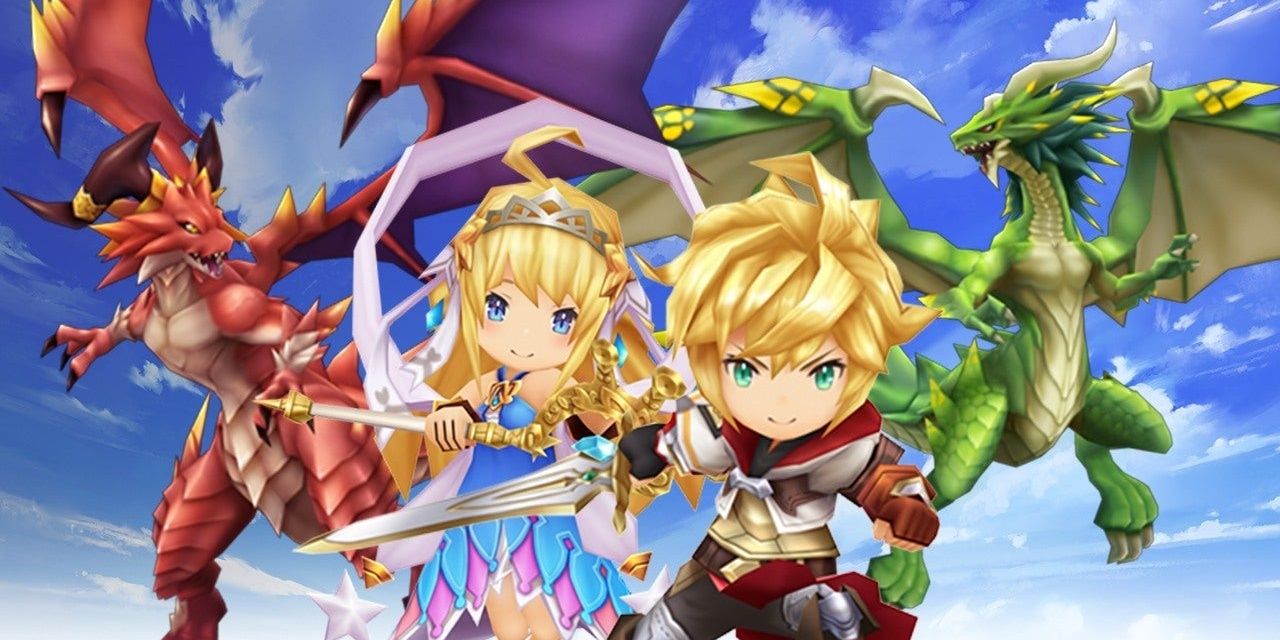 Dragalia Lost is a massive action RPG where humans and dragons co-exist. This game is actually brought to life by Nintendo and you can feel that Nintendo charm and polish all through your journey. In terms of co-op play, you and up to three friends can complete raids to take down harrowing bosses while collecting some top-tier loot.
Dragalia Lost is easily a game to sink dozens of hours in with its vast and diverse gameplay mechanics and quirky characters. While you can play the game solo, the co-op play is really what makes this game special. Getting to go on an epic adventure with your friends and dragons makes for one heck of a good time.
12

Scrabble Go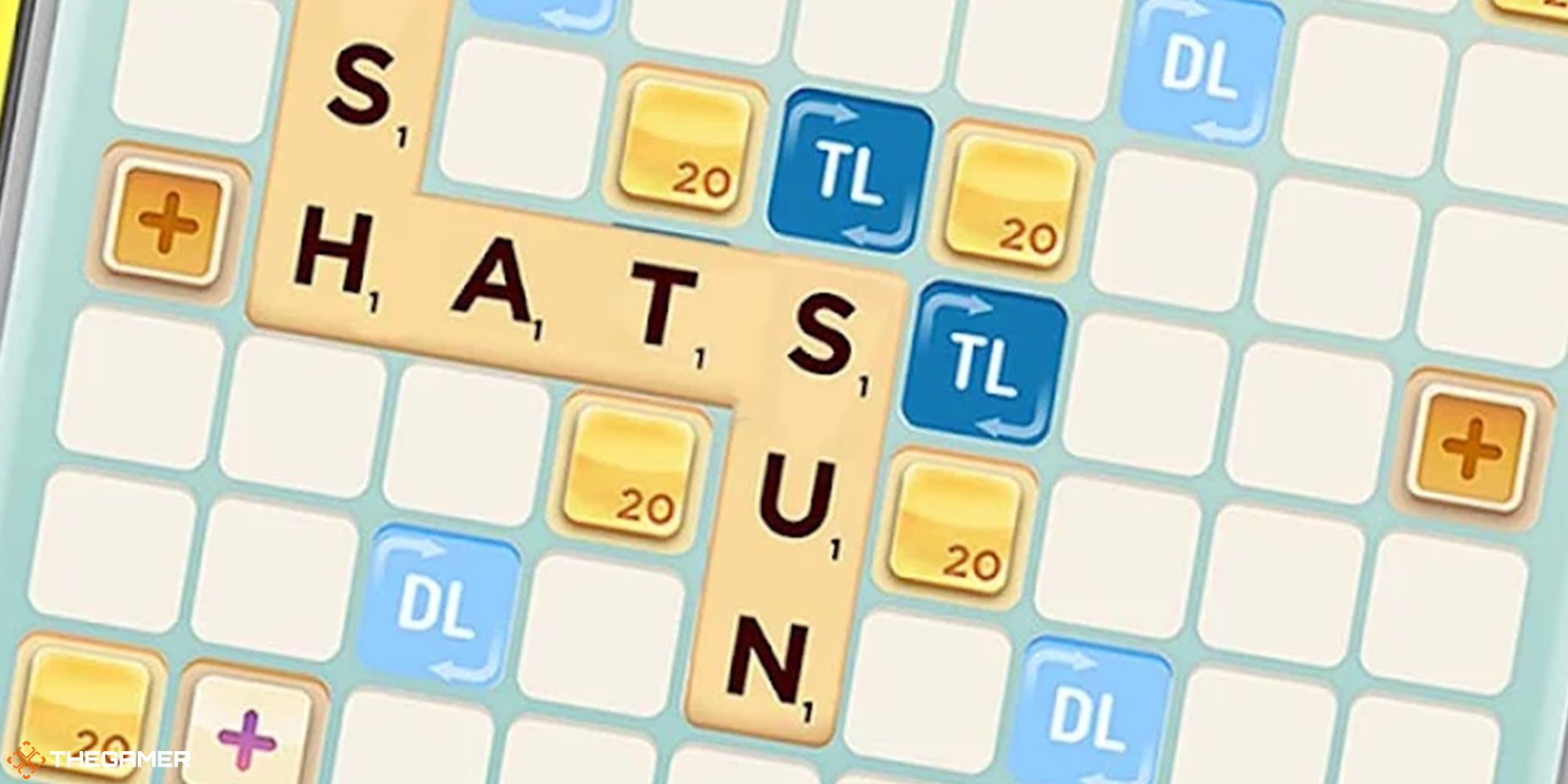 The great thing about playing Scrabble with your friends online is that you don't need to sit down and dedicate an hour to each game like you do in person. With apps like Scrabble Go, you can each take as much time as you need for your turn and play whenever you have time! This naturally makes for more interesting games.
There are lots of apps that provide a Scrabble-esque experience, so feel free to test those out, but Scrabble Go is the basic, branded choice. Words With Friends is a popular alternative.
11

Sky: Children of Light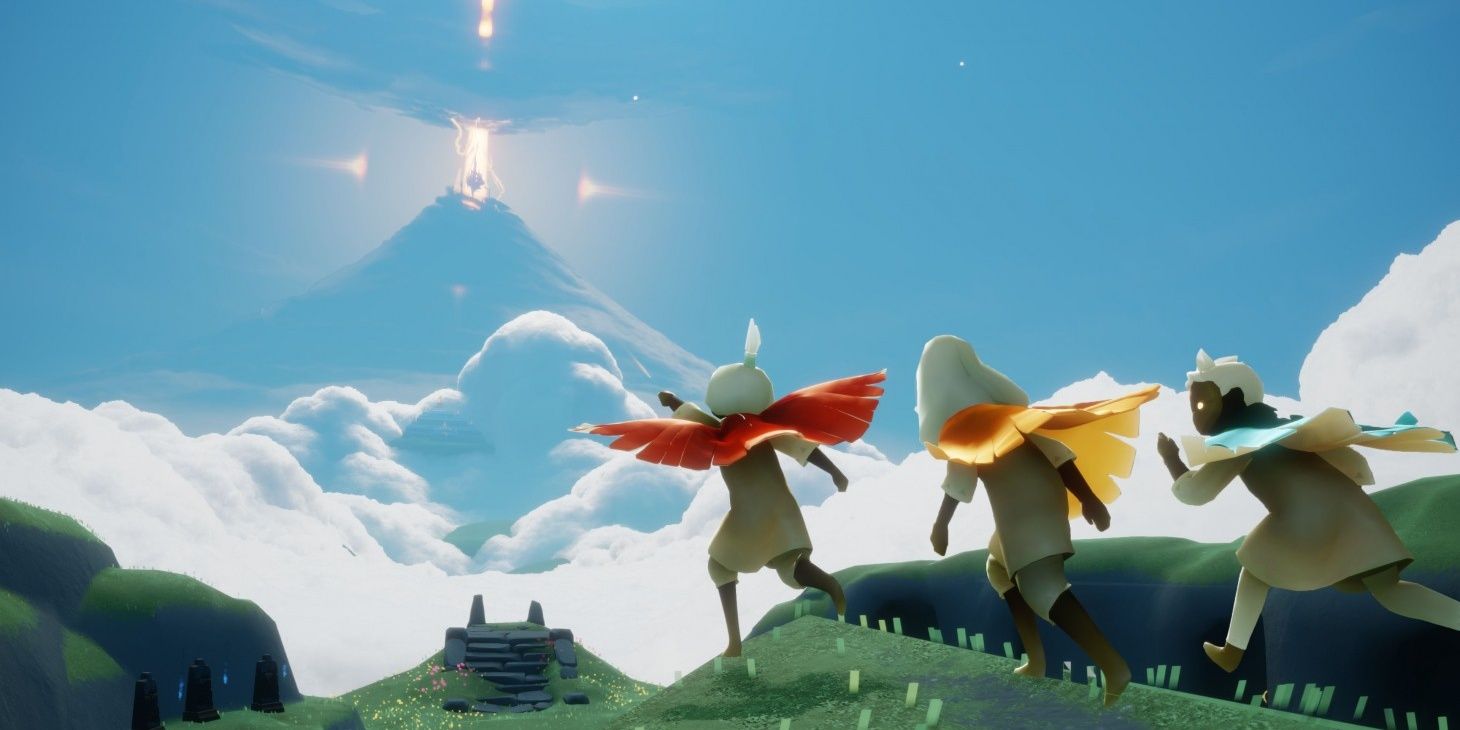 If Sky: Children of Light looks familiar to you stylistically, there's a good chance it's because it is familiar. Made by the developers at ThatGameCompany, their newest title boasts the same visual spectacle that defined their previous entries, such as Flower and Journey. Sky: Children of Light stands out not only as an enjoyable, visually alluring mobile game, but one that you can play with a friend, as well.
Similar to Journey, Sky: Children of Light's multiplayer is based on progressing through the world together without verbal communication — but ThatGameCompany's most recent game expands on its multiplayer options by introducing multiplayer-only sections of the game.
10

Among Us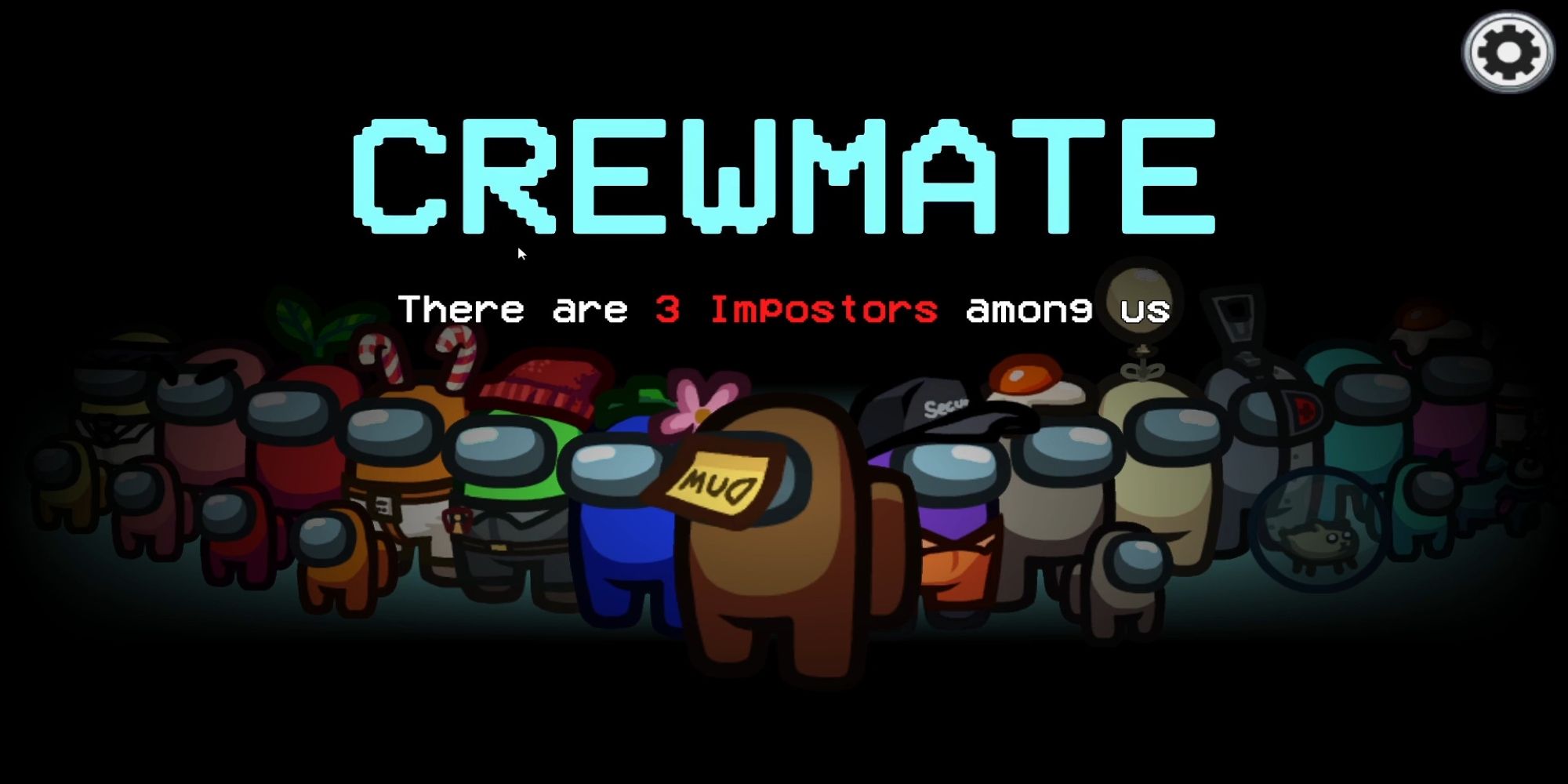 If you've been paying any attention to the video game industry over the past few years, or if you've just been paying attention to social media, (or even if you've simply abstained from living under a rock), you've probably heard of Among Us. The game has been the talk of Twitch since early 2020 and still remains relevant both on PC and on mobile devices.
The premise is that you are all astronauts, but one of them is killing off the others. The innocent crewmates need to figure out who the murderer is before it's too late.
You'll be happy to know that Among Us on mobile is a free download, making it an accessible and culturally relevant multiplayer experience for you and a friend. Playing online with strangers is an option, but playing together with people you know is what makes Among Us the game that it is.
9

Genshin Impact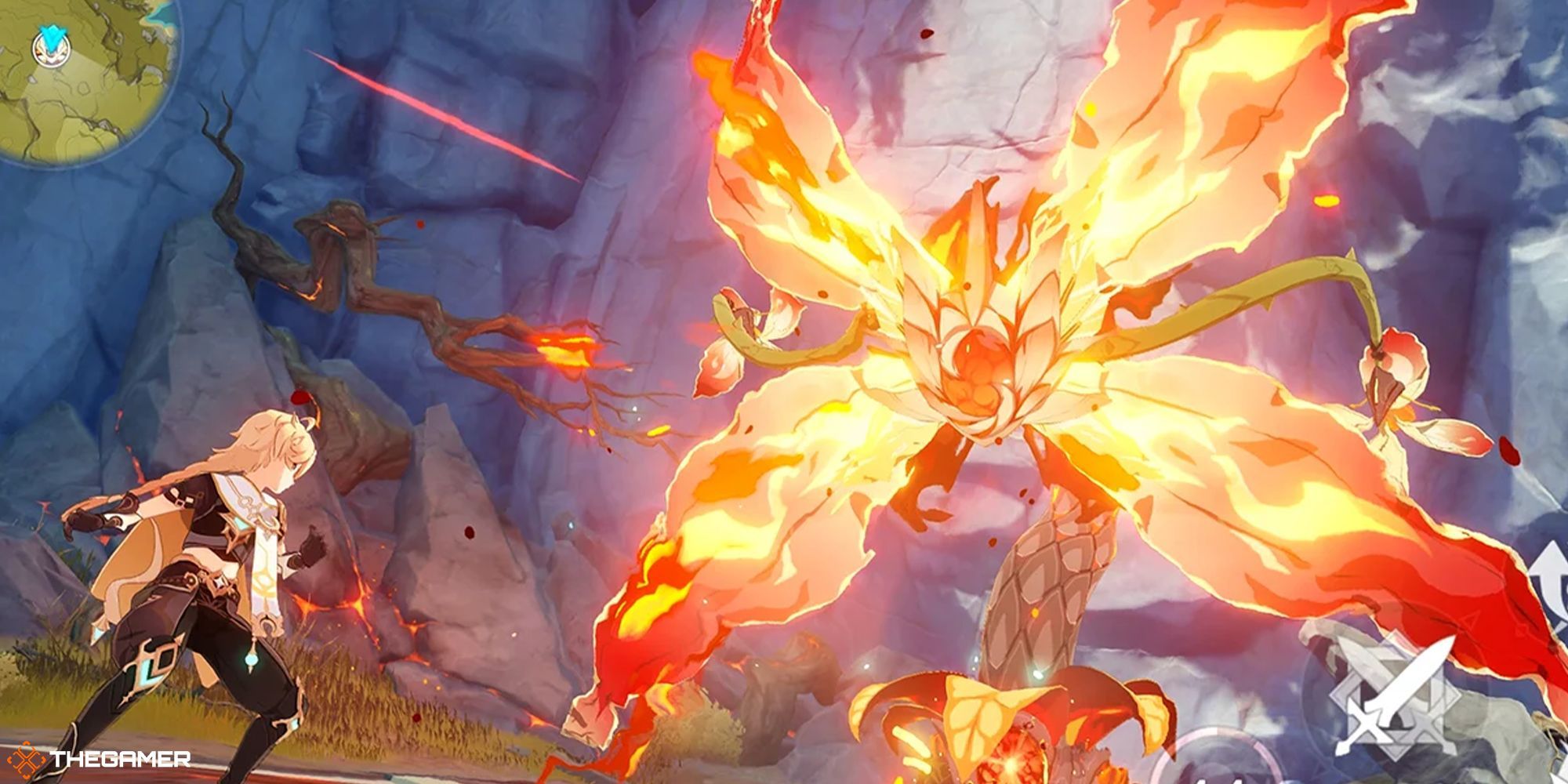 Genshin Impact is a beloved open-world game with an anime art style. To fight and explore the massive environment, you'll need to learn to survive by switching characters and mastering powerful magic.
You can play the Domains – basically, unique battle stages – with all of your best friends. Participating in these can cause you to receive rewards that will make you even more powerful.
8

BombSquad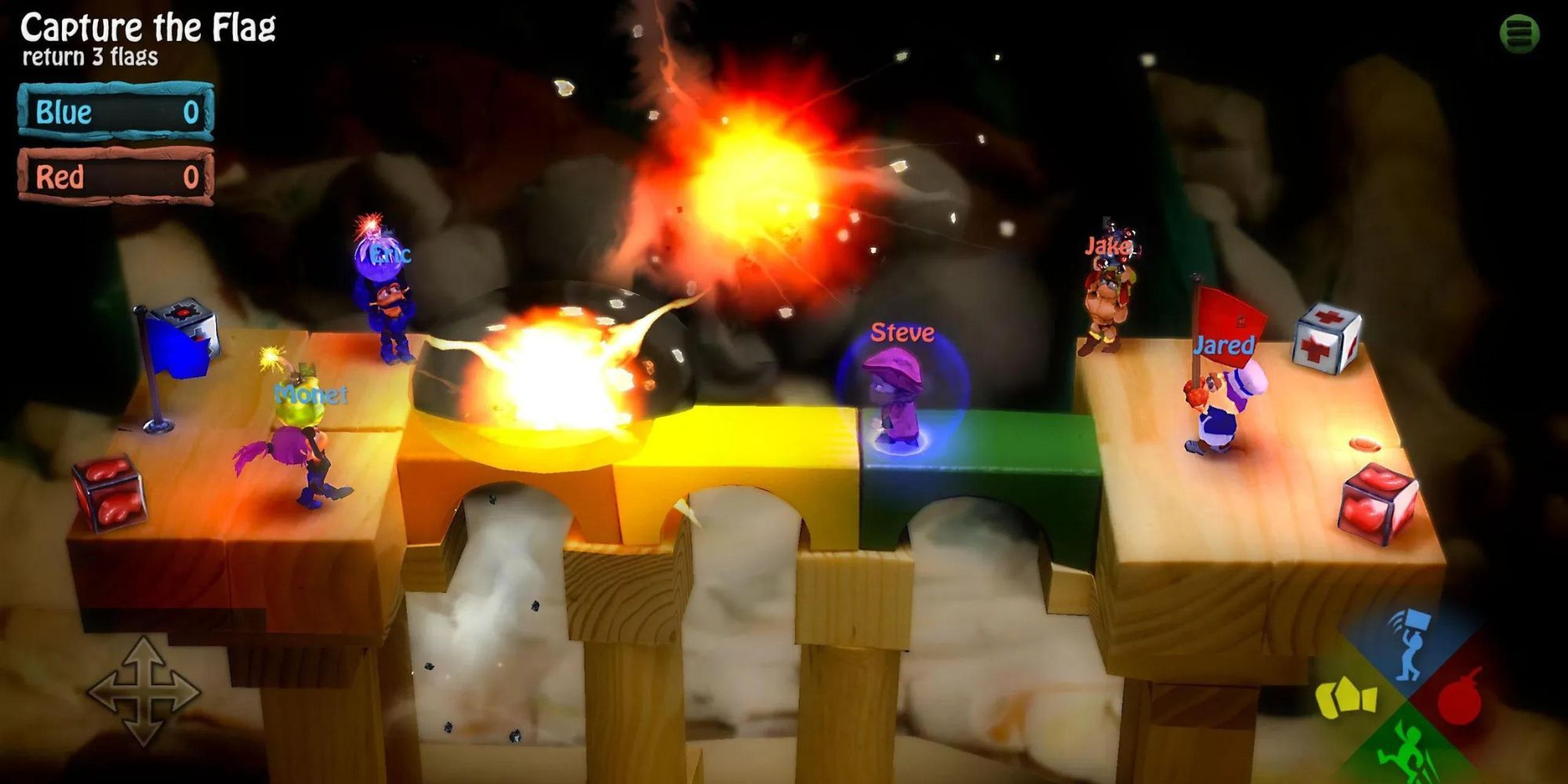 BombSquad combines all the best elements of the traditional party video games you know and love in the convenient package of a mobile app. Sure, single-player gaming is technically an option here, but BombSquad is best enjoyed with a group of friends, rather than an AI.
Up to eight people can take part in a series of minigames, most of which involve using some variety of explosives to blow up your friends, in king-of-the-hill style mini-games. It might be mobile gaming's ultimate multiplayer offering (one with controller and keyboard support, too).
7

Vainglory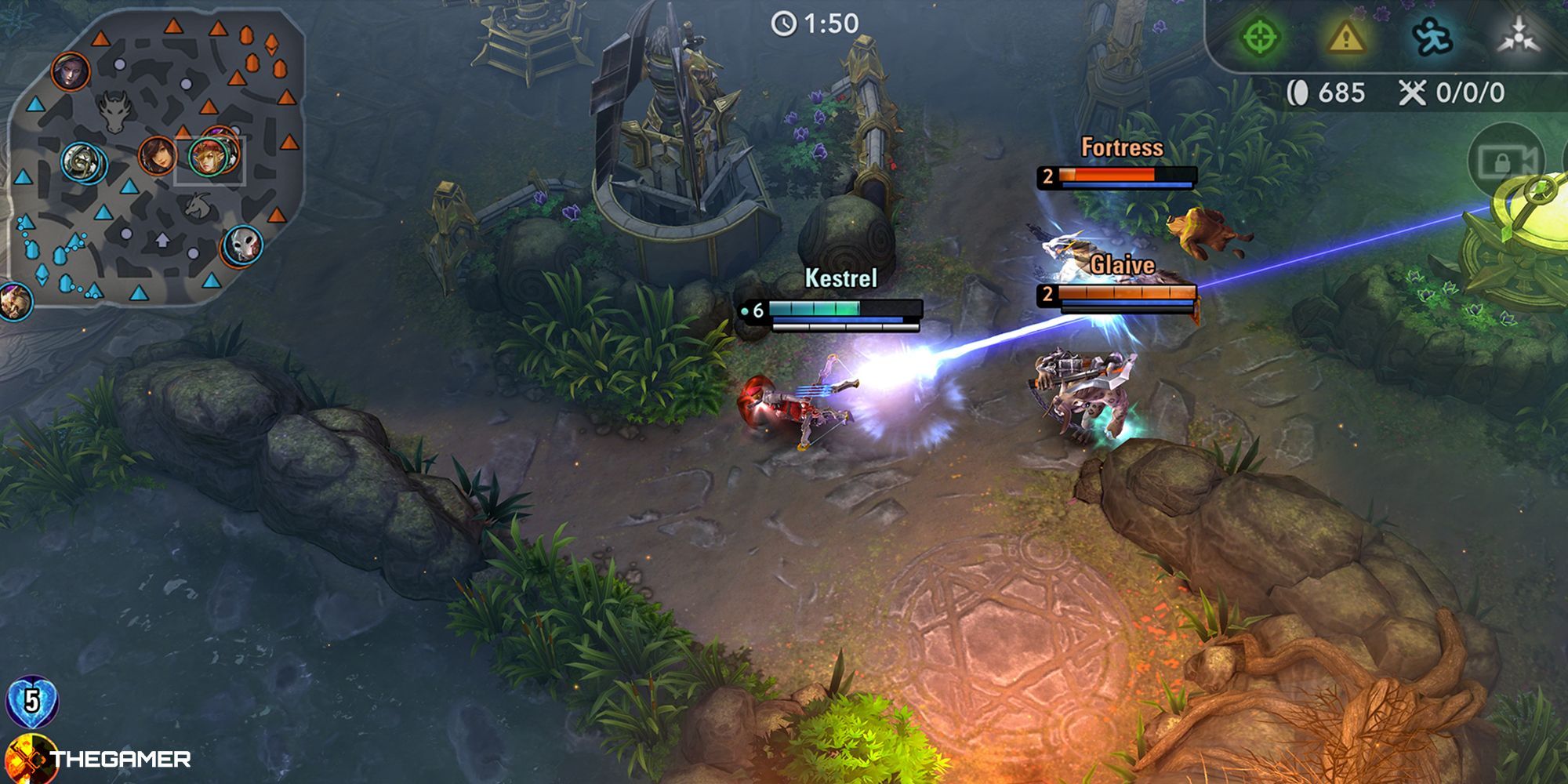 Around the same time that many of today's most popular MOBA's were releasing — titles like DOTA 2, Heroes Of The Storm, Smite, and others — the development team at Super Evil Megacorp (what a name) gave the world another title in the genre, Vainglory. The main catch in this one is that it's specifically a mobile release.
Seven years later, Vainglory still stands out as a fun option within the muddled MOBA landscape — one that can be enjoyed with a friend as a co-op experience, or with a group of strangers online.
6

Fortnite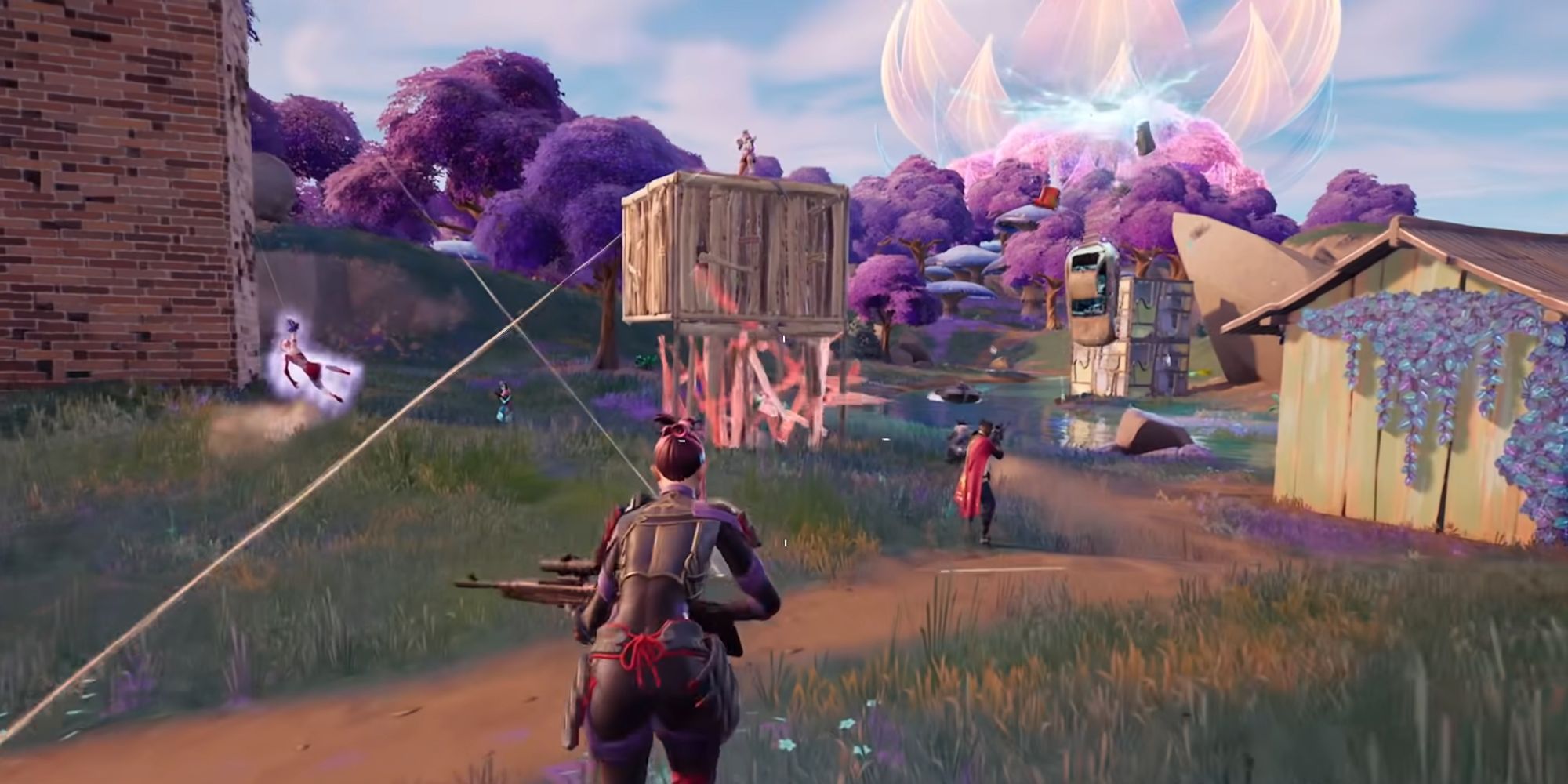 Fortnite manages to stay at the forefront of the video game industry, despite originally releasing over five years ago in 2017. It is among the most popular console and PC games today, and also dominates the mobile scene as well. Similar to those console versions, the mobile edition of Fortnite allows you to link up with a friend, form a squad, and hop into a game together, all from a mobile device.
It remains one of the premiere multiplayer games on the market regardless of device and towers over many of the mobile apps that attempt to introduce similar multiplayer functions. You cannot download Fortnite on the regular app stores. Instead, you must go to the official website. Android devices can download directly from there, while iOS devices must use Cloud Gaming.
5

Mario Kart Tour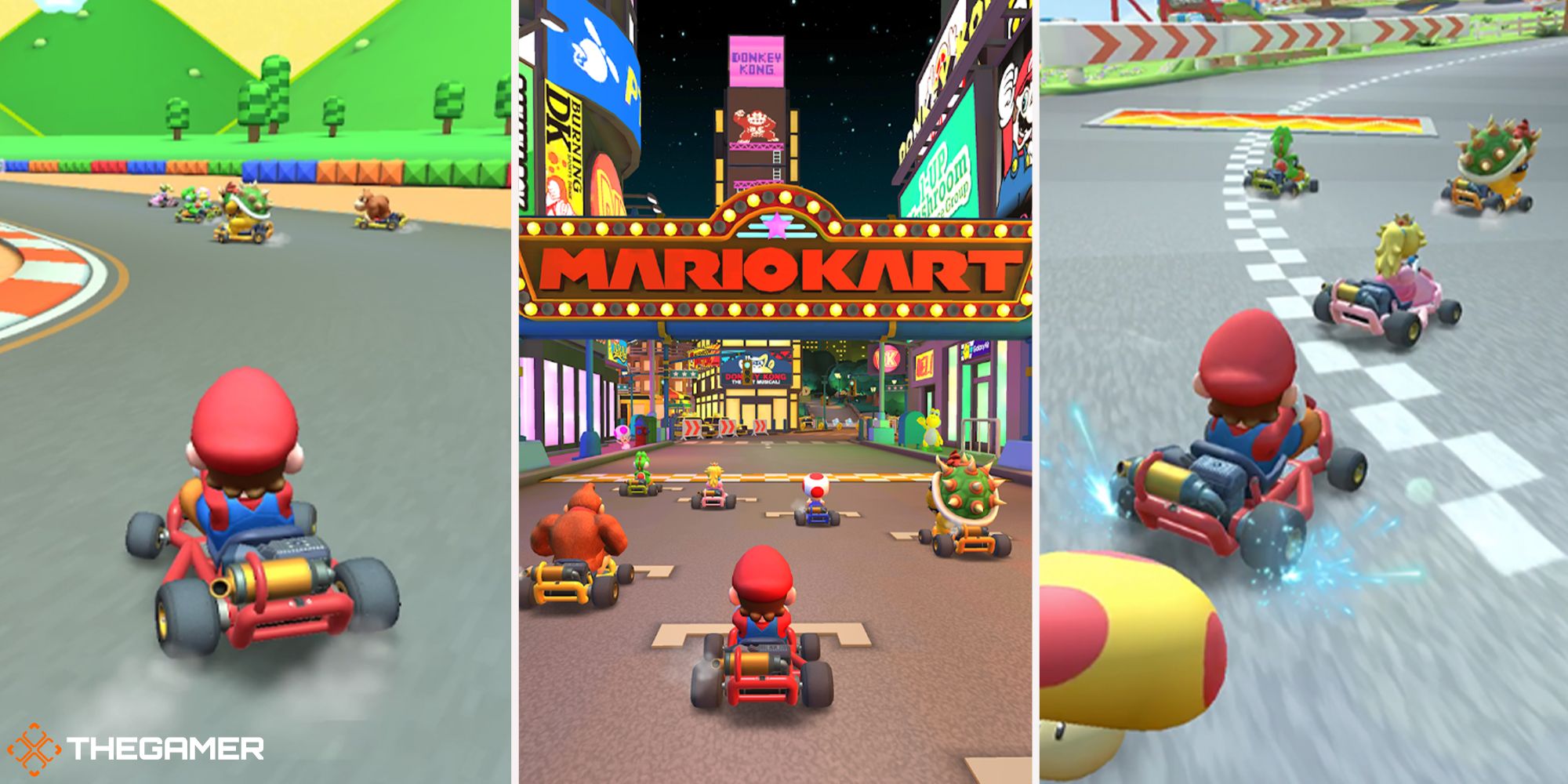 For those who can't get enough of the insufferable frustration caused by the Nintendo versions of the Mario Kart series when played with friends, there's now a mobile version so that the frustration can follow you anywhere!
Anger-inducing blue shells aside, Mario Kart Tour brings the essence of what has made Mario Kart a staple seriesfor so long to the convenience of a mobile device. And while it might not be quite the same game as Mario Kart 8, it's close enough to still be a good time with friends while on the move, away from your Nintendo Switch or Wii U.
4

Chess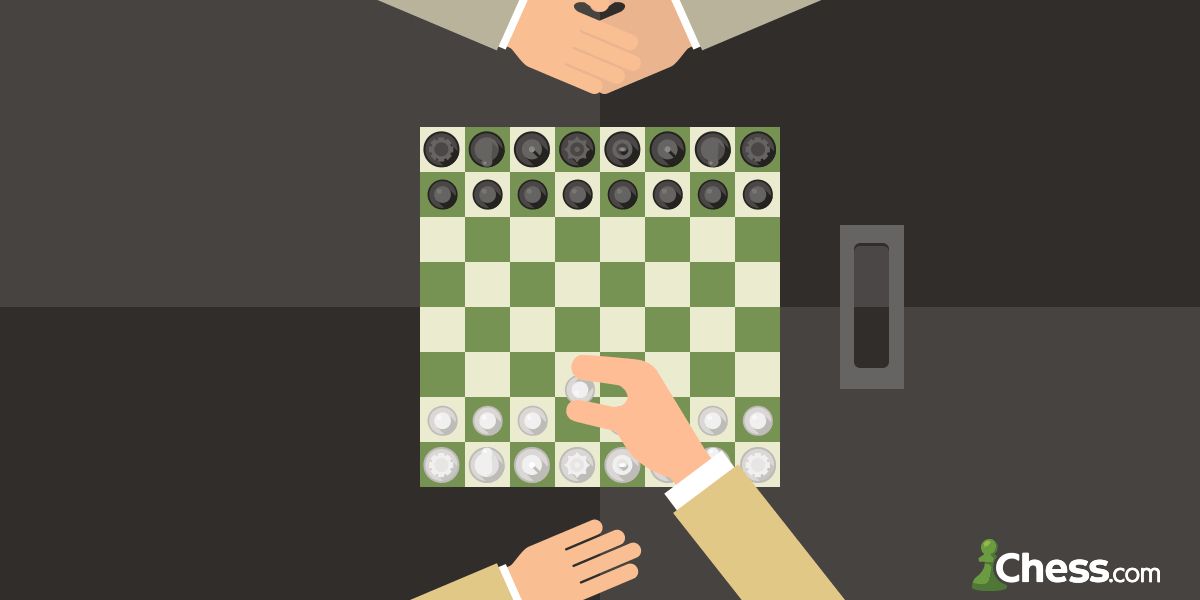 Maybe chess isn't the first game that comes to mind when you think "mobile games to play with a friend." However, the game is available in hundreds of apps on dozens of mobile devices and has been relevant since its invention in the sixth century for a reason. It's fun, accessible, and deceptively addictive.
Not only is it a fun competitive time against a friend, but also one that can be played co-op as well through game modes like Bughouse or unofficial versions like hand and brain, where one player names which piece should be moved and the other decides where to move it.
3

Minecraft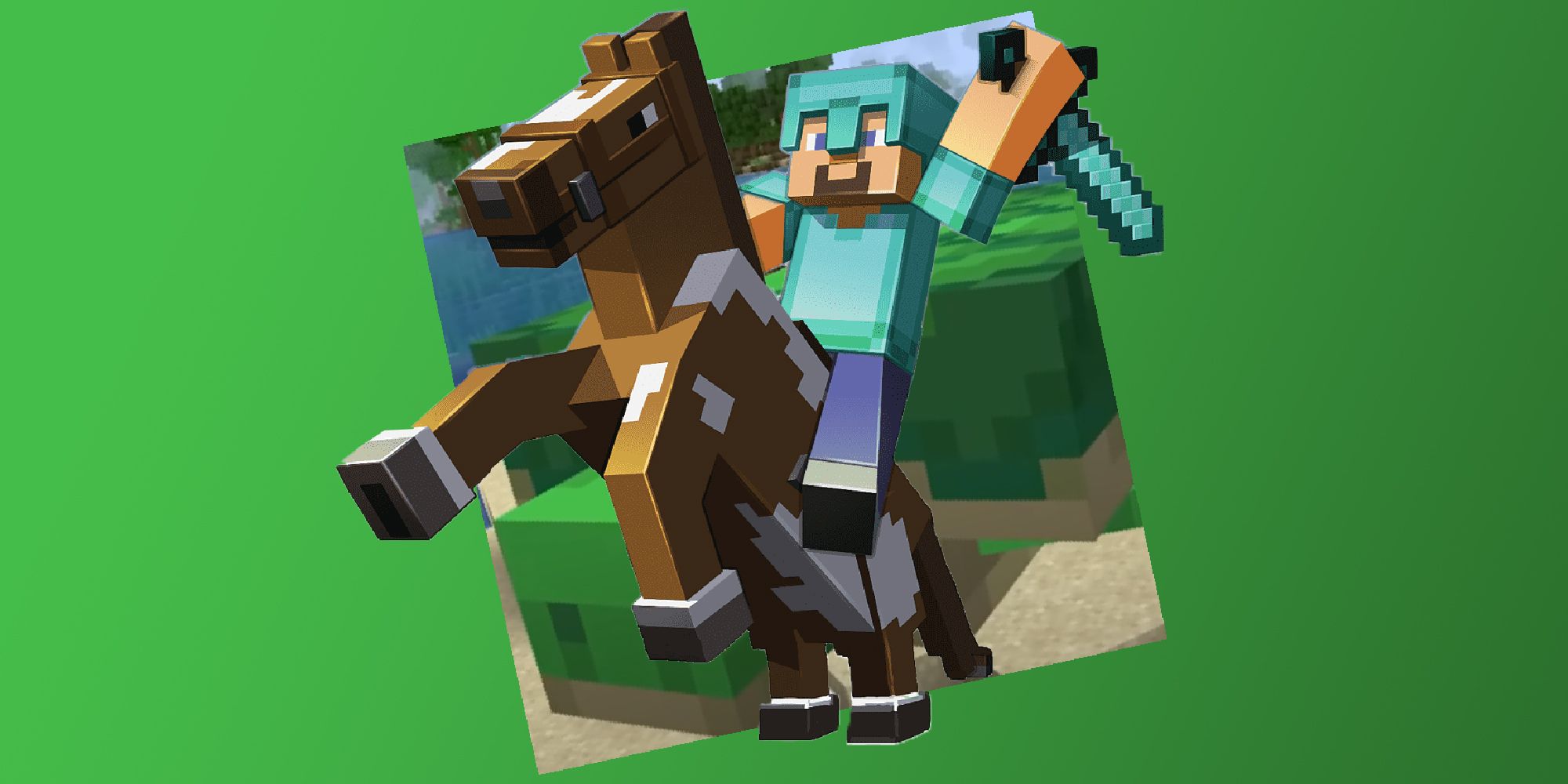 Minecraft, whether you expected it or not, is the ultimate collaborative gaming experience. Sure, it has a wonderful and thriving single-player scene, but jumping into a world with a friend where you rely on each other for survival is the ultimate way to play the game.
Luckily, Minecraft is available on mobile devices, with the ability to start up a new world and bring a friend along for the ride. Granted, the mobile version might be a bit more cumbersome in its control setup than the original PC version, but all the main elements that have made Minecraft one of the most popular games ever still remain.
2

Spaceteam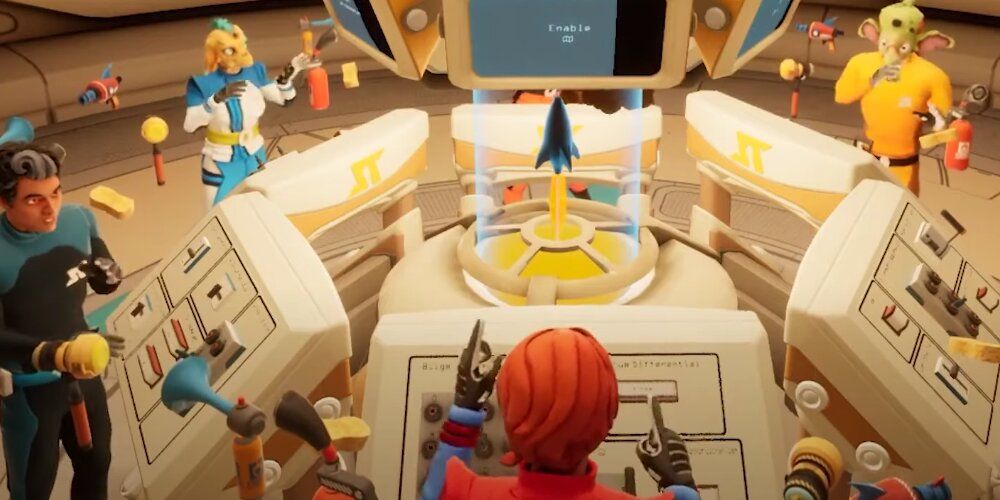 The joy of mobile video games is their convenience. They're available and optimized for devices that you can carry with you anywhere — and yet, so few attempt to take advantage of that portability the way that Spaceteam does.
The free app available on iOS and Android devices is based entirely on the concept of group collaboration and communication. Similar to a game like Don't Talk And Nobody Explodes, the game can essentially be summed up as one where you shout commands to those who you are playing with and hope that they are receptive enough to follow through. It's deceptively simple in theory, but messy and hectic in practice.
1

Pokemon GO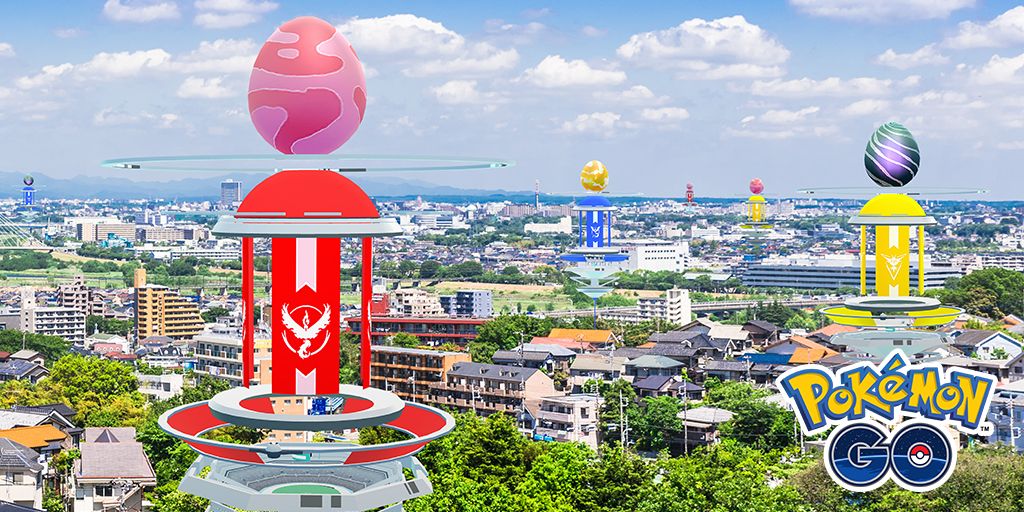 For the hold it had on the lives of seemingly just about anyone with a mobile phone for months following its 2016 release, Pokemon Go still stands strong as the pinnacle of multiplayer mobile games to play with your friends.
Pokemon Go boasts a massive and dedicated player base even all these years later, thanks in part to Niantic's updates and community support of the game. The development team has helped make playing this mobile juggernaut an event — both metaphorically and literally.
Yes, walks around the park with friends were a surprising staple of 2016 life for Pokemon Go enthusiasts, but those same gatherings still take place thanks to monthly Community Days that encourage players to continue logging on to catch rare Pokemon.
Source: Read Full Article