Forza Horizon 5, like each game before it, provides some of the coolest cars around to make sure players can get the most out of the game's open-world environments. From Formula Drift to the most powerful muscle cars and many more, there's something in Forza's car list for everyone.
But if you want something that you can enjoy on the roads as much as you can in a race then you might not want a dedicated race car. After all, this isn't Forza Motorsport. But when it comes to non-race cars the selection can be overwhelming as there are so many available in the game. Fortunately, this list is here to offer you some starting points that you can build your car collection from.
10


2018 Jaguar I-Pace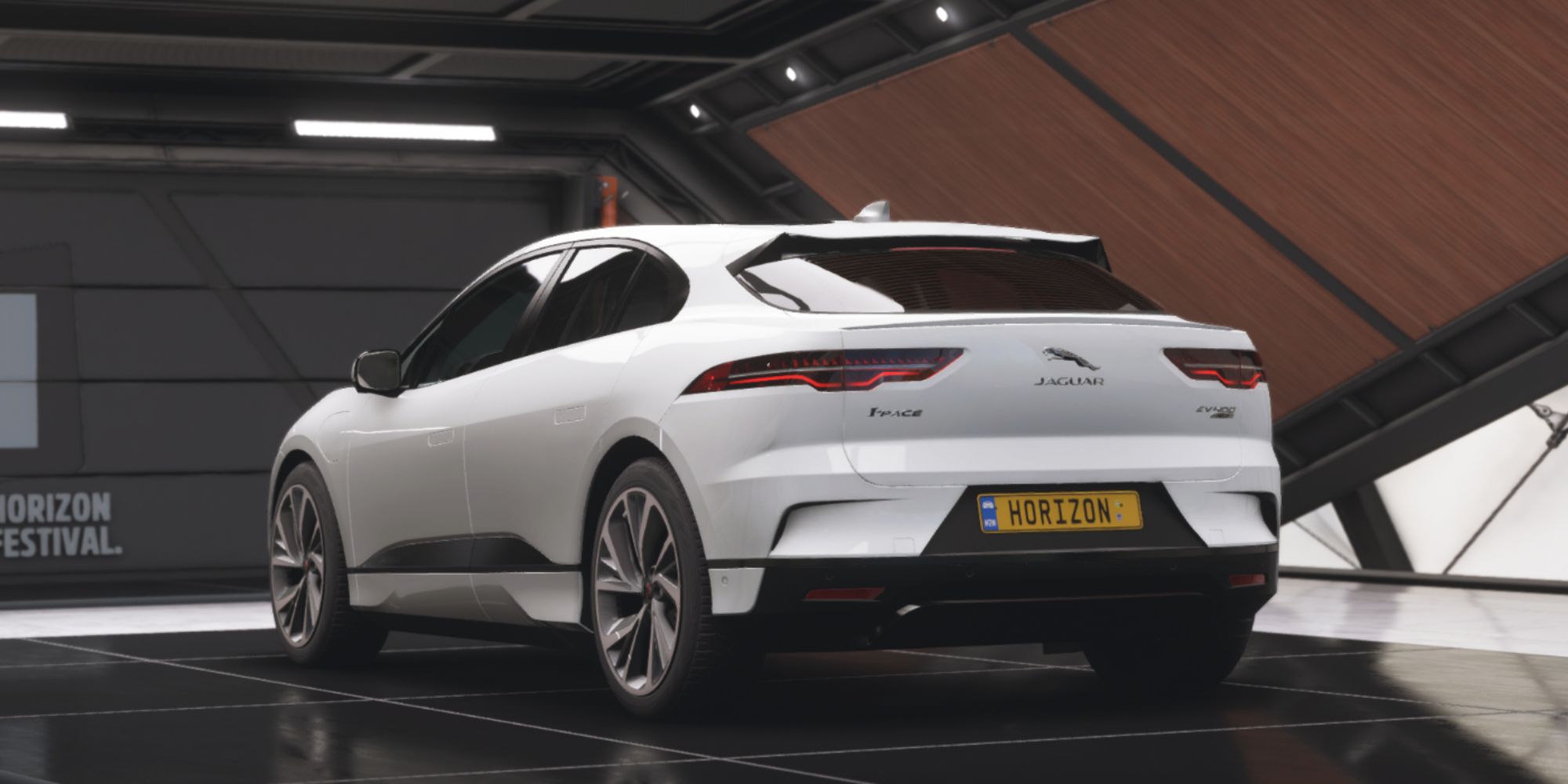 If you're looking for an electric car that can hold its own both on and off-road then the 2018 Jaguar I-Pace is a good place to start. This SUV is powered by a pair of electric motors that put out a combined total of almost 400 horsepower and 500 lb-ft of torque as soon as you press the accelerator pedal.
That means you'll be off the line faster than pretty much anything else you can come across in the game and you've got all the power you need to charge through the rough terrain of the many must-see locations scattered across the Mexican landscape.
9


2014 Volkswagen Golf R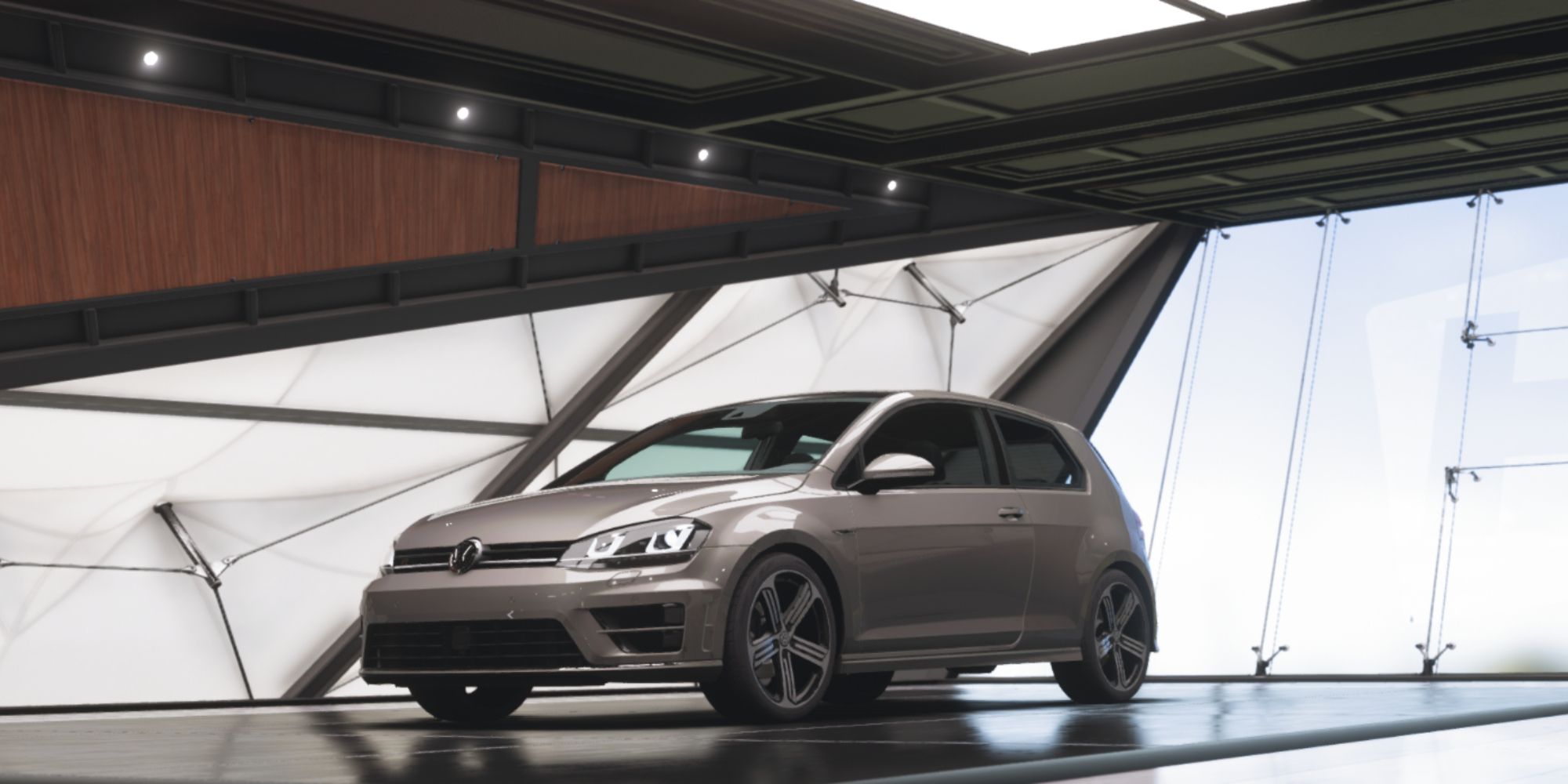 A perfect balance of speed, cornering, and comfort, the 2014 Volkswagen Golf R is the perfect all-rounder. The R is the fastest model of the modern VW Golf, with a turbocharged four-cylinder engine that puts down almost 300 horsepower through an all-wheel-drive system that makes wheelspin irrelevant.
It's an ideal car when you're a Forza Horizon beginner as the all-wheel-drive feature means it's more likely to understeer in corners than oversteer, making it much easier to correct mistakes if you find yourself coming into a corner too fast.
8


1973 Holden HQ Monaro GTS 350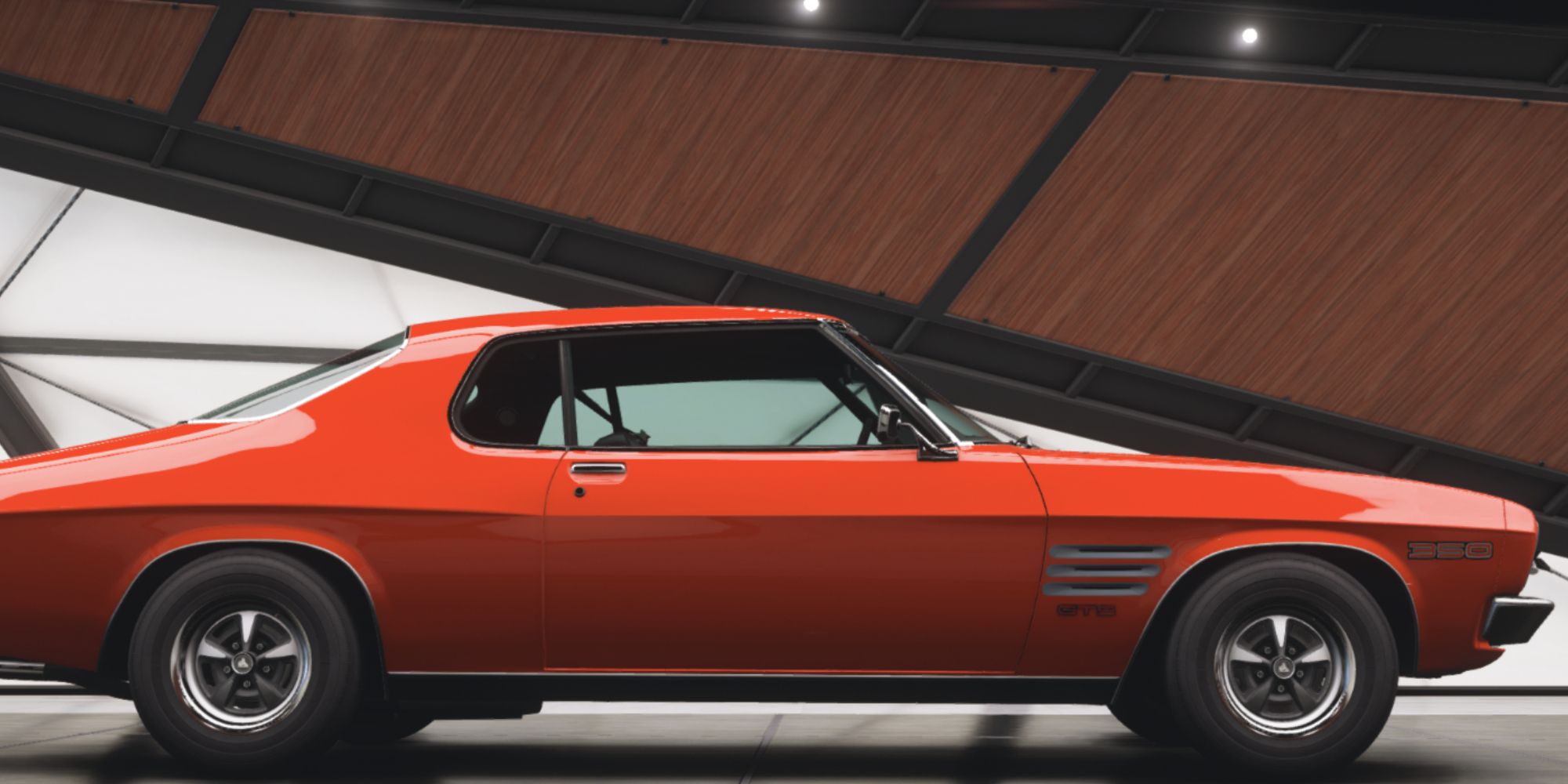 With a 5.7 liter V8 capable of producing more than 270 horsepower and its blocky retro styling, the Holden HQ Monaro is everything you could ever want from a muscle car. So it might surprise you to learn that this isn't an American car, but instead an Australian one. In fact, it is one of the most iconic Australian cars ever made.
While it might lack in power compared to modern-day equivalents, the 1973 HQ Monaro is still an amazing example of what the best muscle cars can be. It has a massive scope to be upgraded and it has a rear-wheel-drive platform that makes it a blast to drive on any road in the game.
7


2018 Honda Civic Type R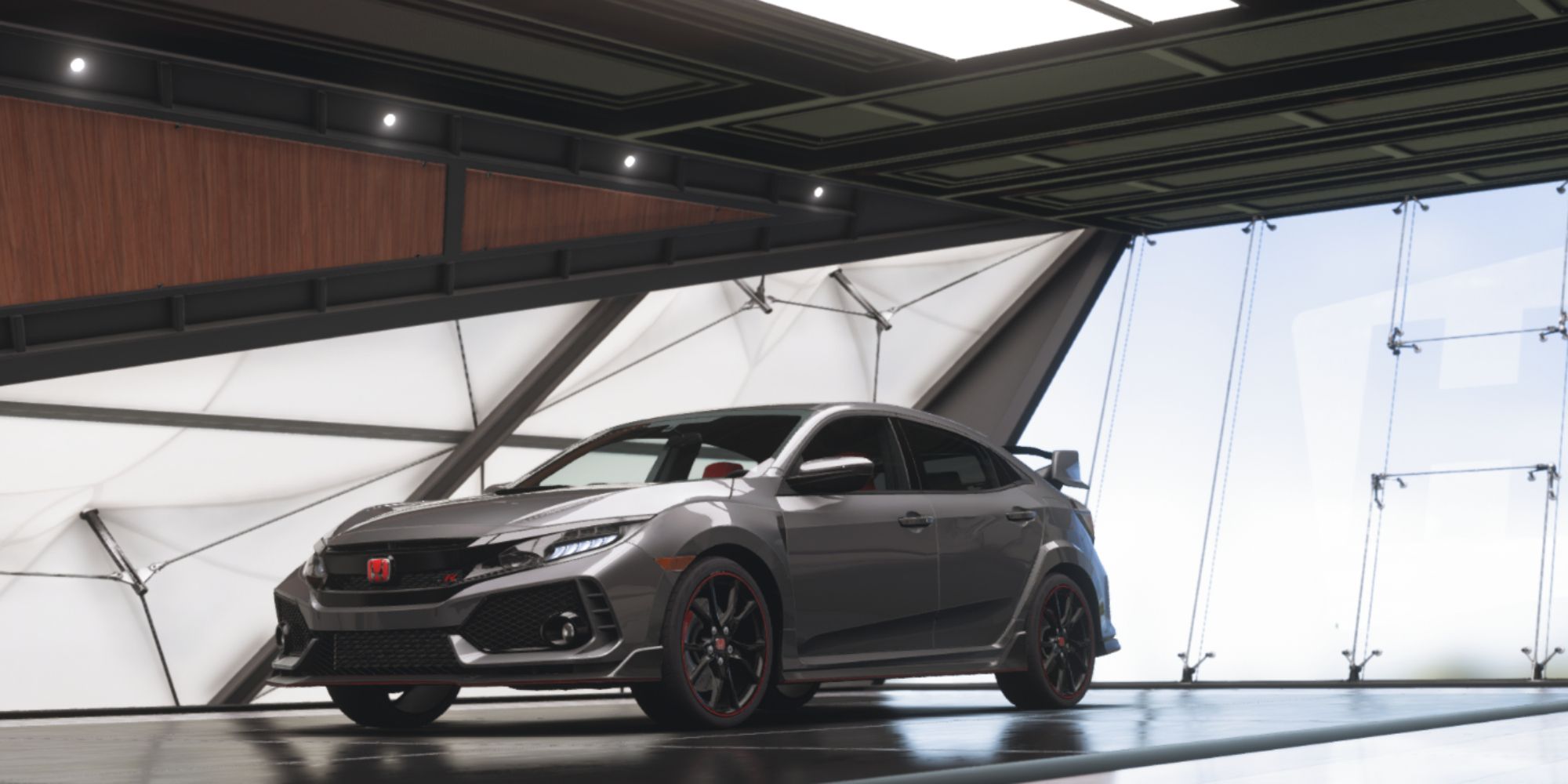 The 2018 Honda Civic wasn't to everyone's tastes when it was first released. Many thought the aggressively styled body kit was too much, some even described it as childish. But if you like the looks of this hot hatchback, then you're in for a treat thanks to its turbocharged engine and the 300 horsepower it produces.
Even better than the horsepower, however, is the handling. Front-wheel drive cars like this sometimes struggle to put the power down, but the careful engineering behind the Civic means you'll be able to keep the car under control even with the most aggressive launches it is capable of.
6


2019 Ferrari 488 Pista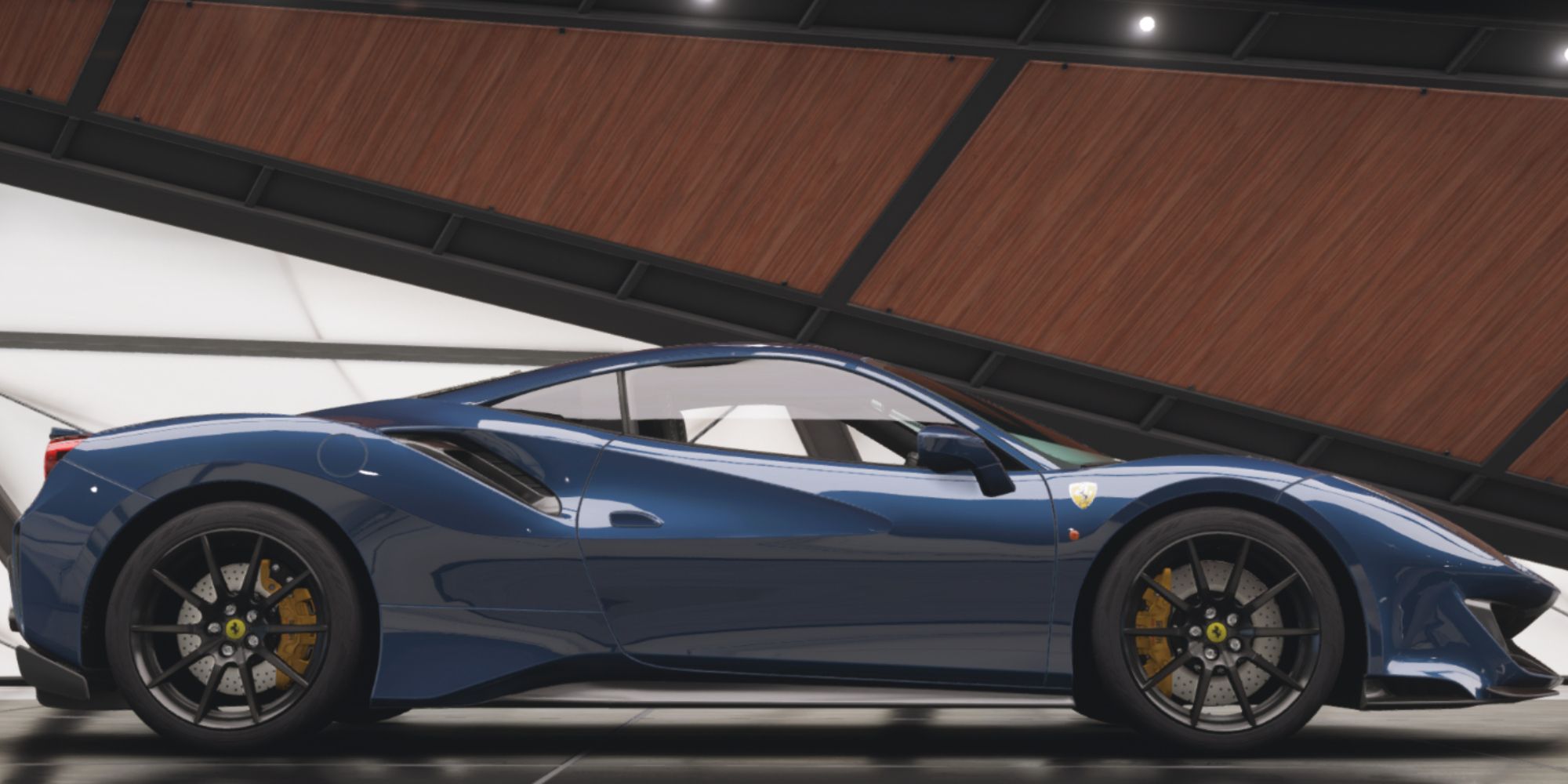 The Ferrari 488 was a lightning-fast car when it was first built, but in 2019, Ferrari decided it needed to be faster and built a performance version known as the 488 Pista. The twin-turbocharged V8 has an output of 711 horsepower, 50 more than the highest spec 488 that came before it.
And on top of that, the 488 Pista features performance upgrades based on the 488 GT3 race car, making it one of the best handling Ferrari's you can drive on the road. It really is as close as you can get to having a race car for the road.
5


1997 Mazda RX-7
The 1997 Mazda RX-7 is a Japanese automotive classic. Featuring the famed rotary engine and the amazing soundtrack it produces, this car manages to create more than 260 horsepower from just a 1.3-liter engine. And with its rear-wheel-drive setup, you'll not only be able to drive fast but also drift as well.
Not to mention the numerous upgrades that are available to this car in Forza Horizon 5, with everything from body kit to turbochargers, you'll be able to turn this beautiful road car into a purpose-built machine for racing, drifting, or simply joyriding through Mexico. It really has the potential to be great at almost anything.
4


2020 Land Rover Defender 110 X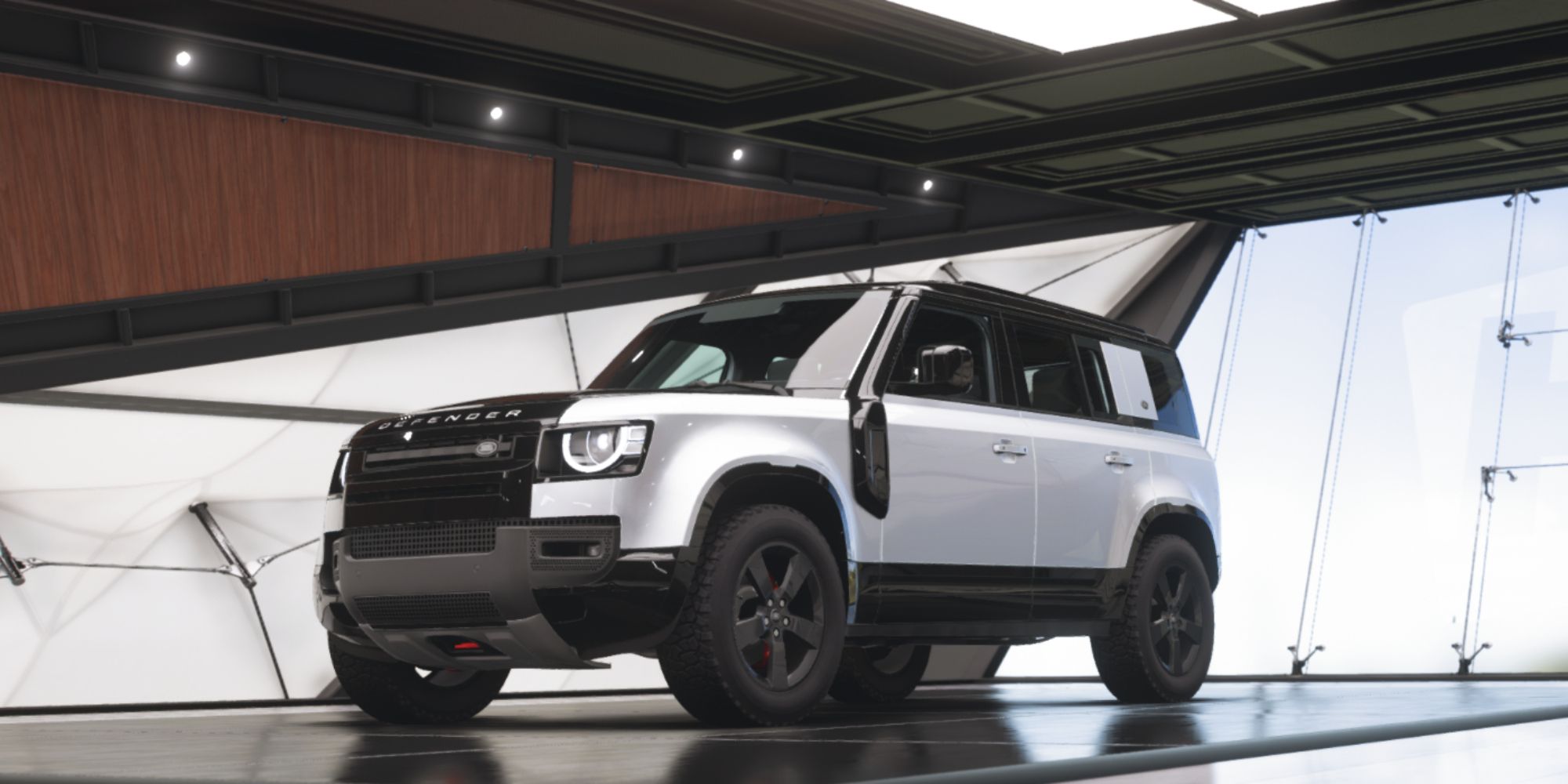 The 2020 Land Rover Defender 110 X is the successor to the widely loved Land Rover Defender that served many farms and off-road events faithfully. And while much of the original Defender's simplicity was lost, the performance that was gained in its place made that simplicity a worthy sacrifice.
With 300 horsepower coming from six cylinders, this offroader has all the power and torque you need to traverse any obstacle that might stand in your way as you explore the landscape of Mexico. And there are plenty of upgrades available if you want an even more powerful Defender to go racing with.
3


2002 Nissan Skyline GT-R V-Spec II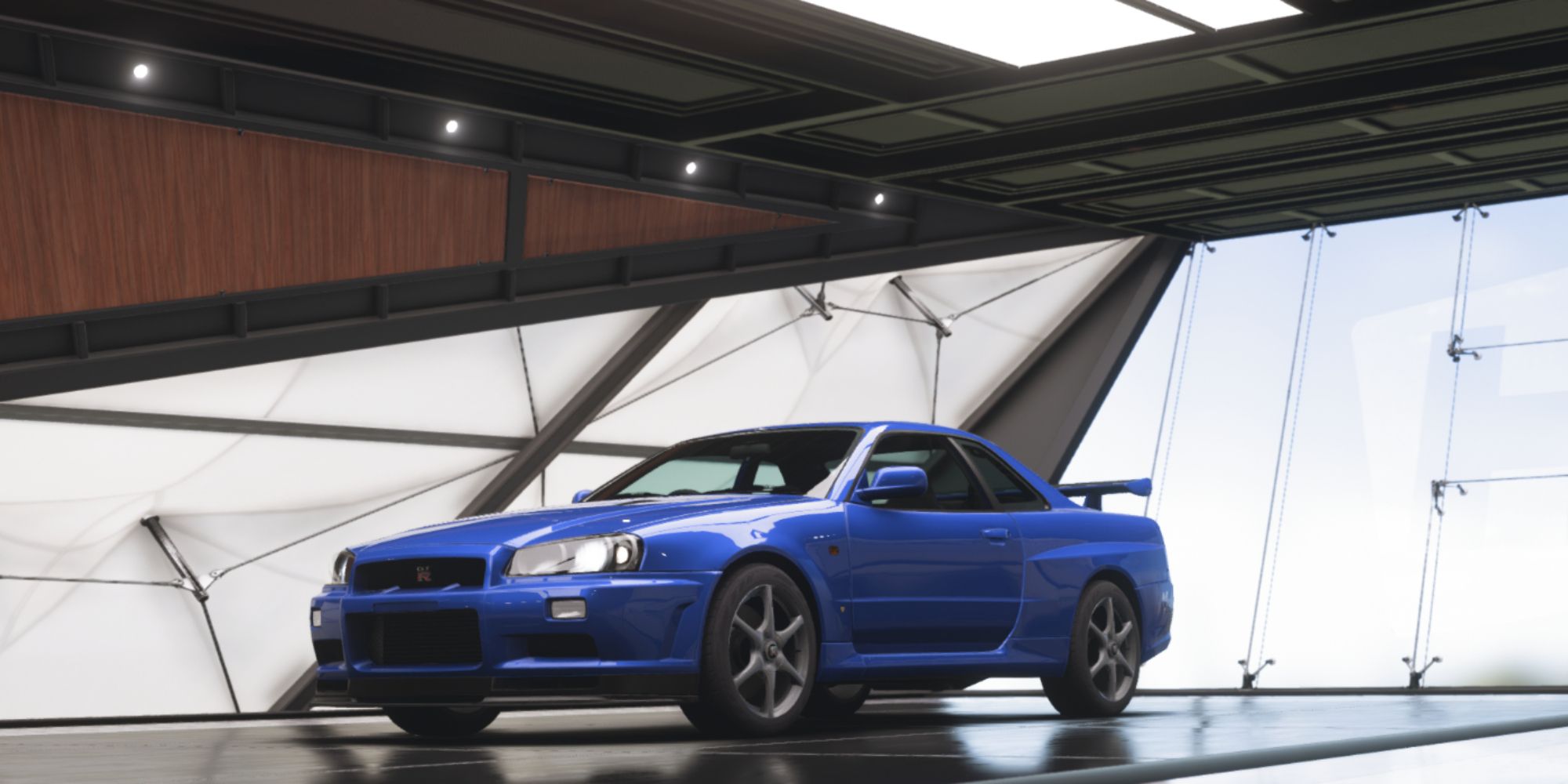 A familiar sight to any automotive fan, the legendary Nissan Skyline GT-R V-Spec II was the last of the great Skyline name before the R35 GT-R abandoned the moniker in favor of simplified branding. But this was a mighty swansong for the Skyline name, with more than 300 horsepower and unbeatable handling.
The V-Spec version of the Skyline was focused on maximum performance, sacrificing comforts in favor of lower weight for improved acceleration. This means that for just 63,000 credits, you can have one of the best performing road cars in Forza Horizon history.
2


2020 Chevrolet Corvette Stingray Coupé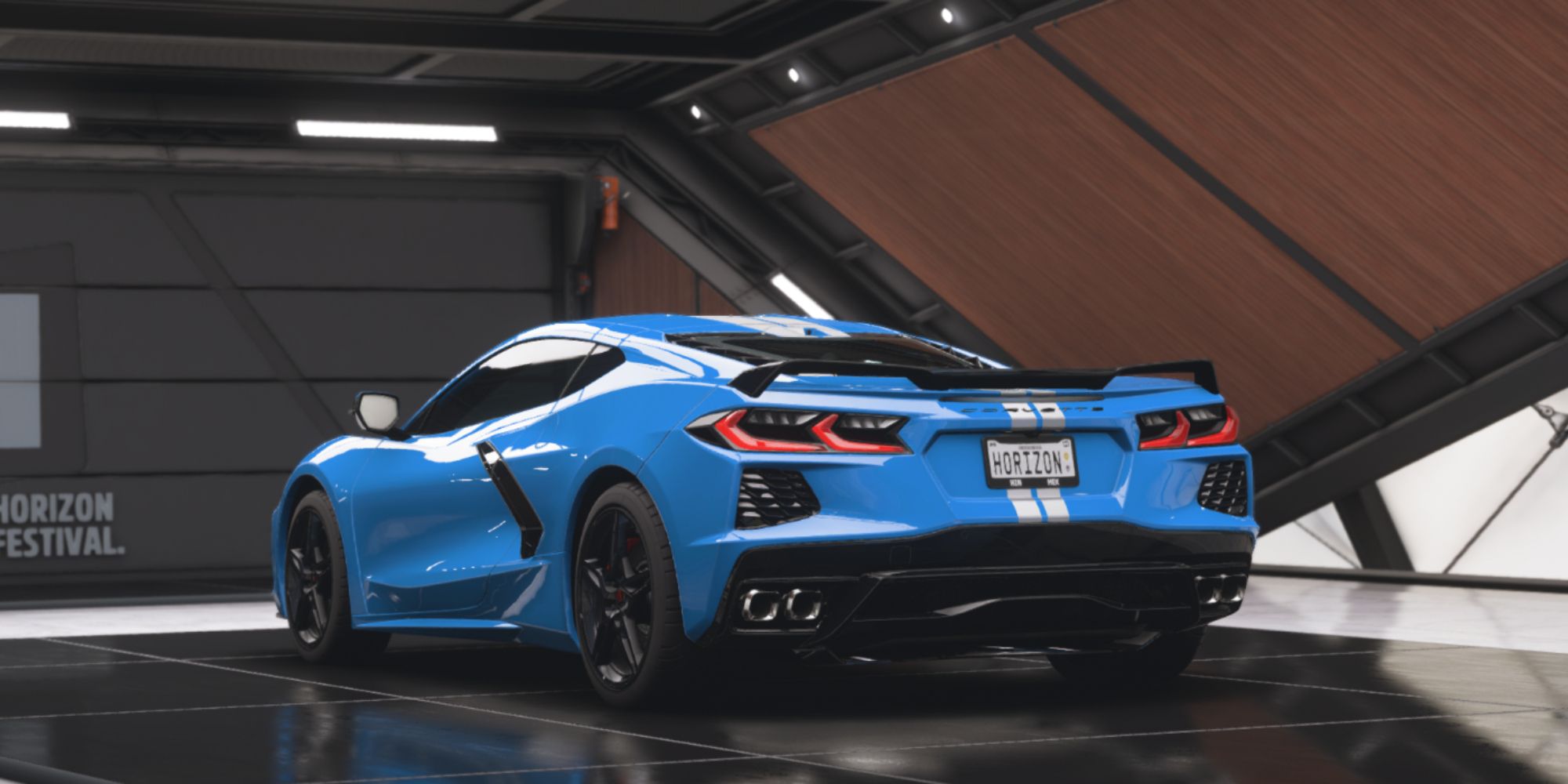 The latest model of the Chevrolet Corvette is the 2020 C8 Stingray, which abandoned the traditional Corvette model of having a front-mounted engine and rear-wheel drive in favor of the sportier mid-engine and rear-wheel drive combination. And that mid-mounted engine isn't small, in fact, it's a 6.2 liter V8.
That V8 means the 2020 Corvette produces just shy of 500 horsepower to keep you accelerating into the distance, leaving your rivals in the dust. Plus the new mid-engine approach means cornering performance has been improved, allowing the Corvette to compete with cars from the likes of Ferrari and Lamborghini.
1


2021 Mercedes-AMG One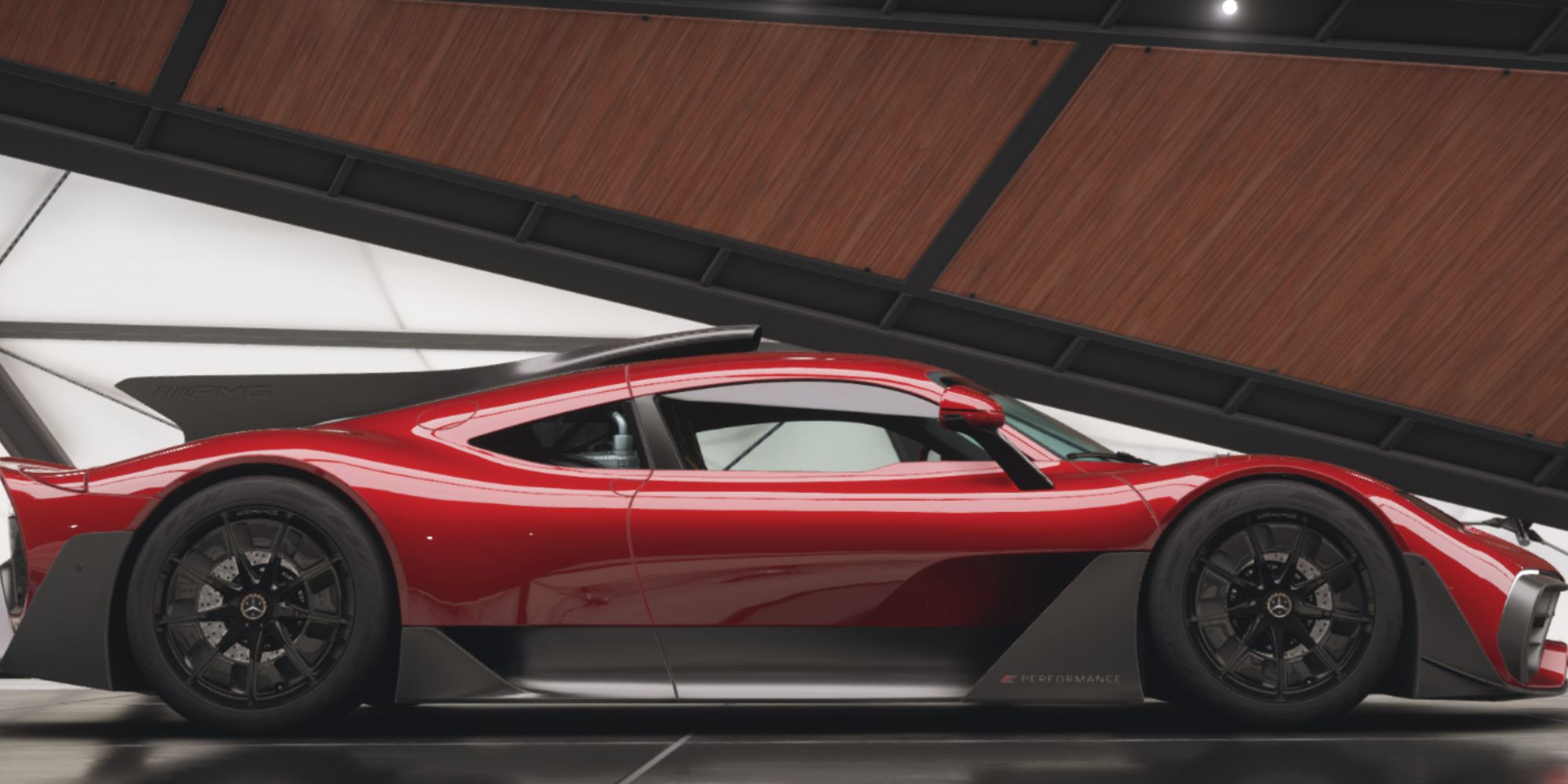 It's hard to believe that the Mercedes-AMG One is considered a road car, but this monster is perfectly road legal. It features a 1.6 liter, turbocharged, electric hybrid powertrain derived straight from the multiple championship-winning powertrains of the Mercedes-AMG F1 team, meaning you quite literally have an F1 car engine in a street-legal car.
Producing close to 900 horsepower and with all the aerodynamic features you could ever need to generate downforce, this is a car capable of outperforming nearly any other car in the game. And with performance like that, it's no wonder that it was chosen to be the car featured on the game's box art.
Source: Read Full Article