The publisher and developer behind hit puzzle games Monster's Expedition and A Good Snowman Is Hard To Build has announced a new grant especially for puzzle game developers: the Draknek New Voices Puzzle Grant.
The grant is intended for underrepresented video games developers who are working on a puzzle game. Grants of $5,000 and $20,000 are on offer, with the scheme's aims to give minority devs a "foothold in the industry".
The program is open to applicants from a wide variety of backgrounds, including people of colour, members of the LGBTQIA+ community, indigenous/First Nations peoples, and other groups (please check their site for more details on eligibility).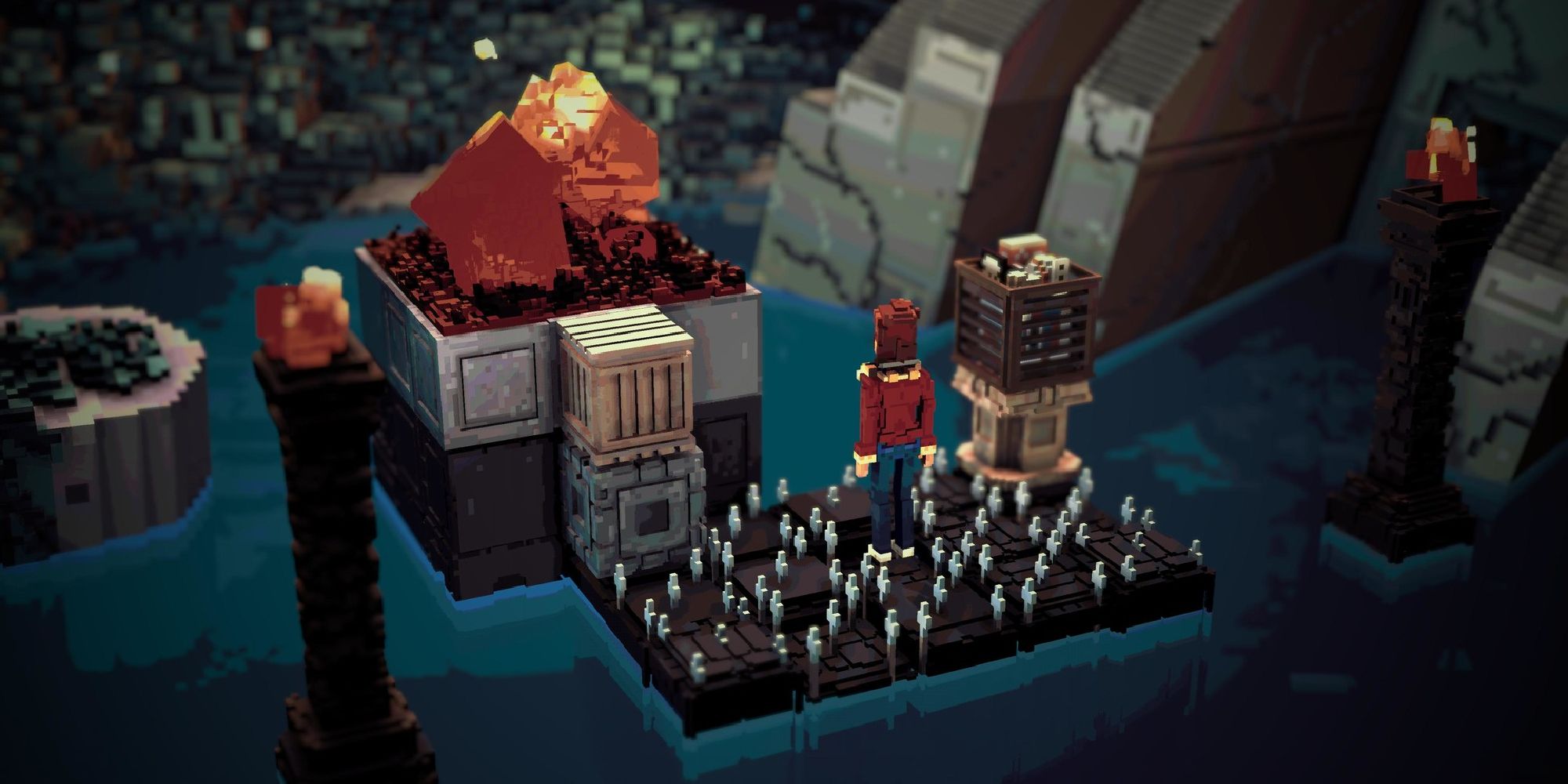 Crucially, the grant will have no strings attached with grant winners owning everything they make. Draknek seeks no rights to the resulting games and doesn't stipulate if the game is intended for commercial or non-commercial purposes. Neither are they bothered about what platform (PC, console, mobile, etc) developers are building on. If the game is commercial, Draknek doesn't care what revenue model the game has either.
"The community of players who love great puzzle games is full of people from a wide range of backgrounds. However, the people making the most successful puzzle games and receiving funding are noticeably less diverse – even less so than video games more broadly", Alan Draknek, founder of Draknek and Friends told TheGamer.
"For that reason, we're excited to launch the Draknek New Voices Puzzle Grant – this is an opportunity for us to give back to the next generation of underrepresented and under-invested-in creators."
Draknek and Friends has previously published and developed puzzlers such as the critically accalimed Bonfire Peaks, Cosmic Express, Monster's Expedition, and A Good Snowman Is Hard To Build, which have appeared on the likes of PC via Steam, Nintendo Switch, Epic Games Store, itch.io, PS4, and Apple Arcade.
The New Voices Puzzle Grant's highest offer of $20,000 is intended for those "working on a specific puzzle game project" and it will weigh applications on the strengths of the project. The $5,000 grant is aimed at smaller projects, those without an active project, and those needing a smaller investment for short-term situations.
For all conditions and the full details, you can visit the Draknek New Voices Puzzle Grant website here.
Source: Read Full Article