The Legend of Zelda: Tears of the Kingdom seems like it's locked in for its May release, as it's just been given an E10+ rating by the ESRB, implying that development is nearly complete.
Just last month, The Legend of Zelda: Tears of the Kingdom got its age rating in Korea from the South Korea Rating and Administration Committee, which seemed to indicate that its development was progressing smoothly and that it wouldn't be delayed out of its current release month of May. Now, Tears of the Kingdom seems even less likely to be delayed, as it's also been rated by the ESRB.
As reported by Nintendo Life, the rating can be found on the store page for Tears of the Kingdom on Nintendo's website. Just below the key art for the game, the ESRB rating can be spotted, and it seems to have been given a rating of E10+ for fantasy violence and mild suggestive themes.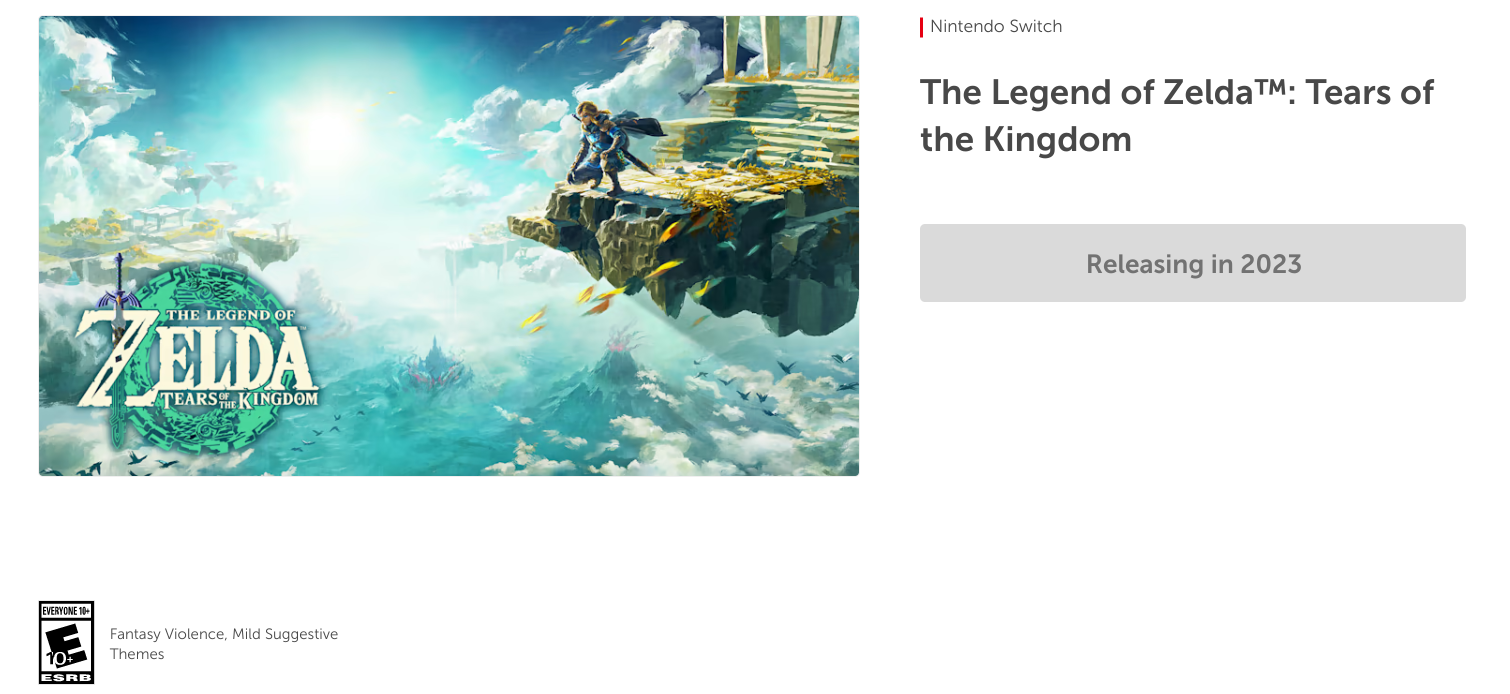 As of the time of writing, the ESRB hasn't uploaded a full report on Tears of the Kingdom's rating just yet, as the only place the rating can be seen right now is on Nintendo's site. The ESRB always publishes a full report on why a game has been given a certain rating, so we can look forward to seeing that at some point in the future.
It seems that Nintendo posts those ratings up on its site a bit before the ESRB is ready to publish them, as this also happened with Kirby and the Forgotten Land, which had its age rating show up on the Nintendo site before popping up anywhere else.
Unsurprisingly, E10+ is the same rating that Breath of the Wild received back in 2017, with the same content warnings for "fantasy violence and mild suggestive themes". Interestingly, Breath of the Wild also had a content warning for alcohol use, due to Furosa mentioning that Link seems too young for her "adult drinks".
Source: Read Full Article