The Sims has collaborated with celebrities, brands, and creators for decades, ever since the odd slew of famous folks were featured in The Sims: Superstar, released in 2003. But now, we're two decades on, and celebrity culture has changed as younger players especially focus their attention online. Many of the most prominent it-people today are e-celebs instead of old-school Hollywood types, like actors and musicians.
In this vein, The Sims 4 partnered with digital fashion platform, Depop, and five of its creators to design clothing for the High School Years expansion, influenced by their Depop shops. The ThrifTea store in Copperdale, the new teen-centric world from the pack, is the hot spot for trendy Sims to get their 'fits, so here's a look at the exclusive Depop items they carry.
15

Heart Necklace (@internetgirl)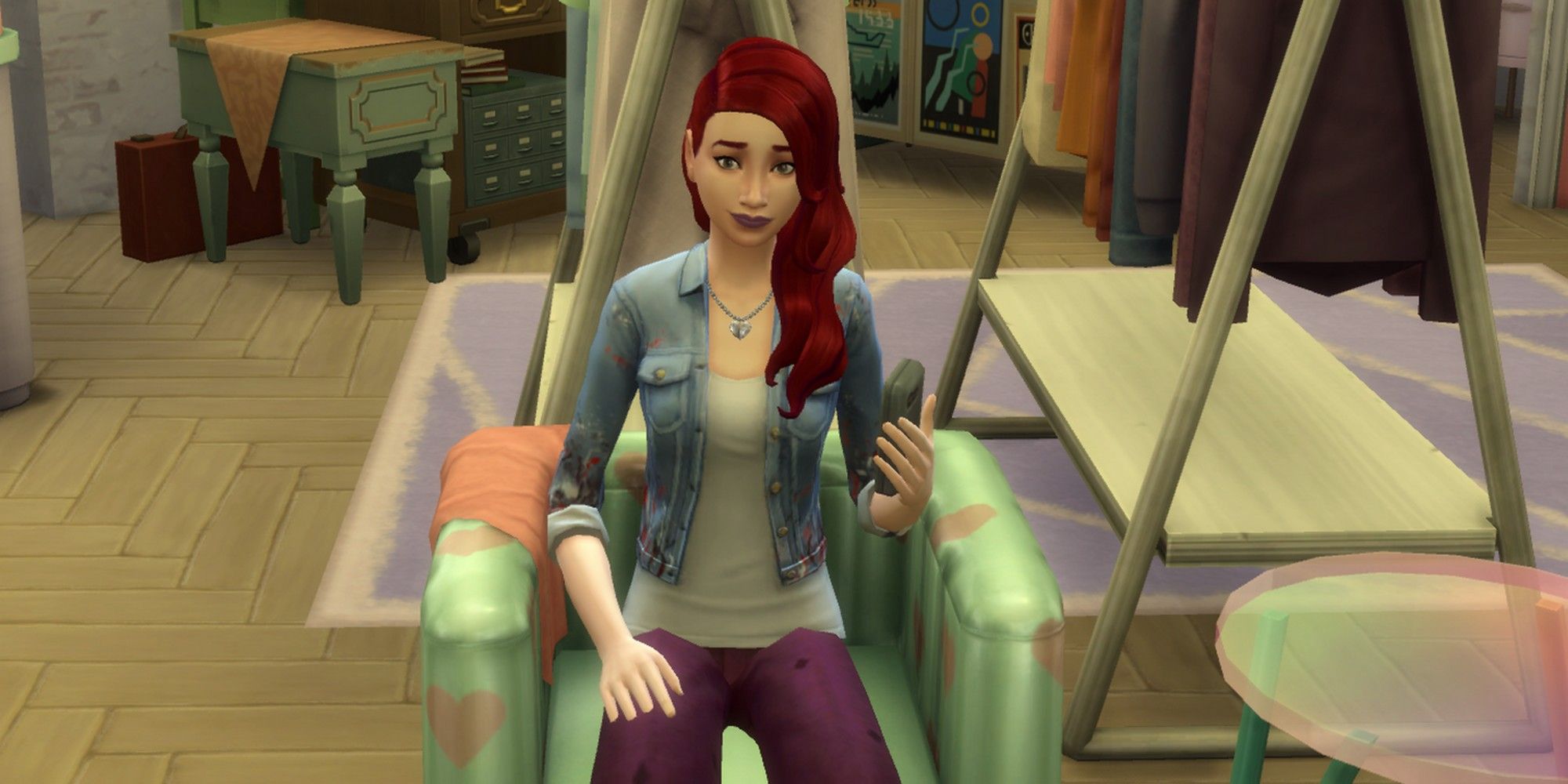 Bella McFadden owns the iGirl shop on Depop, and a clothing line sharing the same name. She's got 380,000 followers on Depop, and her shop features links to her personal brand as well.
For the pack, she took a design from her heart pendant – had it translated to Simlish, and implemented into the game. With her help, your Sims have a new piece of simple statement jewelry to pair with all their new looks.
14

Vinyl Miniskirt (@internetgirl)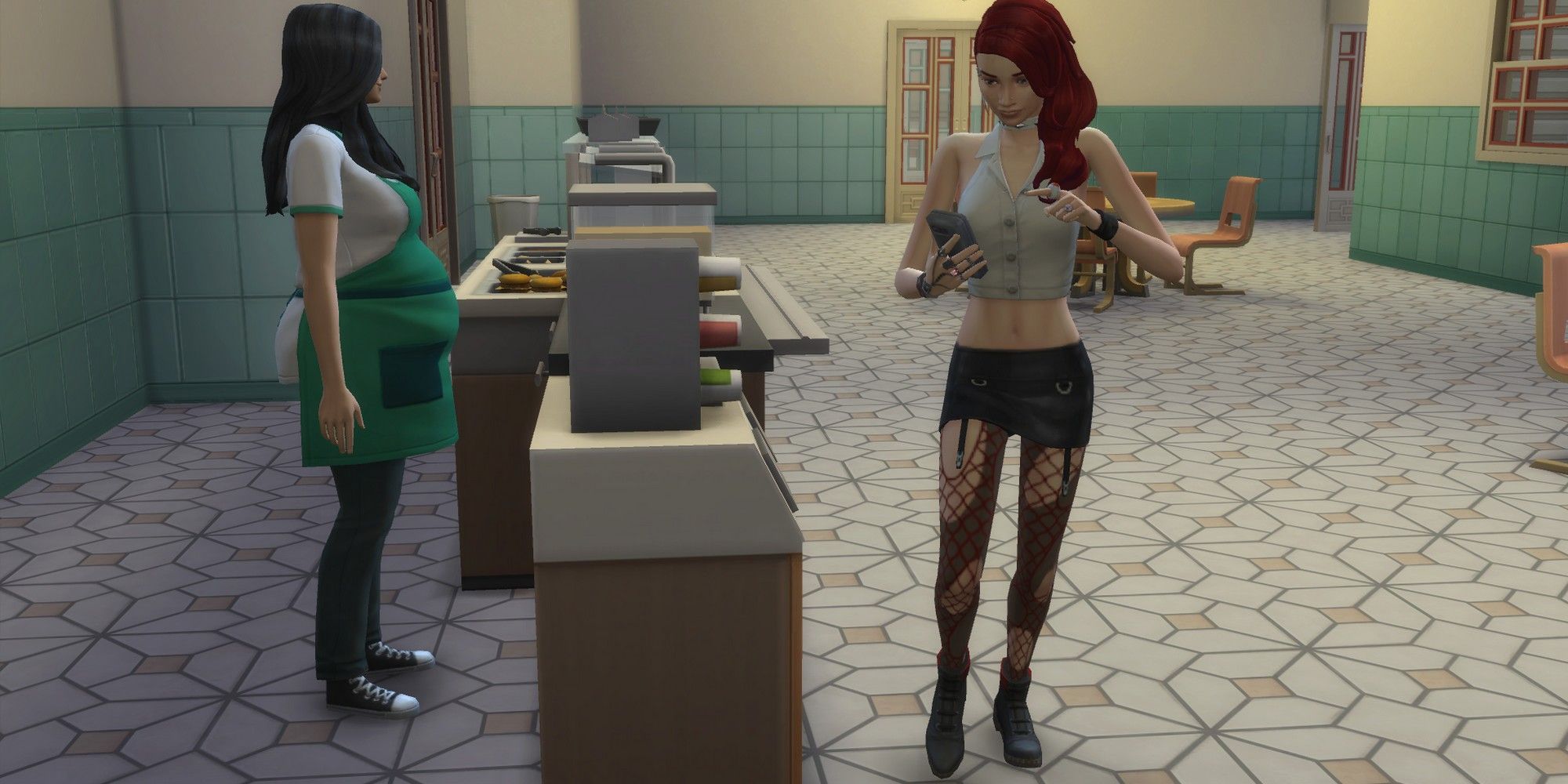 Bella wasn't going to stop taking influence from her personal brand at just the necklace. She included another piece from her collection as well that she's labeled as "a Vinyl Micro Mini Skirt with D-Rings."
When asked for her fashion inspirations, McFadden pointed to Tumblr. She said her blog consists of "archival Mall Goth photos, 2010s Taylor Momsen stage looks, Rob Zombie movie stills, and plenty of cursed imagery."
13

Pinstripe Capris (@internetgirl)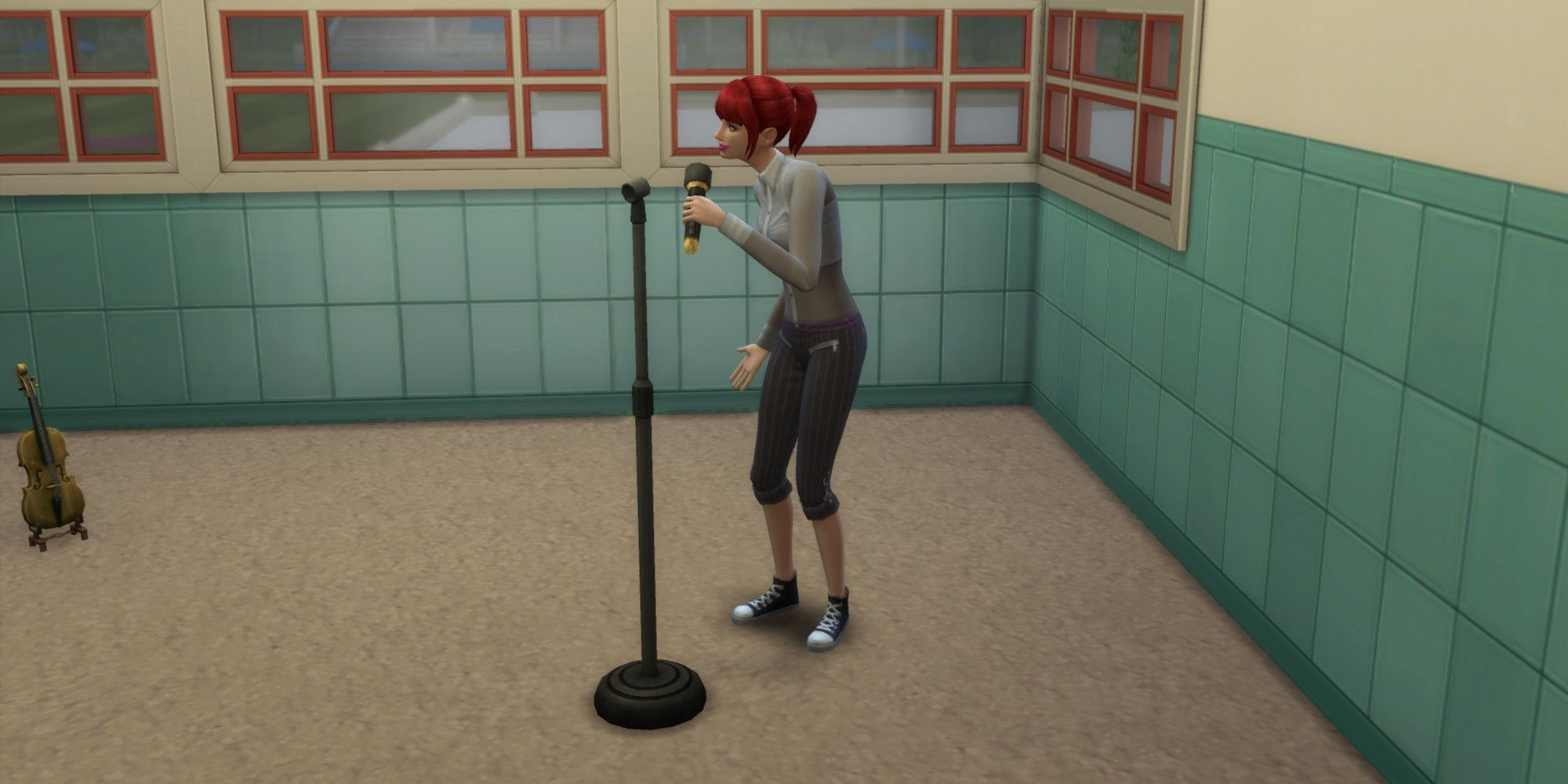 The final piece Bella designed she seems excited to potentially wear herself someday. It's a pair of capris with pockets and pinstripes, and it looks like she took it from rack of a mid-2000s Hot Topic.
McFadden said of her design that she "also cooked up a very Y2K Mall Goth pair of Pinstripe Capris." She's not one to shy away from alternative styles, in real life or in the game, and her contributions are much the same.
12

Graffiti Cat Sweater (@happyxloco)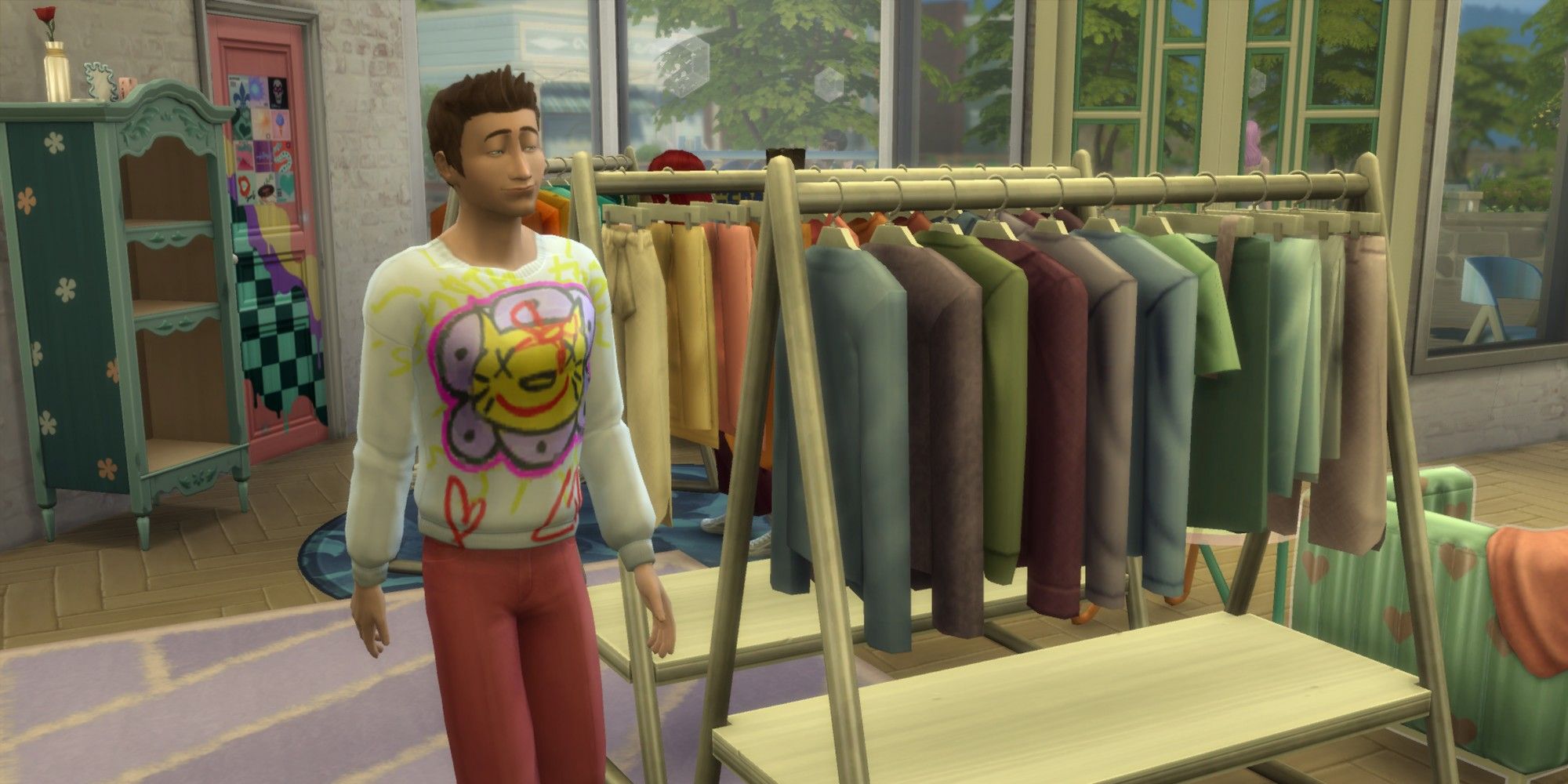 Jeremy Salazar runs Happy Loco, and describes his digital marketplace as "artwork that elevates thrifted pieces." One look at his shop with 13,000 followers makes his taste clear – all graffiti, all the time.
His three contributions stay in this niche, too, and the first item he produced is a graffitied cat sweater. The pieces Salazar designed are definitely stand-outs, so Sims who love bold colors, statement pieces, and fun outfits will feel right at home.
11

Graffiti Popsicle Polo (@happyxloco)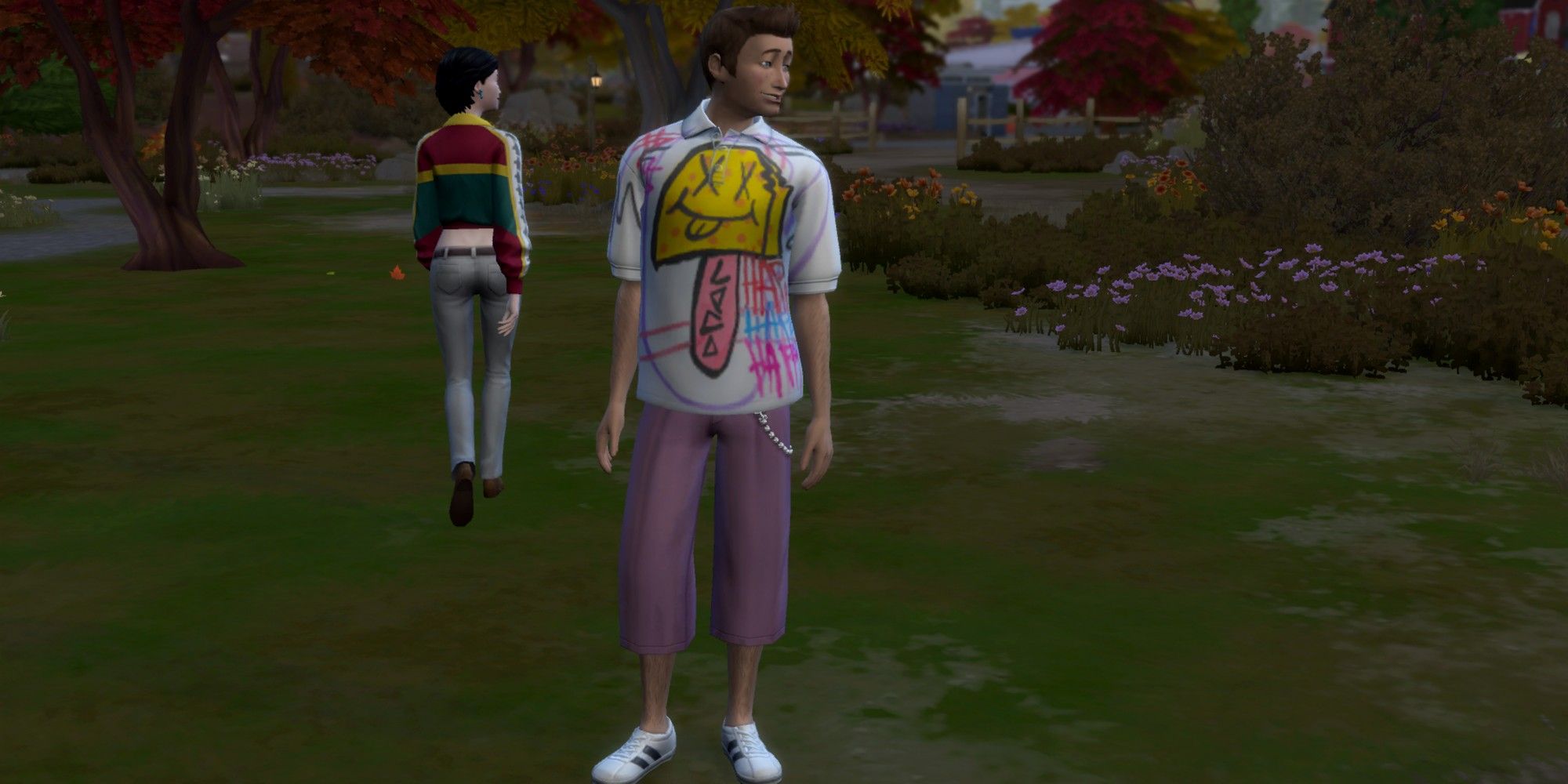 Jeremy's offerings are bold, with their vibrant patterns and bright colors, and this polo-style t-shirt with its ample colors and styles of graffiti are bound to make a splash with your Sims'. The shirt is a plain color, so the spray paint can truly shine.
Salazar said of his pieces, "My personal style inspired these pieces with playfulness and bright colors. The clothing designs I chose for The Sims are like a fantasy, but you can wear them in real life."
10

Graffiti Flower Jacket (@happyloco)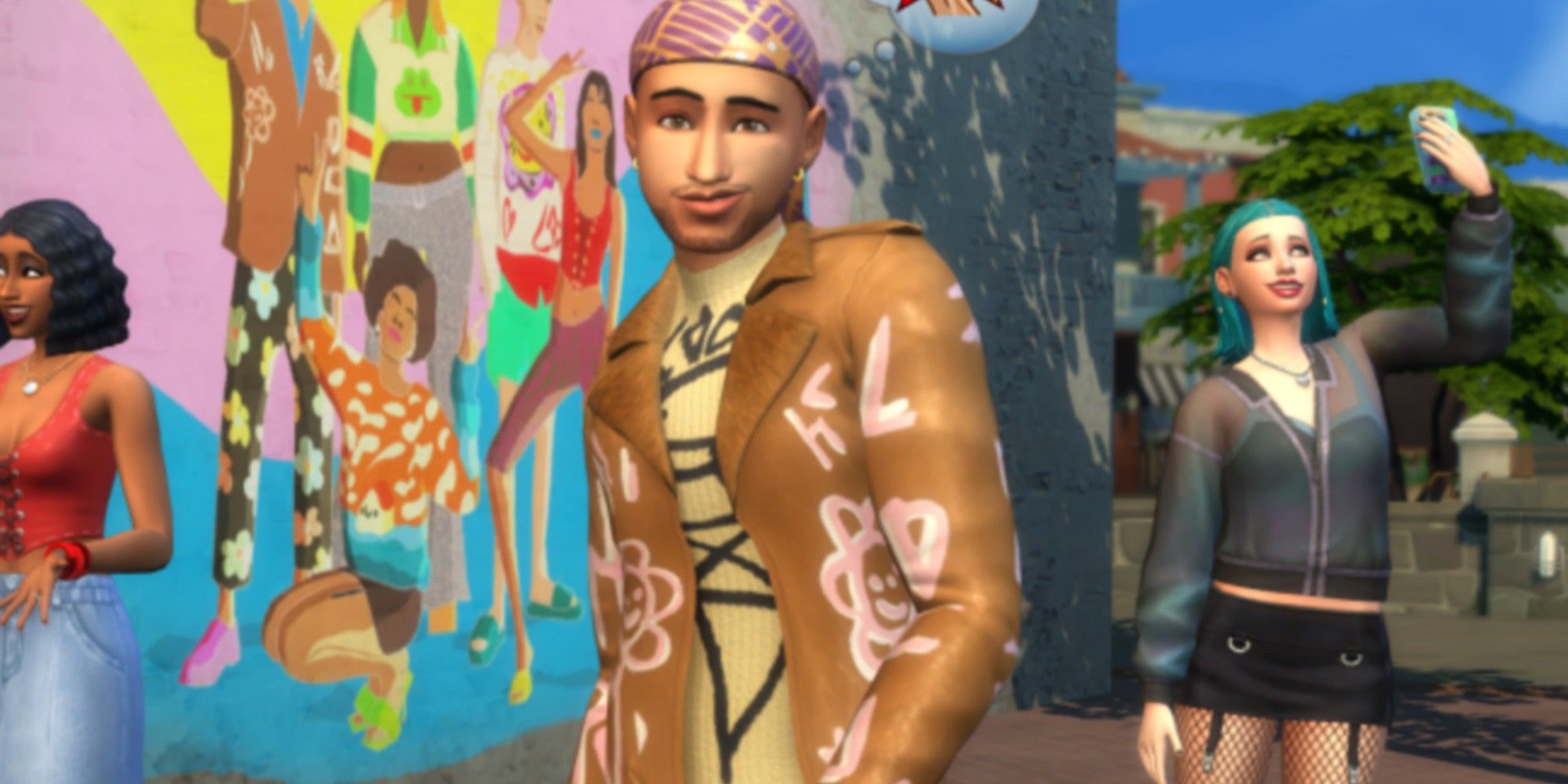 Last but not least is the piece that had Jeremy so excited, he made it in real life. Not only that, but he used it to promote the Sims pack on his Instagram and TikTok.
The short video sees him sitting with a laptop and thinking about styling himself like a Sim, and he obtains a jacket like the one in the game and spray paints it to look like his design. When showing it off, Salazar even has a plumbob over his head, too.
9

Wavy Half-Shirt (@judaku)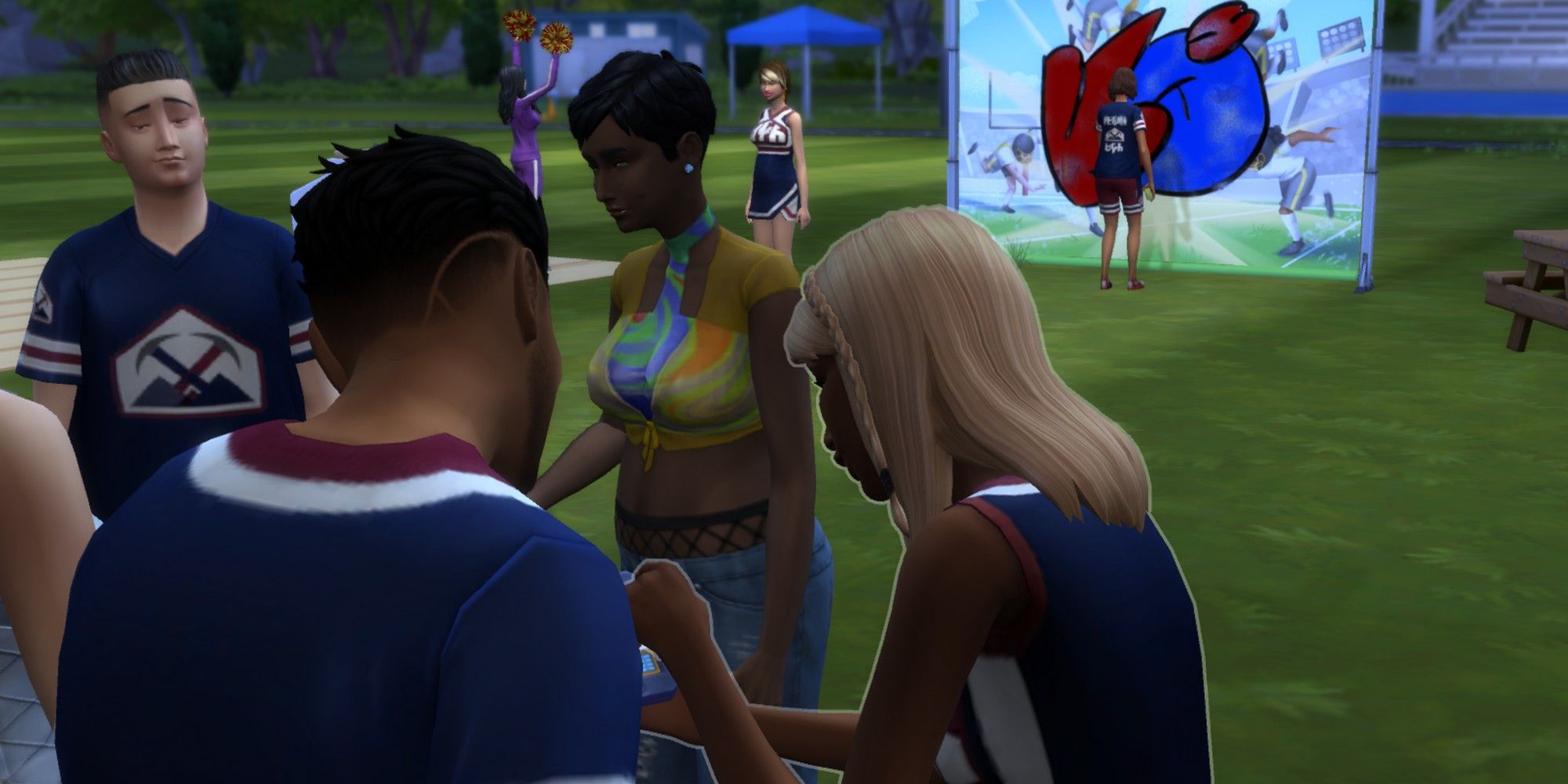 Lapoze McTribouy of Sooki Sooki Vintage on Depop is the third designer for this pack. Her shop has 25,000 followers checking in on the collection she describes as "70s-Y2K."
All the pieces she designed are eye-catching and bold, this oilslick-like top included. Of her collection, McTribouy said that they "highlight [her] love for the disco era, but also fun and care-free take on life."
8

Sequin Pants (@judaku)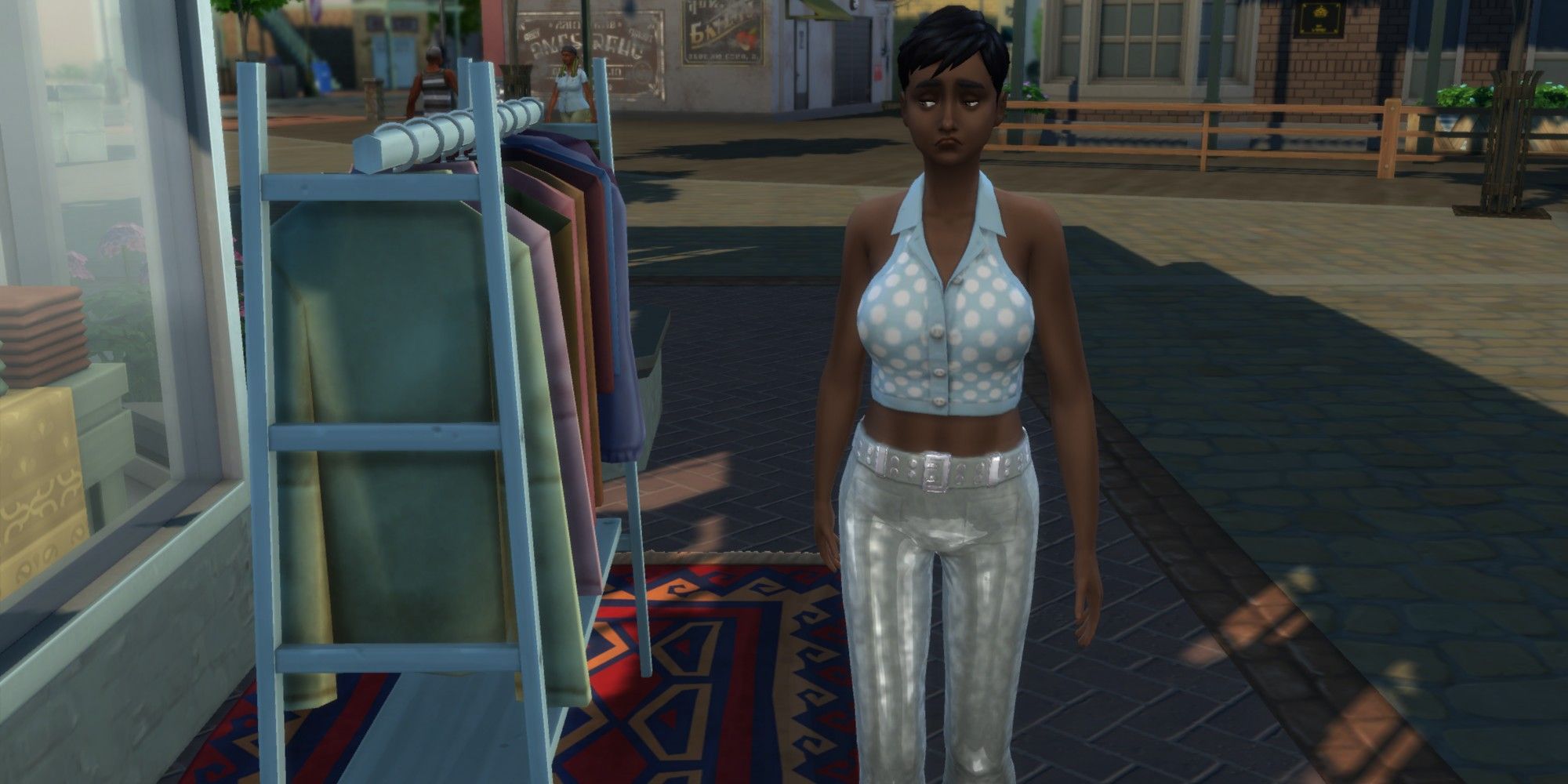 The bulk of Lapoze's style showcases a variety of looks, composed of what she describes as "upcycled vintage." And her sequin bellbottoms definitely evoke that vibe.
When asked about her inspiration in style, McTribouy told EA that she, "get[s] inspiration from 90s skaters, the 70s punk movement, and even this new buzzword called 'Dopamine Dressing.'" A click through her store makes this very clear with stylish garments made of fun, bold patterns.
7

Red Corset (@judaku)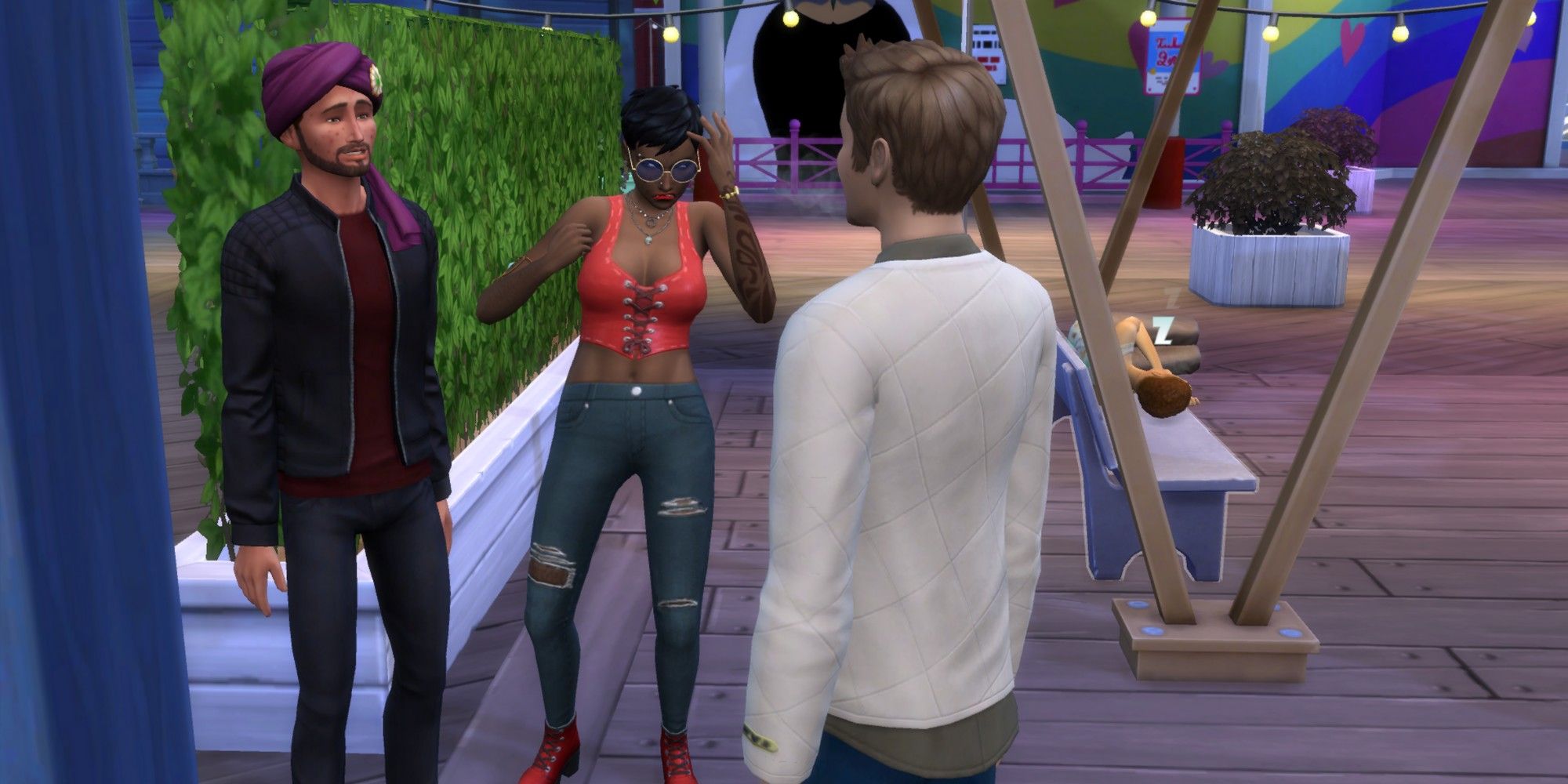 The final piece Lapoze contributed was a fun, red corset top. Easy to dress up or down, begging to be paired with any number of fun bottoms (her sequin pieces or otherwise), your Sims can grab this statement piece and really get their money's worth.
She said in her EA interview that she "definitely designed these clothes to induce dopamine." Fashion, she told them, "is a sort of love language for [her]," and we definitely got that vibe from her designs.
6

Collared Dress (@selenasshop)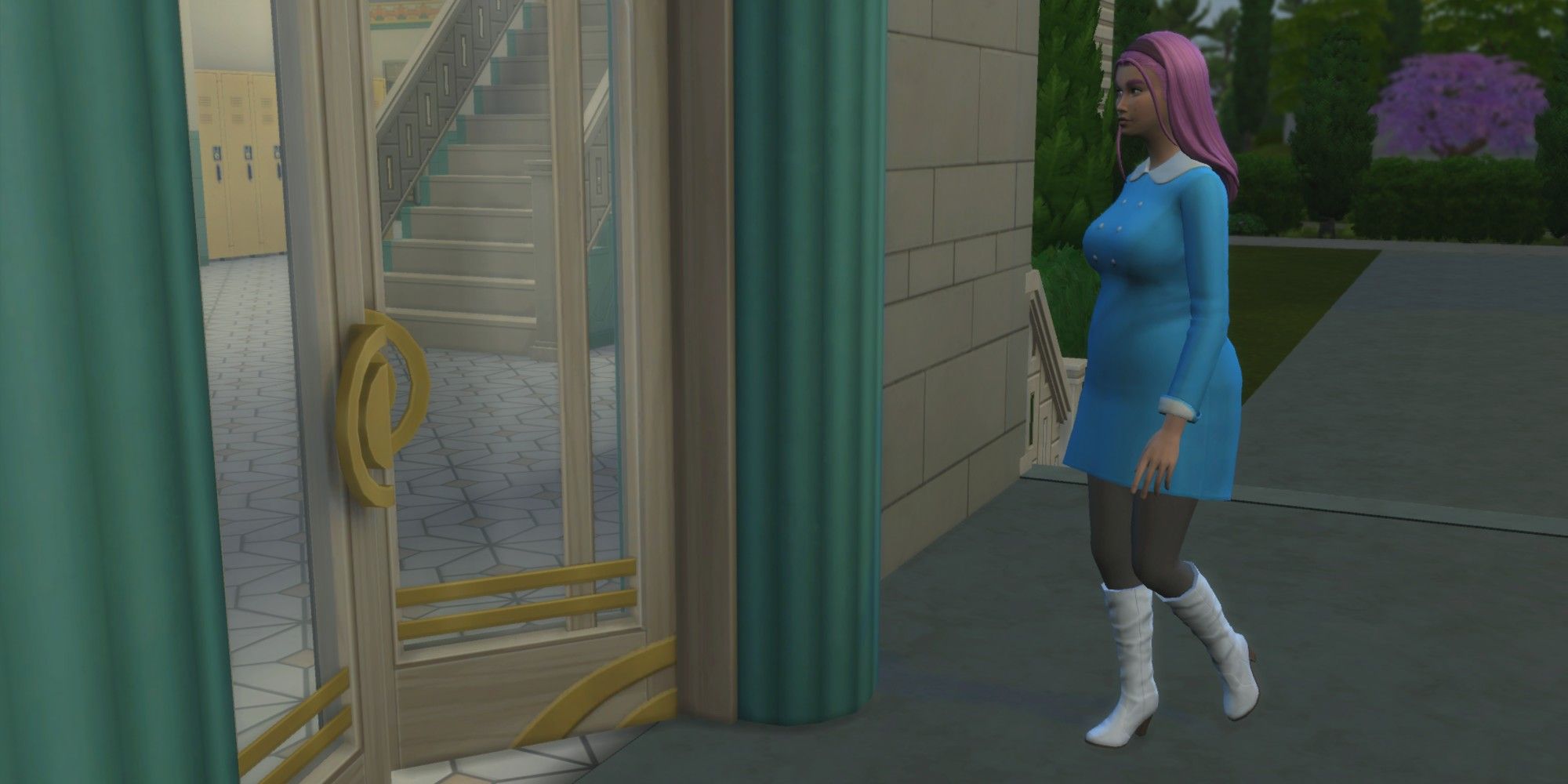 Selena Williams runs Selena's Shop, selling "women's 70s, 80s, and 90s vintage," and her 41,000 followers on the site can expect just that from her listings. Employing bold colors, chunky patterns, and a balance of fitted and loose pieces, Selena always makes a statement.
When asked about her contributions, like this adorable collared dress, Selena told EA that what she created for them "depict[s] her favorite fashion era; they're colorful and bold, which closely represents [her] own personal style."
5

Flower Capris (@selenasshop)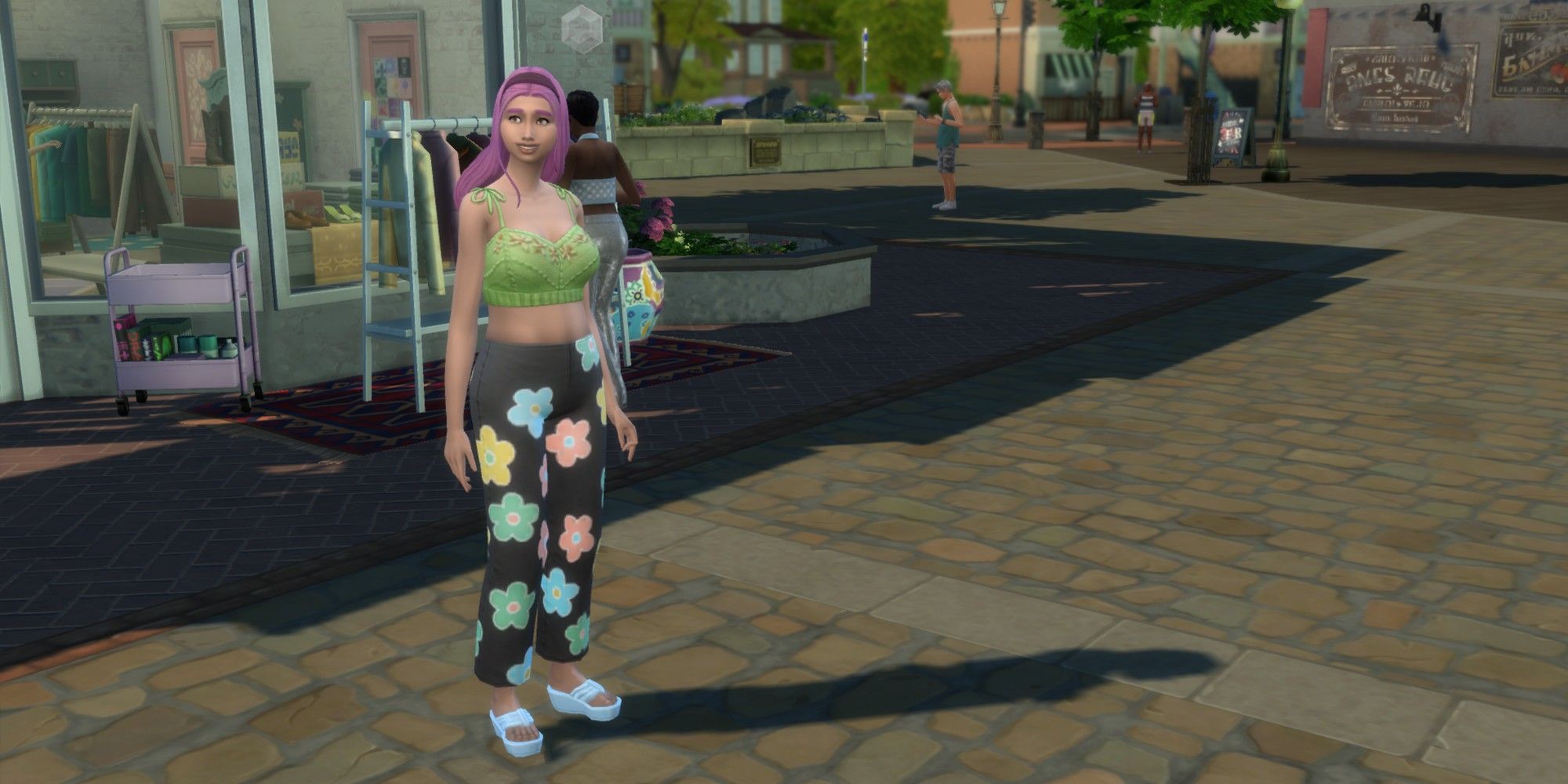 Totally 70s in nature, these eye-catching flower capris are easy to mix and match, great for an occasion or just another day at school, and Selena hopes her customers get just that out of her offerings.
Williams is no stranger to how clothes can make or break your confidence, too. She said that, "… when [she's] wearing a banging outfit, it can instantly change [her] mood. It can make [her] feel happy and ready for anything."
4

Polkadot Dress (@selenasshop)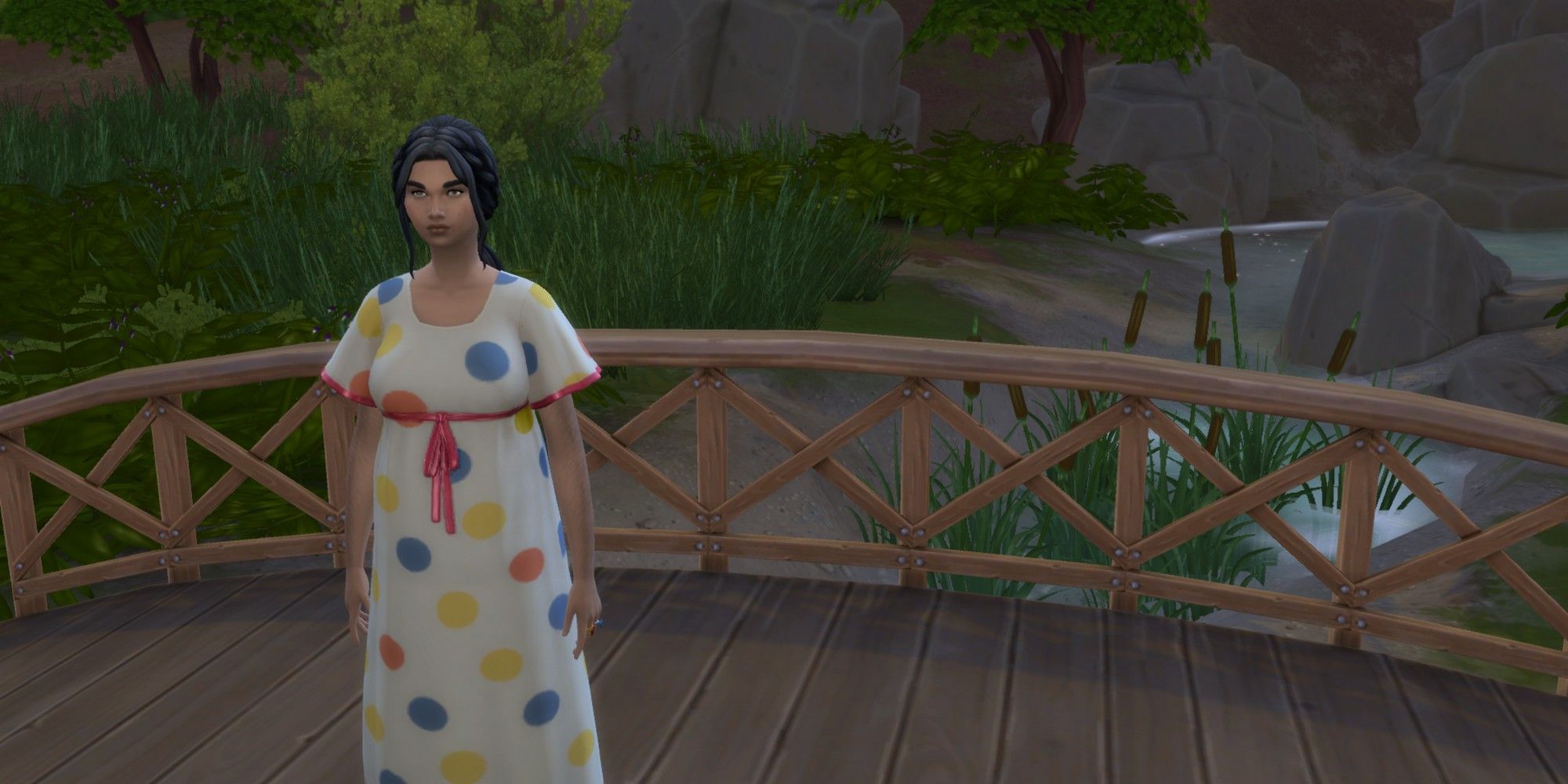 Williams mentioned how she dresses like a tomboy one day, "but then the next… you'll catch [her] in a 70s flowy dress." It looks like she had this in mind designing her full-length polkadot dress.
She's spent her life taking influence from her mom and grandmother's wardrobes, and is excited to now have "the confidence to wear clothes that [are] a little more 'out there'… now [that she's] older and after exploring and experimenting a lot."
3

Collared Froggy Half-Shirt (@furrylittlepeach)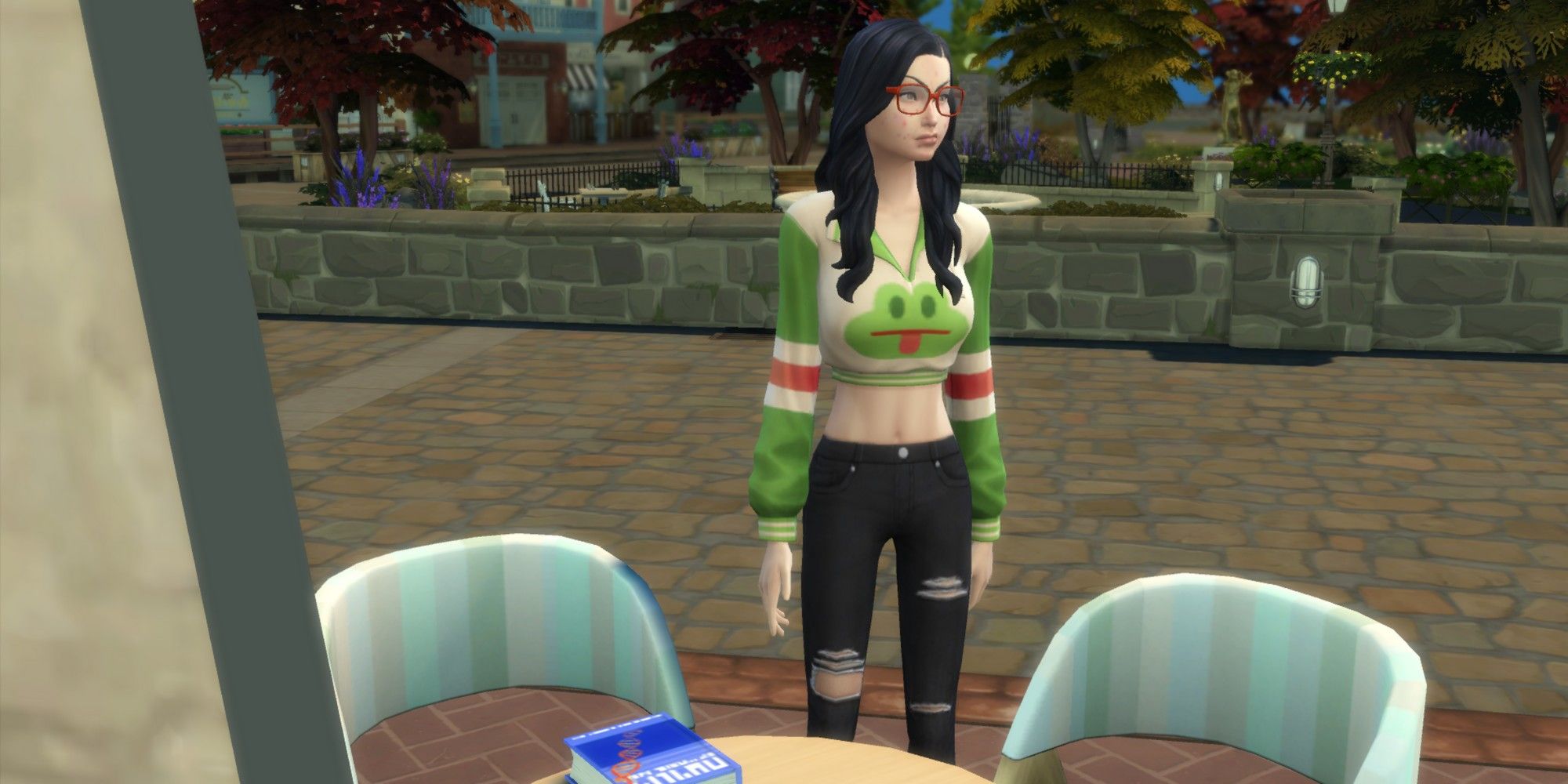 Sha'an d'Anthes is an artist first and foremost – she's an illustrator specializing in bright, cartoony designs. Her Depop shop is packed with limited-run denim goods, on which she's made a custom array of stickers and painted decals.
She was excited to collaborate with The Sims on her pieces, like this adorable froggy half-shirt. She viewed the invitation as a chance to showcase her illustrative work "without the limitations of being [on] a real life physical garment."
2

House Cloud Sweater (@furrylittlepeach)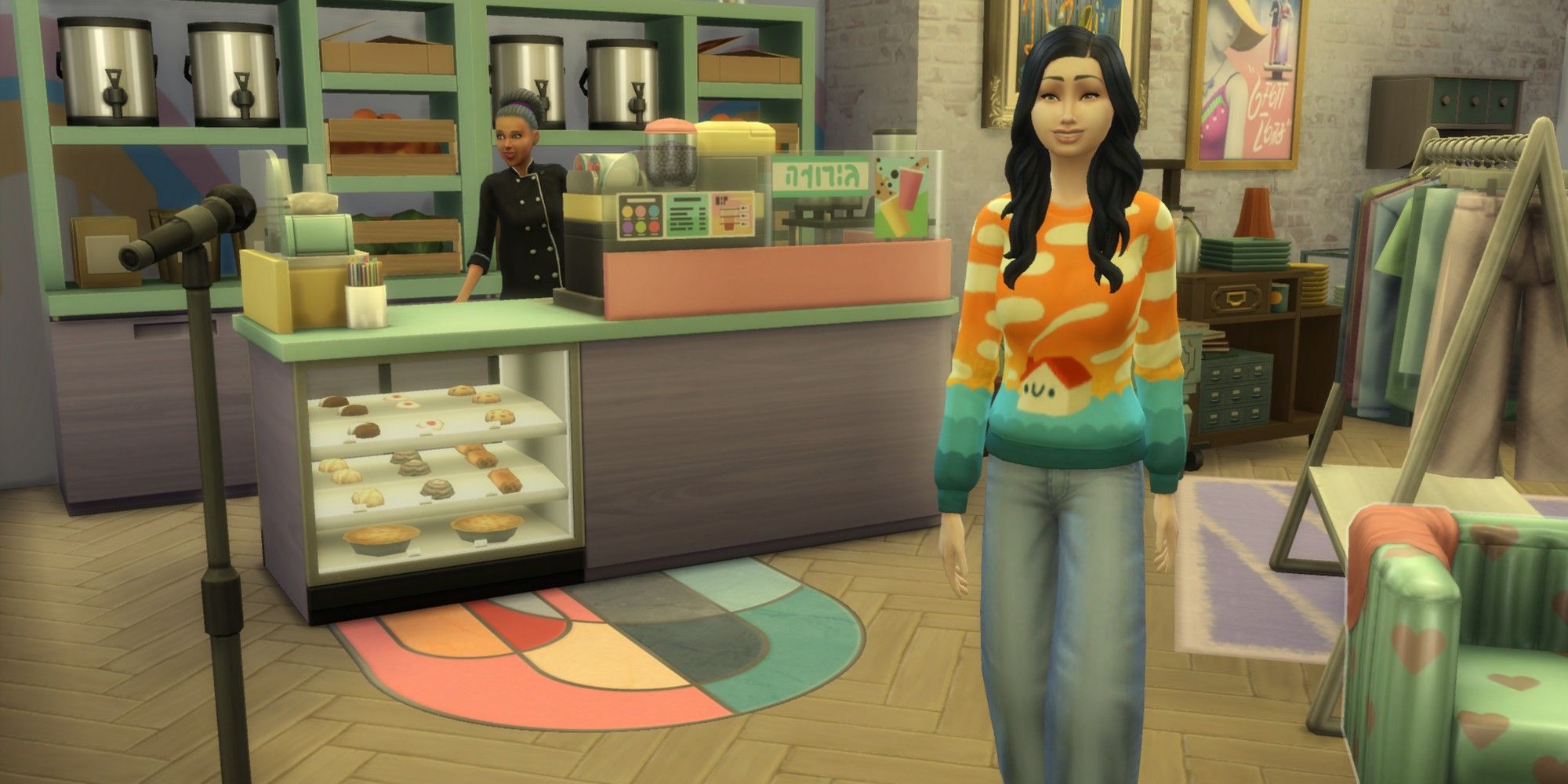 A lot of d'Anthes' pieces were inspired by clothing she owns or has designed, featuring bold colors and designs, like this happy house sweater. The colors make a statement on their own, but the decal is delightfully adorable.
When speaking on what personal style means to her, Sha'an said that clothing is "a way for [her] to express [herself]; it's a way for [her] to show [her] personality through clothing." Her inspiration usually boils down to color.
1

Rainbow Tee With Long Sleeves (@furrylittlepeach)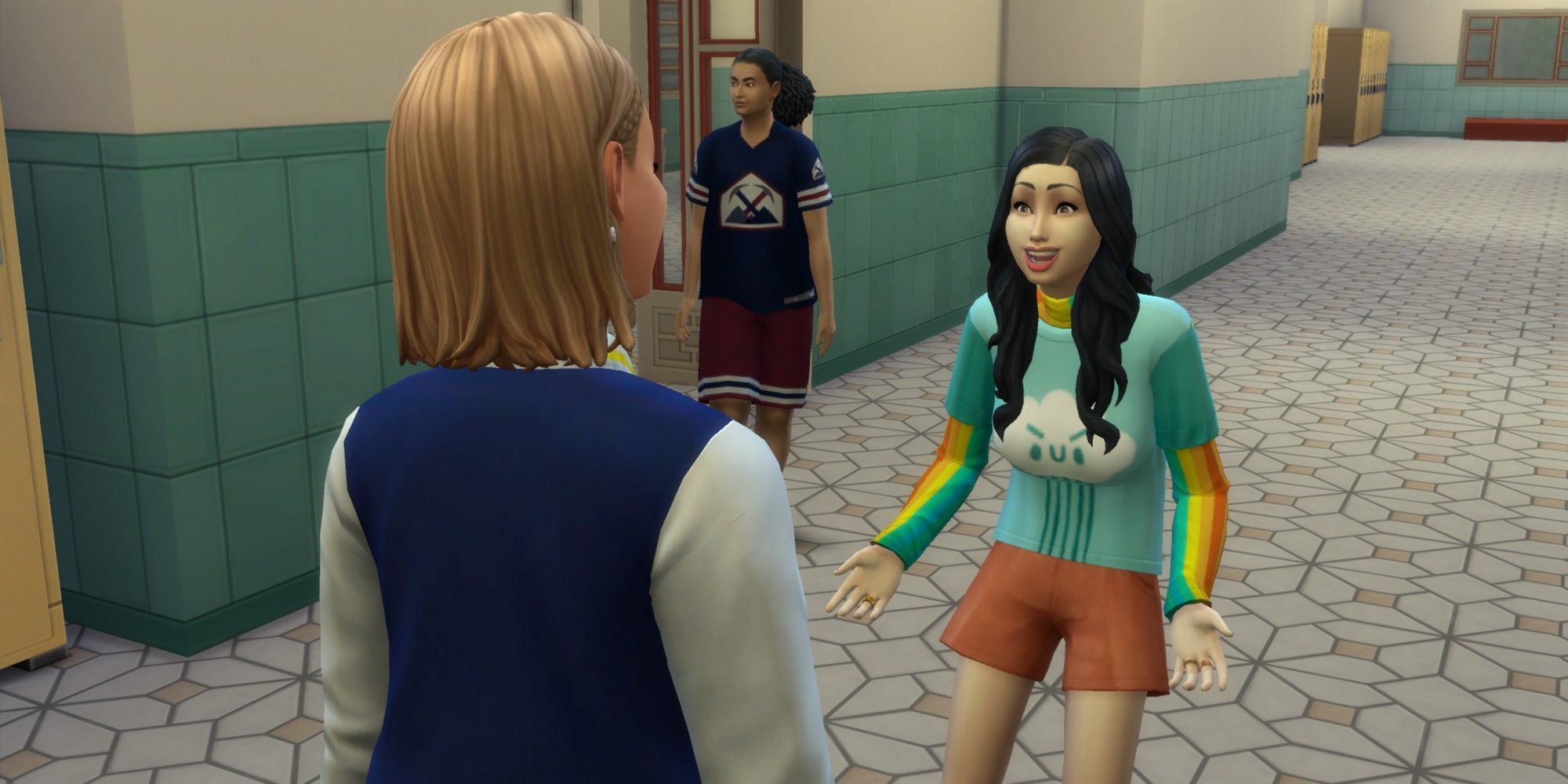 Sha'an's final piece is maybe the most colorful, with rainbow sleeves peaking from beneath a shirt with a devious raincloud on the front and a happy sun on the back. The colors are eye-catching, and the variety makes this easy to pair with dozens of bottoms.
Williams said she's "super inspired by color and always [has] been," and this is clear in her designs. When asked about how she assembles outfits, she said that, for her, "it all begins with color."
Source: Read Full Article