Frogwares, the developer behind The Sinking City, has discouraged gamers from purchasing copies of the game via Steam.
It's quite a thing to find a message from a dev or publisher alongside a game being sold on such a market, it's even stranger to find one urging you not to buy the game. Yet that's exactly the case with Frogwares and The Sinking City.
The title made a return to major storefronts in early 2021 after being pulled in August of last year. It's now also PS5-ready, though gamers who already owned it for the PS4 will not be privy to a free upgrade, which has hardly been the case with other games.
Steam's version of the game, which appears to be an older version bereft of the latest patches, has the following message attached: "Frogwares has not created this version of @thesinkingcity that is today on sale on @Steam. We do not recommend the purchase of this version. More news soon."
While Frogwares does not own or operate the game's Steam page, its official Twitter account is linked to the news section so they can pretty much post whatever they want.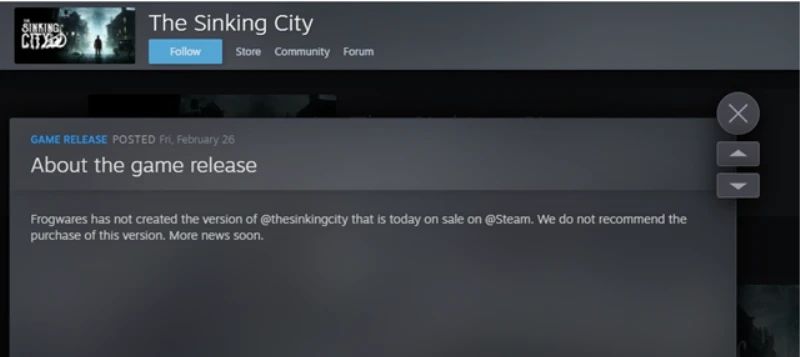 The Sinking City's disappearance from storefronts, as mentioned above, came about as the result of a legal dispute with the game's original publisher Nacon. The dispute is still ongoing, with Frogwares having alleged that Nacon had made late milestone payments and, in some instances, did not pay at all.
"The reason is a bit complicated, yet at the same time, quite simple," the developer said last August "Short version: We were forced to terminate the contract with our licensee for several breaches of our agreement."
Nacon shot back with claims it "emphatically rejects this open letter, the terms of which do not square with the facts."
The PS5 version of the game which released earlier this month is under Frogwares' control but the issues surrounding ownership are said to be the reason PS4 users cannot get a free upgrade.
"On PlayStation 5, Frogwares is the developer and publisher of the game," the devs said last week. "As the PS4 and PS5 games have different game IDs and due to an ongoing current legal and technical situation, this game is currently not eligible for a platform upgrade. As the situation is being handled legally, it remains frozen for the time being on our side."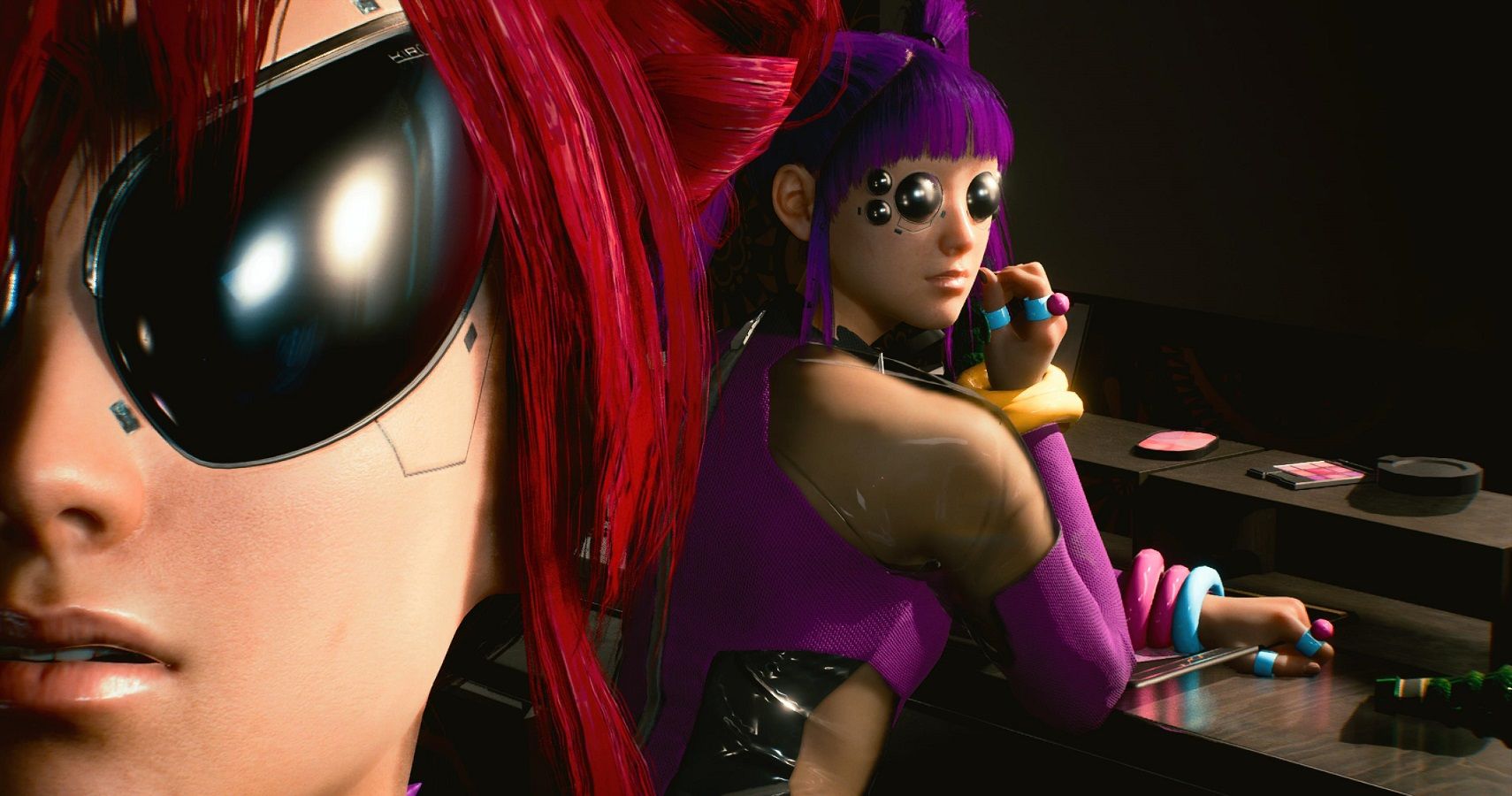 Game News
The Sinking City
Kavan Flavius is a games and sports writer from Saint Lucia who also contributes to other Valnet sites other than TheGamer, including TheSportster, TheRichest and Hotcars. As you can see, he's trying to get that young Kratos/old Kratos look going but has realized it's not going to be that easy (head tattoo incoming, in case you were wondering). Kavan is an absolute sucker for NBA basketball, Premier League football and videogames. His all-time favorite videogame, as if you couldn't already tell, is God of War but FIFA ranks right up there. He's also got lots of love for those two Destiny titles. Feel free to connect with Kavan on Twitter @KavanFlavius.
Source: Read Full Article