Complaining about The Game Awards can seem like a useless endeavour at times. The jury is so wide and populous, with no real agreed upon criteria across the board, that the biggest and best marketed games tend to dominate. Even if some of the more curated choices get a handful of nominations, the vast size of the jury means small choices are bumped out. Games with good enough marketing hooks tend to stick at least the fourth and fifth nomination from enough places that they have enough volume of votes to get the official nomination, even if no one's rooting for them that hard. It's less like the Oscars and more like the Kid's Choice Awards where popularity and stature is king and quality an afterthought. That's just what it is, and at a certain point, complaining becomes self-indulgent. Still, the complete lack of Sonic Frontiers is a surprise to me.
Sonic Frontiers released very close to the official deadline of November 18, and given votes need to be in ahead of the official reveal on November 14, that's even less time for the jury to have played Sonic. But that doesn't tell the whole story. God of War Ragnarok has the most nominations at TGA with ten (one short of The Last of Us Part 2's record for most nominations ever), and came out just 24 hours before Sonic Frontiers. Likewise, last year there was mild controversy when Forza Horizon 5 was nominated for Best Sport/Racing but missed out on Game of the Year in what was a thin year indeed. Conspiracy? Not quite, but still disappointing.
First, Forza. We've seen the nominees for Best Sport/Racing this year. There are three generic sports titles that come out every year, and a complete absence of Switch Sports despite it being up for Best Family, and innovative titles like Rollerdrome missing out entirely. We occasionally get interesting games in the category, like Tony Hawk's Pro Skater or Crash Team Racing, but it's mostly a fairly brainless category. Forza was a lock for it last year because there are so few racing games around. For Game of the Year, the lack of respect shown to sports titles by the jury highlights why Forza didn't make the cut, despite being pretty dang good. It's a genre not a lot of the jury seem to care for, came out extremely close to the deadline, and Game of the Year is the most esteemed category so people didn't want to nominate a game they'd played for a few hours and had fun with but not particularly taken anything away from.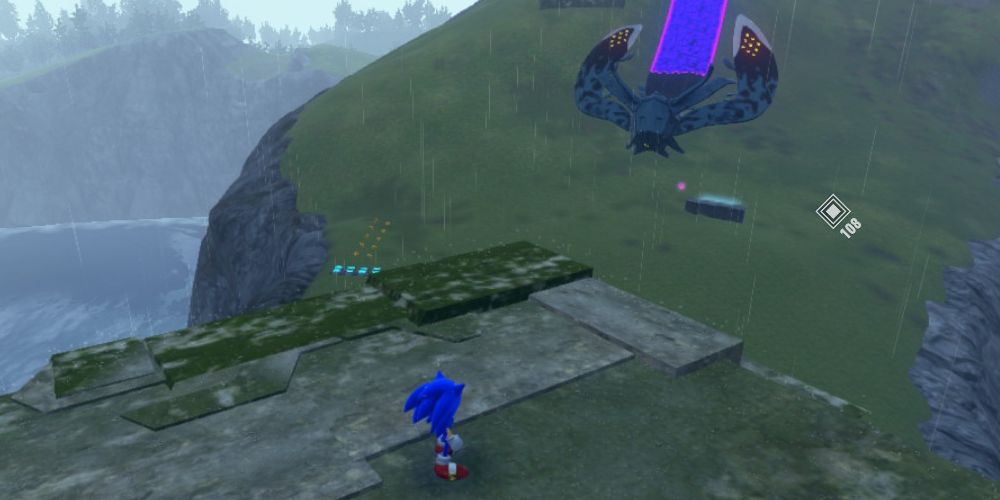 Then we come to God of War Ragnarok. As far as the Sonic/God of War divide goes, God of War was more generous with its code distribution, both in terms of the number of outlets who were sent them and the number of codes given to each outlet. That means, assuming sites assign votes in a collaborative fashion, there are more voices who have played God of War than have played Sonic. But as much as it shouldn't come into it, there's also a matter of reputation. If someone on your team says "God of War should be in Best Score And Music", you say "Okay". If someone says "Sonic should be in Best Score And Music", you say "Really?", and that's just the way of it.
All of the most nominated games are there mostly off the back of reputation, marketing, and mass appeal. Some deserve it for their fresh approach and new ideas (Elden Ring), and others have flattered to deceive with flashy tech and not a lot else going on (Horizon Forbidden West). God of War Ragnarok reviewed spectacularly, and it may well deserve to be nominated for every award it's up for. I'm not far enough through it to say – but I don't think the jury is either, and it's disappointing that it's there on name and reputation while Sonic gets a total shut out.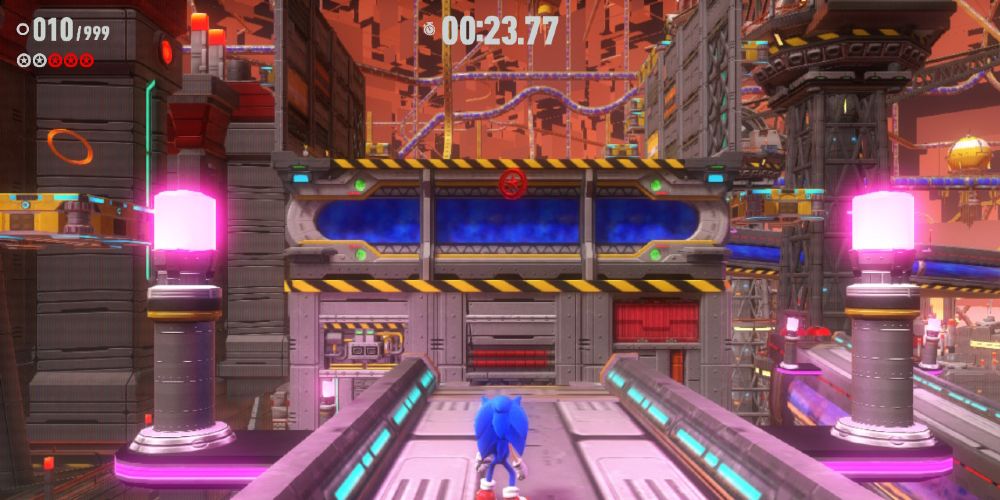 When Horizon Forbidden West came out days before Elden Ring, we joked it was doomed to be forgotten for its stale ideas, lack of narrative punch, and regurgitated ideas. Yet here it is, tied with Elden Ring on seven nominations, because the current system means only the biggest games ever stand a chance. Sonic Frontiers came out too late to make a mark, and even to those it did, it was dismissed out of hand because you can't take one person's word that Sonic is good the way you can with God of War. It's not how the votes should be done, but it is. Sifu is in Best Fighting Game. Mario + Rabbids, a single player strategy title, is up for Best Family Game. All the most interesting indies are relegated to the Pity Award (sorry, that's Games For Impact), so that the famous and well marketed indies, often developed in conjunction with major publishers like Devolver and Annapurna, can take the real indie categories.
Sonic Frontiers deserves some recognition, but it was never going to get it. It's not all that fair and it's not all that right, but it was always going to happen. There will be no Sonic sweep this year, but maybe there's enough credit in the bank now that the next Sonic game has a fair shot. Sonic Vs Forza Horizon for 2025 GOTY.
Source: Read Full Article