Geralt of Rivia is one of the few characters to stick with all of us. He may be the only main character in a modern fantasy RPG that doesn't offer any customization, but is it that we all needed a humane backstory for our protagonist?
In The Witcher 3, Geralt shows off most of his humane side in the side quests he partakes in, but which quests do we wish we would forget to be able to start over again? From organizing a coup d'etat to helping trolls become full-fledged Redanian guards, it's time we take a drive down memory lane together.
10/10

The Volunteer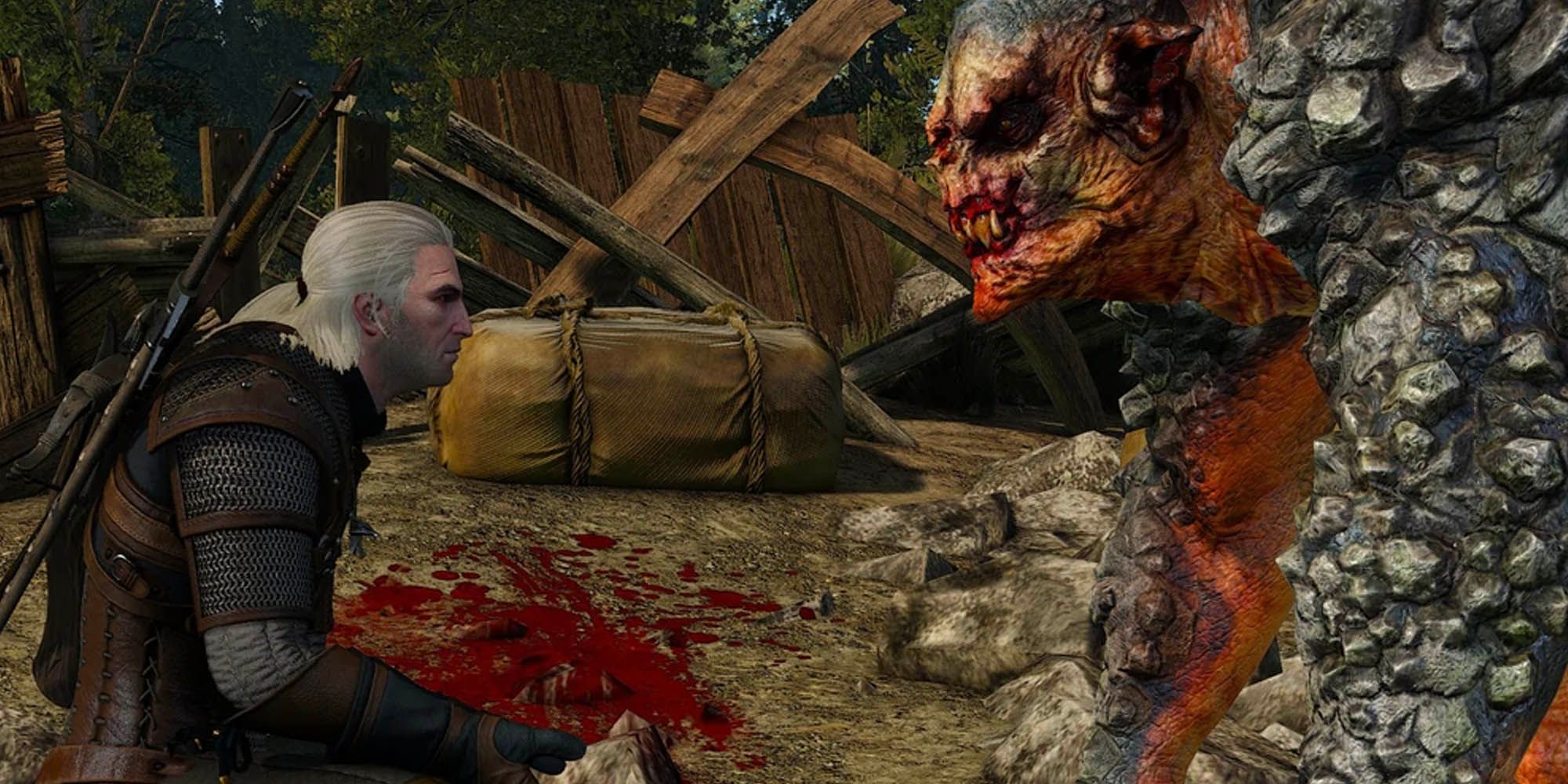 One of the first side quests we had to talk about is The Volunteer. It may not be everyone's favorite, but it's no doubt a great way to show off how far Geralt would go to help out someone that doesn't mean any harm.
The Volunteer has you meet Trollololo, a Troll who believes he's a Redanian guard. Unfortunately, as he was on duty, he took out both peasants and Redanian guards but didn't mean to. You have to decide what to do with Trollololo — do you let him live, or help him paint his own Redanian Fort?
9/10

Reason Of State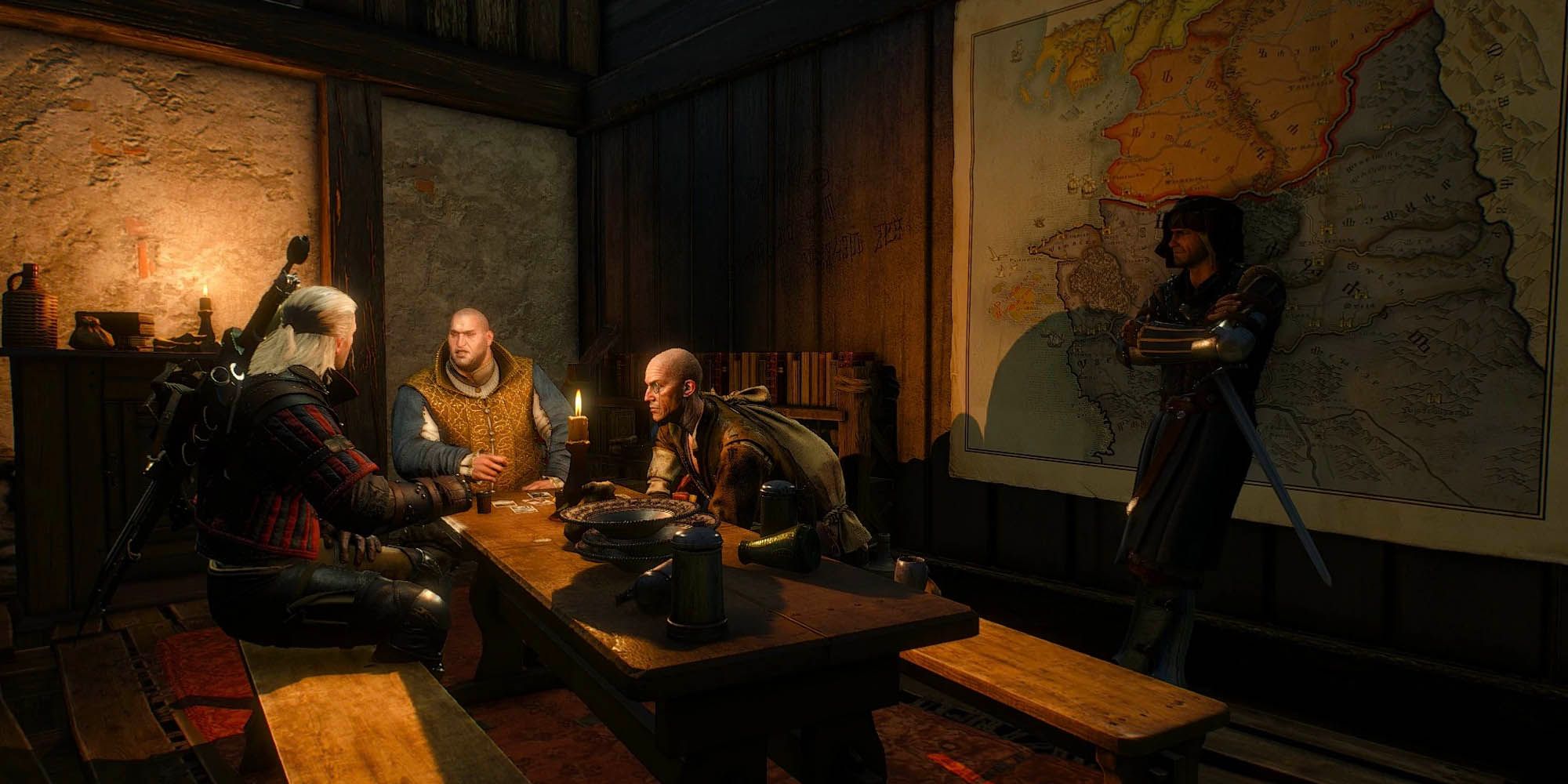 This is undoubtedly one of the most essential side quests you can take part in, with repercussions on the storyline and geopolitical situation around you. In Reason of State, you work with friends old and new to take down Radovid and virtually instigate a coup d'etat.
Working with Dijkstra, Thaler, and Vernon Roche, you'll have a long way to go before taking down the Redanian king. Just remember to complete this quest before you start On Thin Ice.
8/10

In Wolf's Clothing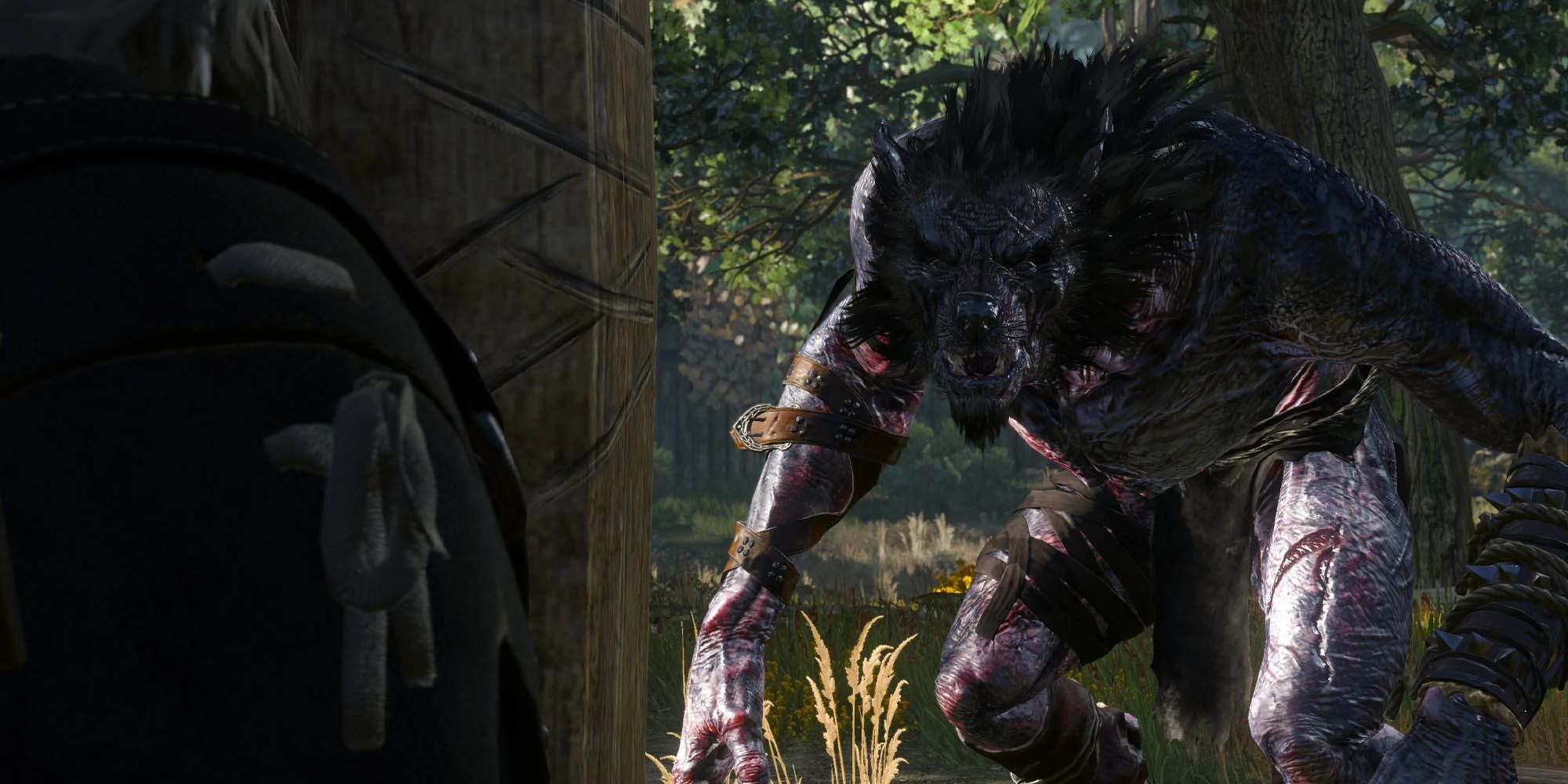 There are multiple ways to start this side quest, but the one thing in common with all three is that you need to be in Skellige to start it off. In Wolf's Clothing, you wander through the Skellige Isles looking to rid the area of a Werewolf that haunts Freya's temple gardens.
Once you find out who the Werewolf is, there is a lot of decision-making on your part — after all, lifting a Werewolf curse is no easy task, be it in Skellige or all over the world.
7/10

Return To Crookback Bog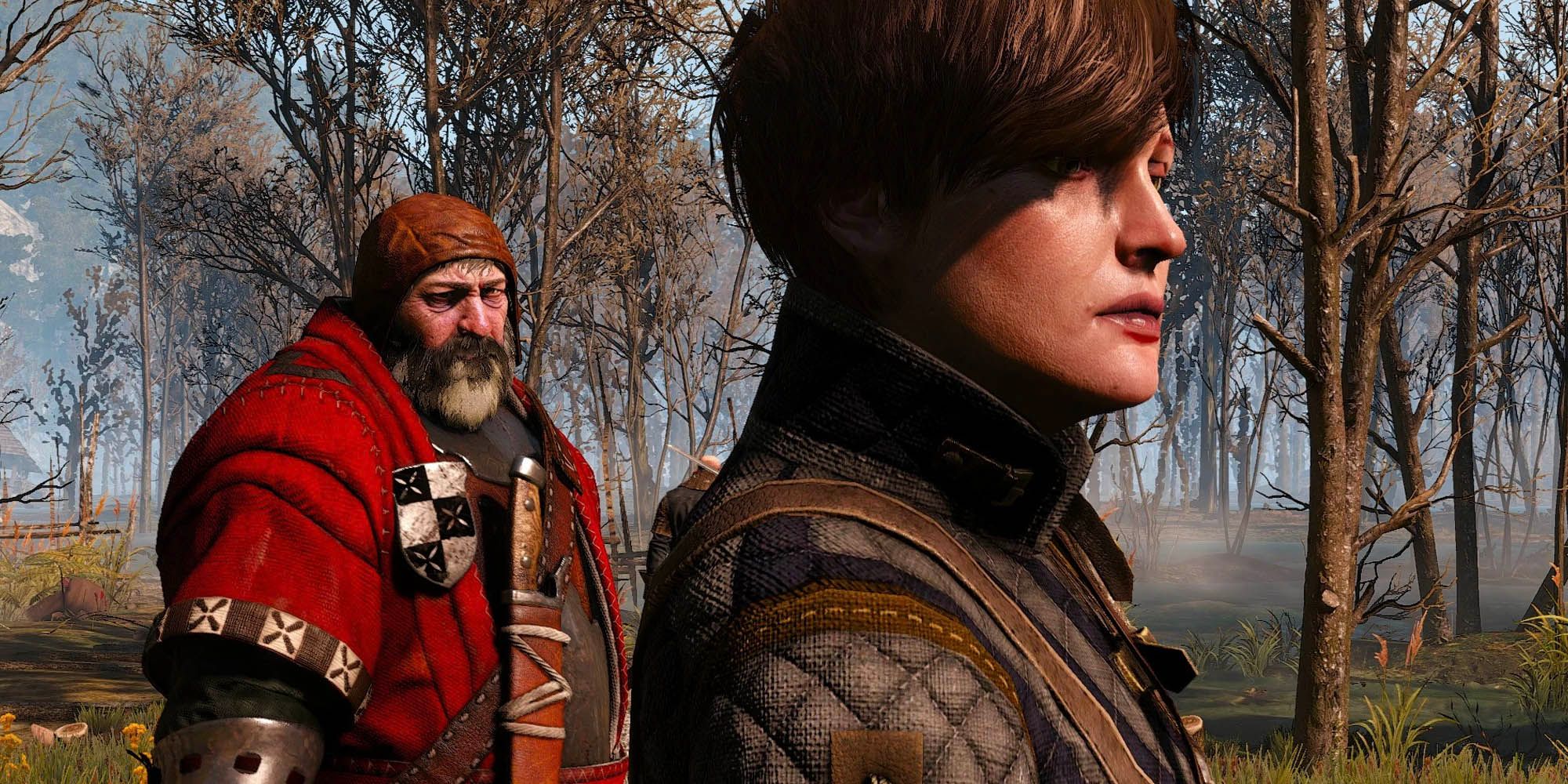 We're sure that everyone has done Return to Crookback Bog in the course of their playthroughs. When first meeting the Bloody Baron, you might feel that he isn't the nicest of characters in the game. However, you do realize that all the characters in The Witcher 3 have more personality than what you're led to believe.
By helping the Bloody Baron reunite his family, you aren't only doing a good deed — you're picking up perhaps one of the highest yields of Ability Points given by a side quest.
6/10

Ghosts Of The Past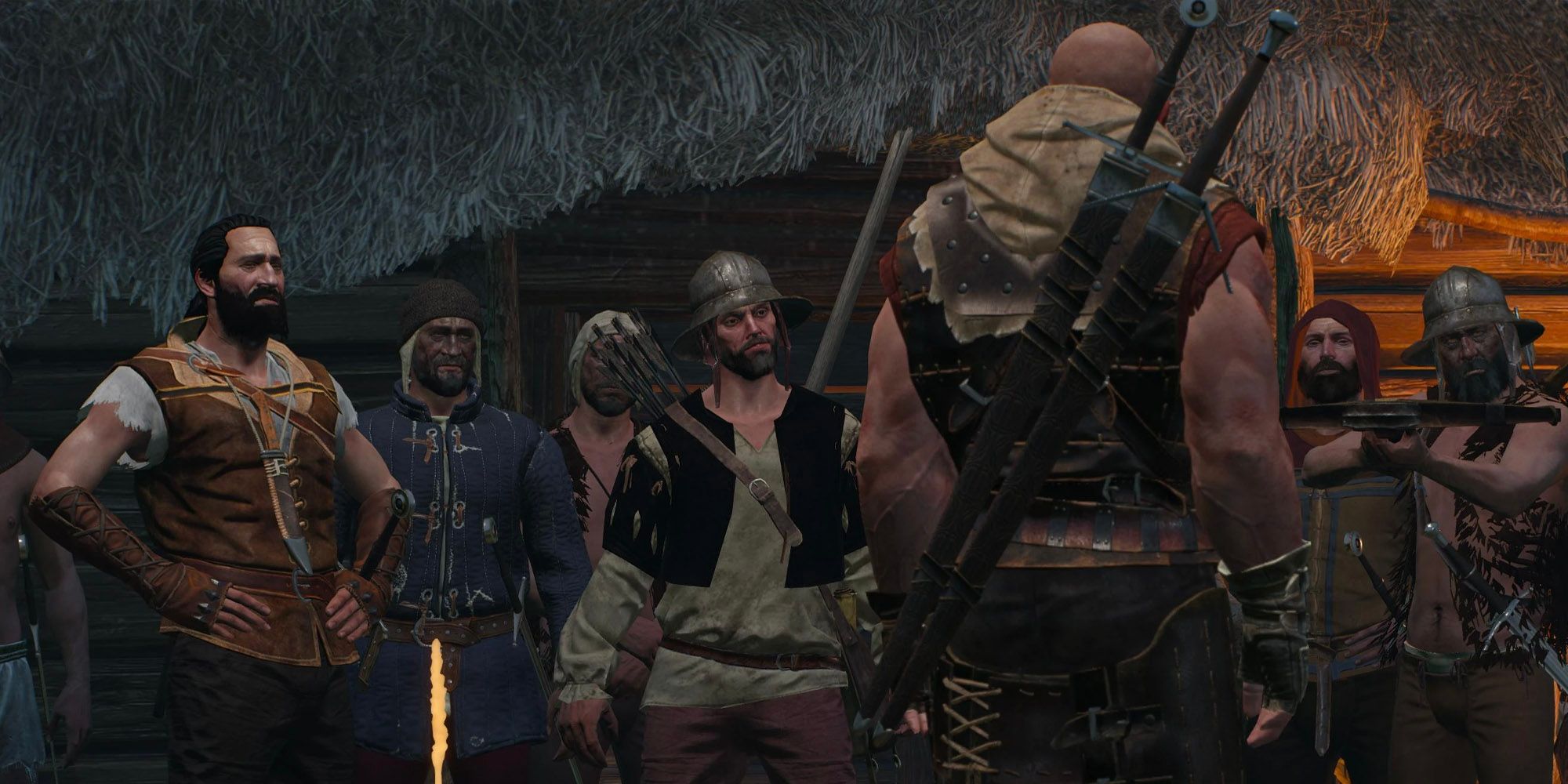 For all of you Witcher fans who have played Assassins of Kings, Ghosts of the Past sees you say hello to an old friend. If you didn't kill Letho at the end of The Witcher 2, you'll randomly find him in a farmstead outside Lindenvale, figuring out how to fix his problems with a group of local bandits.
Help him out, and you'll have a worthy ally during the final battle at the end of the game.
5/10

High Stakes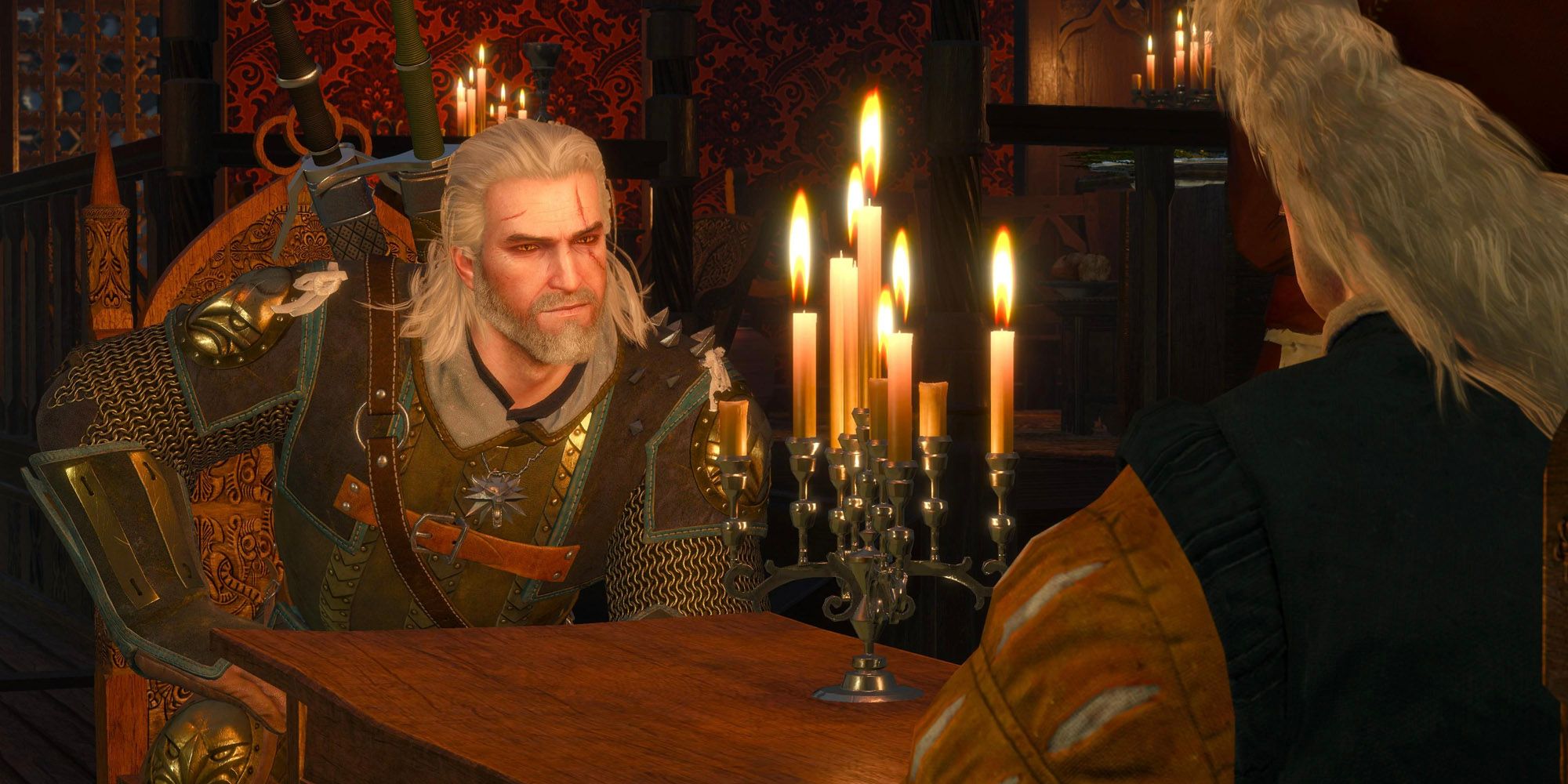 Gwent has become one of the most successful minigames in an RPG, so why not partake in the game's most illustrious Gwent tournament? High Stakes is the highest-paying side quest in all of The Witcher 3, but be careful — you don't get any retries.
With a 1,000 Crown entry fee, win your way to the top and become the Gwent Master of the Passiflora. Make sure you've collected all the Gwent cards before signing up; you'll thank us later.
4/10

The Last Wish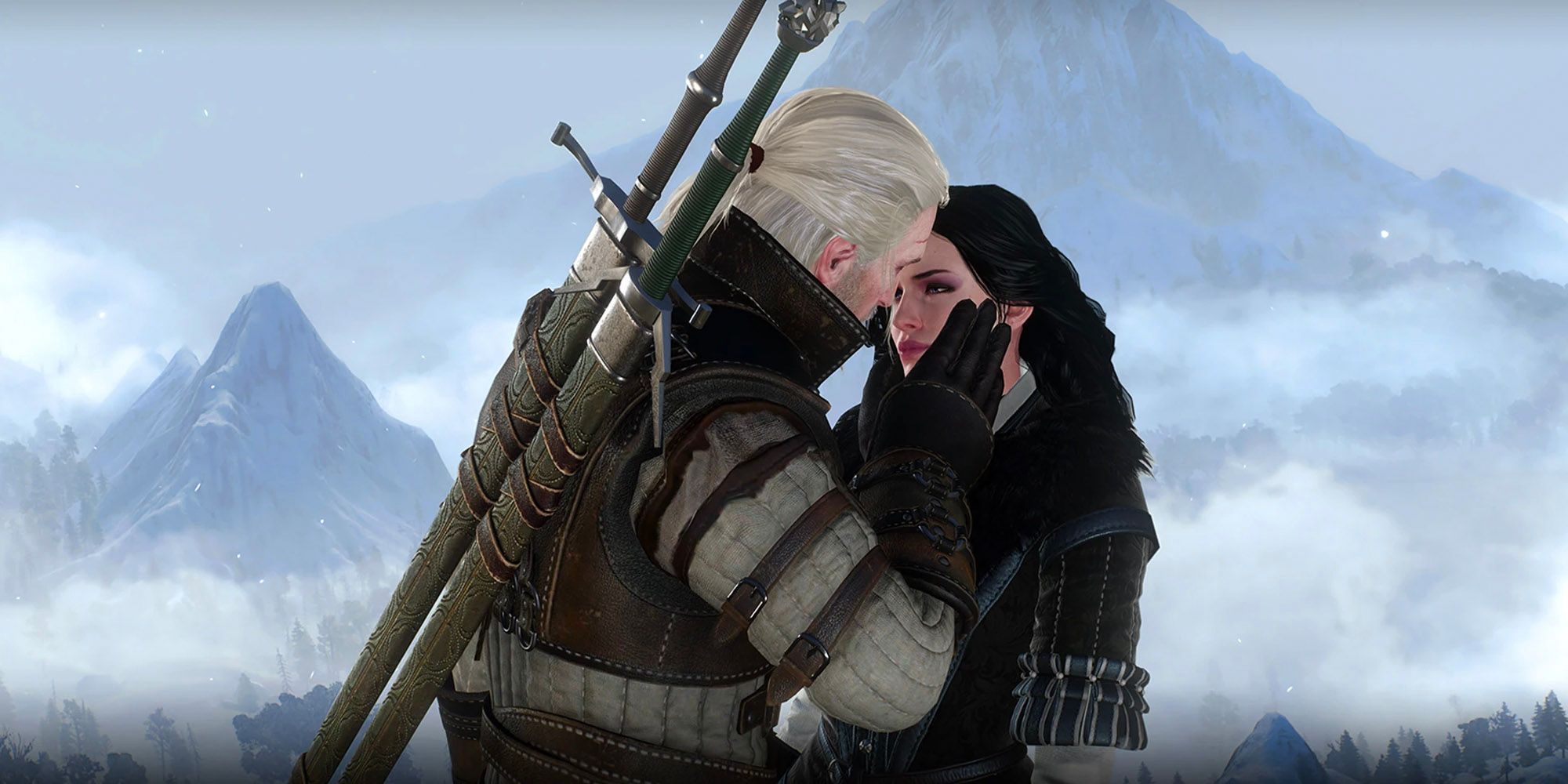 We all know that Geralt has two main romance interests in The Witcher series, which come to a conclusion in The Witcher 3. You get to pick which of Yennefer or Triss Geralt is supposed to be with.
The Last Wish is the side quest where Geralt and Yennefer complete their love story, seeing you take down a Djinn on a ship stuck high up in the mountains. The title is based on author Andrzej Sapkowski's collection of short stories, in which he tells us about the first time the two met.
3/10

Face Me If You Dare!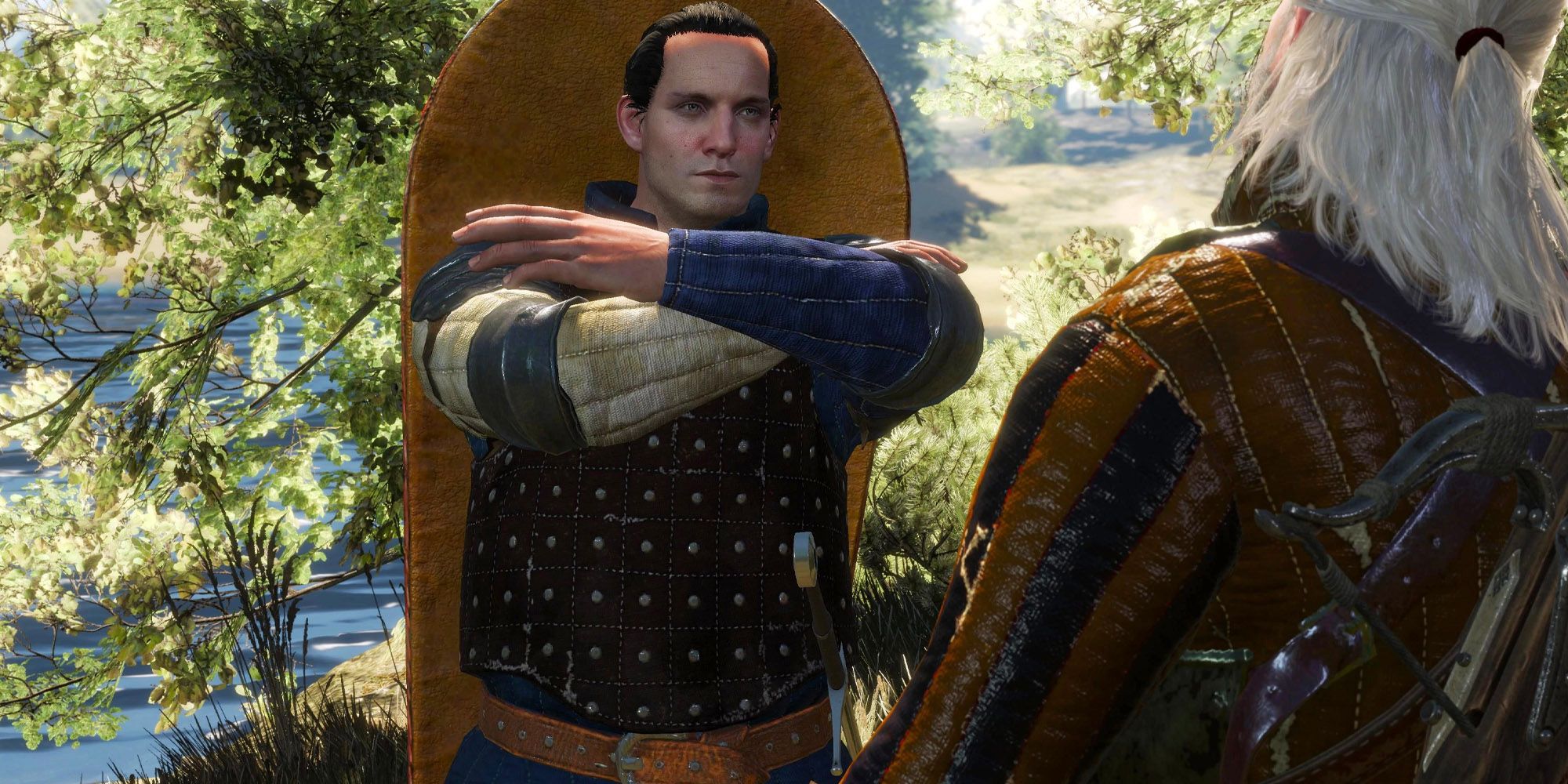 The world of The Witcher is full of peculiar characters, and Ronvid of the Small Marsh is undoubtedly one of them. You encounter him outside Crow's Perch for the first time, and he has an odd plan to take down at least 100 knights to honor his beloved.
The thing is you aren't a knight, but Ronvid doesn't care. He sees that you carry a sword and still wants to fight you. This will happen in two other locations after you beat him the first time, at Tretogor Gate and Novigrad's Silverton borough — with the last one being his end, unless you decide to use Axii on him.
2/10

The Play's The Thing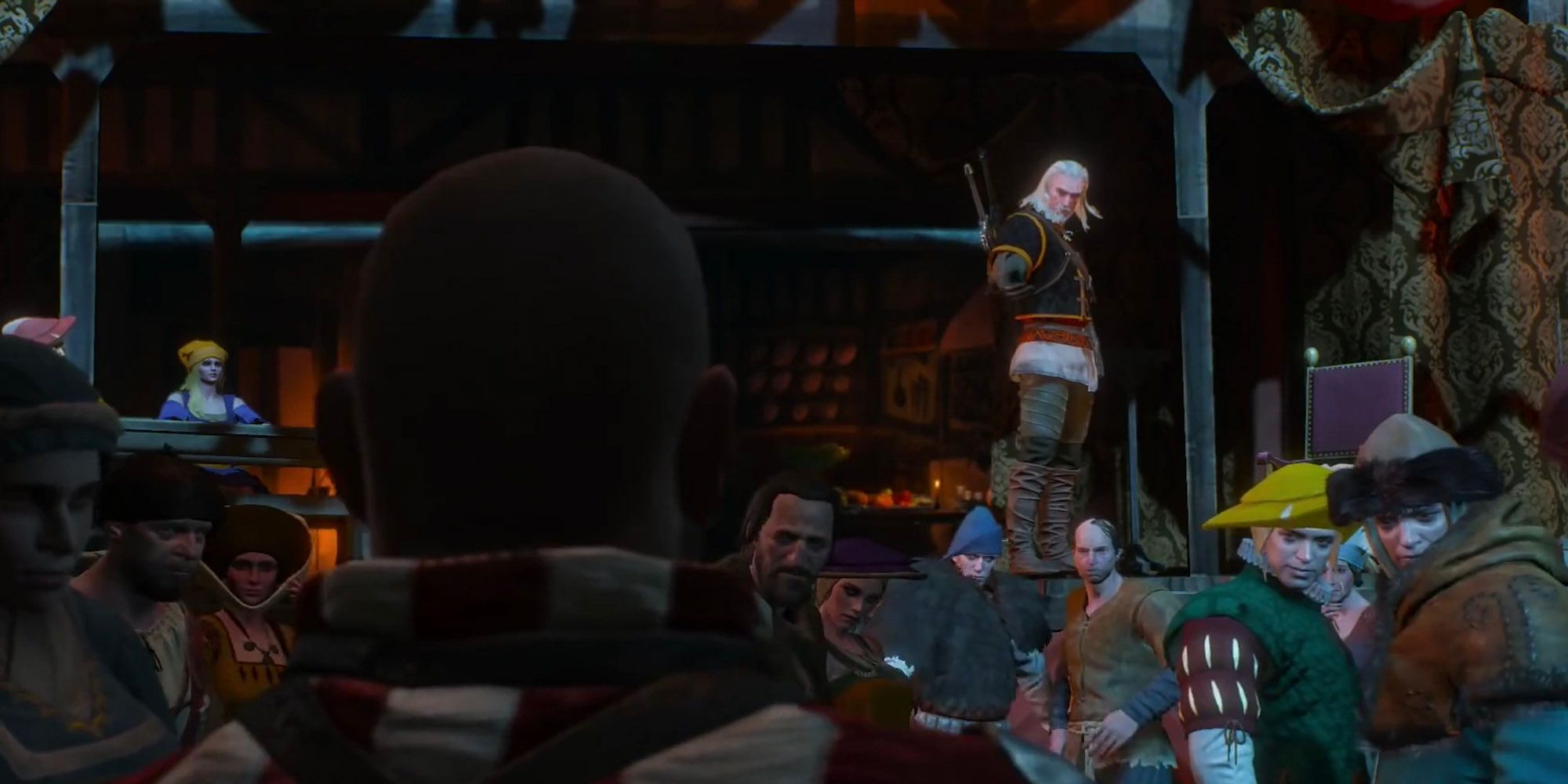 This isn't a side quest per se, but out of all of the missions in The Witcher 3, getting the chance to see Geralt of Rivia show us his acting chops is something we would love to enjoy again for the first time.
This is especially true of the odd pairing of his cast members all dressed accordingly and Geralt reciting his lines, ready to take down the next monster.
1/10

The Path Of Warriors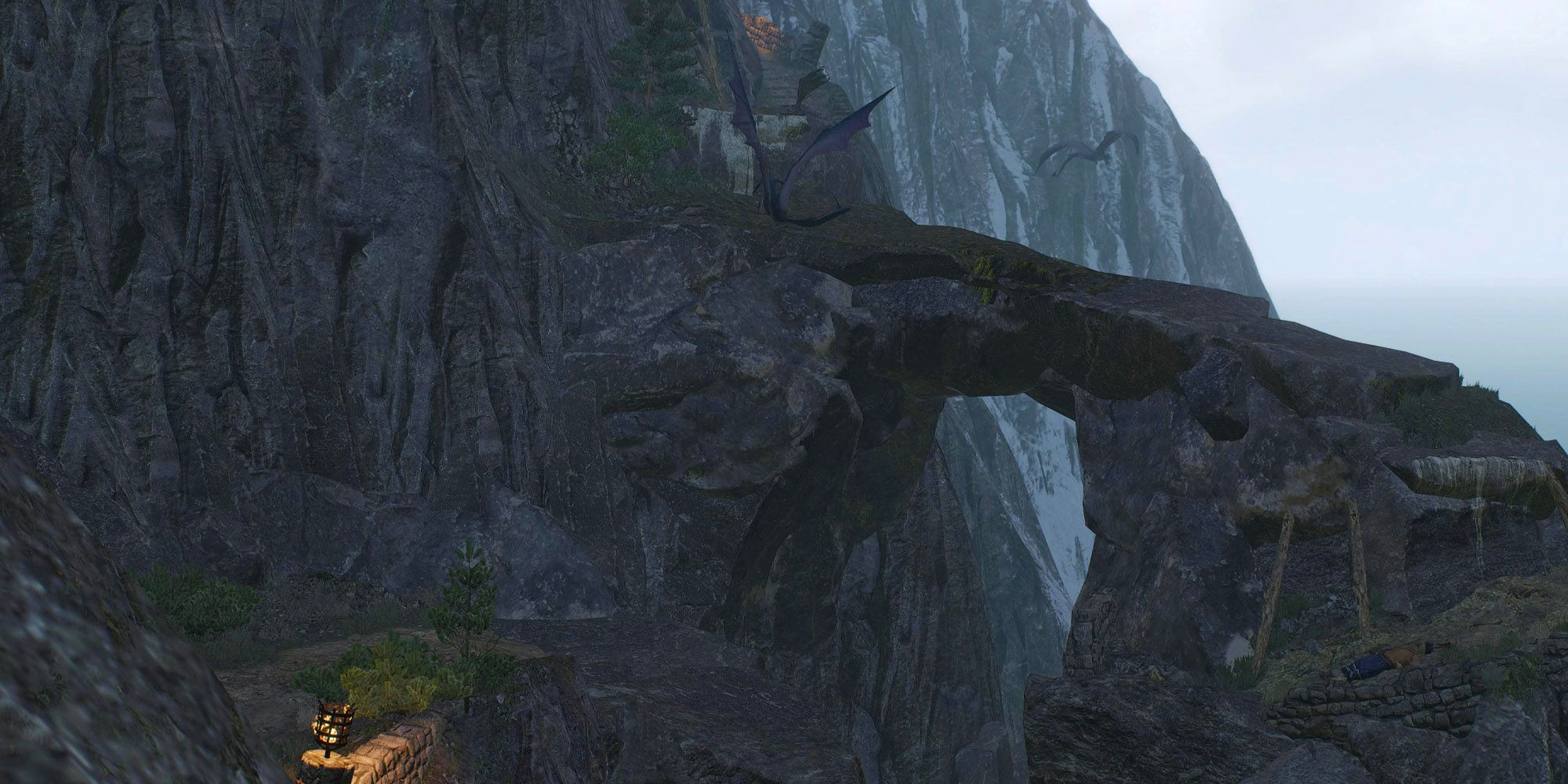 Finally, we head back to Skellige. Here, you don't only help pick the new leader of the clans but also prove your worth as a true warrior. After you finish talking to Gunnar, it's up to you to take part in the Path of Warriors towards Yngvar's Fang, which makes the fighters of Skellige feared all around the world.
Once you can complete the task, you'll finally receive the respect you deserve from every citizen of Skellige, whether they are peasants or warriors. It's also a great way to learn more about the lore and culture of Skellige. A win-win situation when picking up a side quest.
Source: Read Full Article