The vaccine is here, but it'll be months before people are able to get it in any real quantities, and that means we're going to have to endure the COVID-19 pandemic for the first part of 2021 at least. And since everyone is afraid to go outside, major apparel and tech retailers are going to try and encourage people to come out of their homes with some new protective gear.
CES 2021 has just kicked off as an online-only event, mirroring moves made by most other large in-person expos over the past year. Corporations still want everyone to know what they're working on, and Targus is no exception.
The company best known for tech accessories released a video and press release for their upcoming products in spring of 2021, and there's a definite theme. That theme being disinfecting your life so you don't catch COVID.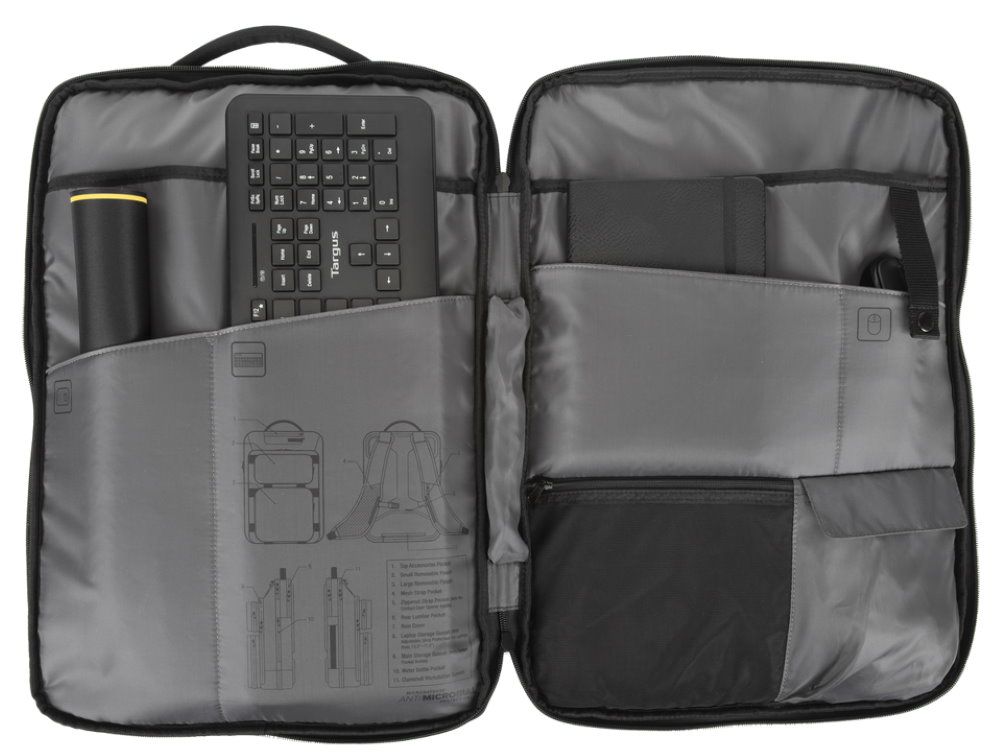 For gamers on the go, Targus is coming out with the new 2Office Antimicrobial Backpack. It's a backpack with space for either a 15 or 17-inch laptop, but the real selling point here is the antimicrobial coating that's placed on "key touchpoints." These touchpoints basically reduce the likelihood of transmission by reducing the ability for microbial colonies to form where you tend to put your hands, such as the inner sleeves where you'd normally reach for your laptop.
The 2Office Antimicrobial Backpack also comes with pockets for your keyboard, mouse, phone, and water bottle slash rolled up tube of important documents, as well as two front pockets that are ideally suited for a phone or tablet.
Of course, that's not all Targus is giving us to fight off Covid. A new UV-C LED lamp promises to kill 99.9% of germs on anything you place underneath it–in this case, your keyboard and mouse. The lamp is motion-activated so it'll automatically turn on while you type. Run it every hour for five minutes for the best possible results.
Expect Targus to also release an antimicrobial mouse and keyboard this spring too for a double-whammy of anti-COVID peripherals.
Source: Read Full Article