If you've been dying to know what's going on with Dying Light 2, Techland is here for you. In fact, the company's marketing branch even used that exact pun to announce a new livestream for the open-world zombie game.
Earlier this week, Techland sent out a little PR package to Destructoid to tease a stream titled "Dying 2 know more?" It contained a letter, UV light, and poster. The letter read:
"Hello, survivor! Remember Harran? Of course, you do. But all that – that was just the beginning. Now, the city is our refuge, and it needs your help. Want to know more? You will, but you'll have to hunt. I had to hide the info – this place isn't safe. Track down the clues and remember, it's all for your eyes only. This message cannot fall into the wrong hands. You're our only chance, survivor!"
It was all a clue to use the UV light on the poster, which revealed the date and place of the stream. Dying Light 2's new stream will air on May 27, 2021 at 12PM PT on Techland's Twitch channel. Once the stream is finished, we'll post it below.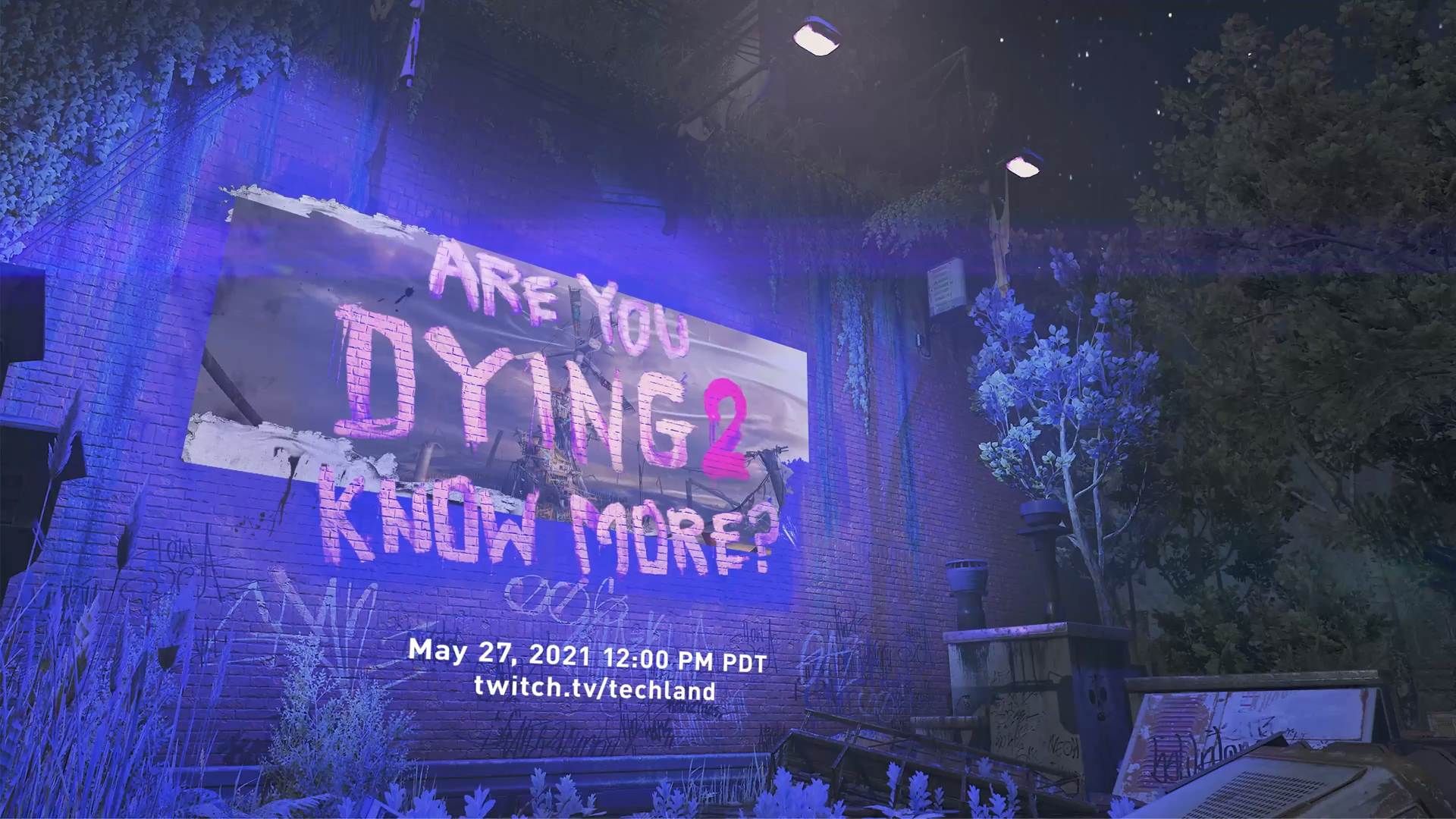 As for what we already know, Dying Light 2 will not have characters from the first game. It will also not have vehicles or firearms, but will feature a map twice the size of the first game's.
Source: Read Full Article