Twitch Prime members can now claim those extra 9 months of Nintendo Switch Online subscription.
Earlier this year, Nintendo announced a partnership with Twitch that would provide Nintendo Switch owners a free year of Nintendo Switch Online. In order to play any of the Switch's online games, you need to subscribe to Nintendo Switch Online in much the same way you need Xbox Live or PlayStation Plus to play their multiplayer titles.
The deal was pretty sweet: you get one free year of Switch Online by linking your Twitch and Nintendo accounts. However, there were several catches. First, you need to be subscribed to Twitch Prime, which meant paying for Amazon Prime. Second, you needed to have a Switch Online account set up as well. And third, they'd only give you three months free to start. The remaining 9 months had to be claimed later.
Why did they do it like that? Who knows. Free offers usually come with so many strings that just having to go back and renew your free months of Switch Online seems like a fair deal.
Anyway, those three months have elapsed, so you should be able to claim those extra 9 months now. And you really should, since if you don't claim them before January 22nd, 2020, they disappear forever.
There's also another catch. For people that didn't sign up for the first three months, it's already too late to claim them. After September 24th, the first part of the 12-month deal expired and if you can't claim the first three months you also can't claim the remaining 9 months. So if you're new to this deal, sorry, but the offer has expired.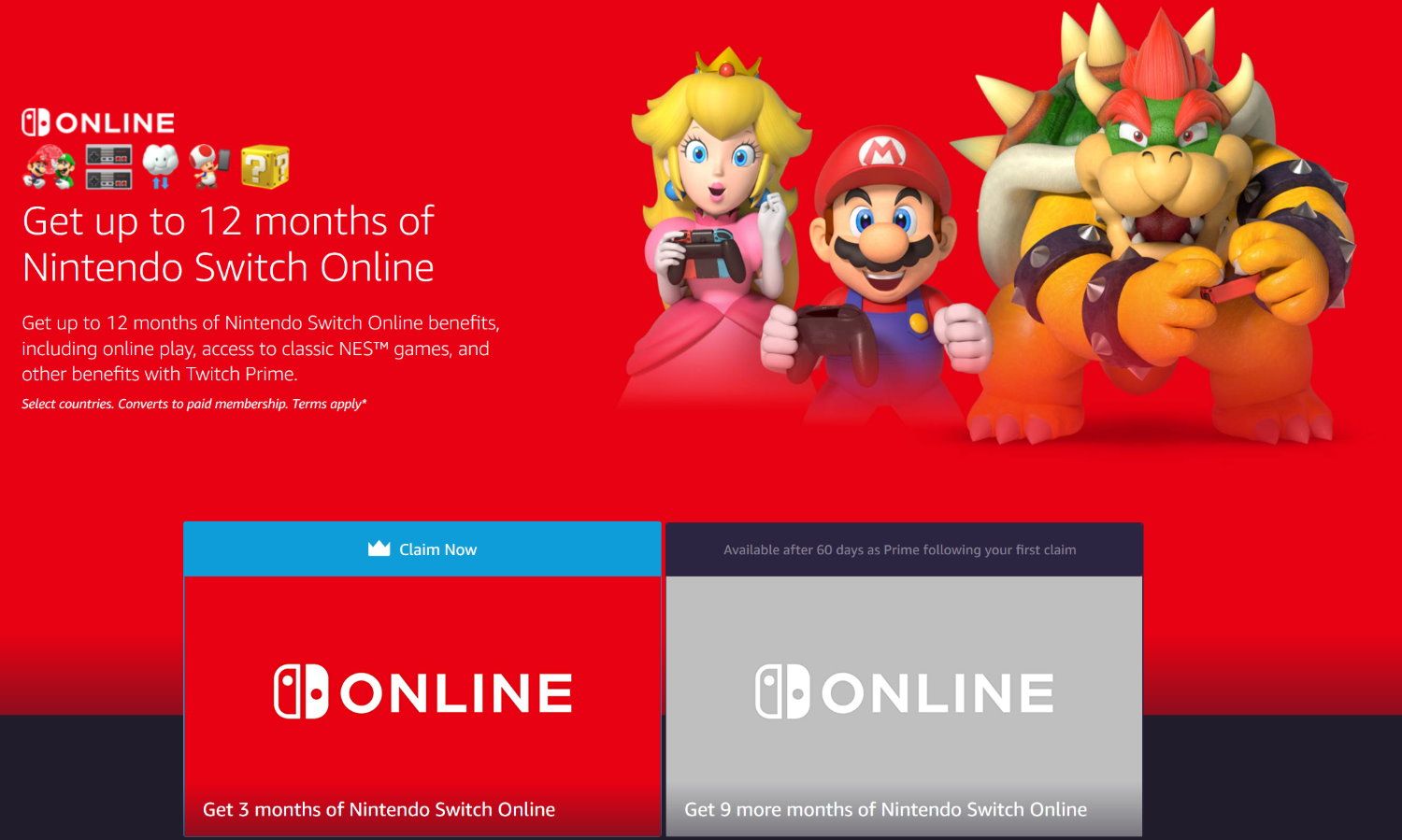 Reddit users are reporting that some of them weren't able to claim the extra 9 months back in the summer when the first 3 months expired, but they're able to claim their remaining 9 months now. If you fell into this camp, be sure to try clicking on the Twitch Prime website to see if you can get those 9 months.
As for the rest of us, maybe next time we'll pay attention to free Amazon offers. And maybe we'll spend a few bucks to get Amazon Prime. I hear there are some decent TV shows on Amazon these days.
Source: Twitch, Reddit
Source: Read Full Article