It has been five years since Despicable Me 3 hit cinemas, and another two years on top of that since the Minions got their own spinoff movie. Suffice to say, people were pretty excited when a new film in the series arrived in theaters last week. Excited Gru fans have been donning suits for their trips to the movies. A viral trend that has gotten so out of hand, some cinemas have now banned smartly-dressed children from attending Minions screenings.
Minions: The Rise of Gru follows a young Felonious Gru and details how he met his, well, Minions in a prequel to the trilogy of Despicable Me movies. In homage to the lead character, who is revealed to have been wearing a suit from a very young age, teenagers have been suiting up themselves to see the film. However, as highlighted by The Guardian, some cinemas in the UK are trying to stamp out the tributes due to some of the behavior that comes along with them.
"We are currently not admitting unaccompanied children wearing suits for Minions: The Rise Of Gru," a sign posted at a cinema in Wadebridge, Cornwall reads. "This is due to the issues we have encountered over the last two days and it's associated behaviour." While wearing suits to the cinema isn't hurting anyone, it seems some have been runing it for others by making noise throughout and even throwing things at the screen in some instances.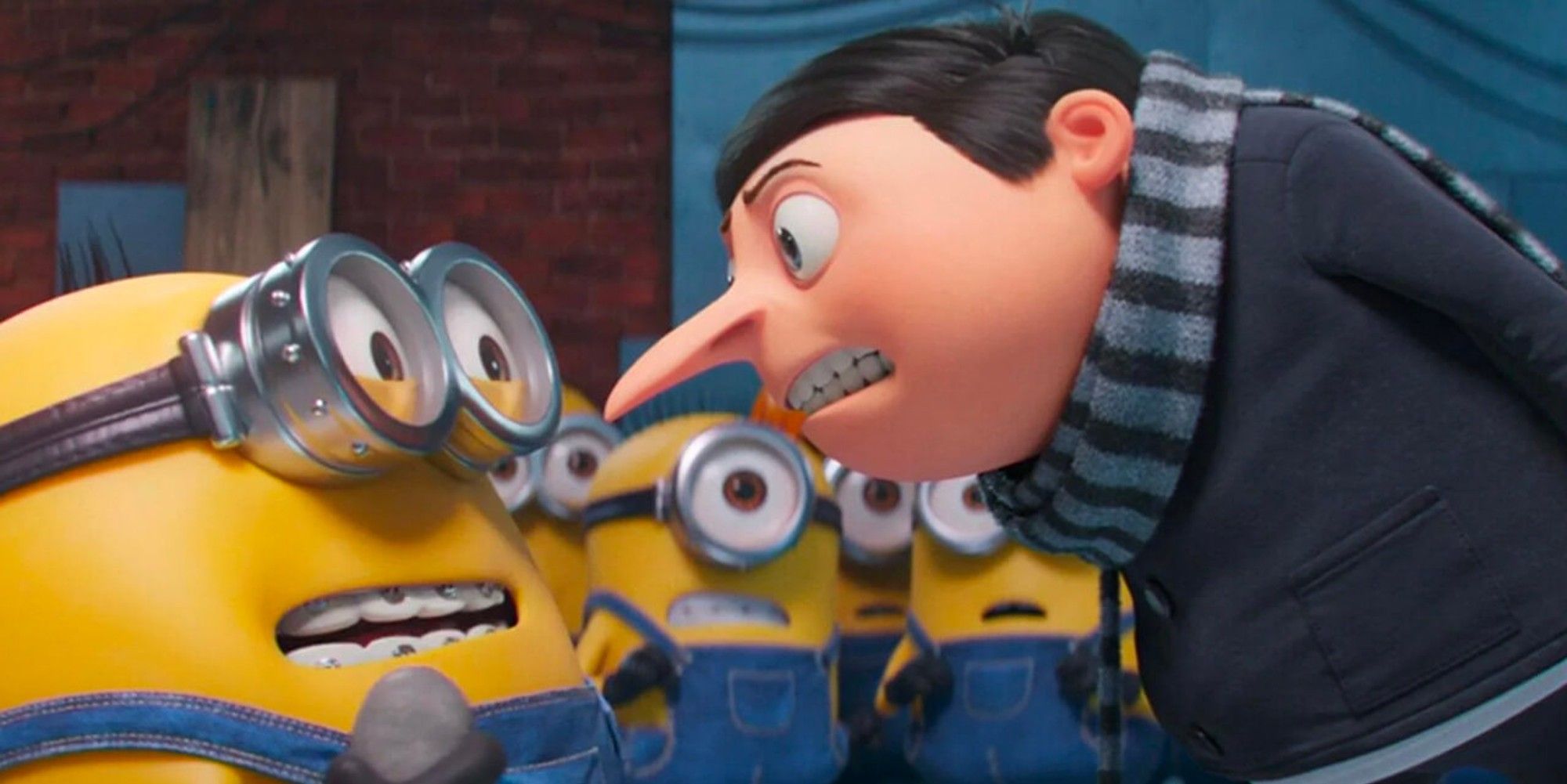 While it might not be clear how exactly this trend began, TikTok is where it has gained traction. The teenagers attending the screenings have dubbed themselves GentleMinions and have been sharing clips of their trips to the cinema on social media. Some of the videos have been racking up millions of views, hence the trend spreading like wildfire.
It's certainly a tricky situation to handle. On the one hand, if you're taking your kids to the cinema, the last thing you want is a group of rowdy teens runing the experience. On the other, if they're respectful and mildly amusing, which appears to be the case most of the time, then hopefully, no harm done. It's also worth nothing most of the teenagers suiting up will have been children when the last Despicable Me movie launched, hence their affinity for the series.
Source: Read Full Article