A nuclear bomb laid waste to Verdansk last night, and some players were accidentally given a sneak peek of what it will look like once the map reopens.
Warzone has taken a leaf out of Fortnite's book and staged a very different in-game event complete with a spectacular cinematic this week.  As expected, a nuke launched and was dropped on Verdansk, hopefully ridding it of the zombie infestation that has gradually worsened in recent weeks. As for what's next. that will be revealed later today when the new map goes live.
Or, you could ask some of the lucky few who were accidentally transported to it after yesterday's event. Bartonologist was one of those players, and they shared their inadvertent discovery with the world. The video confirms the rumors that for some reason, the nuclear strike has transported Verdansk back to the 1980s.
As you can see in the video above, areas like Verdansk's airport and stadium look very different from what players will have become familiar with during the past year. The dam isn't there and has been replaced with an aqueduct. There are also a few brand new areas, including Array which appears to be a big radar station. The gulag has also been altered to be more in keeping with the overall Black Ops Cold War aesthetic.
Prior to some players accidentally being transported back to the 1980s, they were able to take part in an in-game event in which players became zombies. They were then tasked with hunting down and killing any players that were left alive. If they were lucky enough to find themselves in a lobby, that is. Many people reported being redirected to queues due to how many people wanted to give the event a try, and not getting the chance before Verdansk was nuked.
The event included "part one" in its title, and part two will launch at some point later today. It's assumed that's when the new Verdansk will be officially revealed. Until then, players are battling it out on a special nighttime version of Rebirth Island. Keep checking in on Warzone for more changes, and hopefully, there will be no server issues for part two.
NEXT: Dice Reveals New Battlefield 2021 Details As Well As A Mobile Game Coming Next Year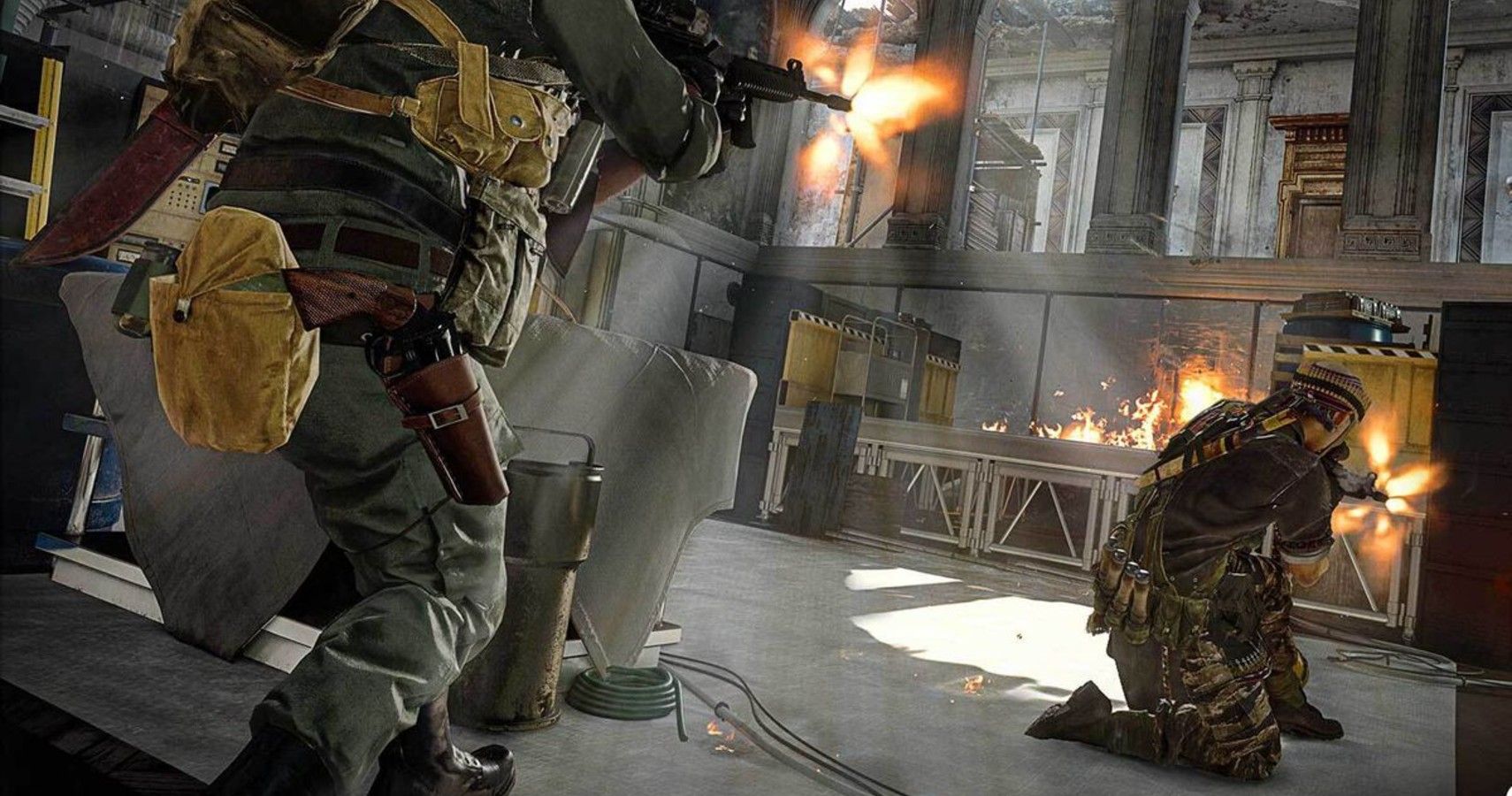 Game News
Call of Duty
warzone
Josh has been gaming for as long as he can remember. That love began with a mild childhood addiction to the Sega Genesis, or Mega Drive since he lives in the UK. Back then, Sonic 2 quickly became his favorite game and as you might have guessed from his picture, the franchise has remained close to his heart ever since. Nowadays, he splits his time between his PS4 and his Switch and spends far too much time playing Fortnite. If you're a fan of gaming, wrestling, and soccer, give him a follow on Twitter @BristolBeadz.
Source: Read Full Article