We're going to see the new Assassin's Creed soon, but what exactly do we want to see? After months of rumors and leaks, Ubisoft officially announced that the next game in the series will be called Assassin's Creed Mirage. It will be shown off at this Saturday's Ubisoft Forward, alongside the rest of Ubisoft's anemic 2022 lineup, including Skull and Bones and Mario + Rabbids: Sparks of Hope, as well as two more Assassin's Creed games set for 2024 and 2026, called Project Red and Project Hexe respectively.
This isn't the next big Assassin's Creed. That would be Assassin's Creed Infinity, a platform for future releases that will take the series into the realm of live service games. Rumors indicate that Mirage will be radically scaled down from recent entries, taking place in just one city: Baghdad. Rumors aside, Bloomberg's Jason Schreier has reported that the game will be a back-to-basics Assassin's Creed, eschewing the massive open-world and RPG framework of the three most recent AC games, in favor of a smaller map and a return to the stealth-focused gameplay that defined the series prior to 2017's Assassin's Creed Origins.
A certain subset of AC fans has been clamoring for something like this for years. As the series moved in a new direction, it abandoned some of the core gameplay pillars AC was built on. For example, the introduction of RPG elements in Origins resulted in the power of your character and every weapon they wielded being determined by a level. In earlier AC games, you could easily dispatch an enemy from the shadows with your one-hit kill hidden blade regardless of where they happened to be in the world. But, in Origins, Odyssey, and Valhalla, your assassin might be at a lower level than the enemy you were attempting to take out. Instead of falling over dead, they might just take some damage and alert the camp to your presence. Stealth was, suddenly, significantly less viable than it had been for a decade.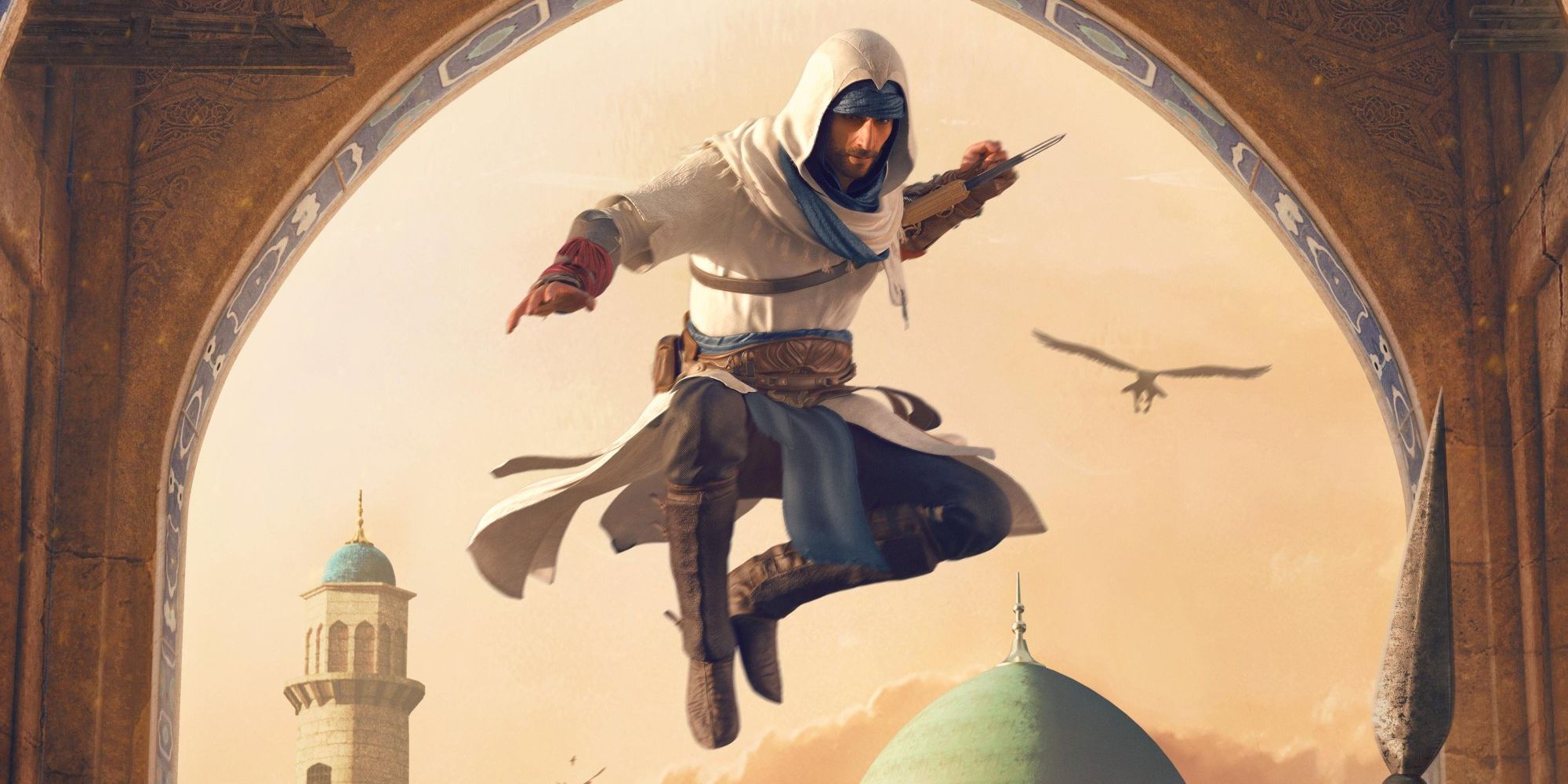 While Assassin's Creed Origins, Odyssey, and Valhalla all retained many of the mechanics of earlier games, they were transposed into significantly larger worlds that had much more in common with The Witcher 3 than, say, Assassin's Creed 2. In the process, key mechanics, like parkour, became deemphasized. What good is parkour, after all, in an open field? Seven years have passed since the release of Assassin's Creed Syndicate, the last traditional AC game, so it's unsurprising that fans are feeling nostalgic for this earlier era. But, while we may miss certain mechanics, Ubisoft will need to be careful not to directly adapt a late 2000s era design ethic for a 2020s audience.
The early Assassin's Creeds were checklist games, through and through. There were main story missions to complete, races to run, dozens of treasure chests to find, plenty of wanted posters to tear down, sync points to discover and much, much more. When I finished AC2 for the first time in 2018, I was struck a) by how fun it was, and b) by how dated its approach to design was in a post-Witcher and Breath of the Wild world. It's still enjoyable to run around, allowing yourself to be distracted by the myriad activities you come across, but the open world RPGs of the late 2010s have shown us that there are more cohesive ways to design a game. What will an old school Assassin's Creed game even look like in a landscape that tends to dismiss that style of game on the rare occasions that they emerge in the current landscape? I thought Crackdown 3 was a great time, but the platformer/shooter also felt like a throwback to the Xbox 360 era, and was largely dismissed as a disappointment for Microsoft.
\
Ubisoft will need to walk a tightrope with Mirage, avoiding the dated conventions of games that are now at least seven years old, while also avoiding the RPG mechanics that old school fans dislike in the new ACs. Other series have found great results by serving up smaller standalone entries. Dishonored: Death of the Outsider, Uncharted: The Lost Legacy, and Spider-Man: Miles Morales are all great games that benefit from being smaller in scale than their immediate predecessors. But, all of those games were, mechanically, quite similar to the games that came before. Ubisoft has a different task ahead of it, akin to what developers like Bluepoint are tasked with when they remake an older game like Demon's Souls. How much of the Assassin's Creed formula still works? And how much of it has fallen out of sync?
Source: Read Full Article