For the first time this year, the week has been almost entirely devoid of bad news. Instead, we've got Xbox and PlayStation one-upping each other with more and more free games to play, a Square Enix showcase that revealed some highly anticipated new games, and the confirmation of a long-rumored sequel in a beloved franchise. Meanwhile, Fornite Chapter 2 – Season 6 started with a mind-boggling live event, and Sony made a very surprising acquisition that has gotten a lot of mixed reactions in the fighting game community. We have one delayed game, which is something we've come to expect in the pandemic era. Finally, Marvel's Avengers might be good now? It's too soon to tell, but our hopes are sky-high.
Xbox Game Pass Adds Over 60 More Games
Just days after final confirmation of the Zenimax acquisition, Microsoft added the vast majority of Bethesda's modern library to Xbox Game Pass on console, mobile, and PC. With only a handful of notable exclusions, like Wolfenstein 2: The New Colossus and The Evil Within 2, Game Pass subscribers now have access to the full catalog of Bethesda games, including Doom, Dishonored, Fallout, The Elder Scrolls, and Prey.
Additionally, Game Pass for PC subscribers now have access to over 60 new games through EA Play. The entire EA Play catalog came to Game Pass Ultimate for console and mobile players in November 2020, with the PC release expected for the following month. The launch was eventually delayed, but PC subscribers now have access to the full EA Play library, which includes major franchises like Mass Effect, Dragon Age, Star Wars Battlefront, and Battlefield. To access EA Play on PC, simply download the new EA Desktop App and link your Xbox account.
Fortnite Season Six Goes Live With Lara Croft
Fortnite Chapter 2 – Season 6: Primal started this week with an appropriately over-the-top trailer, Fortnite players were presented with the Zero Crisis Finale, a reality-warping in-game event that once again caused dramatic changes to the world of Fortnite.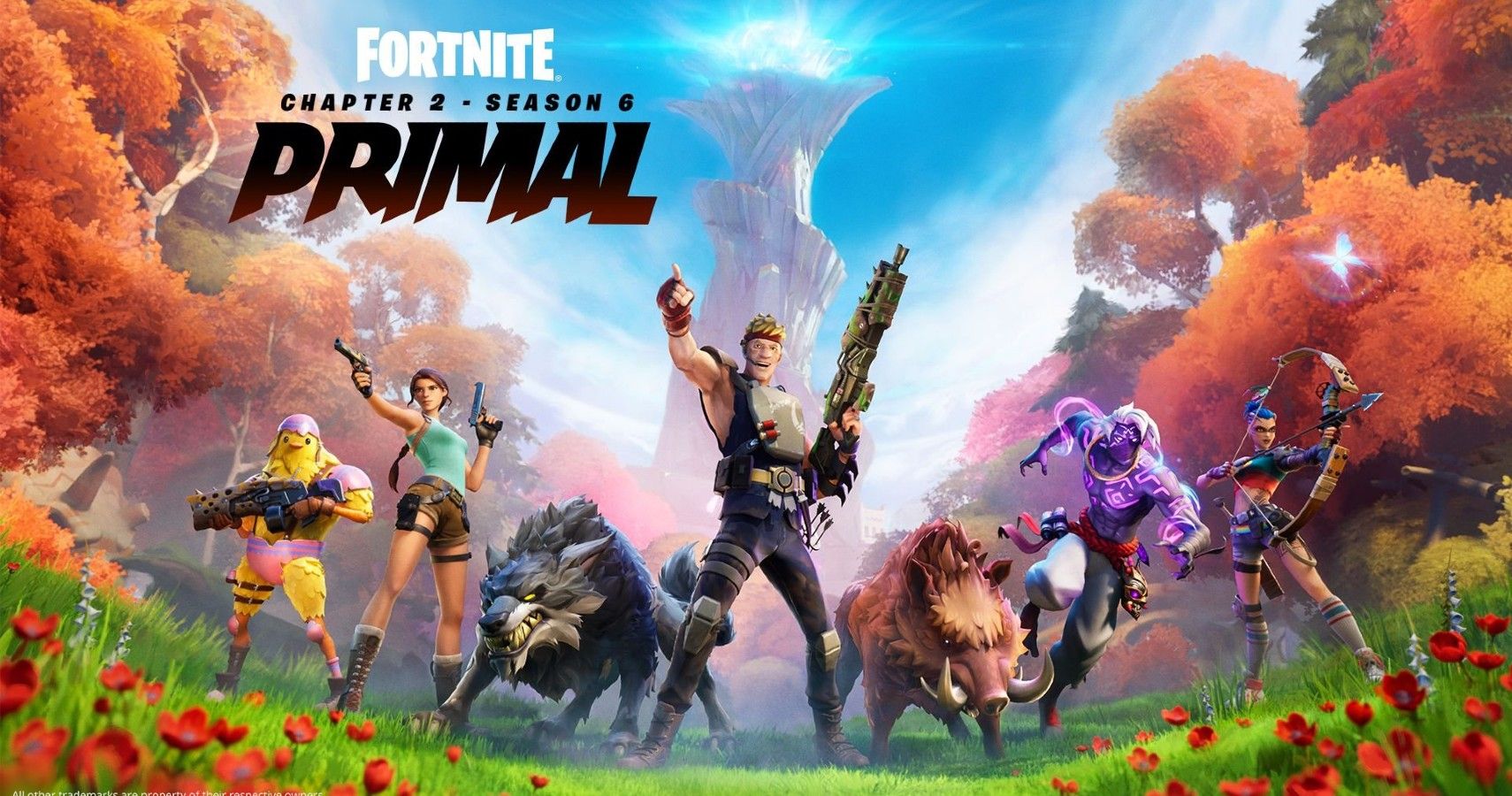 In Season 6, players must now contend with aggressive wildlife on the island as they scour for the new bunker chests scattered around the map. Primal also introduces new primal weapons to craft, a new Lara Croft skin, and some major changes to the layout of the map, including:
Zero Point is now The Spire
Colossal Crops can be found in the northern section of the island
Salty Springs is now Primal Pond
Season 6: Primal just started this week, but players are already finding some secrets and clues that point to upcoming content, including the possibility of dinosaurs joining the island.
PlayStation Dominates The News Cycle With Free Games, New VR Controllers, And The Acquisition Of EVO
It was a massive week for PlayStation, who announced the acquisition of fighting game tournament EVO Championship Series. EVO, which hosted its first-ever digital-only event last year, will return this August under new ownership. As Super Smash Bros. is one of the most popular infrequent games featured at the tournament, Nintendo offered a comment to IGN on the purchase, saying, "Nintendo has enjoyed engaging with fans at past Evo tournaments and wish the show organizers the best with their new venture. We will continue to assess Evo, and other opportunities, as we plan for future online and offline Super Smash Bros. tournament activity."
PlayStation also announced a new round of free games coming this month as part of Sony's Play At Home initiative. The new collection includes a number of indie favorites like Enter the Gungeon, Subnautica, and Abzu, as well as the Guerrilla Games' Horizon Zero Dawn, which is receiving a sequel later this year.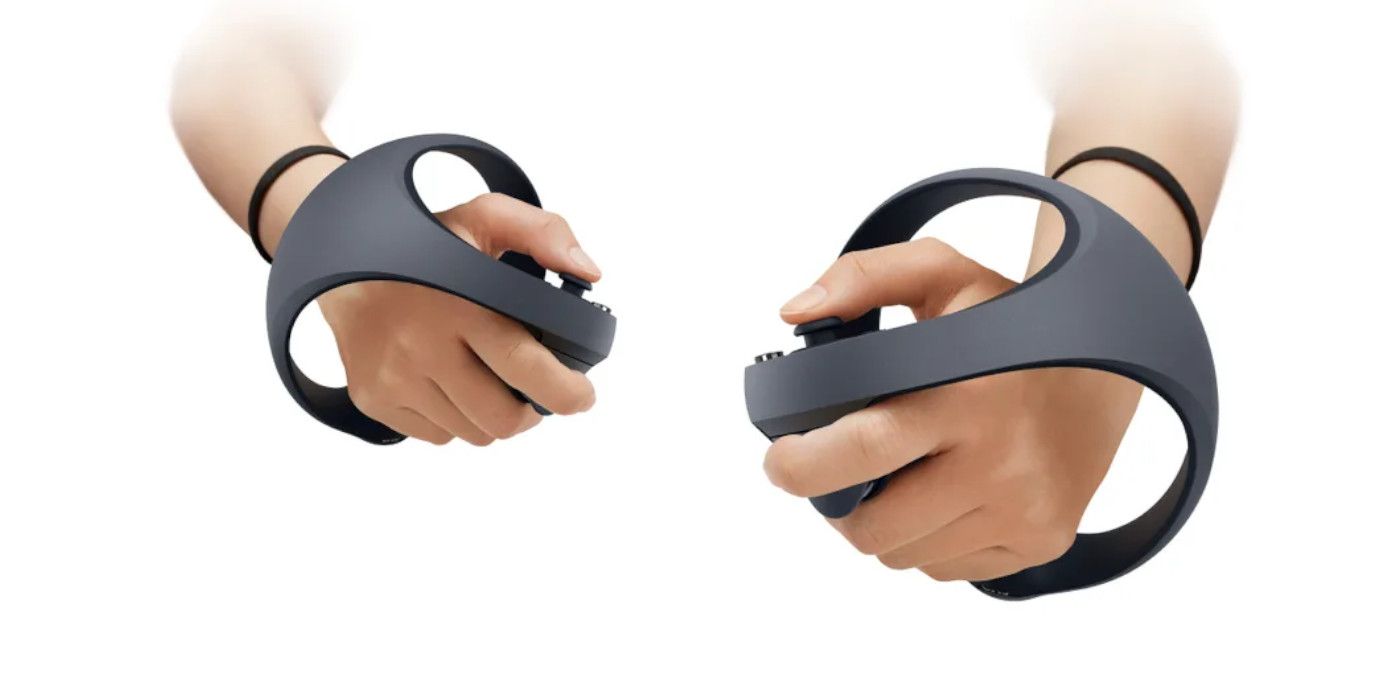 Finally, Sony revealed the designs for its next-gen PSVR controllers. A post on the PlayStation blog shows up the controllers and explains some of the features they will have when PSVR2 becomes available sometime after 2021. The controllers will include the same features as the PS5's DualSense controller, including haptic feedback and adaptive triggers.
Square Enix Presents Provides Big Updates For Marvel's Avengers, Tomb Raider, and Forspoken
Square Enix's first digital showcase debuted this week, featuring news for current and upcoming games from the publisher. The showcase began with a celebration of Lara Croft for Tomb Raider's 25th anniversary. Not only is Lara and Croft Manor featured in Fortnite, but several classic Tomb Raider games will receive re-releases later this year. Tomb Raider fans can also look forward to the official Lara Croft cookbook.
After revealing a number of mobile games, including Hitman Sniper Assassins, Just Cause Mobile, and a Pokemon Go-style game called Space Raiders AR, Square revealed the new roadmap for Marvel's Avengers. After the Hawkeye mission, which launched this week, Avengers will be adding Black Panther in the biggest expansion yet, later this year.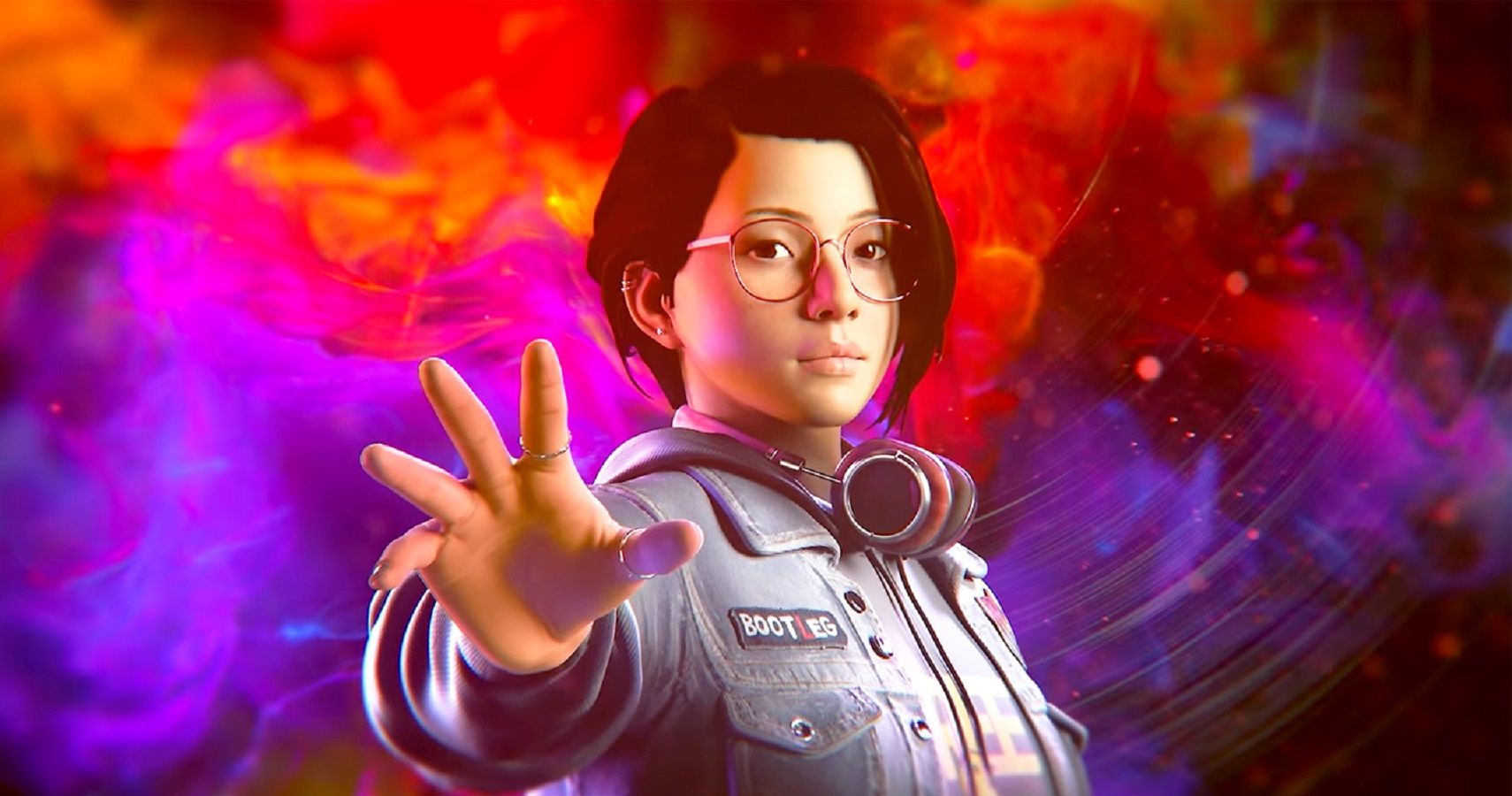 The next Life is Strange was also revealed. Called Life is Strange: True Colors, the game will feature a new character named Alex Chen that has the power to absorb and manipulate the strong emotions of other people.
Payday 3 Confirmed For 2023 Release
Despite years of uncertainty, Starbreeze Studios confirmed this week that Payday 3 is fully funded and set to release in 2023. Starbreeze has signed a $60m publishing deal with Koch Media that will cover the full production cost of the game, as well as advertising and at least 18 months of post-release content. Starbreeze also confirmed that Payday 3 will be releasing for PC and console.
Gotham Knights Delayed Until 2022
A final bit of bad news for the week, Gotham Knights will not be coming out in 2021 after all. The news comes from the official Gotham Knights Twitter account, which explains that the developers are "giving the game more time to deliver the best possible experience for players."
The delay doesn't come as much of a surprise, considering it has only been showcased once, during last year's DC Fandom event. The co-op game, which features Bat-family members Robin, Nightwing, Red Hood, and Batgirl, will be the first stand-alone Batman game developed by WB Montreal since Batman: Arkham Origins.
Next: Bungie Reveals New Changes To Destiny 2's Vault Of Glass World First Race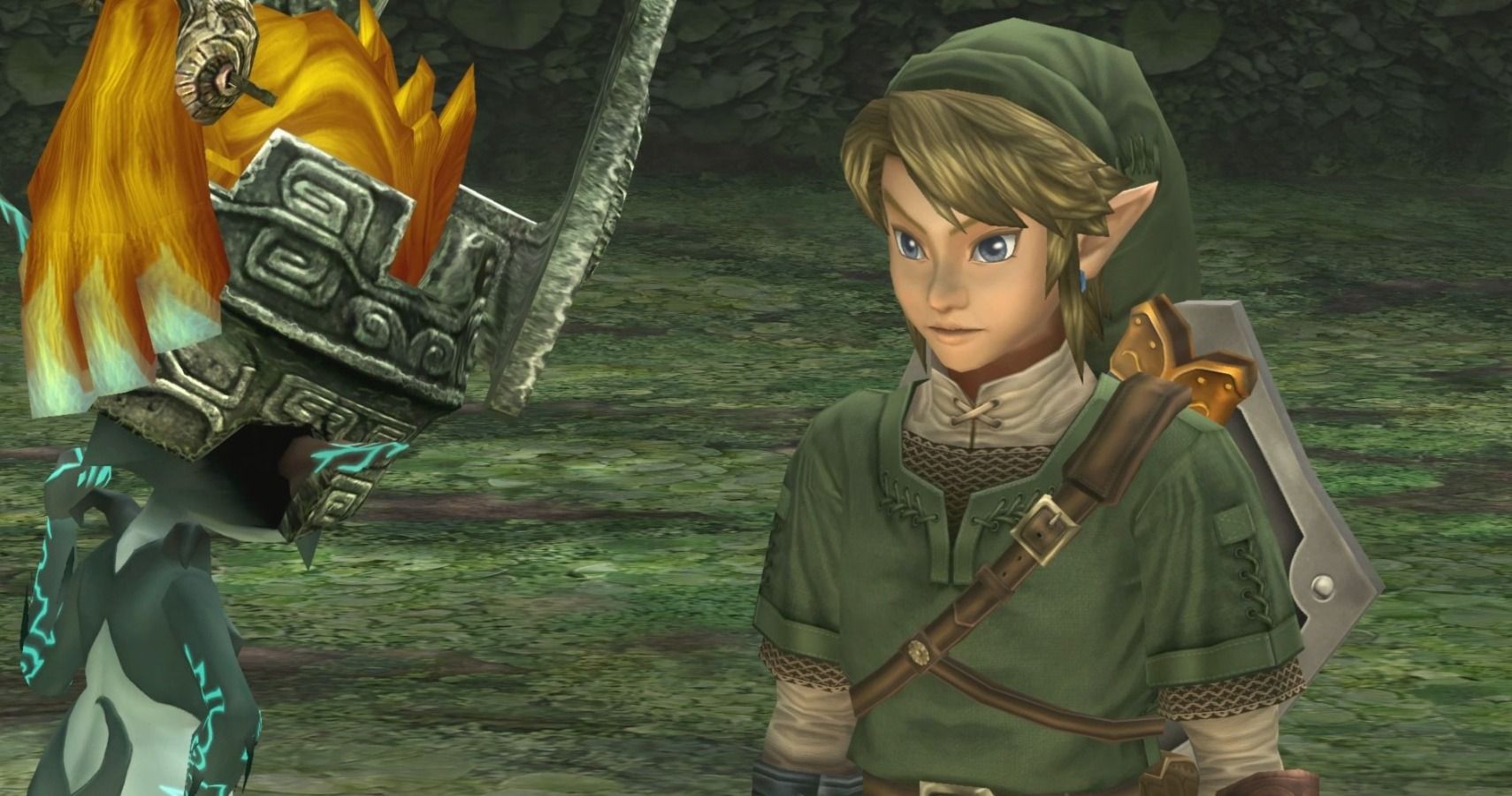 Uncategorized
TheGamer Originals
Life Is Strange
Square Enix
Fortnite
Payday
PSVR
Game Pass
Marvel's Avengers
Eric Switzer is the Livestream News Editor for TheGamer as well as the lead for VR and Tech. He has written about comics and film for Bloody Disgusting and VFXwire. He is a graduate of University of Missouri – Columbia and Vancouver Film School. Eric loves board games, fan conventions, new technology, and his sweet sweet kitties Bruce and Babs. Favorite games include Destiny 2, Kingdom Hearts, Super Metroid, and Prey…but mostly Prey. His favorite Pokémon is Umbreon.
Source: Read Full Article