At this point in the pandemic, I reckon we're all just sat here waiting to hear what Josef Fares comes out with next. He's the bad boy of video games, that guy who rocks up to the bar smoking a cigarette indoors, but not in a dickhead way. "You want me to put this out?" he asks. "Sure, no problem. I had no idea the smoking ban came in 17 years ago."
If you're somehow unfamiliar with Josef Fares, he's the creator of the critically-acclaimed A Way Out. His next game, It Takes Two, is slated for release later this month. During a recent livestream with press designed to promote this fact, Fares said, "What the fuck, how many games are doing the rom-com genre? We should have released it on Valentine's Day, that would have been perfect marketing. Damn, shit…" before trailing off and quietly cursing to himself mid-call. It's almost as if he doesn't give a shit about uppity etiquette that has precious little to do with his creativity.
This shines through in how he regularly conducts himself in the public sphere. He was brutally honest about the fact he reckons "Cyberpunk 2077 got an unfair amount of shit" and thinks that the Xbox Series X is such a stupid name that it should simply be called "the Microsoft Box."
"That's a fucking confusing name," he said. "What the fuck's going on with Microsoft? They're losing it, man. What the fuck is going on? Like Series S, X, Mex, Next. I mean, who knows this? Come on. Madness. Call it the Microsoft Box and that's it. I don't know. It's a total fucking mess. Trust me, even them, they're confused in their offices." He proceeded to call Microsoft's latest console the "Xbox blah blah."
Given his conviction, it's pretty easy to see that despite reportedly having no faith in A Way Out, EA believed in him, specifically. I mean, we haven't even discussed the fact that he shouted "Fuck the Oscars" at The Game Awards 2020. Honestly, how can you not love this man?
It's been a pretty quiet time for games over the last few months, with tons of titles understandably suffering from delays due to the pandemic. Every time I see Josef Fares in a headline, though, my eyes light up – I immediately know that this lad has gone and said something brilliant again. In an industry filled with corporate jargon, it's incredibly refreshing to see someone giving the finger to the camera live on The Game Awards – and again, not in a dickhead way. Josef Fares is infectiously enthusiastic whenever he speaks. He's cool without even trying, and I reckon instead of having to wait for the next interview in which he says something hilarious, we should just give him his own TV show and let him talk at the camera. I'd watch that. To be completely honest, I'd watch a whole ten seasons of it.
Next: Blaine's Gym Is Still The Best One In Pokemon History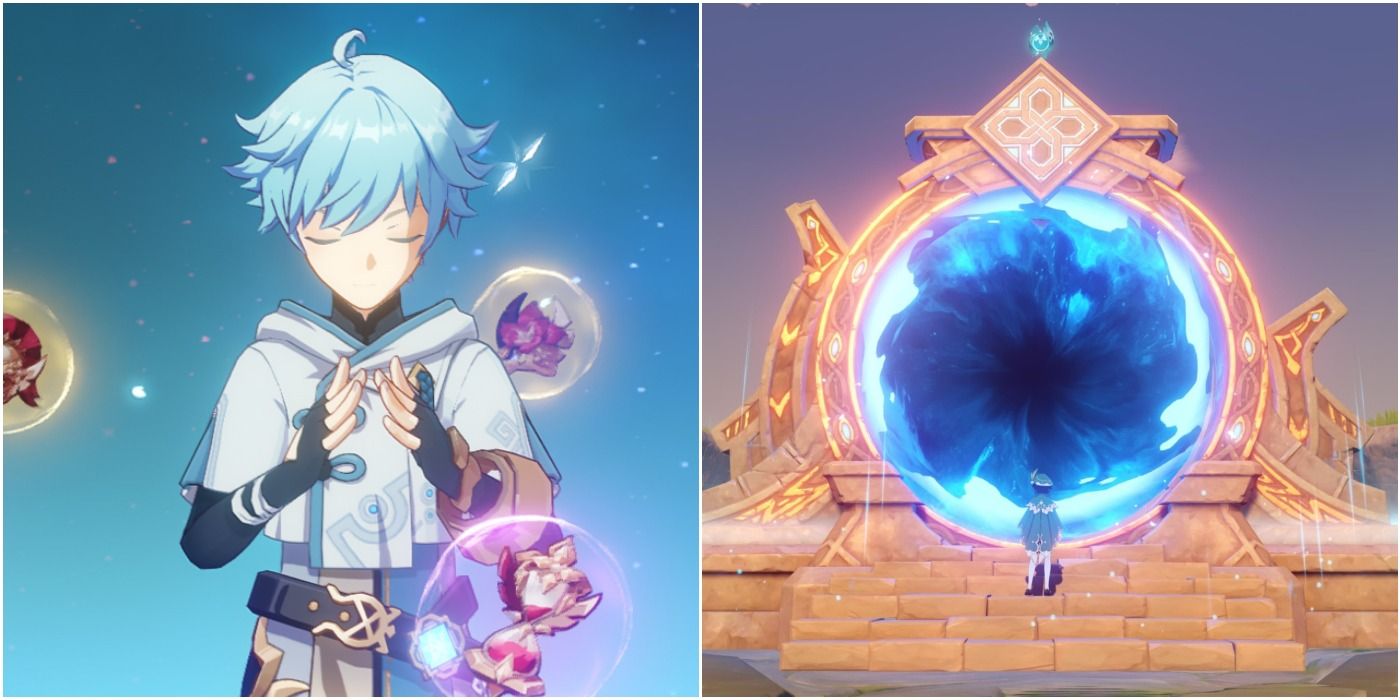 TheGamer Originals
PC
Xbox One
Ps5
ps4
Xbox Series X
It Takes Two
Cian Maher is the Lead Features Editor at TheGamer. He's also had work published in The Guardian, The Washington Post, The Verge, Vice, Wired, and more. You can find him on Twitter @cianmaher0.
Source: Read Full Article