Sony decided to cut the class that is E3 after throwing side-eye to the other studios in the decrepit corridors of the gaming high school, all while the hall monitor, Geoff Keighley, awkwardly lingered. He could pull off an Owen Wilson "wow", right? Anyway, E3 2021 is over, and it was obvious that we weren't going to see God of War Ragnarok (or whatever it ends up being called) at the show. But there was a slew of other titles that also decided to hop and scotch away from the festivities. We're gonna break down all the games that missed out on the E3 2021 fun.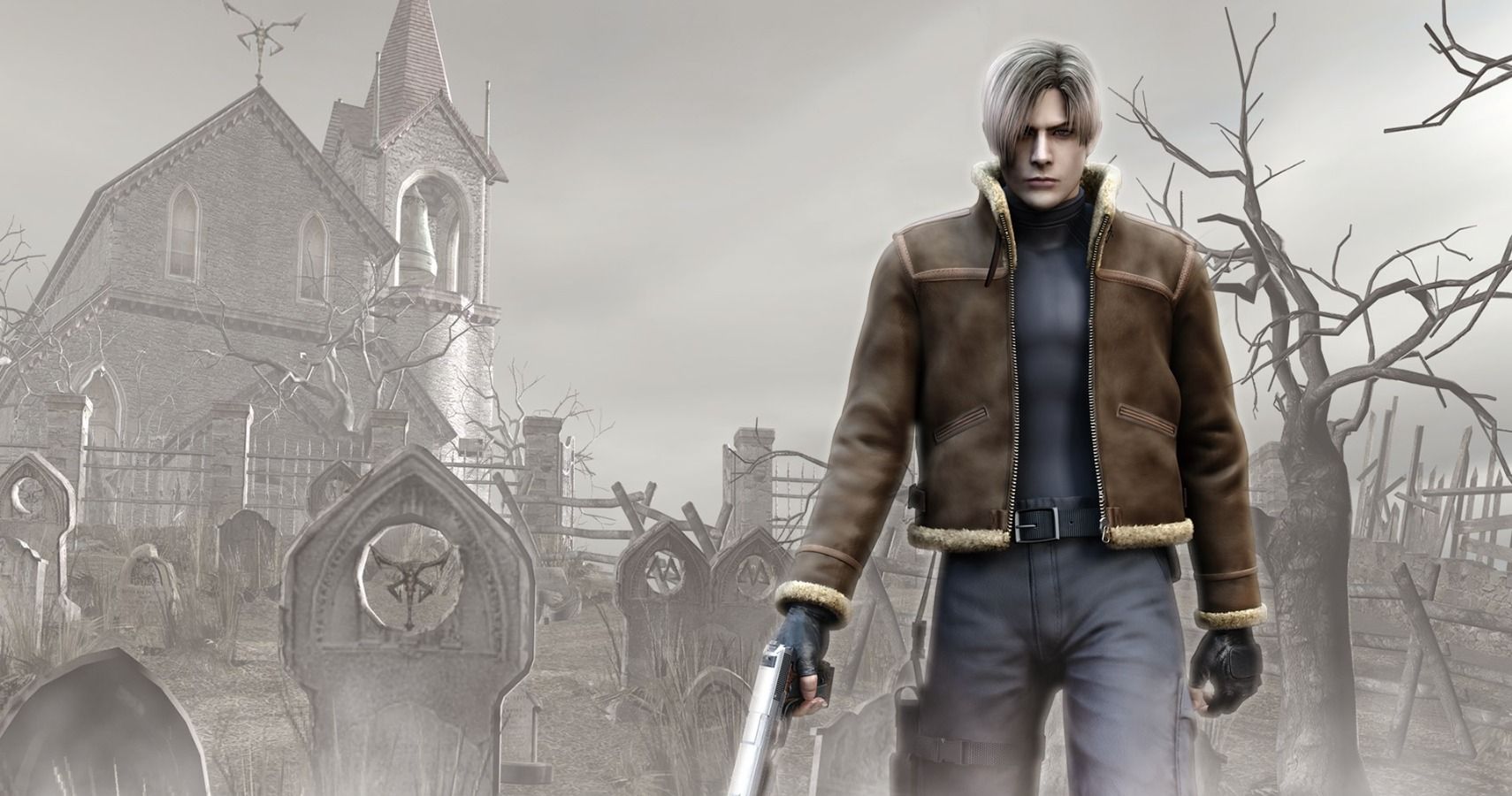 Let's start with good ol' Capcom. Its showcase was lambasted, but it did reveal that Resident Evil Village DLC has begun development and that Re:Verse – Village's bundled multiplayer portion – is set to launch next month, all the while showing trailers for Monster Hunter Stories 2 and The Great Ace Attorney Chronicles. That being said, the publisher didn't discuss Dragon's Dogma 2, the long-awaited sequel to the hit 2012 RPG that's slated for a 2023 release – at least, according to internal leaks. Granted, footage and trailers were always unlikely given how far off release we are.
Another project we were hoping to see surface this past week was the long-rumored Resident Evil 4 remake. The VR port of the original is on the way, but there have been rumors swirling about an update for modern platforms. Given Capcom's release schedule in the past few years with the series, which has followed main entries with remakes shortly after, many were expecting an impending reveal, while others flocked to Twitter in a desperate attempt to conjure up a Dino Crisis revival. No such luck was had, I'm afraid.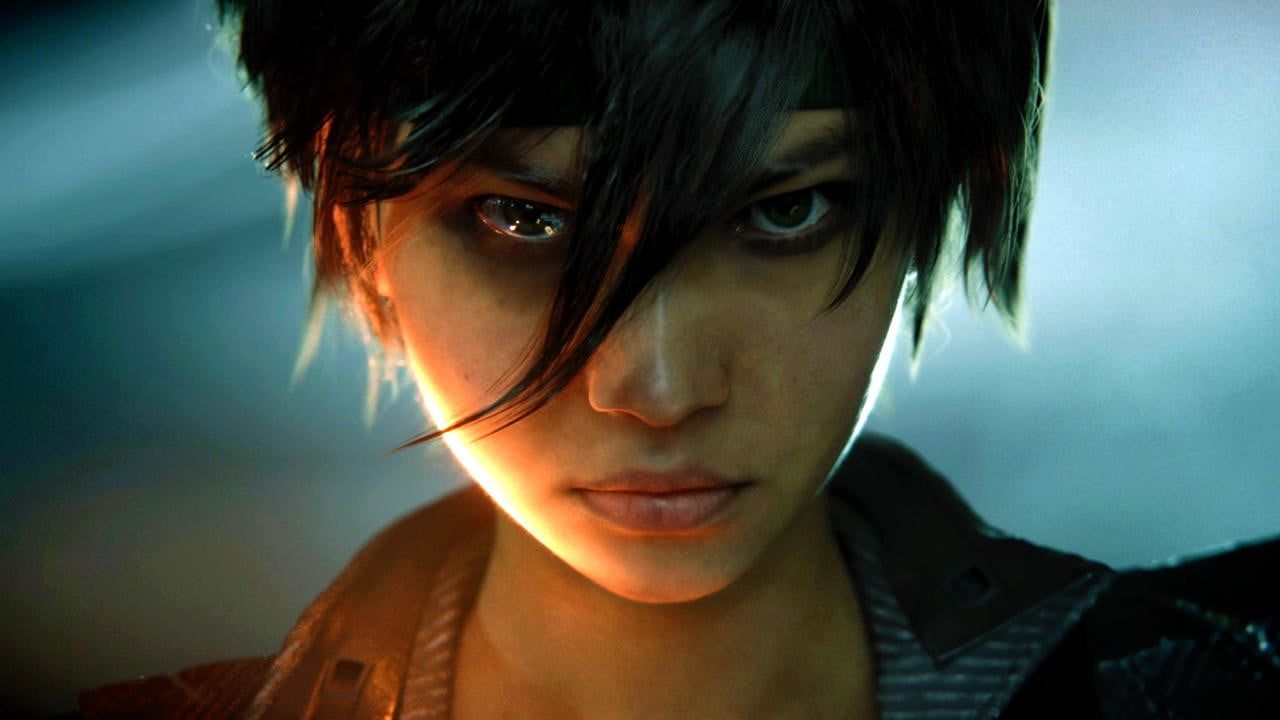 Ubisoft's Forward stream was packed with reveals this year, such as the previously-leaked Mario + Rabbids: Sparks of Hope, but three properties were notably absent: Beyond Good & Evil 2, Skull & Bones, and the Prince of Persia: The Sands of Time remake. The latter was talked about in a statement, however, as the studio clarified why it was dodging the event.
"Prince of Persia: The Sands of Time Remake will not be in Ubisoft Forward," it opens. "We are making great progress for our game to release next year, but we are not ready to share any additional information just yet. Until then, we wanted to express our appreciation for your continuous support, as well as your patience with us on our journey."
The remake has been delayed. That's the gist of it. And with that delay, Ubisoft opted to leave it out of this year's E3, but perhaps we'll see something come next year, whether that's digital, in-person, or a hybrid event. As for Beyond Good & Evil 2, it was actually unveiled back in 2017 with a cinematic trailer. In 2018, we received another look at the project, but there's been nothing since. Following that, project lead Michael Ancel left the company amidst allegations of toxic mismanagement, but Ubisoft stressed that Beyond Good & Evil 2 is still on track. With its absence at E3 2021, that future is growing murkier.
Finally, Ubisoft's working on a pirate game, and no, it's not Black Flag 2, although that would be a welcome sight. Rather, it's called Skull & Bones, coming from Ubisoft Singapore. It was announced back at E3 2017, and it has been delayed twice in both 2018 and 2019, originally being set to launch on last-gen consoles. Right now, it's slated for a March 2022 release, so this E3 was the perfect time to drum up some hype and give us a little bit more info on what to expect, seeing as it'll be dropping before the next event. However, Ubisoft neglected to for whatever reason, whether that's not having anything to show, or wanting to do it on its own time at its own pace. Regardless, it's looking like you won't "become the ultimate pirate" anytime soon, and we definitely don't know what that looks like anymore, since the game has been retooled numerous times, with Ubisoft currently reworking Skull & Bones to implement 'live' elements and a co-op focus.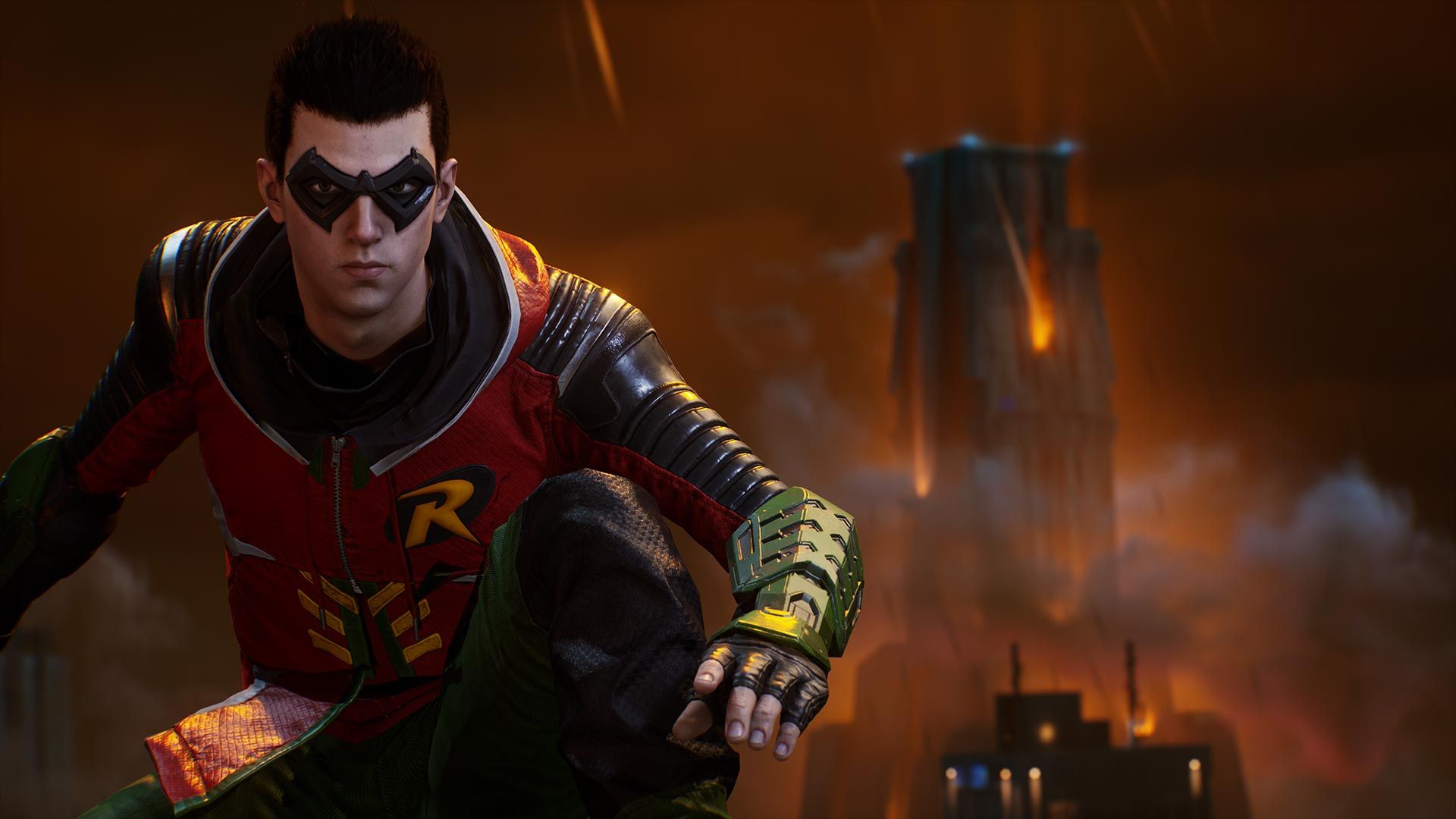 The only Warner Bros. game to appear at E3 this year was Back 4 Blood, which had its release date pushed to October. Delays are inevitable because of the working conditions brought about by the pandemic. It could certainly be impacting the DC titles we're waiting to hear more about. An Arkham universe spin-off, Suicide Squad: Kill the Justice League, and Gotham Knights, a story set in a new world from the creators of Arkham Origins, is set to launch next year. However, Warner Bros. had nothing to show in regards to these two highly anticipated games at E3 2021, leading many to speculate whether another delay was on the way.
The publisher also failed to showcase Hogwarts Legacy, a new Harry Potter game that has seen a wealth of controversy, including JK Rowling's continued transphobic attacks under the guise of feminism and good intentions. Meanwhile, lead designer Troy Leavitt decided to leave it (the game, that is) after his controversial anti-SJW YouTube channel was discovered. Yikes. Nope, make that double yikes. At any rate, it wasn't shown off whatsoever, but Hogwarts Legacy is likely still on track despite its problematic beginnings. We'll just have to give it a few before we get to see much else. Maybe 2022, aye?
Lego Star Wars: The Skywalker Saga was announced back at E3 2019, the year before the world went Pete Tong with the pandemic, and since then, it's been delayed numerous times. It's the latest in the long line of Lego lightsabers and blaster pew pew fun, with every mainline film being transformed into brick-on-brick action. Fans were hoping to get some more info this E3, perhaps with a new, concrete release date, but Warner Bros. didn't have anything to show, unfortunately, so the hit sci-fi fantasy property's next entry into its long catalog of Lego adaptations was absent.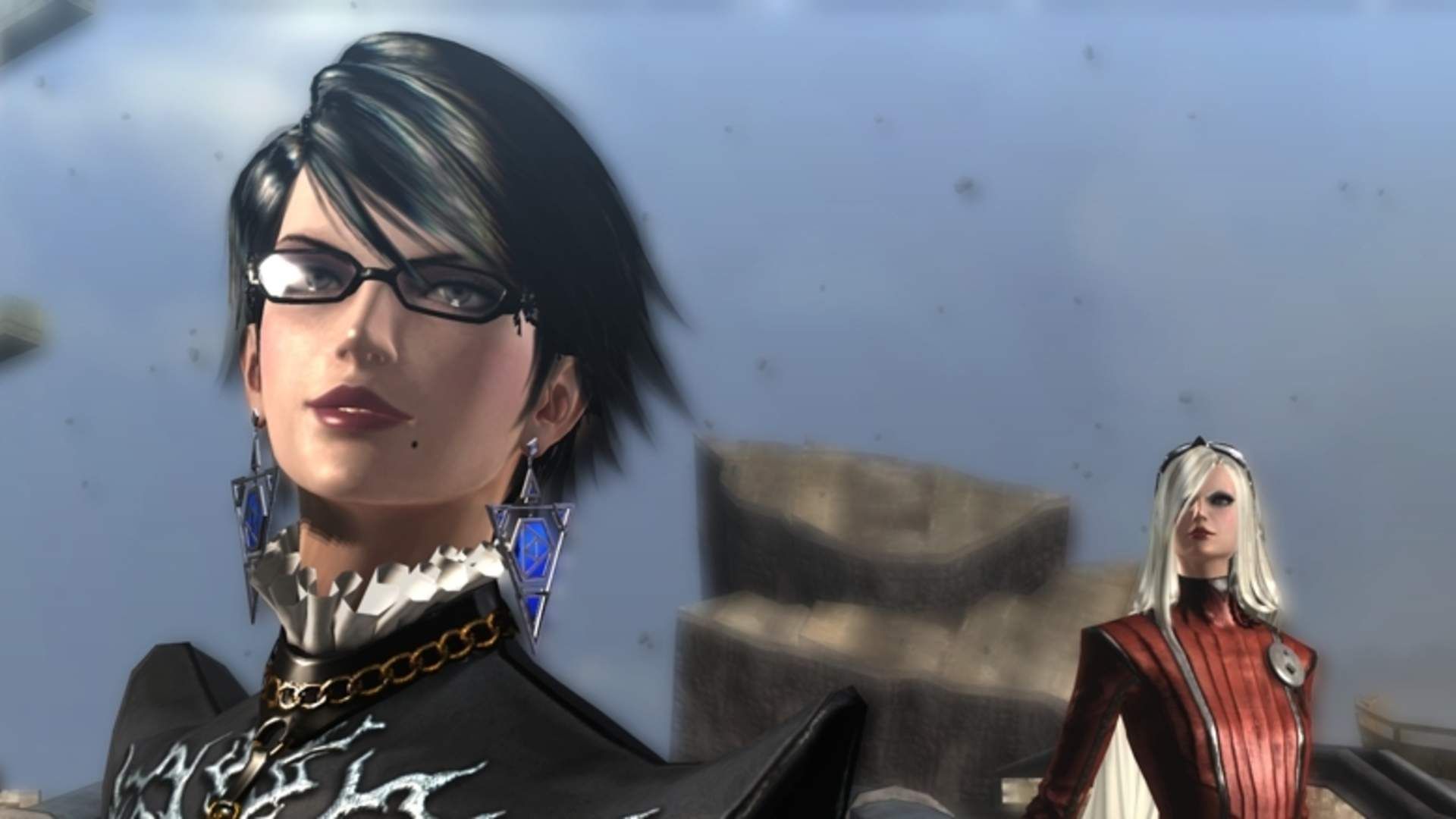 Like with Beyond Good & Evil 2, Metroid Prime 4 was announced at E3 2017. That's four long years ago, and since then, nada. We did find out that Metroid Dread has been resurrected, bringing the series back to its 2D roots. That'll hopefully be enough to tide you over if you're a big Metroid fan, but if you were excited for Prime, there's an unfortunate reason for its delay. In 2019, Shinya Takahashi revealed that "the current development progress has not reached the standards we seek in a sequel to the Metroid Prime Series," resulting in the entire thing starting again from scratch. Metroid Prime 4 fans will have to wait at least a couple more years for anything of substance to be revealed, it seems.
Bayonetta 3 is yet another game that was announced in 2017, which appears to be something of a curse for video games. However, there's no explanation with Bayonetta 3. It's a Switch exclusive, we know that much, so fans expected something to be shown at Nintendo's E3 Direct, but alas, nothing was. Its whole segment was jam-packed with spectacular reveals such as WarioWare, Breath of the Wild 2, and the aforementioned Metroid Dread, so it wasn't a dud by any stretch, but Bayonetta fans are still left waiting for more details on this sequel. Developer PlatinumGames says that something will be said before the year closes, so it's just a waiting game for when that'll drop.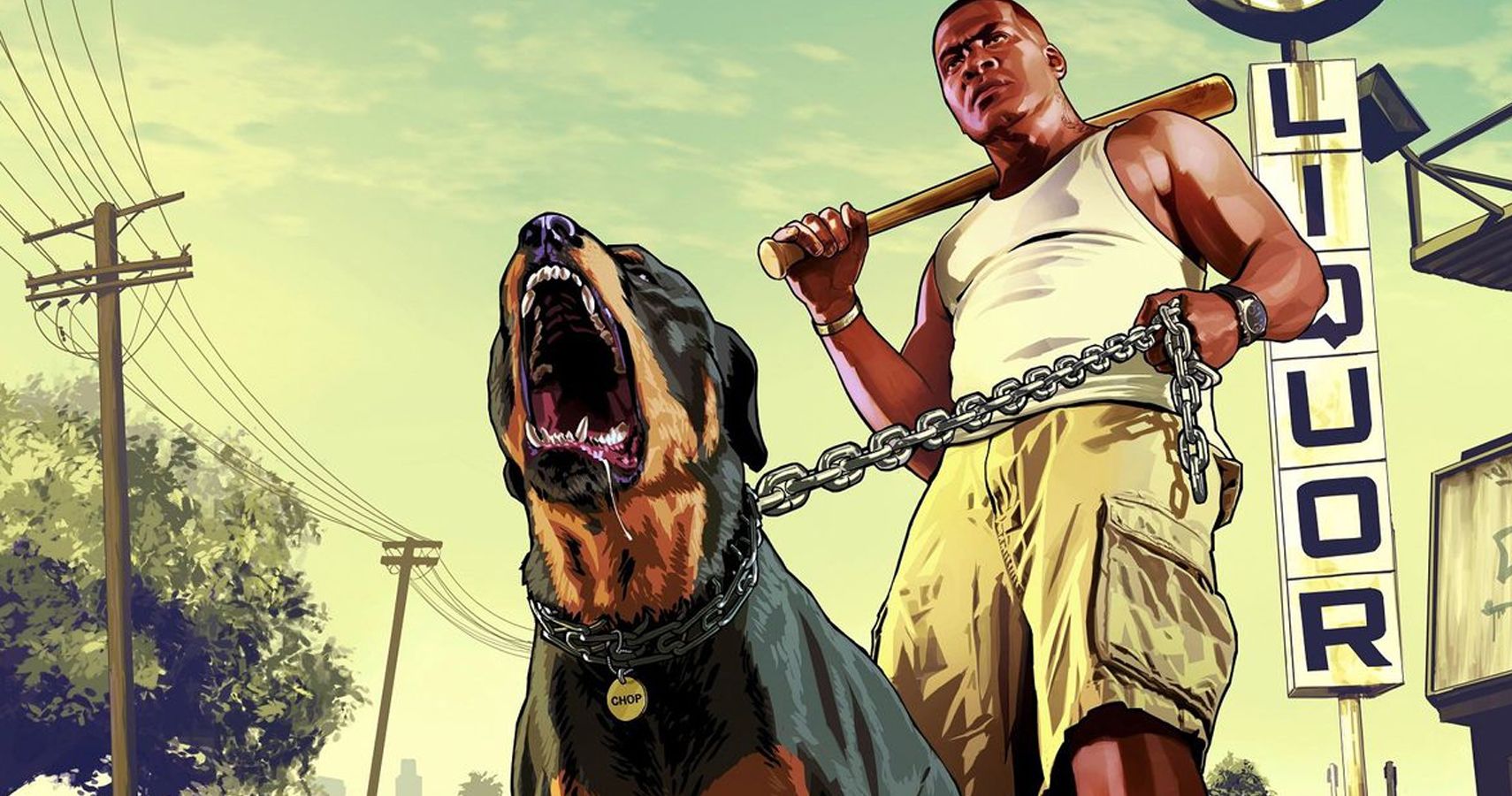 This November, the next-gen version of Grand Theft Auto 5 will be hitting store shelves, and not much is known about what it entails. With it being so close to release, many were expecting some information or a showcase of how it looks, the hopefully faster loading screens, and all the other next-gen bells and whistles, but Take-Two Interactive didn't have anything to show beyond a diversity seminar. Similarly, Rare didn't have anything to talk about at E3 with Everwild being rebooted following its creative director leaving the studio, not unlike Metroid Prime 4. Since it's being started from the ground-up, there really isn't much to say, so there definitely isn't much to show. It's absence is understandable, but fans who were eager to see more of that game are back to square one, waiting for the next big reveal, seeing as it's practically fresh out of the water all over again.
Meanwhile, fans were hoping for an update on Vampire: The Masquerade – Bloodlines 2. It was last seen at E3 2019, but a lot has changed since then. Initially, the plot was shown to be centered in Seattle where vampires would control the city in a deception dubbed the Masquerade. You were poised as playing one of these supernatural beings, undergoing "vampire puberty." It's an interesting premise, that's for sure. However, since then, Paradox Interactive delayed the game and swapped out the lead developer, taking it from Hardsuit Labs, and giving it to… well, we actually don't know that yet. Pre-orders were halted, the game was delayed indefinitely, and news began to fizzle out on specifics regarding the game itself. It's unclear who is now working on the game, or when we can expect to see it again, but it's pretty clear that's why it dodged E3 2021.
While we're still undergoing precautions globally to prevent the spread of the coronavirus, the development of a slew of games has taken a hit, while other circumstances hit others, such as with Metroid Prime 4 which simply wasn't up to Nintendo's standards. For whatever reason, these games all missed out on E3 2021, but that doesn't necessarily mean that they're dead in the water, just that we'll have to hold out a little longer to see anything from them. Until then, we've got plenty to dig our teeth into this year.
Source: Read Full Article