While places like the US and the UK teem with video game studios that have become household names all over the globe, other countries are less visible on the world stage. This can be for a variety of reasons – in the case of Georgia, it has a lot to do with the fact that fantasy is still a relatively new prospect in post-Soviet Caucasus regions. According to Animmal co-founder Sandro Gakhokidze, it was almost impossible to find a single copy of The Lord of the Rings in Tbilisi less than 20 years ago.
"I didn't have access to modern fantasy books as a child and I grew up reading more classical adventure books like Jules Verne novels, different mythologies, and old-school science fiction," Gakhokidze tells me. "The only fantasy available to me was The Hobbit, which I accidentally found among the many books we had at home. It blew my mind, and when I finished reading it, in the addendum it said that there was a 1,000 page continuation of this story called 'The Lord of The Rings'.
"And boy, did every neighbour and bookseller in my area regret that fact. I went through everyone's book collection, wreaking havoc on their neatly organized bookshelves in my search of this fabled tome. But alas, it was not meant to be. It was not until much later I was able to order the books online and find peace." The growth of the internet not only made fantasy accessible for the first time in Georgia – it also revitalized tabletop culture and D&D with the emergence of Kickstarter.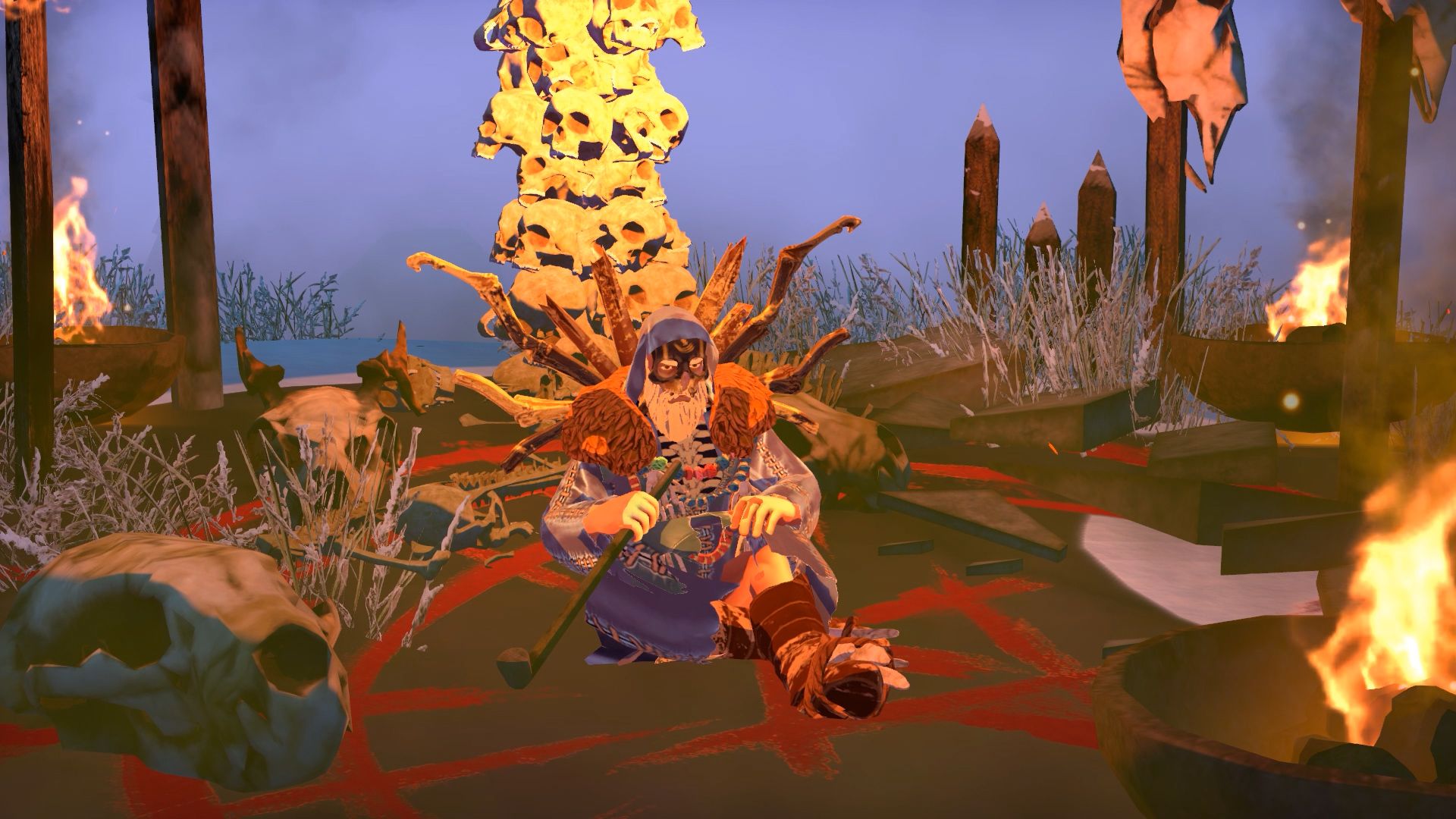 Gakhokidze is quick to explain the significance of Kickstarter for a studio based in Tbilisi. In his eyes, Georgia already has a wealth of experienced game developers, but the scope of the projects is smaller out of necessity. Devs in Tbilisi primarily work on mobile games, indie titles, or outsource work for larger studios.
"Everyone is holding their breath for the first big hit game to become successful and kickstart the game industry in our country," Gakhokidze tells me. "Game development is a challenging field everywhere, but for us here, it's an additional challenge because we get fewer opportunities to network, meet people, attend events, and share in the collective wisdom and experience of the larger games industry.
"In Georgia we are among pioneers in the field and pretty much had to trailblaze everything and learn the craft ourselves, which has its benefits. For example, we learned multiple professions and have a very deep understanding of every aspect of development, having tried our hands in each field. There were also many drawbacks, as it takes longer for things to happen when you are on your own and don't have the benefit of a larger community."
Similarly to the difficulty of obtaining The Lord of the Rings, most games in Georgia had to be pirated until very recently. "In most post-Soviet republics it was literally the only way to obtain games or movies until Steam came along," Gakhokidze says. "We didn't even think or understand it as piracy when we were kids.
"We'd pitch in with friends to get a new game, go to flea markets and brick-and-mortar stores that sold hundreds of games with pirate company logos printed over original game art. It was a real product that we bought. I remember my favorite pirate seller. One day I went in to get 'the games with swords' [and] he handed me Morrowind, Soul Reaver 2, and Chaos Legion. The first two pretty much changed my life."
This directly influenced The Way of Wrath, which is a cohesive love letter to a variety of old-school games. Its world is based on Gothic, which Gakhokidze reckons had the "best open world map design to ever grace video games." In his eyes, this is because the world is both smaller and denser than a lot of more contemporary games, allowing it to avoid modern pitfalls like bloat. It also used verticality to make it seem "ten times larger than it is, and ten times more meaningful."
Then there's Breath of the Wild, which… Well, Gakhokidze reckons it was a breath of fresh air. "We wanted to scream, 'This is it!'" he explains. "This is how games are meant to be made. A big reason we are coming to Kickstarter is that we want to infuse our world with the same depth, interactivity, and connection that the game worlds of Zelda and Gothic have."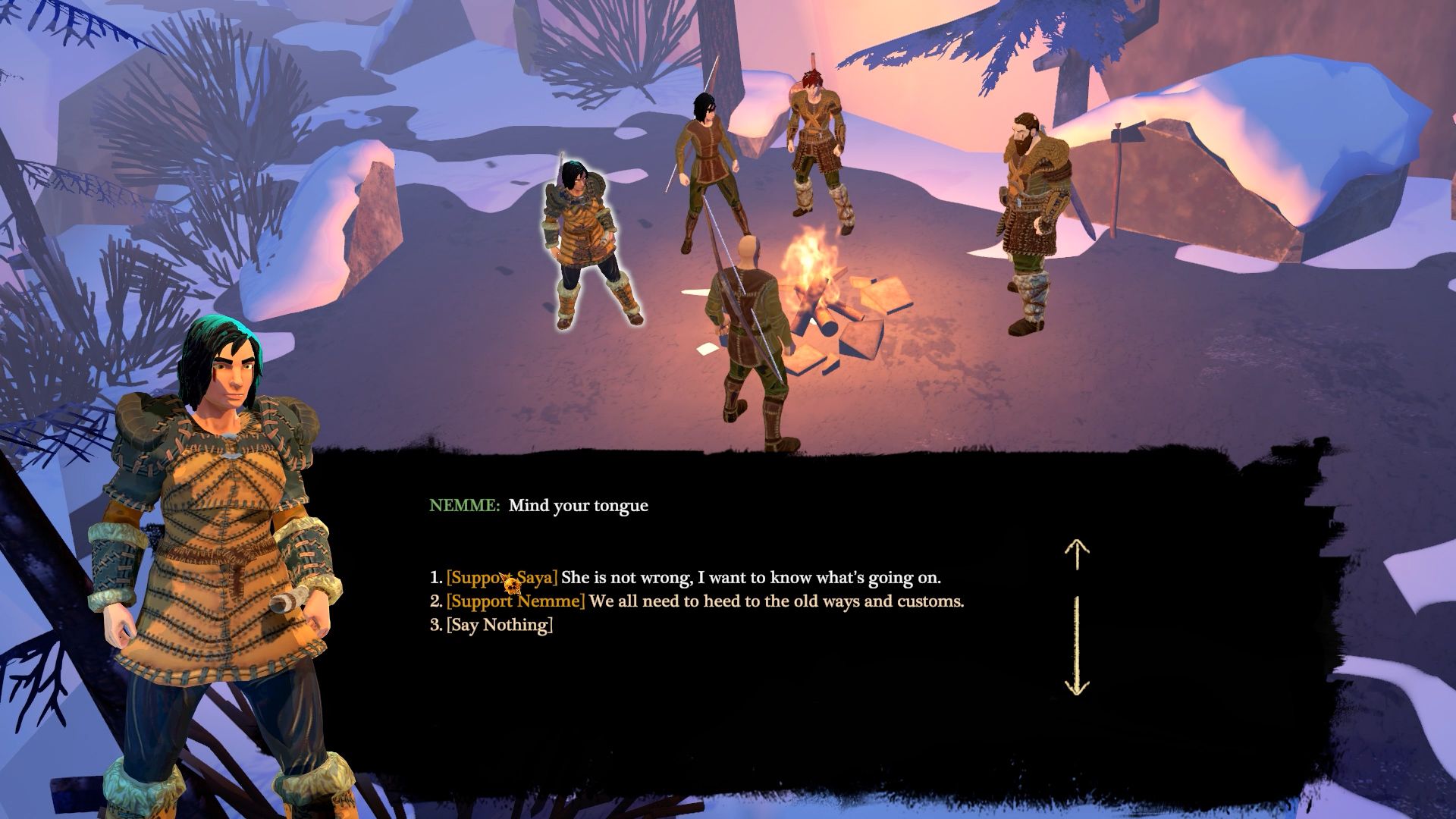 Kickstarter has played an enormous role in making The Way of Wrath a reality. While certain massive crowdfunding projects – like that one space game that still hasn't come out – give a lot of people pause when it comes to crowdfunding, the ability to source enough money to actually make The Way of Wrath was hugely important for a studio based in Georgia.
"It's incredibly difficult to prepare for Kickstarter," Gakhokidze tells me. "Everything counts, one simple mistake could mean the difference between being funded or not. You need to do an incredible amount of research and reach out constantly to developers who have done it before. Study every aspect of other campaigns. Learn a multitude of new skills in a short time. Doing Kickstarter correctly is certainly a monumental undertaking and running it is a true marathon. Thirty days is no joke and each day you are not able to bring in new players your campaign dips and you'll have mini heart attacks.
"After working on our game for three long years with self-funding and with last year's isolation adding up, it was just what we needed. Years of accumulated exhaustion just… *poof*. Gone. We found our audience. We are excited, energized, and ready to create an awesome game."
A lot can change in three years, though. Despite originally being inspired by The Hobbit, Tolkien's ostensible influence on the final game is pretty thinly-veiled. Gakhokidze says you'll see a bit of Gandalf in the game's shamans, while forests and bogs are definitely based on visualizations of the written Mirkwood. Overall, though, The Hobbit was more of a starting point than a source material that would become brazenly visible in the finished game.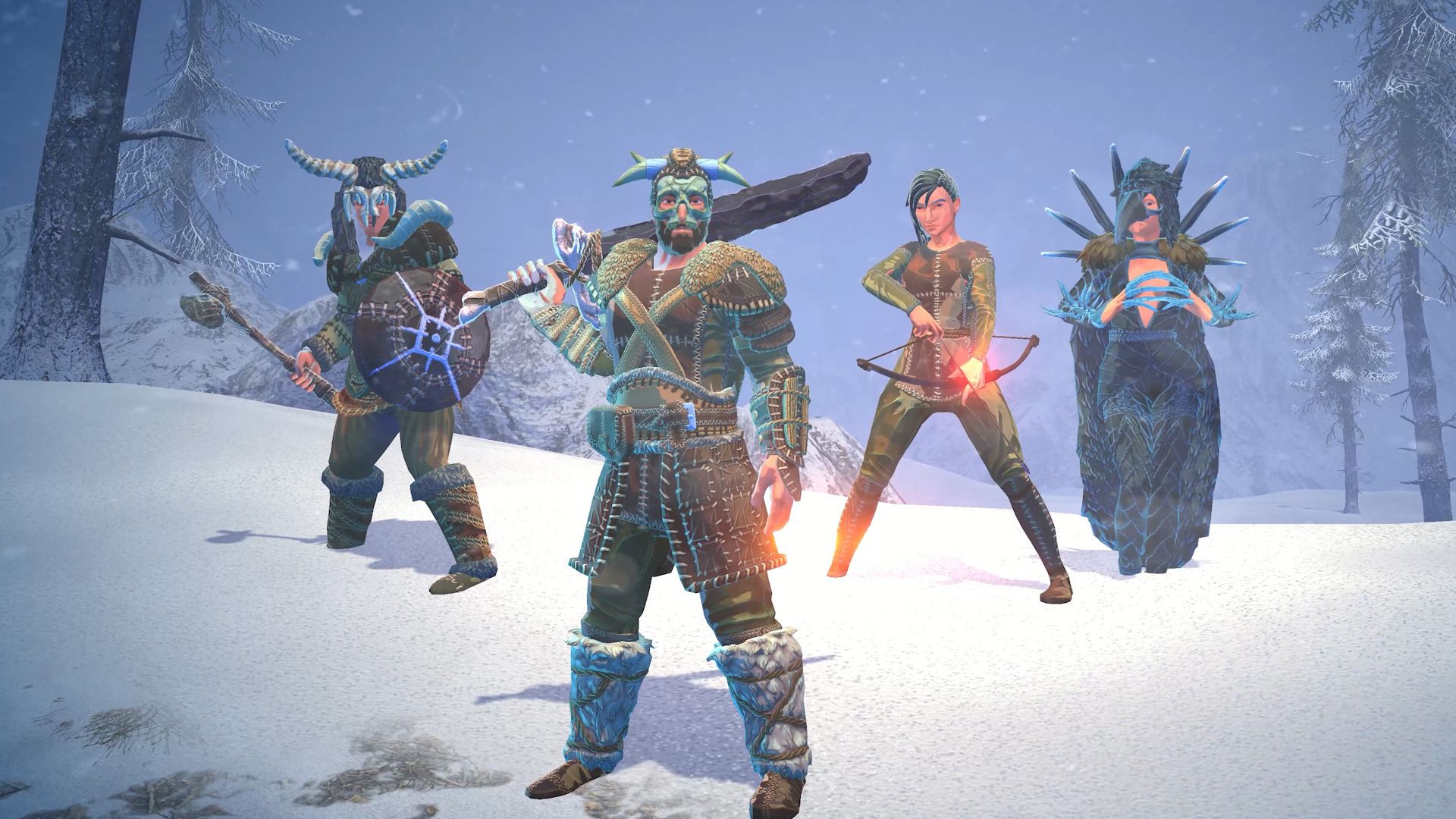 Instead, Georgia itself proved as a major source of inspiration for The Way of Wrath. "Georgia is a very good authentic reference for our game," Gakhokidze tells me. "We have mountain cultures in Georgia that are really close to the kind of lifestyle our fictional nations have. The player's home base, the fort, is inspired by architecture from the Caucasus region. Clothing and other aspects also made it into our design. And then there's the matter of food, hospitality, and related traditions that we believe will add a welcome depth and detail to the experience."
Beyond the game itself, The Way of Wrath is an incredibly ambitious project. Gakhokidze and his partner have strong backgrounds not only in video game development, but in animation and film direction. The first concepts for this game were actually designed as a visual novel and a script for an animated series. The Way of Wrath features some of the key characters from these stories, although they appear as children in the video game.
"The main concept behind The Way of Wrath is to follow one nation's path through history," Gakhokidze says. "Beginning with the prehistoric primal world, and seeing it transform with each new title. Our heroes will be influential figures from the history of this nation. This gives [us] the opportunity to tell many new kinds of stories, and reflect on humanity's past.
"We are now the largest successful Georgian project on Kickstarter and this is a very positive precedent as we gained a lot of publisher interest from the campaign. This kind of event usually increases the interest in the region and helps developers find more exposure. We would be very happy if this proved to be the case. I think we have something special on our hands."
Next: Okay, I Guess I Just Imagined Alien: Isolation Then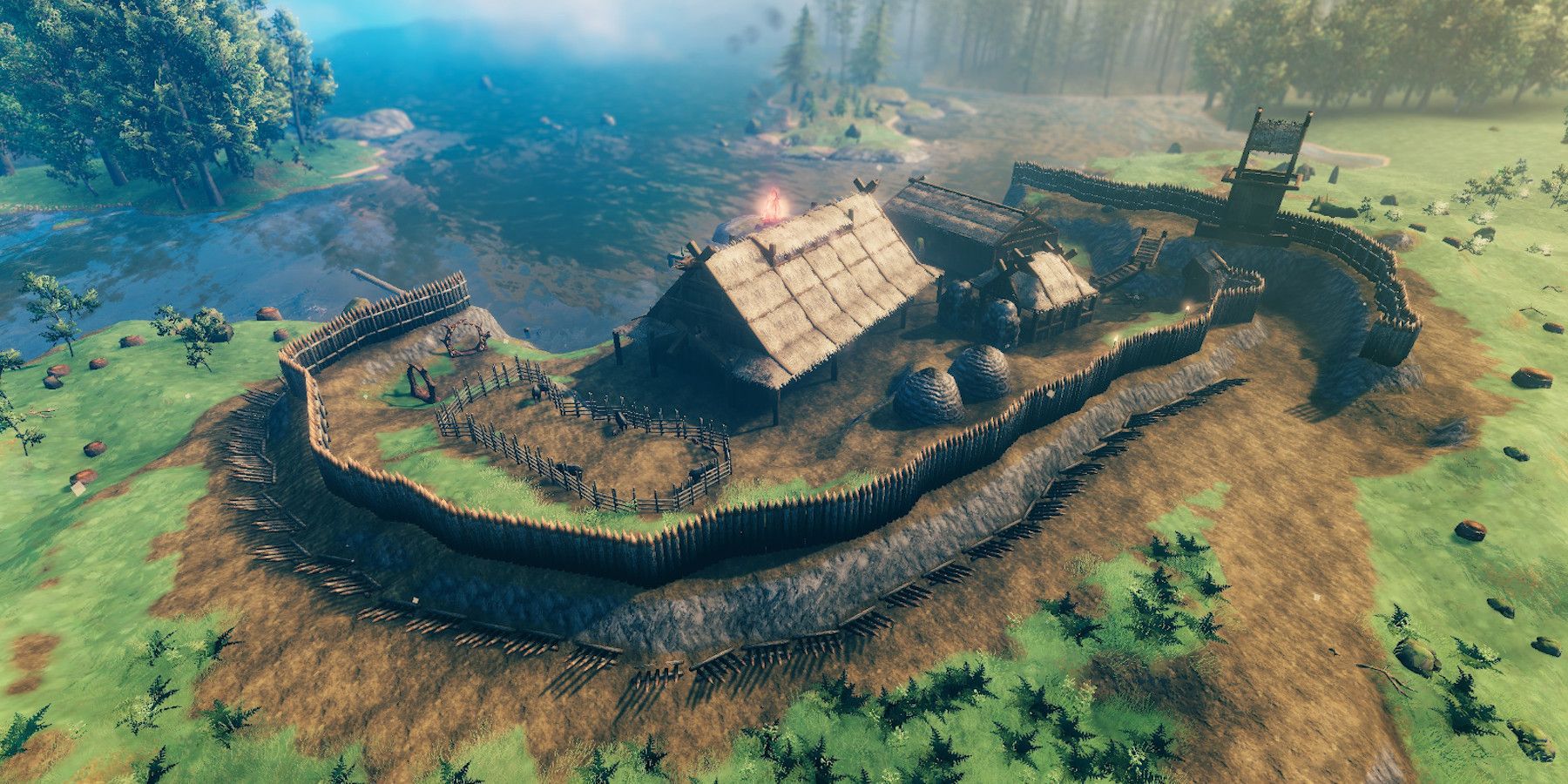 TheGamer Originals
Indie Games
the way of wrath
Cian Maher is the Lead Features Editor at TheGamer. He's also had work published in The Guardian, The Washington Post, The Verge, Vice, Wired, and more. You can find him on Twitter @cianmaher0.
Source: Read Full Article