"It was something that just happened," Ed Fear, director of Murder By Numbers, tells me. "None of us ever sat down and were like, 'we're gonna make a game that's very gay.'. It was more of a case that we had very little oversight, nobody was really watching what we were doing. Aside from the very beginning, we never had to present our settings or character ideas for approval. I think it's partly because I've worked at Mediatonic a long time and they understand me, they know what I'm Iike and they were just like 'we trust you to do this and to do it right', which was quite scary, but also a wonderful position."
Murder By Numbers was a bit of a sleeper hit for Mediatonic. Launching before Fall Guys: Ultimate Knockout would take the world by storm alongside the coronavirus pandemic, the visual novel-puzzle hybrid was pieced together by an absurdly small team. One that would work together alongside a selection of beloved industry creatives to carve a unique take on the genre that wasn't afraid to try new things.
It also adopted a sense of queerness that was almost coincidental, a product of the increasingly diverse hands that found themselves piecing the project together over the course of its development. To celebrate its anniversary, I caught up with Fear to talk about the game's creation, his role as director, and the impact it has left on the visual novel genre now the release is behind us.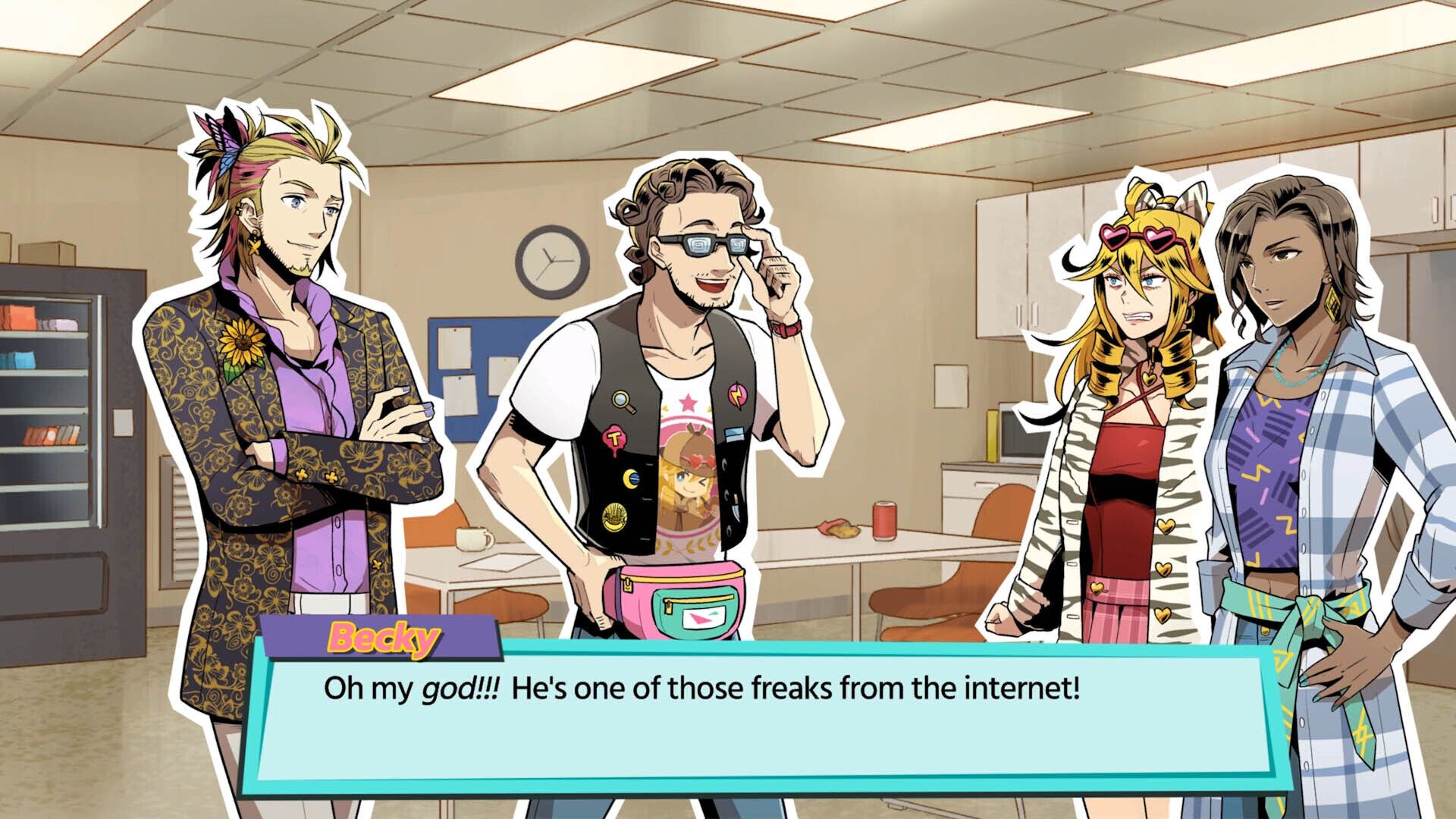 The project's freedom inevitably paved the way for experimentation, resulting in a number of creative decisions that helped cement Murder By Numbers' colourfully distinct identity. Fear took the opportunity and ran with it, which is evident in his passion for the project. "I've never been able to write a gay character before in any of the games I've worked on – I've never felt that I could make the argument or, you know, fight that battle," Fear explains. "I didn't really have much of a say over who joined the team, it was kind of whoever was available, or who was right [for the job.] One of the wonderful things was the team that formed was very diverse, and a very high percentage of them were LGBTQ+, from different countries, backgrounds, and all sorts of things. So we all just egged each other on in a lot of ways. Like I said, we never set out to make this gay thing, but because we were all together and had similar tastes, we all just bounced off of each other." It wasn't until roughly a year into development that Fear realised how encompassing its queer qualities had become, and by this point, a number of figures had found themselves working on the project. Murder By Numbers takes obvious inspiration from the likes of Phoenix Wright: Ace Attorney, so it's fitting that the series' iconic composer would find themselves working on the project.
Fear was initially told that landing such talent would be too expensive, but once it was pitched as a positive way to market the game, he provided Mediatonic with a list and they went to work. Unfortunately, it wasn't smooth sailing from the off. "My boss came back and all of the composers said no because nobody had heard of us, they were too busy or whatever," Fear recalls. "Then he came back and said 'oh, apart from Masakazu Sugimori' and I was like 'you dick, he's perfect!' and he took a bit of persuading because he'd never heard of us, but luckily a friend in Japan used to work at Capcom, so they bonded over that."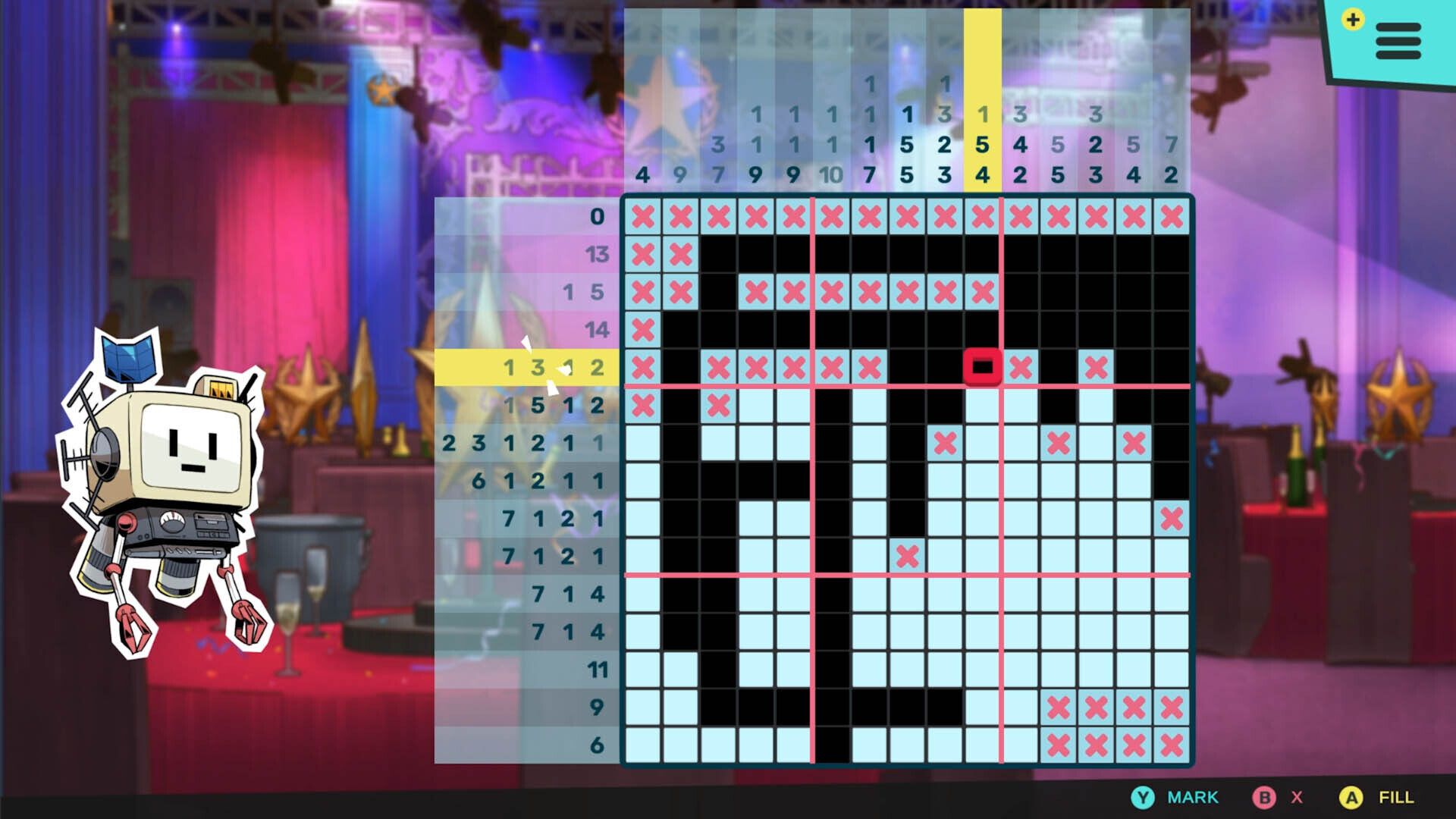 Once the partnership was cemented, it was off to the races. "The first thing he sent over was the theme you hear in the main menu, which became the defining song of the game," Fear tells me. "That was literally the first thing he did, and it was perfect. I was like, 'I guess this is going to work out then'." Similar luck was struck with Hato Moa, a Japanese manga artist and developer who would pen the anime-esque visual style throughout Murder By Numbers. Responsible for the likes of Hatoful Boyfriend, she was no stranger to the genre and playing with its eccentric possibilities.
"It was probably about five months since the project had originally started and we still didn't have an artist, so we hadn't really been able to do anything at all," Fear says. "It was myself and the writer and we'd been doing a lot of work on the setting, story, and stuff. But we had no idea what these characters looked like or anything and I was getting really frustrated. Nobody was free [to help] so I was like, 'fine, I'm going to find someone outside the company'. I did kinda get permission before I did it, but it was very much 'well if you can't find someone for me I'm just going to look somewhere else' so I put a call out on Twitter."
Fear was familiar with Moa's work through Hatoful Boyfriend, a game which he helped remake, develop, and adapt for a Western audience under the banner of Mediatonic and Devolver Digital. It was a huge success for the visual novel genre, and thus, this relationship resulted in yet another banger between the duo. "I respect her a huge amount as a creator, so for her to be like 'can I help out?' I was like, 'oh my god that is literally all I could ask for', I was so excited," Fear recalls. "I immediately said yes, and because we'd made Hatoful Boyfriend, which was a very successful game and remake, Mediatonic had built an audience with Moa's fans. So as soon as she offered, it was a slam dunk."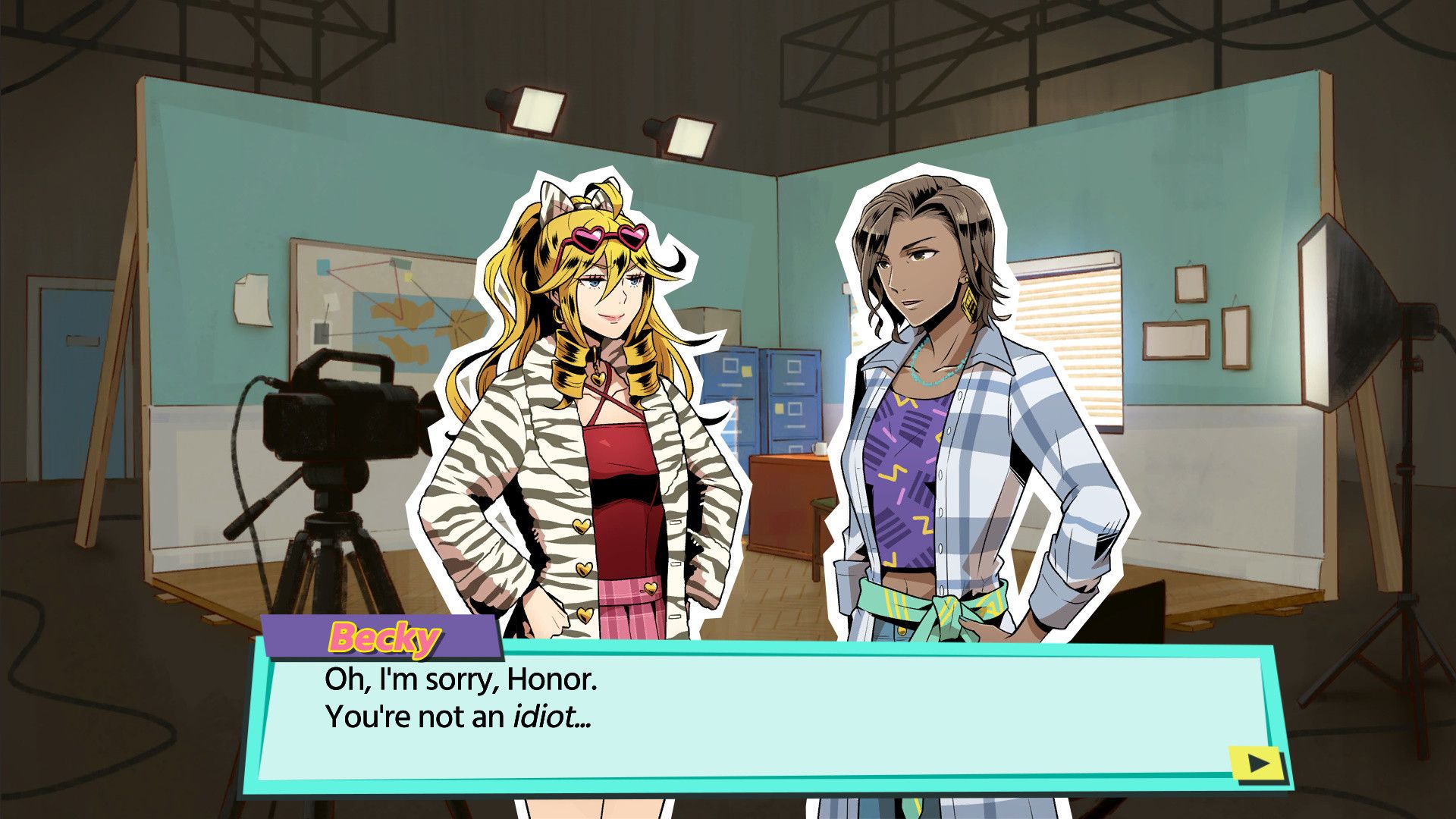 While Murder By Numbers "didn't set the world on fire" and became a "sleeper hit" in the eyes of fans, its critical reception cemented it as a wondrous outing on Nintendo Switch, with audiences admiring its mixture of Phoenix Wright-esque dialogue and Picross puzzle sequences. The game might have launched as the pandemic enveloped the world, causing its team to splinter apart, but its joyful tone and atmosphere is exactly what many of us needed when the world turned upside down. This was deliberate, with Fear hoping to create a game that he himself would like to play in such dire straits.
"One of my guiding principles in my head was, I would like to make a game that I'd want to play when I feel down. Which happens, unfortunately, far too often," Fear tells me. "So it was like what sort of thing would I like to play, what sort of thing would make me feel better to play? That was the tone I tried to create with [Murder By Numbers] by being bright, campy, and all that kind of stuff. It just so happened that the game came out when that was what a lot of people really needed, so to hear people say it helped them through lockdown is the best thing feedback I could ever hear, to know it helped someone, made them feel better, or just helped them get through a shitty period. That means it was all worthwhile, and there was value to us making this game and it had a positive effect. That's all I could ask for really."
Murder By Numbers is available on Nintendo Switch, PC, and Google Stadia.
Source: Read Full Article