Mass Effect is one of those special franchises in video games that players hold in high regards for its impeccable storytelling, characters, and gameplay. Within that, many consider Mass Effect 2 to be the best in the series, and for good reason. Not only did the sequel provide us with vastly improved gameplay over its predecessor, but also rich, intimate story and character moments.
Kasumi Goto is one such character who was able to join Commander Shepard on their journey to save the universe from the Reapers. Originally just a character DLC in the original Mass Effect 2 release, Kasumi will now be included automatically in Mass Effect Legendary Edition like she was always meant to be there in the first place (and she was). Kasumi's actor, Kym Hoy, recalls what it was like when she first got her role.
Related: How Mass Effect Inspired The Games Industry And Beyond
Hoy sent in two different acting takes through her voice-over agent in Los Angeles, and after the second, she was hired onto Mass Effect 2 and subsequently returned for 3. When Hoy first came across the description of Kasumi, one line in particular stood out: "the best thief in the galaxy". Due to Kasumi's Japanese background, the casting call was looking for someone who could provide an Asian accent while also carrying the mystique of such an elusive personality.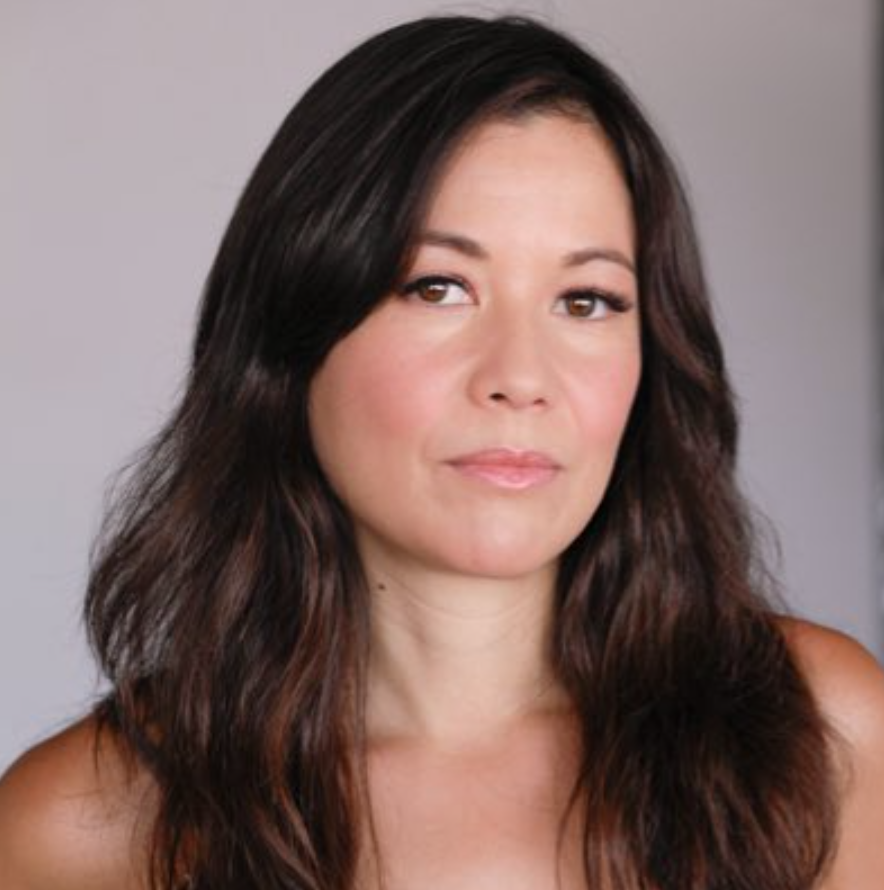 "They didn't want a strong Asian accent, but wanted some sort of one, and not really specifically distinguishable," Hoy explains. A particular voice type wasn't required either, but the casting information also focused on Kasumi's personal characteristics like her sense of humor and thievery skills.
The aspect of having a non-easily identifiable accent is an important one. The concept of different human races within Mass Effect isn't really explored, so what is Asia even like in Mass Effect's universe back on Earth? Kasumi is Japanese, but with humanity having made contact with other life in the universe, Mass Effect's concept of race relations focuses on humans as a whole compared to other alien lifeforms. So it makes sense that Kasumi's accent, while rooted in Japanese, wouldn't be as easily distinguishable within the context of the game's universe.
Hoy tells me Kasumi's accent is a combination of a Japanese accent and an English one. Once she and her voiceover directors locked in on what Kasumi would sound like, she had to make sure she could perform in it at a steady pace.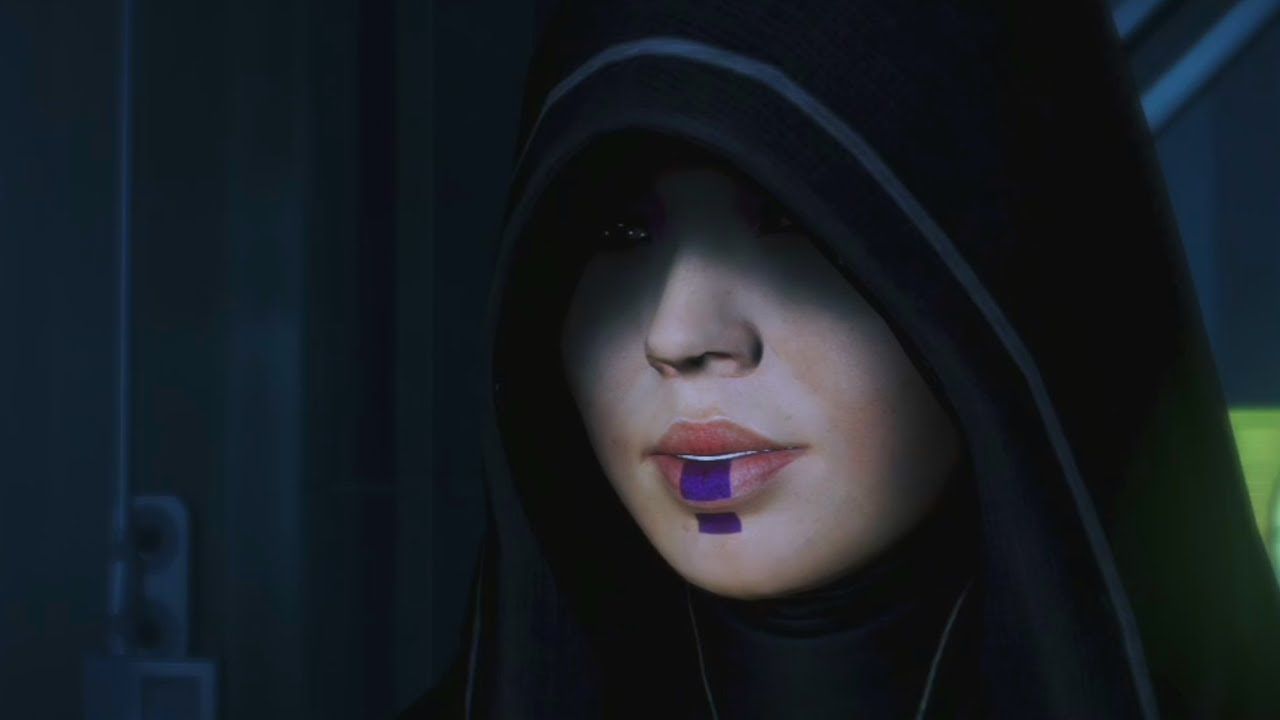 "Sometimes I would listen back," she says. "If it had been a week since we did some work, I would listen back and just make sure I was in that same, you know, zone as before, so we can stay consistent with it. I wanted [Kasumi's voice] to not be too modern-sounding and, but also not too exact. As far as where she's from, I want a little more mystery around it."
Hoy was also classically trained in theater in London, which helped with her performance of Kasumi. While there, she had to perfect her own British accent. She's a singer as well and Hoy believes she has a good ear when it comes to voices with timing and delivery.
"Pertaining to Kasumi, that definitely came into play as far as having the ability to consistently do an accent, while also hearing it and making it natural for the character," Hoy explains. "I really kind of sit in the accent, as opposed to doing a caricature.
Hoy is Chinese and Caucasian, from her dad's side and her mother's, respectively. She grew up a California girl, but as a result of her career, she's played many different types of racial roles, including Vietnamese, Thai, and Japanese ones. She had to research authentic accents in the past and that helped her when approaching Kasumi, saying, "Kasumi is definitely more soft-spoken than me. But not soft-spoken does not mean weak or submissive in any way. It really is just quieter, more thoughtful."
Being ethnically ambiguous, she gets plugged into a bunch of different roles. With Kasumi in particular, Hoy portrayed a Japanese character in another theatrical production before, which helped in specifically nailing down her accent. Hoy feels that she has had more wiggle room than other performers, but also thinks that times are changing with the increased demand for more authentic casting.
She's hopeful that more Asian actors and people of color have more opportunities in voiceover since it's a much more freeing method of acting compared to others. "But that's kind of always been the case, even when I was doing more film and TV acting, it was always a little tricky," she says. "I wasn't quite wide enough for the white roles, and I wasn't quite Asian enough for the Asian roles." Even so, she remains optimistic.
Hoy likes to do as much research as she can into a character instead of winging her role. When Hoy first started voicing Kasumi, she wasn't nearly as developed as a character as she was in Mass Effect 3 yet. She also noted that BioWare was great with any questions that she had along the way. Throughout her time voicing Kasumi, the studio told her all that they could about her character's backstory as work on the game progressed.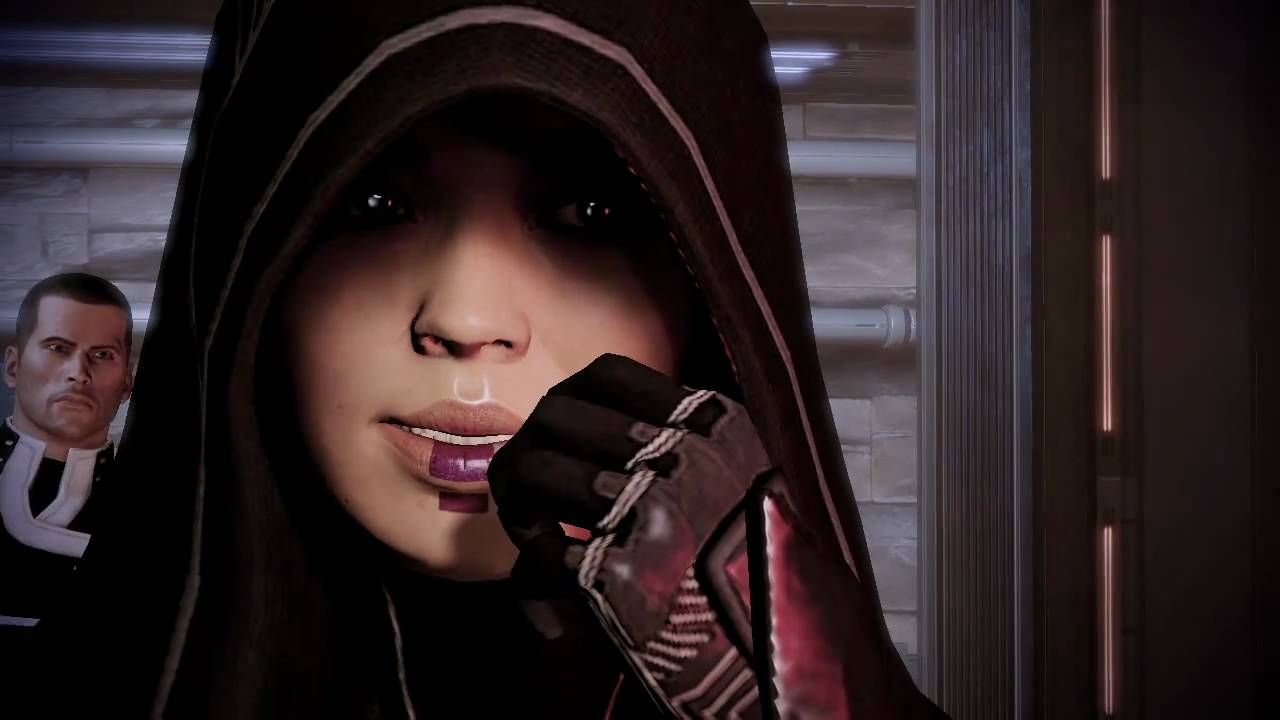 Much of Kasumi's character was developed as Hoy and BioWare were working together, but she says that it's always important to have a solid understanding of the character's essence, weight and rhythm. Hoy loves how Kasumi relates to the world around her and her goals of retrieving the Graybox.
Despite Kasumi's dark and sad history, her humor helps her shine. "As we developed her character, [BioWare] wanted her to have that kind of almost 1940s movie star sass," Hoy remembers. "It's the kind of character that comes out of me sometimes and when they kind of caught on that they liked it. And they were like, 'Yeah, go with that! You know, the snark!'"
Hoy's favorite parts of working on Mass Effect were the action sequences. When performing these, sometimes directors would show Hoy the rough animations so that she'd have a better idea of how to approach the scenes. Additionally, the directors would actually want the actors to match what they already had going, animation-wise. "Just getting to go in and bringing these scenes to life off the page is always my favorite part of the process," she says.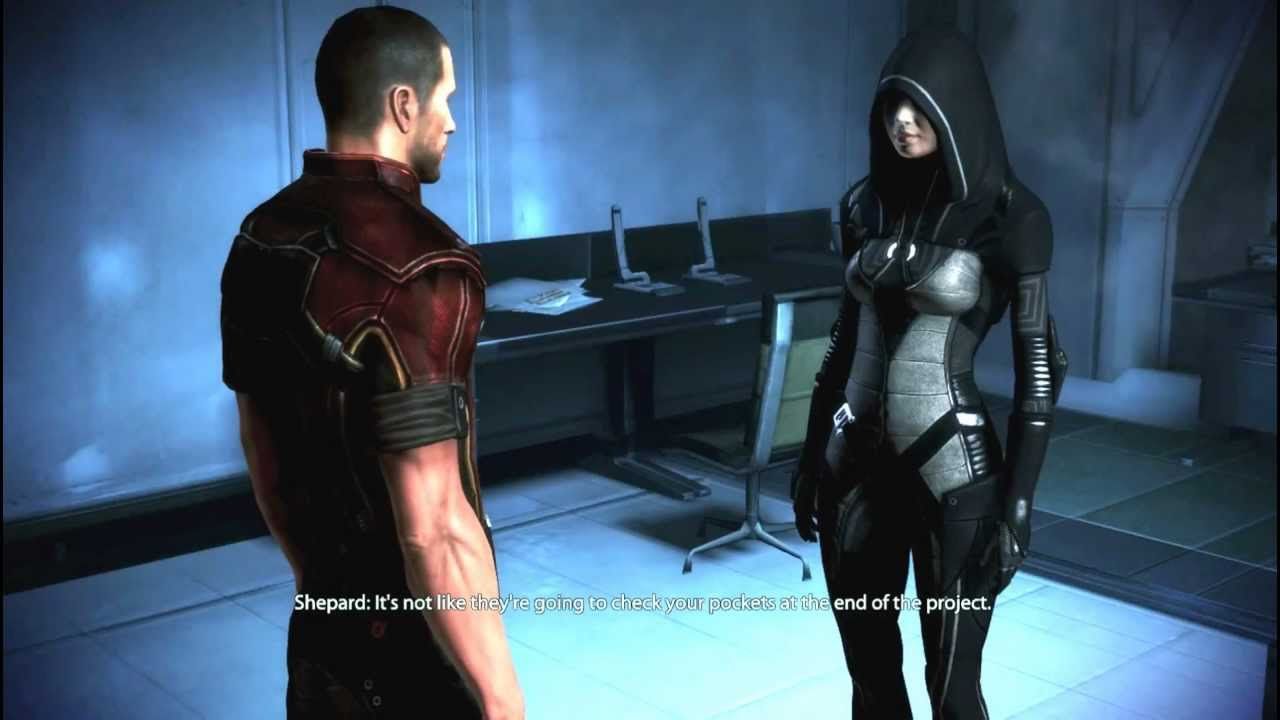 She's also aware of Mass Effect Legendary Edition and the next Mass Effect game headed by BioWare veterans. When asked whether she'd reprise her role as Kasumi, Hoy lights up, "I would! I would leave my hole in Mexico, and go to Los Angeles, no problem… Or I could do it from a home studio here, which would be even better. "But I would love to continue to work on this franchise. It's a lot of fun."
For the longest time, Hoy didn't even know she had fans until she poked around the internet. And for that, she's grateful and loves all the people who have enjoyed her work through the Mass Effect series. She also wanted to give a shoutout to BioWare, saying that the studio can contact her agent to get in touch with her again for the next adventure in the series.
"All means, by all means, tell them that Kasumi is ready to be at your service," she signs off, picking up Kasumi's voice as if it's as natural as breathing.
Next: Remembering The Rebel Inside – An Interview With Courtenay Taylor, The Actor Behind Mass Effect 2's Jack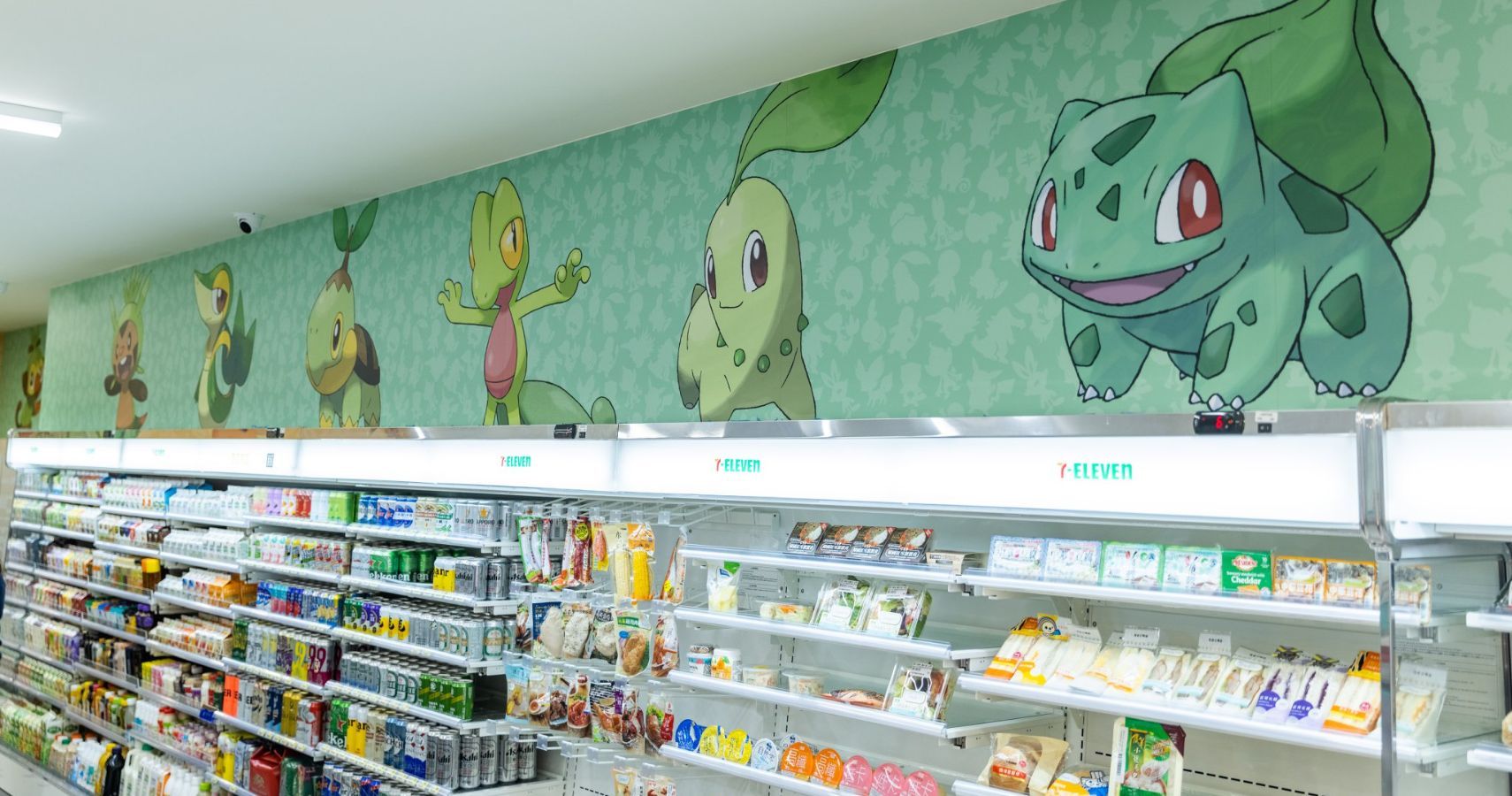 TheGamer Originals
Mass Effect
PC
Xbox One
ps4
Source: Read Full Article