Digital marketplaces like Steam, Xbox Game Pass, and the Nintendo eShop provide video game consumers with a convenient, one-stop-shopping experience for playing their favorite games. However, the physical marketplace is still alive and well, providing consumers with special collector's editions of games that they can hold in their hands and display on their shelves.
Super Rare Games is a company that specializes in these special editions, focusing specifically on releasing physical Nintendo Switch versions of smaller indie games – its most recent release being the bullet-hell, boss-rush title, ITTA. Super Rare Games got its start in 2018, but already has an impressive collection of titles that have been released, many of which have sold out due to their limited nature.
2021 is shaping up to be another exciting year for Super Rare Games. We spoke with Ryan Brown – "Head of Saying Stuff" at Super Rare – who shared his thoughts on the physical release marketplace and how Super Rare Games caters to such a fun niche.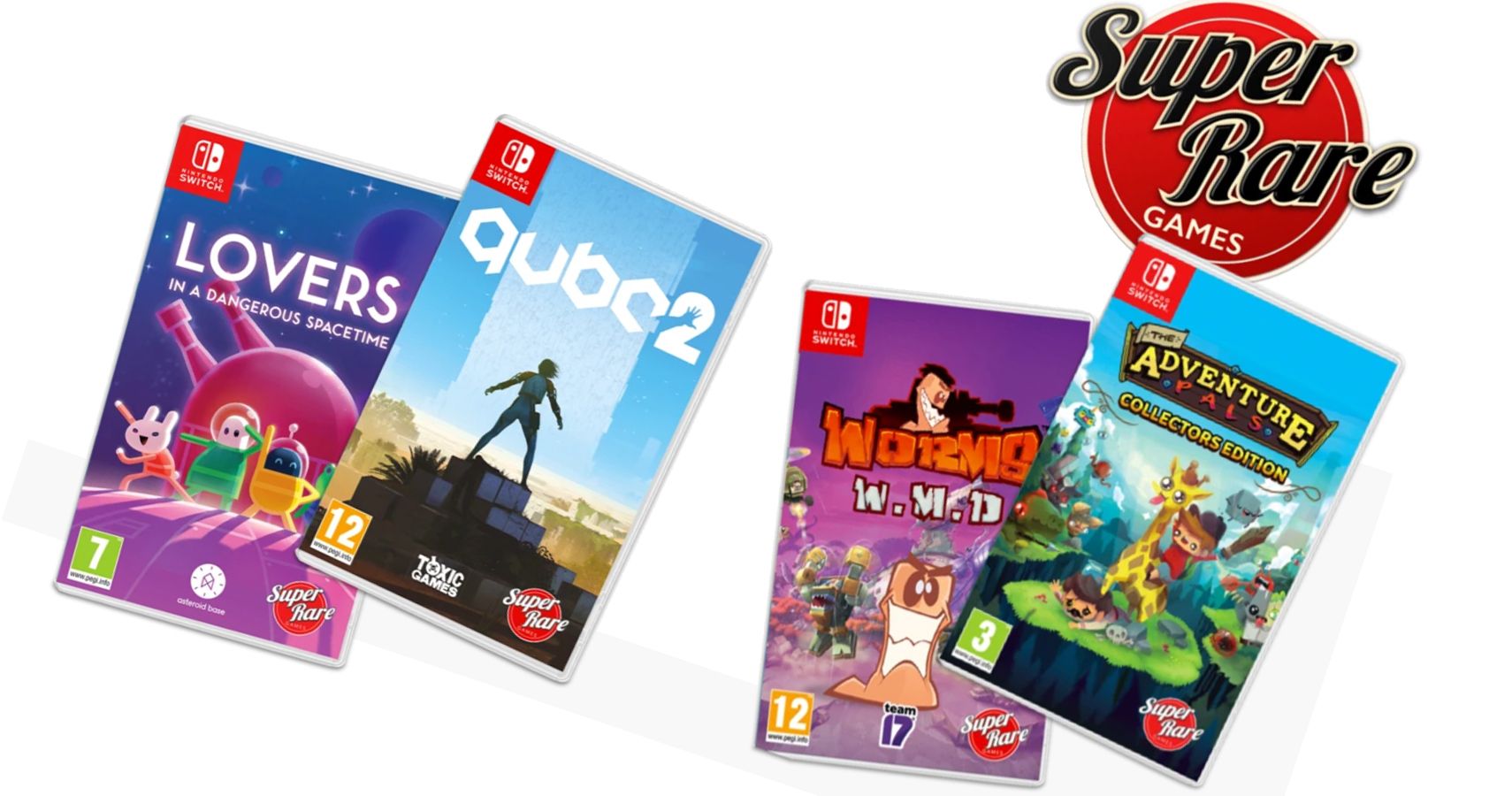 What do you look for when deciding whether or not to give a game the physical release treatment?
[Ryan Brown] "A big thing for us is having a really varied library. We don't want to be known as 'the puzzle-platformer publisher', or 'the 2D action game publisher'. We honestly believe every game deserves to have a physical release, so we sign hidden gems that we personally really enjoyed and want to hold in our hands as well as trying to determine which upcoming indies might become a hit. Over the years, I'd say we've become quite good at it and our core collector's audience appreciates finding some unknown titles alongside ones they're already anticipating."
Have there been any surprises with some of the titles released, such as unanticipated player interest in a certain title?
[RB] "Yeah, definitely. It's a fantastic little game, but I'm always surprised to see how much Lovers in a Dangerous Spacetime resells for on auction sites! Joe Dever's Lone Wolf is still one fastest-selling release, which I think may surprise some people. Personally, I find it really heartwarming when we receive messages from people falling in love with games they've never heard of. I think it's safe to say our physical release of Old School Musical came as a surprise to many, but we've had so many lovely messages of people being surprised by how much they enjoyed it. "
What would you say is the biggest appeal of bringing these indie games to life physically? Is it as simple as displaying the case on a shelf, or is there something you think collectors find even more lucrative about snagging up the physical releases?
[RB] "Having something that you can physically hold and display on your shelf is a big part of it, yeah. I think as humans – and as collectors especially – there's something about actually holding something that brings a heightened sense of ownership. I play a lot of games digitally too, but I can't feel an immense personal connection to it unless it's mine, it's in my hands, and I can see it on my shelf.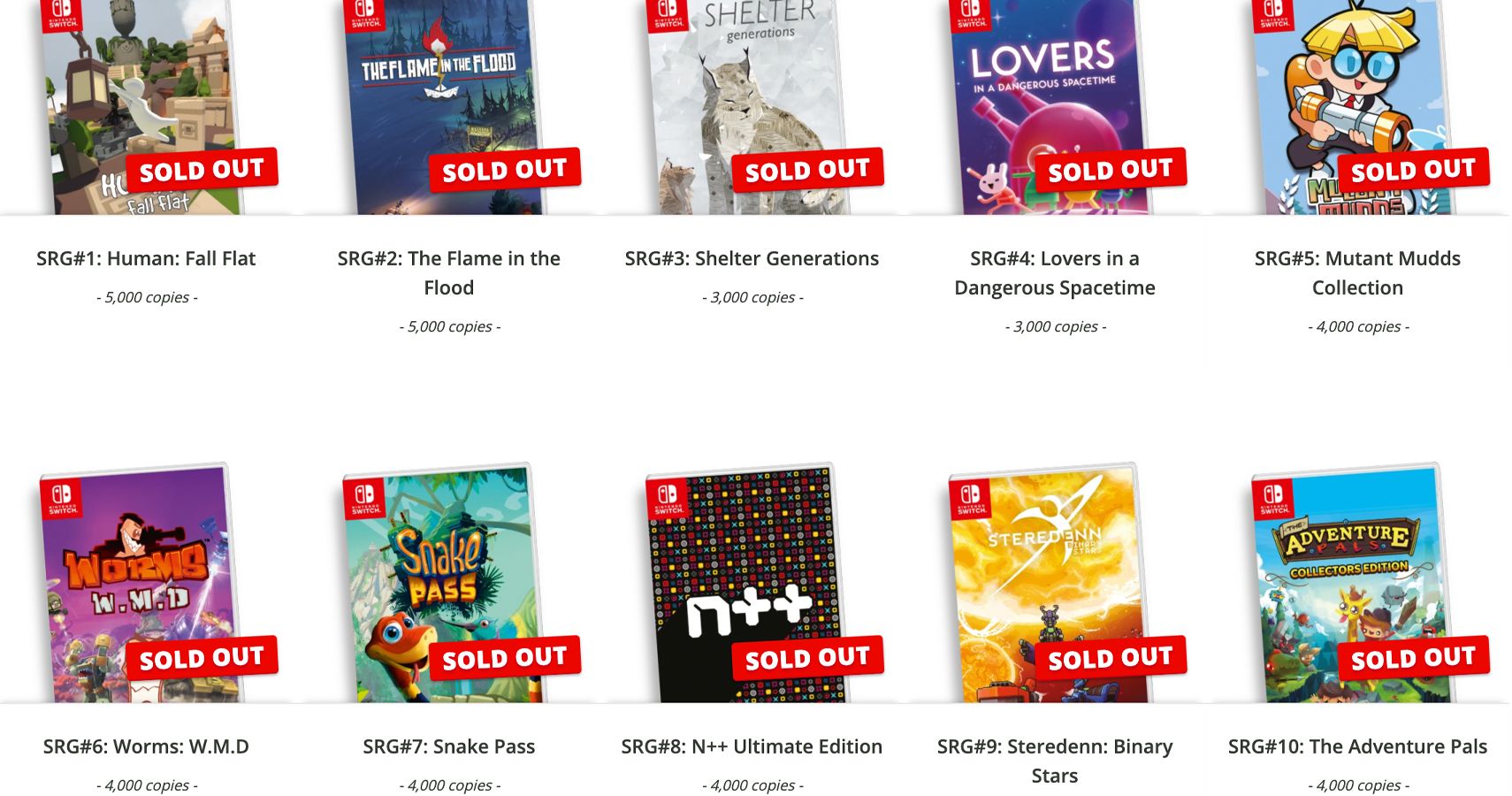 "Of course, the other side of it is preservation. We've seen before how fickle digital ownership and preservation can be, unfortunately, and it's easy for games to be delisted over something as ridiculous as the licensing contract ending for a song. With all the content included on our Switch cartridges, there's really no risk in one day randomly losing ownership over the thing you paid for and may one day want to go back to. For us, games aren't disposable experiences."
What are some of the challenges in releasing physical versions of traditionally digital-only titles?
[RB] "The great thing about indie developers particularly is that they're bursting with passion for their work, so thankfully they're almost always interested in having their games preserved physically. One of the challenges though is that games nowadays receive a lot of patches and updates, and collectors like myself understandably want to have the 'complete' edition preserved physically. We always check with a developer if there's likely to be any significant updates coming and have in the past waited to release something to make sure that latest edition can be preserved on the cartridge. The only other thing that comes to mind is artwork; if it's a somewhat older game, developers may have a limited amount of assets for us to use for the cover art, cartridge, and manual. Some of our releases have had art made exclusively for them."
Super Rare Games started in early 2018. Has there been an uptick in interest with physical releases over the past few years? If so, why do you think that is… and what impact did COVID-19 have on the physical release market?
[RB] "I think as the Nintendo Switch audience grows, which is frankly already a collector's dream console, and the concerns with digital-only preservation becoming more spoken about, there's definitely been a growth in the physical collecting market. I can't see it going anywhere any time soon – there's still so many games that need to be preserved physically. As for COVID-19, our experience reflects much of the gaming industry as a whole; it's affected us internally with how we have to do things, but people stuck at home are as hungry as ever for video games."
Are there any plans to add other platforms to your releases? What makes Nintendo Switch such a good platform for physical releases?
[RB] "Never say never, but we're committed to the Nintendo Switch right now. Nintendo consoles are historically popular with collectors, but as someone that's personally become obsessed with collecting for the Switch specifically, I'd say it's a lot of little things that make it special – its cartridges, the fact that the entire game can be on the cart without the need for downloads, its small case size making it easier for mass collecting, the sheer number of fantastic indie games on the system, its inlay cover artwork, its portability. It honestly is a collector's dream console."
How do you determine how many copies get released?
[RB] "For us, we don't use an open preorder system or anything like that. When our games are announced, we generally already have all the copies in-hand, because we know as collectors that when we see a game we like, we want it in our hands ASAP. So this means we have to determine beforehand how many copies to print. We use data given to us by the developers on digital sale numbers, but that it's always the best judge of how something might perform physically; if a game has particularly strong artwork, people want to see it on their shelves, even if they wouldn't have purchased it digitally. I think we've become quite good at judging demand, but we're always reassessing it."
Is there anything else you'd like fans to know about Super Rare Games and/or its current/upcoming releases?
[RB] "We'd love for you to tell us which games you're hoping to get a physical release of on social media! We take all suggestions seriously (I have a literal tally spreadsheet) and we love to hear what people want. We have absolutely released certain games based on recommendations, so you never know! 2021 has our best-ever annual line-up – we have some seriously amazing projects on the way."
Big thanks to Ryan for taking the time to speak with us!
At the time of this writing, a very limited number of copies of ITTA for Nintendo Switch are still available. Super Rare Games' next release is the retro-inspired first-person shooter, Project Warlock, which will be available to order on January 28 at 1pm ET.
Next: Retro FPS Project Warlock Is Super Rare Games' Next Physical Release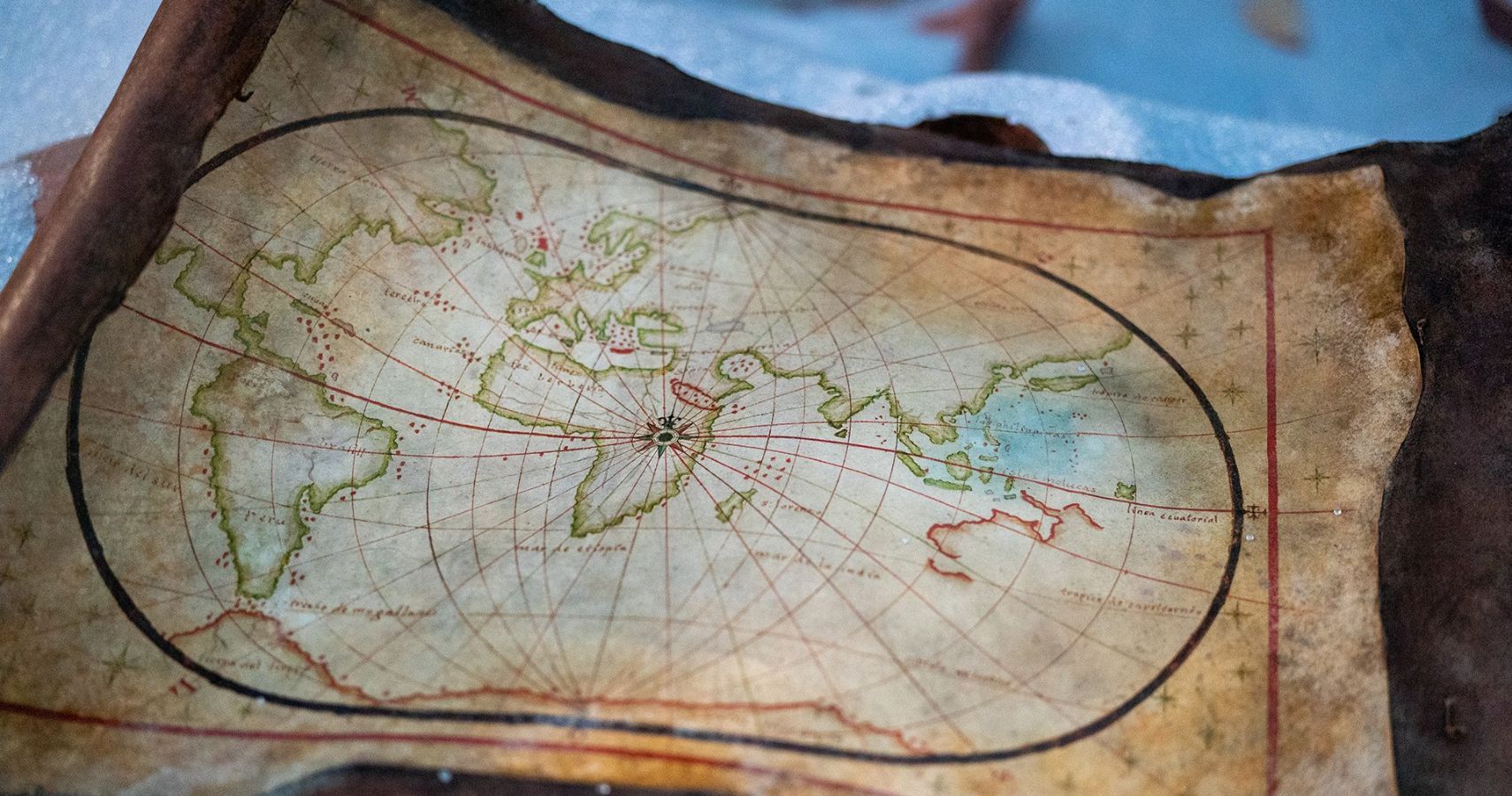 TheGamer Originals
ITTA
Project Warlock
Super Rare Games
Sam has been writing for TheGamer since early 2018, earning the role as the Lead Features & Review Editor in 2019. The Denver, Colorado-native's knack for writing has been a life-long endeavor. His time spent in corporate positions has helped shape the professional element of his creative writing passion and skills. Beyond writing, Sam is a lover of all things food and video games, which – especially on weekends – are generally mutually exclusive, as he streams his gameplay on Twitch (as well as TheGamer's Facebook page) under the self-proclaimed, though well-deserved moniker of ChipotleSam. (Seriously…just ask him about his Chipotle burrito tattoo). You can find Sam on Twitter, Instagram, and Facebook as @RealChipotleSam.
Source: Read Full Article