The revival of the groundbreaking horror franchise Silent Hill has been whispered within the gaming community for several months. Between Twitter personality DuskGolem's leaked information on the matter, and Konami's debunking of a new Silent Hill social media account, gamers are left to wonder if a new title will appear on PS5.
Rumored to have been in development for the past 18 months, the elusive future of Silent Hill was a major talking point amidst Sony's flurry of individual events. Expected to grace Sony's Future of Gaming, inside sources stated that a new title would appear during a digital event, that set fans up for confusion and disappointment. The appearance of Pyramid Head in Behaviour Interactive's Dead by Daylight also fueled the rumor that Konami was teasing the iconic villain's return.
Related: The Silent Hill Games Deserve A Good Remastering
More speculation to fan the reboot flame was horror website Rely on Horror, that verified information from two sources that confirmed the development of a Silent Hill project. Another major lead was from developer Dusk Golem aka AestheticGamer, who is known for validating leaks relating mostly to Resident Evil. Golem posted at the start of the year that there were "a couple new Silent Hill games in the works," and predicted that both of those titles would be revealed this year. Golem backed up his claim by offering inside knowledge of Konami contacting various developers to work on two Silent Hill titles, "one a soft-reboot, the other an episodic Telltale/Until Dawn-style game."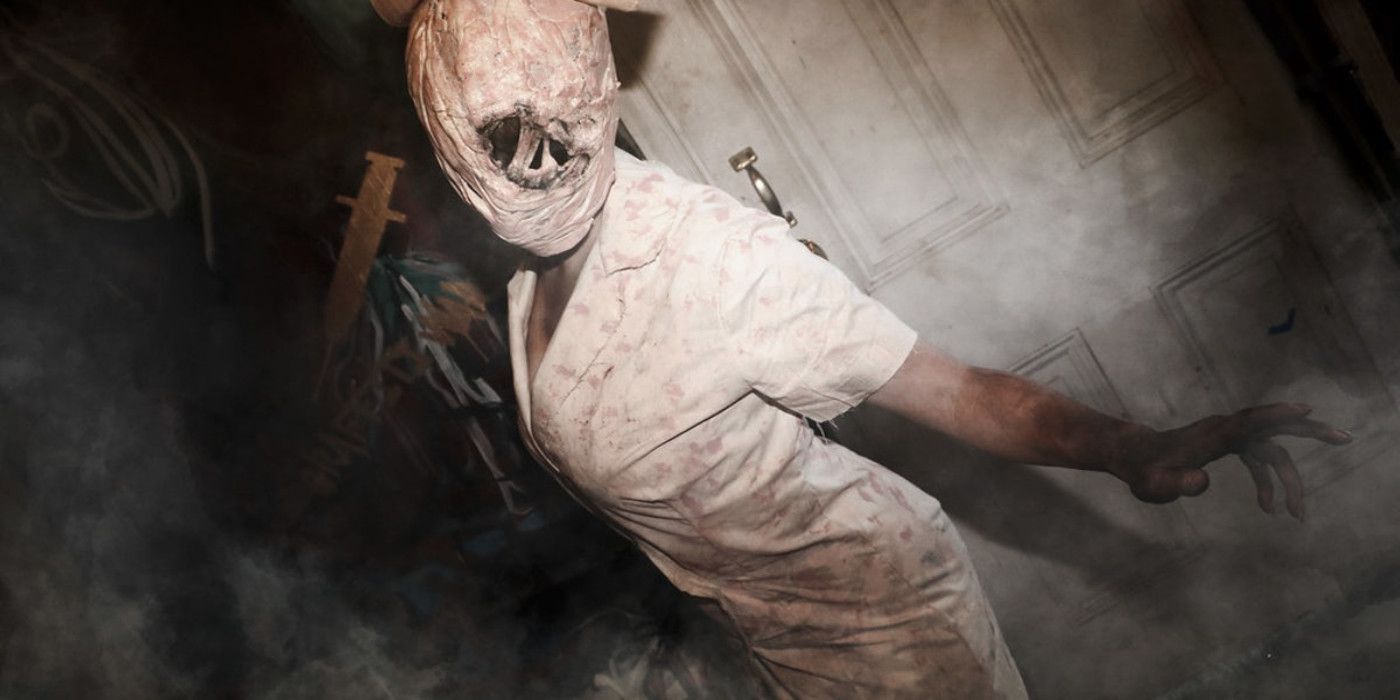 Since these speculations at the start of the year, both sources have been quiet following Sony's State of Play that featured a line-up bereft of dear Pyramid Head. Summer almost saw our own descent into the barren, parallel dimension during the pandemic, when Silent Hill whispers were all but silent. It wasn't until the beginning of August, when eagle-eyed fans spotted a new social media account that cleared the fog on the rumor front. Konami was quick to debunk the 'Silent Hill Official' account, stating that all official announcements would come from '@SilentHill'.
With Q4 approaching and Sony's imminent launch of the PS5 nearly on our doorstep, gamers are left to ponder whether Spider-Man: Miles Morales and GodFall will be accompanied by a horror launch title on the next-gen console. Or, is Sony saving its biggest reveal until last?
Source: Read Full Article